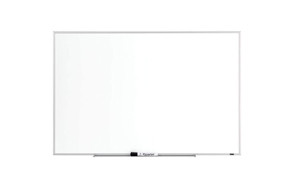 Quartet Dry Erase White Board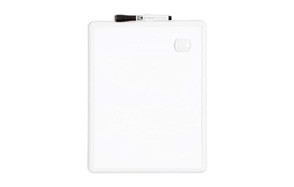 U Brands Contempo Magnetic Dry Erase Board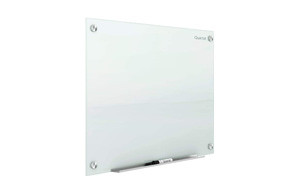 Quartet Glass White Board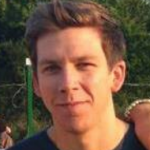 Whether you're planning out your latest novel, want to get more organized, or are a teacher prepping for your next class, having the best white board will make all of this, and more, much more straightforward. We all remember the trust white board from our days at school, but these white boards were smudged, smeared, and covered in the ghosts of math lessons long past. They weren't great to look at, nor were they easy to write on.
These white boards, however, take away the grim feeling of your school days. Not only are they easy to write on, they are also easy to clean, and some even come with magnetic features that offer you versatility for all of your planning and organizational needs. Ideal for home offices, classrooms, or just to keep track of everything you need to do this week or even this month, anyone who needs a white board can find something that suits however they want to use them for.
The Best White Board
White Board Buying Guide & FAQ
Features To Look For In White Boards
Weight – The main purpose of whiteboards is to have them in a position where they will be seen and that doesn't always mean you can find a load bearing wall or studs to secure the whiteboard to. The lighter the whiteboard, the easier it is to mount on any wall in your home or corporate office.
Size – There is no denying that whiteboard come in a range of sizes. You want a whiteboard to be large enough so that you can write tasks and other information that can be visible from almost any angle. Most home offices don't need anything overly large, but if you plan on using it to help the kids with homework, you want to have a whiteboard that is large enough to properly show the work, but not too large that it consumes all the space in a room.
Ease of Installation – If your office has building maintenance personnel, then installing a whiteboard can be passed on to them. However, in many cases where the whiteboard will be installed in a home office, you will most likely need to install it yourself. Most whiteboards are relatively light in weight and come with mounting accessories that you simply need to screw into the wall and mount the board. If you don't like the idea of drilling holes into the walls, you may need to consider whiteboards with stands that you can easily move around to where they are most needed.
Smooth Surface – A smooth writing surface is essential with a whiteboard as you want to be able to write quickly and without your writing hand dragging along the board. This is especially needed in a busy office where changes happen quickly.
Easy to Erase Surface – The surface of a whiteboard must be easy to erase and you don't want any shadows or impressions of the last images marring the surface. The smoothness and quality of the surface should allow for easy and complete erasure.
Durability – Working on a whiteboard isn't difficult, but you will most likely be using it every day, if not several times a day. You want a whiteboard that is strong enough to endure the constant pressure of hands pressing on them. Chances are there will also be the occasional bumping along the wall so look for lightweight durable materials that have been made to last.
Quality – In a busy office image is everything. Your whiteboard should always look clean and new. This means choosing the best quality whiteboard you can afford. The better the quality of the whiteboard, the longer it will last. Even with extensive use, a good whiteboard will always look good.

White Board FAQ
Q: How to remove a permanent marker from a whiteboard?
A: There are a few ways to remove a permanent marker from a whiteboard. The first one involves using plain old nail polish remover to rub out the permanent marker. This is ideal for stubborn marks and should be followed with a whiteboard cleaner.
You can also use methylated spirits followed by a good buffing with a micro fiber cloth. The final method is to use a quality dry erase whiteboard marker to trace around the permanent marker. Leave for a few minutes and wipe off with a microfiber cloth and follow with whiteboard cleaner.
Q: What are the whiteboards made of?
A: Starting with the frame, most whiteboards feature an aluminum frame which is great for durability and being light weight. The most popular writing surface of the whiteboard is melamine, however, other materials such as enameled steel, laminated chipboard and painted steel, to name a few.

Q: Is a whiteboard the same as a dry erase board?
A: There is no difference between a whiteboard and a dry erase board except the name. Some people call them a whiteboard and others call them a dry erase board. You may have also heard of interactive whiteboards which allow you to include displays that you can work around during a presentation.
Q: Do magnets stick to whiteboards?
A: A magnetic whiteboard is incredibly handy to attach charts and other documents to a whiteboard using a magnet. However, not all whiteboards are magnetic. If your whiteboards are made of steel with an enameled coating, then the board is most likely magnetic.
Q: Are glass whiteboards better?
A: Glass whiteboards are considerably better than other types of whiteboard. The smooth glass surface will not suffer from wear and tear like many others do and they are almost impossible to stain even after years of use. In fact, they are so durable, with a little care you may never need to buy a replacement whiteboard.
Sources:
6 Tricks and Tips to Keep a Whiteboard Clean - Polyvision