Best White Boards In 2021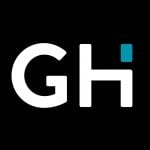 This product guide was written by GearHungry Staff
Last Updated
March 30, 2020
GearHungry Staff
GearHungry Staff posts are a compilation of work by various members of our editorial team. We update old articles regularly to provide you the most current information. You can learn more about our staff
here
.
GearHungry may earn a small commission from affiliate links in this article.
Learn more
Whether you're planning out your latest novel, want to get more organized, or are a teacher prepping for your next class, having the best white board will make all of this, and more, much more straightforward. We all remember the trust white board from our days at school, but these white boards were smudged, smeared, and covered in the ghosts of math lessons long past. They weren't great to look at, nor were they easy to write on.
These white boards, however, take away the grim feeling of your school days. Not only are they easy to write on, they are also easy to clean, and some even come with magnetic features that offer you versatility for all of your planning and organizational needs. Ideal for home offices, classrooms, or just to keep track of everything you need to do this week or even this month, anyone who needs a white board can find something that suits however they want to use them for.
The Best White Board
Quartet Dry Erase White Board

Simple, but effective. There is no better choice for the best white board than the Quartet Dry Erase Whiteboard. Its straightforward nature will appeal to everybody, regardless of their needs, and ensures that you can use it for whatever you want.
Measuring 2 by 3 feet, there is ample space to plan out your first chapter, create to-do lists, or even draw on a calendar to keep you on top of professional and personal projects. The blank design gives you a canvas on which to create whatever you want, so whether you need it for careful weekly planning, or just to doodle a cheeky cartoon dragon to brighten someone's day, the possibility is there.
It's easy to clean and won't smudge, nor leave any 'ghosting' ink behind. This ensures consistent use and quality without it discoloring or looking unsightly over time, regardless of what color ink you prefer to use. The silver finish aluminum frame also protects the edges from wear and tear, so you can keep using it for years to come without issue. However, the edges are a little sharp, so you may want to fit something to keep the kids safe, or keep it out of their reach altogether.
To save you shifting it back and forth from desk to floor to bed to sofa, ad infinitum, there are two ways to hang it, either vertically or horizontally. This makes it easy to set up however you like, and if you need to adjust it, that will be easy to do, also. The detachable marker tray will also prevent losing your pen just at the moment where you have your Eureka moment, so that will save a lot of frustration.
Aside from the sharp corners, something that is easily remedied, the only thing that makes it fall slightly short of being perfect is that it isn't magnetic, so you can't attach notes, or even play soccer tactics. However, there are ways around this, including using Post-It notes or sticky tack, so it's certainly not the end of the world, and for some people, it's unlikely you'll have much need for magnets, anyway. For more amazing products like this, check out our guide to the best projectors.
Key Features:
2 x 3 feet
Multiple pack sizes
Easy to wipe clean
Detachable marker tray
Horizontal or vertical hanging
60-day warranty
Specification:
Brand

Quartet

Model

75123

Weight

1 pounds
Ideal for note taking, to do lists, and reminders
Wide space for multiple uses
3-step wall installation
Quartet Glass White Board

The Quartet Glass Whiteboard is available in 6 sizes to appeal to everyone and suit any situation, from quick notes to remind you the essentials for your next shopping trip to larger options, measuring 8 by 4 feet for those manic late night plotting sessions. It also comes in 4 colors, including Black and Frosted White, so you have a little more variety and can blend it into your existing home or office decor. Likewise, there are also both magnetic and non-magnetic options so you can identify which option is better for your needs.
The sleek design is frameless, which is ideal for anyone looking for a minimalist style, and the glass construction makes it easy to write on and erase, leaving no leftover ink, ensuring quality use for many years to come. It's also scratch and dent resistant, and therefore highly capable of overcoming the typical wear and tear you find with standard white board options.
It's easy to install, and it includes markers and a tray to get you started on your planning projects immediately. This also demonstrates fantastic value for money, covering all bases before you get started. While the tray is useful, you don't need to attach it if there's no need or you have another solution already prepared, too.
However, as it is a glass whiteboard, there is a concern that it won't be as durable as other options, despite claims that the glass is in fact sturdy and robust enough. Still, we all know that accidents can happen, and no matter how careful you are with it, there is always the chance it could fall off the wall or desk regardless of how well you installed it or balanced it.
You don't want it to shatter all over the floor, especially if you have kids, pets, or love walking around barefoot, so this is something to keep in mind when deciding which whiteboard is the right one for you. If you're careful and know how to install a glass whiteboard without issue, then its sleek, modern design that doesn't remind you of your classroom days may be too difficult to resist. Be sure to also check out our guide to the best mini projectors for more useful products like this.
Key Features:
4 colors
Magnetic or non-magnetic options
6 sizes
Sleek frameless glass design
Scratch and dent resistant
Easy installation
Specification:
Brand

Quartet

Model

G4836W

Weight

37 pounds
Scratch and dent-resistant
Easy installation
Markers and tray included
Glass is more fragile than other white board options
AmazonBasics Magnetic Framed Dry Erase White Board




The AmazonBasics Magnetic Framed Dry Erase White Board is another excellent option to consider, and it's also one of the more economic picks around to appeal to teachers on a budget or university students who can never seem to remember when their assignments are due. As a magnetic whiteboard, there's the option to attach important documents, letters, and reminders so you can keep on top of things. However, just because it's magnetic doesn't mean you need to use it.
Measuring 36 x 48 inches, or 3 x 4 feet for those who never quite got the hang of Math (don't worry, there are thousands of us), there's ample space for planning, arranging, and working out things such as essay structure, monthly budget, or just recording your idle musings when you're too lazy to log into Twitter and share these musings with the world.
The simple design and layout mean you won't feel too overwhelmed, but there's also enough opportunity to adapt it to suit whatever you need. Previously others have attached colored tape to segment the board and transform it into a calendar, play tic-tac-toe, or create different sections to help stay organized more efficiently.
The durable painted steel frame ensures longevity, protecting the edges while also making it look a little better than a standard and completely white whiteboard. As for the writing surface, it's both stain and ghosting-resistant. However, we still recommend cleaning any writing or drawing as often as possible to keep it in top condition. Even if you've written To Do at the top and plan to keep it there, a little refresh every month should prevent it leaving marks behind. 
There are dry erase markers and magnets included, and you can install it either vertically or horizontally. For standard planning, horizontal is more effective, but if you use it as a bulletin board at an office, restaurant, or elsewhere, then you will find that vertical hanging will make everything much easier to keep track of.
There appears to be an issue with returning it, especially if the board is damaged in-transit, and because of this, we hope that it arrives in top condition. The chances of damage are small as it's packaged well, but it may be worth confirming any return policies before you make this the white board for you.
Key Features:
Durable painted steel surface
36 x 48 inch
Vertical or horizontal hanging
Versatile
Stain and ghosting resistant
1 year limited warranty
Specification:
Brand

AmazonBasics

Model

KK2444A

Weight

11.46 pounds
Doubles as magnetic bulletin board
Dry erase marker and magnets included
Modern design suitable for home offices
You may have trouble returning it
Lockways Magnetic Dry Erase Board




The Lockways Magnetic Dry Erase Board is another standard-looking board that will still prove highly beneficial for a range of requirements, whether at home, school, or at the office, among others. With a 6 square foot of area, there's lots of room to make your plans, and if you need it, there are larger options available, as well as dedicated versions including a 4- or even 12-month calendar for all of your organizational needs. 
Included is a single dry erase marker to get you started immediately, although there's a chance you'll need to stock up on extras, especially if you're the kind of guy who likes to color code every aspect of their life. Hey, we all know someone like that, and we often look at them with a bemused jealousy of why can't we be like that.
It's not warping, even when exposed to the magnified heat of the top floor office window, while the ultra-clean wiping ensure consistent quality and cleanliness that allows you to remove those, frankly, terrible sparks of ideas you thought could become something when the creative well had all but run dry. For convenience, you can also mount it on the wall which will make it easy to show off to others and demonstrate your ideas for a room full of skeptical executives at the next big conference meeting.
There are also two magnets so you can attach images, graphs, charts, and more, while the concealed installation kit keeps it looking more professional by hiding the hardware. It's good for five years of regular use, but if you take care of it, you could well get twice as much time out of it.
There's a tray, also, that will help you keep your marker pen within easy reach should you stumble across sudden realizations or need to make changes. However, it's not as secure as other options available. If you've no need for a tray, then this won't be an issue, and you may even find that it's not all that necessary, especially if you're going for a low-profile, low-footprint style where the tray would only be an obstruction, anyway. This white board would also make a useful gift for coworkers.
Key Features:
Multiple design and style options
Ultra-clean wipe off
Vertical or horizontal mounting
Anti-scratch surface
Detachable marker tray
Marker and magnets included
Specification:
Brand

Lockways

Model

U10313762615

Weight

8.9 pounds
2 magnets included
5 years of normal usage
Concealed installation kits included
Tray is not as secure as other options
Charles Leonard Dry Erase Lapboard Class Pack




The Charles Leonard Dry Erase Lapboard Class Pack will be familiar to any teacher or someone who remembers their days at school so vividly, it's like you're still there, for better or for worse. This set of whiteboards may not be suitable for planning out your days and weeks, nor trying to solve complex scientific equations, but for classroom environments where you want to get everyone involved, there is nothing better or more convenient.
The compact boards are available in packs of 2, 4, or 12, so a few purchases will be enough for the whole class, and you also get felt erasers and pens included to save you a little extra cash. Of course, as we know how forgetful children can be, please make sure you remind them to put the caps back on once they are finished using them. The pens are non-toxic and therefore safe for schools, while the slim design and boxes make them easy to store so you can keep everything organized ready for the next lesson.
As long as the kids listen to your instructions, they're also easy to clean, but it might be worth giving them a quick wipe down once the students return them to you. For high school and college, this may not be a problem, though, so lucky you.
If you're looking for an option that delivers excellent value but don't need a full-sized white board, there is nothing better than this. The bullet point pen nibs provide excellent clarity so you can see what everyone has written, even at the back of the room, and as they are ideal for classrooms, they can add extra dimensions to your lessons that will engage and educate.
However, while you may remember using a compact dry erase board that you could write on both sides, these don't come with that option. Still, it's hardly the end of the world, and educators can easily find ways around this if they need to. Plus, it will save kids scribbling stupid messages to their friends on the back, so that's one less other thing to worry about, because you know what kids can be like when you give them freedom to use white boards, and if you don't know now, you soon will. Be sure to also check out our guide to the best scanners for more amazing products for your office.
Key Features:
9 x 12 inches
Non-toxic markers
12 felt wipers
Easy-clean design
Compact
Storage box included
Specification:
Brand

Charles Leonard

Model

35036

Weight

4.5 pounds
Ideal for classroom activities
Bullet point pen nibs
Excellent value
Boards are not double sided
KAMELLEO Mobile Whiteboard with Stand

While the previous product may be our best value choice, the KAMELLEO Mobile Whiteboard with Stand is our premium pick. This large whiteboard is also ideal for classroom environments, but you can also make use of it in offices, especially for meetings, or even sporting activities as you explain your tactics for the one-hundredth time, and hope it sticks.
There are 5 sizes to choose from, with 94 x 46 inches being the largest available. However, as not everyone will need something of such a size, there is also a 42 x 36 inch option available as the smallest, with additional versions sitting comfortably in between. Whichever you believe is best for you will still give you ample space to plan, plot, explain, or doodle for as long as you like.
You can also use more than one side, as this reversible board will rotate 360-degrees so you can work on two projects at the same time with no need to squeeze everything onto a single white board. This is also useful for classrooms, especially lectures, or when you are teaching two classes one after the other. The adjustable height will also ensure everyone can get the perfect view, while it's portable rolling design, complete with caster wheels gives you the mobility and convenience that wall-mounted white boards don't offer.
There are 3 colors to choose from, while the magnetic surface adds further options for how you use it. You'll find it's also a breeze to put together with few fiddly parts that takes a lot of the hassle out of the setup.
It is, however, perhaps not entirely suitable for home use, especially if you live in a small space. That being said, those with larger properties and a need for a white board might fit it in the garage or even home office if they need to. You may also like some of the best laser printers from our list, so be sure to heck them out.
Key Features:
5 available sizes
Adjustable height
360-degree rotation
Portable rolling design
Double sided with lock feature
Rust protective coated frame
Specification:
Brand

KAMELLEO

Weight

36.4 pounds
3 colors
Magnetic surface
Fast and simple assembly
Not suitable for home use
U Brands Contempo Magnetic Dry Erase Board

Our final pick for the best white board U Brands Contempo Magnetic Dry Erase Board which is available in two sizes, 8.5 x 11 and 11 x 14 inches to make it a handy at-home organization board for the week's groceries, kids chores, or just cute notes you want to leave to your partner. The easy erasing ensures you can use it repeatedly without experiencing unsightly smudging, even when you forget to wipe certain messages off for too long. As a stain and ghosting-resistant option, you can ensure it will look as good after a few years as the day you bought it.
It also comes with an attachable pen clip rather than a tray, and this is actually more convenient as it reduces the protruding footprint and minimizes the chance of any tray breaking off if you're not careful. Instead, the clip is secure, holding the marker pen in place, but it's also easy to retrieve the pen whenever you need it.
The painted steel surface is smooth and easy to write on, even though your handwriting is never at its best on a white board. Furthermore, the overall construction is sturdy and durable, ensuring many years of use as long as you don't go too overboard scribbling your epic fantasy story plans whenever you get a free second. You know notebooks exist, right?
It's easy to mount on the wall or cabinet, or wherever you feel like mounting, and the Pin-It cork magnet is a handy addition to attach anything else you need, especially important documents and bills that ensure you miss nothing out.
There is also a cardboard backing, and this means the rear of the white board is not as durable as the front as it's so easy to dent. However, because this is the part you attach facing the wall, it shouldn't be an issue.
Ideal for bedrooms, kitchens, or home offices for quick and easy to do lists or to keep you up to date on everything you've got to do, this white board may not boast the surface area of other options, but it's handy for smaller spaces.
Key Features:
2 sizes
Easy erasing
Stain and ghosting resistant
Attached pen clip
Pin-It cork magnet
Painted steel surface
Specification:
Brand

U Brands

Model

252U00-04

Weight

8.8 ounces
Suitable for moderate use
Hassle-free mounting system
Durable construction
Cardboard backing is easy to dent
VIZ-PRO Magnetic Dry Erase Board

The VIZ-PRO Magnetic Dry Erase Board is one of the best white boards for the home office. It has an ample writing surface of 34 x 22 inches with a smooth and durable magnetic writing surface. You can mount this handy board vertically or horizontally and installation is easy the fixing kits that come included with the white board. The white board also features a silver finished anti-scratch silver aluminum frame that will compliment any office.
Plan your day or week at a glance using standard white board markers. The board can easily be dry wiped with all dry-erase markers that you can leave in the pen tray that comes included. Use this for business or keep the kids occupied when you've got a busy schedule. This white board is also suitable for use in a commercial office.
Key Features:
Writing surface size: 34″ x 22″
Smooth & durable magnetic writing surface
Easily drywipe with all dry-erase markers
Silver finished aluminum frame
Include fixing kits, pen tray
Specification:
Brand

VIZ-PRO

Model

WB3624L

Weight

4.8 pounds
Can be mounted vertically or horizontally
Easy installation with fixing kits
Anti-scratch silver aluminum frame
Lightweight and easy to mount
Eraser/Pen tray is a little flimsy
Rose Home Fashion Magnetic Whiteboard




In a busy office, whiteboards see a lot of action with some users being a little heavier handed than others. To prevent your whiteboard from warping, this Rose Home Fashion Magnetic Whiteboard features a unique honeycomb core. It has a decent sized writing surface and a three-layer painted surface that is smooth to write on and super easy to clean.
The frame of this whiteboard is made from high-quality aluminum, yet it is still light enough to hang on any wall. Hang it vertically or horizontally, this magnetic dry erase board is a must-have in any serious office.
Key Features:
36″ x 24″ writing surface
Magnetic Dry Erase Board
Three-layer painted surface
Landscape or portrait mounting
Frame made from high-quality aluminum
Super slim
Space-saving super slim design
Honeycomb core prevents warping
Smooth writing surface
Easy to clean
Officeline Ultra-Slim Lightweight Magnetic Dry Erase Board

Magnetic whiteboards like the Officeline Ultra-Slim, Lightweight Magnetic Dry Erase Board are the ultimate office organizing tool. This one is 24 x 36 inches with a scratch-resistant surface that is nice and smooth. The ultra-slim design is exceptionally great for home or office and you get all the wall mounting accessories so you can install your whiteboard in minutes.
Organize your day and keep focused by writing all the details in clear large text. This whiteboard is guaranteed not to warp and with all the necessary accessories like a pen, magnets and eraser cloth included, you can scribble out your schedule, tasks and notes, then erase and change them as needed. For added convenience, you can keep all the accessories you need on the handy pen tray.
Key Features:
24 X 36 inch whiteboard
Scratch-resistant surface
Ultra-slim design
Convenient pen tray
Wall mounting accessories included
Pen, magnets & eraser cloth included
Guaranteed not to warp
Easy to keep clean
Dimensions may not be accurate
White Board Buying Guide & FAQ
Features To Look For In White Boards
Weight – The main purpose of whiteboards is to have them in a position where they will be seen and that doesn't always mean you can find a load bearing wall or studs to secure the whiteboard to. The lighter the whiteboard, the easier it is to mount on any wall in your home or corporate office.
Size – There is no denying that whiteboard come in a range of sizes. You want a whiteboard to be large enough so that you can write tasks and other information that can be visible from almost any angle. Most home offices don't need anything overly large, but if you plan on using it to help the kids with homework, you want to have a whiteboard that is large enough to properly show the work, but not too large that it consumes all the space in a room.
Ease of Installation – If your office has building maintenance personnel, then installing a whiteboard can be passed on to them. However, in many cases where the whiteboard will be installed in a home office, you will most likely need to install it yourself. Most whiteboards are relatively light in weight and come with mounting accessories that you simply need to screw into the wall and mount the board. If you don't like the idea of drilling holes into the walls, you may need to consider whiteboards with stands that you can easily move around to where they are most needed.
Smooth Surface – A smooth writing surface is essential with a whiteboard as you want to be able to write quickly and without your writing hand dragging along the board. This is especially needed in a busy office where changes happen quickly.
Easy to Erase Surface – The surface of a whiteboard must be easy to erase and you don't want any shadows or impressions of the last images marring the surface. The smoothness and quality of the surface should allow for easy and complete erasure.
Durability – Working on a whiteboard isn't difficult, but you will most likely be using it every day, if not several times a day. You want a whiteboard that is strong enough to endure the constant pressure of hands pressing on them. Chances are there will also be the occasional bumping along the wall so look for lightweight durable materials that have been made to last.
Quality – In a busy office image is everything. Your whiteboard should always look clean and new. This means choosing the best quality whiteboard you can afford. The better the quality of the whiteboard, the longer it will last. Even with extensive use, a good whiteboard will always look good.

White Board FAQ
Q: How to remove a permanent marker from a whiteboard?
A: There are a few ways to remove a permanent marker from a whiteboard. The first one involves using plain old nail polish remover to rub out the permanent marker. This is ideal for stubborn marks and should be followed with a whiteboard cleaner.
You can also use methylated spirits followed by a good buffing with a micro fiber cloth. The final method is to use a quality dry erase whiteboard marker to trace around the permanent marker. Leave for a few minutes and wipe off with a microfiber cloth and follow with whiteboard cleaner.
Q: What are the whiteboards made of?
A: Starting with the frame, most whiteboards feature an aluminum frame which is great for durability and being light weight. The most popular writing surface of the whiteboard is melamine, however, other materials such as enameled steel, laminated chipboard and painted steel, to name a few.

Q: Is a whiteboard the same as a dry erase board?
A: There is no difference between a whiteboard and a dry erase board except the name. Some people call them a whiteboard and others call them a dry erase board. You may have also heard of interactive whiteboards which allow you to include displays that you can work around during a presentation.
Q: Do magnets stick to whiteboards?
A: A magnetic whiteboard is incredibly handy to attach charts and other documents to a whiteboard using a magnet. However, not all whiteboards are magnetic. If your whiteboards are made of steel with an enameled coating, then the board is most likely magnetic.
Q: Are glass whiteboards better?
A: Glass whiteboards are considerably better than other types of whiteboard. The smooth glass surface will not suffer from wear and tear like many others do and they are almost impossible to stain even after years of use. In fact, they are so durable, with a little care you may never need to buy a replacement whiteboard.
Sources:
6 Tricks and Tips to Keep a Whiteboard Clean - Polyvision
Sign Up Now
GET THE VERY BEST OF GEARHUNGRY STRAIGHT TO YOUR INBOX