Best Weighted Blankets In 2021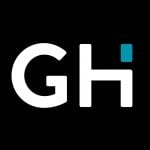 This product guide was written by GearHungry Staff
Last Updated
May 31, 2019
GearHungry Staff
GearHungry Staff posts are a compilation of work by various members of our editorial team. We update old articles regularly to provide you the most current information. You can learn more about our staff
here
.
GearHungry may earn a small commission from affiliate links in this article.
Learn more
The world can be stressful, and while there's a lot we can do to overcome or relieve stress, whether through meditation, a better diet, exercise, or hobbies, there's still a chance we will get into bed and feel the shivers of anxiety creep back in. suffering from a lack of sleep is one of the worst things for our mental health and physical wellbeing, and one of the most effective solutions to an easy, peaceful sleep are the best weighted blankets.
A weighted blanket cloaks you in a sense of security, of peace, of feeling totally at ease. Sure, there are still steps you need to take to work on the stresses in your life, but for making your night's sleep the best you've ever had, there is nothing better.
The Best Weighted Blanket
Quility Premium Adult Weighted Blanket

The Quility Premium Adult Weighted Blanket & Removable Cover is our top pick for the best weighted blankets because of its affordability and effectiveness compared to other options. The cover is awesome and comfortable without feeling too much plush, while the sewing is secure to ensure longevity and durability.
With 7 layers, there's plenty of weight behind it, but not too much you feel suffocated, especially if you're not used to weighted blankets. It's also great value for money, as it comes with a removable cover unlike other blankets that demand you spend more over time.
The glass beads are effective, while the inner stitching ensures an even weight distribution that prevents shifting and readjustment, allowing you to focus on relieving stress and nothing more. You can combine it with one of the best memory foam mattresses from our list.
Key Features:
7-layered
Breathable
Multi loop cover binding
Cover included
Glass bead technology
Specification:
Brand

Quility

Model

WB-AWB-6080-15LBS

Weight

15 pounds

What we love about the YnM Weighted Blanket is how effectively it controls your body temperature even during hot and humid summer nights. For many, this is an easy way to lose out on sleep, and can be a huge contributor to exhaustion and sleep deprivation.
However, this blanket ensures a comfortable sleep regardless of the temperature, allowing you to fall asleep faster and stay asleep, too. It's comfortable, provides all-natural relief, and offers even weight distribution to maximize effectiveness and save shifting during the night thanks to the small inner pockets.
It's efficient and immensely giftable, so even if you get to sleep with no problems, you can treat someone you care about and transform their sleep cycle for the better. You may also like some of these amazing memory foam mattress toppers, so check them out.
Key Features:
Controls body temperature
Breathable
Inner pockets
New sewing technology
Weighted insert
Specification:
Brand

YnM

Model

darkgreyinnerlayer15

Weight

15 pounds
ZonLi Adults Weighted Blanket

With organic cotton and a considered and breathable design, the ZonLi Adults Weighted Blanket is a quality weighted blanket for adults who struggle with sleep from stress, previous injuries, or a mixture of the two.
Inside, the hypoallergenic glass beads provide a comforting but still livable weight, while the extra cotton layers prevent tears and leakage for increased durability. With loops, this durability is enhanced, and also prevents the blanket shifting and bunching at one side during the night.
You can also use it when relaxing, as the weighted features are versatile enough for general de-stressing during the day, and many drape it over their legs to ease any anxiety without hitting the hay. It doesn't come with a cover, but it's compatible with the ZonLi duvet to protect it from spills and other accidents. Make sure you also check our guide to the best mattress toppers.
Key Features:
Breathable material
Hypoallergenic glass beads
Extra cotton layers
No glue padding
Compatible with ZonLi duvet cover
Specification:
Brand

ZonLi

Model

B075W94KB3

Weight

20 pounds




If you're looking for the very best and most comfortable stress-reducing tool around, the Gravity Blanket: The Weighted Blanket is the perfect pick for you. On the surface, it looks much like a regular weighted blanket, but the expert construction ensures better results and ensures your sleep is better than ever.
It's more expensive than other options, but for those seeking deep and uninterrupted sleep so they can wake up feeling fresh the next day, nothing reaches such results. The soft feel is cozy, and the even bead distribution eliminates dead zones for consistent quality throughout.
It will get hot during summer months, but the removable cover should ease this issue, and it will depend on how warm you like your sleep to decide whether this is a problem. 
Key Features:
Promotes deeper sleep
Reduce stress and anxiety
Soft feel
Removable cover
Even bead distribution
Specification:
Brand

Gravity

Model

B07HFGCF79

Weight

20 pounds
Pine & River Ultra Plush Weighted Blanket

The Pine & River Ultra Plush Weighted Blanket boasts a luxury texture for one of the coziest and most welcoming blankets available. It's well made, and the duvet cover loops keep it secure and prevent shifting.
As expected, the weight distribution is even to ensure complete relaxation and to ease anxiety, and should the blanket get dirty or suffer a clumsy spillage, it's easy to wash and dry, losing none of its effectiveness. If you're not used to weighted blankets, it might feel a little too heavy when taking it out the box, but once you're lying underneath it, any worries will be quickly eased.
If you're buying for kids, or want to give your room a splash or personality, it is available in a variety of patterns and designs that are a little more exciting than single colors. You may also like to check our selection of the best picnic blankets.
Key Features:
Luxury mink texture
Different designs available
Even weight distribution
Increases relaxation
Easy to wash and dry
Specification:
Brand

Pine & River

Model

B07JPJYFZL

Weight

15 pounds



Overcoming the often-challenging issue of weight versus warmth, the CMFRT Weighted Blanket lives up to its brand name and ensures complete comfort both physically and mentally. It's made using high quality fabrics including a unique climacool cotton that provides breathability during those no-longer-sleepless nights.
It's also machine washable to keep it in top condition, and the deep pressure touch stimulation provides assured relaxation through the night and lets you wake up feeling fresh and rejuvenated, and entirely stress free.
While heavy, you can still move around with ease if you need to change sleeping positions, and the pockets help to distribute the weight evenly for consistent feel however and wherever you lay. One of the cheaper options on our list, there's a lot to love about this one. It would also make a nice gift for people who are always cold.
Key Features:
High quality fabrics
Machine washable
Fits queen-sized mattress
Deep pressure touch stimulation
Climacool cotton
Specification:
Brand

CMFRT

Model

63301

Weight

20 pounds

The LUNA Weighted Blanket delivers a sleep experience you thought wasn't possible and is one of the best options for weaning yourself off sleeping medication and exploring something more natural. The medical grade glass beads provide ample weight without feeling like too much, while the 100% organic cotton ensures cozy comfort throughout the night.
It's also breathable, but during summer we'd still advise an AC unit or fan if you've got one. The high quality sewing technique also ensures quality and durability, giving you a relaxing sleep for years to come. We almost wish there were more colors available, as the single white is a little boring, but you can always buy a cover to make it pop.
As one of the more expensive options, you're guaranteed quality with no empty weight spots and stitching you can rely on to help you get a better night's sleep, cope with stress, and ease the effects on any disorders. Don't forget to also check our reviews of the best beach blankets.
Key Features:
Medical-grade glass beads
100% organic cotton
High-quality sewing technique
Breathable temperature control
365 day money-back guarantee
Specification:
Brand

LUNA

Model

B07JJDG4BX

Weight

20 pounds
RelaxBlanket Premium Cotton Adult Weighted Blanket




If you're looking for an option to suit a smaller budget, the RelaxBlanket Premium Cotton Adult Weighted Blanket is the best value blanket around. It's easy to clean, while the variety of colors and styles mean you can find one to match your decor and personality.
It prevents overheating with superb temperature control throughout the year, keeping you cool in summer and warm in winter, which you sometimes don't find with more expensive options, and the high density cotton further ensures this year-round comfort.
It takes a few nights to get used to it, but that's true of any gravity blanket, and once you do, you'll wonder how you ever got by without one before. Soon enough, you'll find yourself more full of energy, more focused, and better refreshed, and all for under $50.
Key Features:
Easy cleaning
Variety of styles and colors
High density cotton
Excellent temperature control
Even weight distribution
Specification:
Brand

RelaxBlanket

Model

B0797W4VSK

Weight

15.01 pounds
Bare Home Weighted Blanket

Another low-cost option is the Bare Home Weighted Blanket which is machine washable for simple and straightforward cleaning to ensure consistent and long-lasting comfort for a restful and stress-free sleep. This ensures breathability and evenly weighted pockets and allows you to drift off without a care in the world.
It's environmentally friendly and intelligent design makes it suitable for all ages and conditions, and the hand-stitched style not only shows they care but also indicates the quality which other blankets cannot claim. There are also corner ties if you need to invest in a duvet cover to make cleaning even easier.
It's designed to be a personal blanket and not a shared one, so try your best to keep it out of the hands of your partner, otherwise you may end up needing to buy one just for them, but at least it's cheap, right? Our guide to the best camping blankets offers more great products like this so check it out.
Key Features:
Machine washable
Soothing comfort for restful sleep
Double stitched
Environmentally friendly
Intelligent design
Specification:
Brand

Bare Home

Model

B07D39CM7F

Weight

17.25 pounds
Weighted Blanket Buying Guide & FAQ
How We Chose Our Selection Of The Best Weighted Blankets
We wanted to make sure we considered all possibilities people consider when making a purchase, and we narrowed it down to these 3, which we believe are the most important.
Price - A good quality blanket costs good money, but just because you're on a budget doesn't mean you shouldn't be able to tackle your sleep and anxiety issues. To make sure everyone can try out the wonders of weighted blankets, we looked for a wide range of prices that still boasted excellent quality.
Brand - There are many brands and some of them may not look that dissimilar. However, we believe in representing as much as possible so you can make a proper decision to benefit you. So you'll see a range of brands to choose from.
Reviews - We didn't have time to properly test these blankets out over a period of months, so we relied on reviews to give us the lowdown. These reviews were crucial in figuring out which blankets were better than others, and which did exactly what they were designed to do.

Features To Look For In Weighted Blankets
Whether you're looking for the best weighted blanket for adults or for kids, think about these key features to make sure you select the one which will benefit you the most.
Weight and Weight Distribution - The weight of the blanket depends on the weight of who's using it. As a guideline, a 20 pound blanket is suitable for those between 180 and 220 pounds as this stops them feeling too overpowered by the weight while also offering a comforting feeling. However, this can change depending on your preference.
The weight distribution should be even to prevent dead, empty spots and ensure consistency throughout to help maintain comfort no matter how you lie.
Size - Weighted blankets are designed for single use and for adults are typically queen sized while being smaller for children.
Inner Clasps - Inner clasps help the cover stay in place and prevents bunching to keep the blanket flat during the night. Much like the weight distribution, a bunched side can cause discomfort and it will affect the quality of your sleep.
Cleaning - A machine washable blanket is ideal to maintain high quality throughout the years because it will get dirty. These will also be easy to dry by hanging on a washing line. There may be some options you can throw in the dryer, but we advise you to check to make you don't damage the blanket.
If in doubt, reference the instructions or contact the manufacturer.

Weighted Blanket Benefits
If you're still on the fence about making a heavy blanket purchase, here are a bunch of benefits that could help sway your opinion and join the weighted blanket life for good.
Helps you sleep better
Reduces anxiety
Eases stress
Improves attention
Improves your mood
Makes you calmer
Reduces reliance on medication
Manages OCD
Manages autism symptoms
Recreates a comforting hug
Not all of these will apply to you, but knowing how the weighted blanket can help is useful for helping others as well as yourself.

Weighted Blanket FAQ
Q: How do weighted blankets work?
A: If you've been recommended a weighted blanket but aren't sure how they work, here's a quick guide.
The weight of the blanket, unlike regular ones, provides a soothing effect, almost like you're being gently embraced as you drift off to sleep. This promotes calmness and encourages a restful sleep by reducing the amount of tossing and turning you might experience through the night with a regular blanket.
So why can't you just throw a few blankets on top of one another and save yourself the money?
Well, you could, but if you've ever tried sleeping with multiple blankets, you know you will take up at 3AM with no blankets at all. The way weighted blankets are designed ensures they stay in place while also still being breathable enough to keep you cool in a warm house.
During winter, they can also keep you warm, and some blankets are sold with dual-sided covers to suit the season.
They are ideal for those with autism and sensory processing disorders, but those who just have a bad time sleeping whether through stress, anxiety, or just in general have also experienced many benefits from them - such as those listed above - and felt more refreshed and rejuvenated than they have in a long time.
Sources:
Buying a Weighted Blanket? Here's What You Need to Know - Washington Post
Sign Up Now
GET THE VERY BEST OF GEARHUNGRY STRAIGHT TO YOUR INBOX