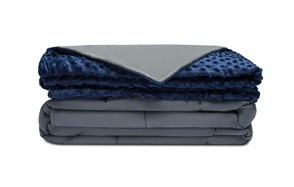 Quility Premium Adult Weighted Blanket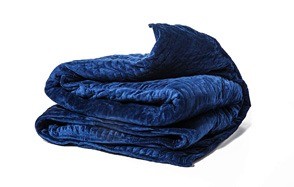 Gravity Weighted Blanket
RelaxBlanket Premium Cotton Weighted Blanket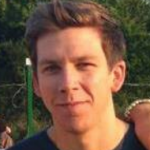 The world can be stressful, and while there's a lot we can do to overcome or relieve stress, whether through meditation, a better diet, exercise, or hobbies, there's still a chance we will get into bed and feel the shivers of anxiety creep back in. suffering from a lack of sleep is one of the worst things for our mental health and physical wellbeing, and one of the most effective solutions to an easy, peaceful sleep are the best weighted blankets.
A weighted blanket cloaks you in a sense of security, of peace, of feeling totally at ease. Sure, there are still steps you need to take to work on the stresses in your life, but for making your night's sleep the best you've ever had, there is nothing better.
The Best Weighted Blanket
Weighted Blanket Buying Guide & FAQ
How We Chose Our Selection Of The Best Weighted Blankets
We wanted to make sure we considered all possibilities people consider when making a purchase, and we narrowed it down to these 3, which we believe are the most important.
Price - A good quality blanket costs good money, but just because you're on a budget doesn't mean you shouldn't be able to tackle your sleep and anxiety issues. To make sure everyone can try out the wonders of weighted blankets, we looked for a wide range of prices that still boasted excellent quality.
Brand - There are many brands and some of them may not look that dissimilar. However, we believe in representing as much as possible so you can make a proper decision to benefit you. So you'll see a range of brands to choose from.
Reviews - We didn't have time to properly test these blankets out over a period of months, so we relied on reviews to give us the lowdown. These reviews were crucial in figuring out which blankets were better than others, and which did exactly what they were designed to do.

Features To Look For In Weighted Blankets
Whether you're looking for the best weighted blanket for adults or for kids, think about these key features to make sure you select the one which will benefit you the most.
Weight and Weight Distribution - The weight of the blanket depends on the weight of who's using it. As a guideline, a 20 pound blanket is suitable for those between 180 and 220 pounds as this stops them feeling too overpowered by the weight while also offering a comforting feeling. However, this can change depending on your preference.
The weight distribution should be even to prevent dead, empty spots and ensure consistency throughout to help maintain comfort no matter how you lie.
Size - Weighted blankets are designed for single use and for adults are typically queen sized while being smaller for children.
Inner Clasps - Inner clasps help the cover stay in place and prevents bunching to keep the blanket flat during the night. Much like the weight distribution, a bunched side can cause discomfort and it will affect the quality of your sleep.
Cleaning - A machine washable blanket is ideal to maintain high quality throughout the years because it will get dirty. These will also be easy to dry by hanging on a washing line. There may be some options you can throw in the dryer, but we advise you to check to make you don't damage the blanket.
If in doubt, reference the instructions or contact the manufacturer.

Weighted Blanket Benefits
If you're still on the fence about making a heavy blanket purchase, here are a bunch of benefits that could help sway your opinion and join the weighted blanket life for good.
Helps you sleep better
Reduces anxiety
Eases stress
Improves attention
Improves your mood
Makes you calmer
Reduces reliance on medication
Manages OCD
Manages autism symptoms
Recreates a comforting hug
Not all of these will apply to you, but knowing how the weighted blanket can help is useful for helping others as well as yourself.

Weighted Blanket FAQ
Q: How do weighted blankets work?
A: If you've been recommended a weighted blanket but aren't sure how they work, here's a quick guide.
The weight of the blanket, unlike regular ones, provides a soothing effect, almost like you're being gently embraced as you drift off to sleep. This promotes calmness and encourages a restful sleep by reducing the amount of tossing and turning you might experience through the night with a regular blanket.
So why can't you just throw a few blankets on top of one another and save yourself the money?
Well, you could, but if you've ever tried sleeping with multiple blankets, you know you will take up at 3AM with no blankets at all. The way weighted blankets are designed ensures they stay in place while also still being breathable enough to keep you cool in a warm house.
During winter, they can also keep you warm, and some blankets are sold with dual-sided covers to suit the season.
They are ideal for those with autism and sensory processing disorders, but those who just have a bad time sleeping whether through stress, anxiety, or just in general have also experienced many benefits from them - such as those listed above - and felt more refreshed and rejuvenated than they have in a long time.
Sources:
Buying a Weighted Blanket? Here's What You Need to Know - Washington Post