Best Weed Killers In 2021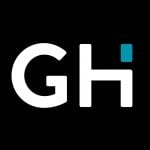 This product guide was written by GearHungry Staff
Support us! GearHungry may earn a small commission from affiliate links in this article.
Learn more
Lawn and garden owners share one common passion; their hatred for weeds. Weeds are enemies to the growth of grass and plants, and most often, they cause gardeners and lawn owners to lose patience. Taking care of or getting rid of weeds in your garden can take a lot of time and can also cost a fortune, especially when these weeds are consistent in their appearance. While some weed species are easy to get rid of, others keep growing, no matter how many times you get rid of them. This article provides the answer to all your recurring weed issues. We're going to review ten of the best weed killers in the world and also guide you on the vital considerations to make when selecting one for your garden or lawn.
The Best Weed Killer
Weed Killer Buying Guide & FAQ
How We Chose Our Selection Of The Best Weed Killer
Price - The first thing our team considered was the cost of every weed killer. To ensure that our readers receive value for their money, no matter how large or little the sum is, we curated a comprehensive list made up of only the best and most affordable products on the market today. This will offer users many options to choose from and will also ensure that they are paying not for the brand or company but the effectiveness of the product.
Review - We took a look at real feedback from users found all across the globe. We considered their reports, both good and bad on every product and also noted their recommendations on the application and usage of every product.

Features To Look For In Weed Killer
The selection of the best weed killer can be confusing if you're not aware of the vital elements to look out for. All essential factors are talked about below to make your search more comfortable and more enjoyable. Some of these features include coverage, area of usage, and the residual effects.
Coverage - Coverage refers to how far your weed killing concentrate can be applied. This is related to the amount of the formula is made available. It is vital for garden and lawn owners to know the area of their gardens and lawns before shopping for weed killers, to ensure that it covers the entire site. If it doesn't, there's a higher risk of the weeds coming back.
Selectivity - Why are you purchasing the weed killer? Are you looking for something to get rid of existing weeds? Or you need a product that prevents the growth of weeds altogether. Knowing the specific purpose of your product makes the selection process easier for you and also saves you time and money. There are different types of weed killers provided for different purposes; thus, it is essential that you're aware of all kinds.
Residual Effects - Be sure to check the formula of your preferred weed killer and make sure that it is safe for application. It is advised that you opt for a natural product since those types do not harm the environment in any way.
Area of use - There are weed killers made for areas where plants aren't meant to grown and those that can be applied on plants and edibles. Be sure of the type you need, before making a choice. The best model for walkways and driveways is the weed killer that is meant for places where there isn't supposed to be growth.
Visible Results - How quickly do you see the results of your weed killer? This is a question that must be asked during the selection process. There are different types of weed killers with varying times of result. Some take a few hours while others take up to a day before the results are seen.

Types Of Weed Killers
Pre-emergent - These weed killers are often used on the entire lawn area and are meant to stop the whole weed germination.
Post-emergent - The post-emergent weed killers are well suited for those looking to deal with perennial weeds and annual broadleaf weeds. It kills all weeds on your lawn and is excellent for use during the beginning of the spring season when plants start growing.
Contact weed killers - Contact weed killers are products that help you get rid of weeds in a specific area within a short period. It makes these unwanted plants weak and as such, causes them to wither away with time.
Systemic weed killers - The final type ifs the systemic weed killer, which uses the systemic application brought by foliage. It prevents the growth of weeds by minimizing their protein and chlorophyll levels and often takes up to 2 weeks to get rid of all plants for replanting.
Weed Killer FAQ
Q: What are the active ingredients in the best weed killer for lawns?
A: Our best choice product makes use of glyphosate, which aids in the eradication process of weeds on the lawn and your gardens.

Q: How do I get rid of weeds without interrupting the growth of my lawn grass?
A: There are different types of weed killers made to get rid of weeds without harming your vegetables or flowers. It is essential to read the labels of all products to know which category it falls under, before making a selection.
Q: How long should I wait to top-dress after turf herbicide application?
A: Top-dressing can be done approximately four weeks after applying turf herbicide.
The best!
Gear, gadgets & stuff for men
Straight to your inbox