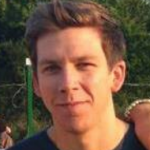 Top Weather Apps
Remember the days when you would wait for the evening's 8 O'clock news to get the next week's weather forecast? Well, those days are long gone. Today we can get instant weather updates with just the swipe of a screen or a click of a button. The only problem we face now is that there are so many weather apps and platforms to choose from, finding one that works well and predicts the weather the most accurately can be somewhat tricky. Everyone has an opinion on which UI is the best, which one gives more detailed information, and which weather predictor keeps updated the fastest.
Well, now it's our turn to give our own somewhat biased opinions – although, we can reassure you that we have done our research, made thorough comparisons, and tried and tested plenty of apps to narrow our recommendations down to the following.
1. Ticks All the Boxes: Dark Sky
Dark Sky had been an iOS-only app for quite some time before it realised it was missing out on a large market of Android users, which it now caters to. Being popular for its transparency, this weather application is appreciated for its policy on how its subscriber's data is stored and shared, assuring the end-user that their information will not be sold to third parties.
With an up-front cost of $4, the paid features draw data from the app's very own weather service. This ensures that the data is extremely accurate and updated by the minute. The unique selling point of Dark Sky has to be its "hyper-local" forecasts, predicting when the rain will start and stop almost to the second.
2. Best Graphics: Carrot Weather
If you prefer getting your info in the form of images that are quirky and easy to understand, then Carrot Weather is bound to impress you with the app's innovative graphics and detailed information that can be read with just one look at the screen. The UI comes with a touch of humour and you can tweak your settings to determine just how far you want the snarkiness to go. For instance, don't be surprised if the app addresses you as a "meatbag."
Quirks aside, this weather forecaster draws its data from four separate weather services, including Dark Sky, to ensure that its predictions are accurate at all times.
3. Most Useful Weekly Forecast: Flowx
Reading data for daily weather updates might be a bit tricky with this app by Flowx but if you are looking for a detailed and extremely accurate weekly forecast that will help you to plan your weekend days ahead of time, then you will appreciate the reliability that this gem of a find offers.
With the option to choose between free and added paid for features, even the bare minimum will give you the data you need so that you can know where you stand weather-wise. With slide navigation and pleasant graphics, the app is worth the download and we recommend you test it out at the very least.
4. The Ultimate Storm Tracker: RadarScope
If weather's your thing and you enjoy chasing a good storm, then do yourself a favour and download the IOS, Android, and Window's friendly app by RadarScope. The available features will meet the needs of both amateur to professional storm watchers and will give you incredibly detailed information on predicted storms and other weather patterns.
This is a paid app that requires an annual subscription fee with prices ranging from $10 to $30 – which is peanuts in comparison to the valuable data you will be given. With access to more than a hundred radar points and a constellation of Doppler radar that's controlled by the National Weather Service, this detailed weather application will give you all the info you will ever need before the dark clouds even start to form on the horizon.
5. Best UI: Google
We couldn't possibly leave Google out of the equation, now could we? Like it or not, Google already has all the data on you that it needs, so rather subscribe to the devil you know than the devil you don't.
While the info on this app is always up to date and helpful, it's the pleasant user interface that gets our thumbs up. If you are looking for a weather app that works well and looks good – then this is your guy. The screens are easy to navigate and the features integrate well with both Android and IOS platforms.
6. Most Accurate: Create a NOAA Shortcut
What this app lacks in design it makes up for by offering detailed and accurate information that comes straight from the National Oceanic and Atmospheric Administration itself. This one's for the hardcore weather nerds who know how to read between the lines of the generated data, formulating a prediction that will be accurate in all aspects, from time to extremities.
While it's important to note that this is not an official NOAA app from the National Weather Service itself, the information is drawn from their data and remains thorough and reliable whether you are looking for an hourly or weekly forecast.
7. Playing It Safe: Accuweather
As one of the most well-known names in the weather industry, you simply cannot go wrong with the app from Accuweather. This is a free app that's available for all platforms and offers tons of functionality with accurate readings.
While Accuweather is overflowing with impressive features, our favourite is called "MinuteCast". This impressive tool shows precipitation on a minute-by-minute basis – so you will know exactly how long to wait before the rain starts and then stops again. This weather app often comes preinstalled on many smartphone models because of its reliable and accurate information.
Sources:
15 Best Weather Apps. Tom's Guide
Best Weather Apps and Weather Widgets. XDA Developers
The 7 Best Weather Apps for iPhone and Android. Popular Mechanics