Best Waterproof Tents In 2021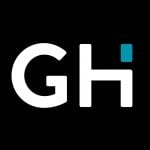 This product guide was written by GearHungry Staff
Last Updated
January 24, 2019
GearHungry Staff
GearHungry Staff posts are a compilation of work by various members of our editorial team. We update old articles regularly to provide you the most current information. You can learn more about our staff
here
.
GearHungry may earn a small commission from affiliate links in this article.
Learn more
So you've decided that this is the year you commit to doing more fun, outdoors stuff, exploring what's on your doorstep more often and spending some quality time at the weekend on mini adventures with friends and family. About now you're researching tents and shock horror, you've just realized how much choice there is! Man, there appears to be every conceivable type of shelter under the sun on offer. All you wanted was a waterproof tent. Surely they're all waterproof too, aren't they? Well, no! High-specification waterproofing does not come as standard, and you don't want to find that out the hard way when you're woken up at 4.30am by wind and rain hurtling against the side of your tarpaulin and a soggy wet sleeping bag. The degree to which a tent will keep you warm and dry, as well as various other smart features, can massively differ from one manufacturer and brand to another. So whether you're in need of something small and compact for a solo trip or with multi-rooms for a big old family adventure, we assume you want something that is watertight. Lovely people that we are, we've only gone and created a review just for you with all the Best Waterproof Tents currently available. Read on to discover our top pick of the best waterproof tents for camping.
The Best Waterproof Tent
MSR Mutha Hubba NX Waterproof Tent

First up to get the treatment today is a small waterproof tent from MSR which has recently been re-designed so that it can now more comfortably accommodate three people. It's the Mutha Hubba NX tent and is their best-selling freestanding tent, hugely popular on account of the fact that it is lightweight, spacious and has a generous floorplan that allows for all occupants to have easy access to the doors and any gear they've stored. It's a minimalist designed tent with a new frame geometry that delivers improved interior headroom and increased ventilation.
It's easy to assemble and features two set-up options to deliver tailored livable accommodations. With stay dry doors, built in rain gutters as well as a cross-ventilating rain fly, if you want ultra-lightweight combined with superior waterproof qualities, this MSR Mutha Hubba could well be the perfect tent for you, ensuring you stay dry against the elements. It's definitely a tent that hardcore explorers and trekkers will appreciate if you love to venture off the beaten track. Make sure you also check our guide to the best solo tents.
Key Features:
Ultra-lightweight and perfectly portable
Easy set-up and packing featuring unified hub and pole system with color-coded clips
Plenty of internal elbow and headroom for three people throughout the tent
Large stay dry doors, built in rain gutters and cross-ventilating rain fly
Plenty of ventilation with the option to expose the nylon mesh roof
Specification:
Brand

MSR

Model

040818058398

Weight

4 pounds
Supremely waterproof
Strong and durable construction
Lightweight and portable
Spacious capacity for up to three people
On the expensive side
Lack of internal storage
Coleman Sundome 9 Dome Waterproof Tent

Next up we're looking at a 4-man waterproof tent, and it will come as no surprise to the outdoor enthusiasts among you that we've chosen a tent from Coleman's extensive collection. The Walmart owned brand has built up a solid reputation for delivering consumer-friendly and affordable products which is why their Sundome 9 tent has been awarded our Best Value badge of honor today. Marketed as a four-man tent, it's going to be seriously comfortable for three of you as technically, four in the bed doesn't leave a lot of room for rolling over so to speak! If you're also laden down with plenty of other backpacking equipment, you might find it a bit of squeeze, but there is ample floor space for one queen and one single blow-up mattress. At its center height is 59 inches high and overall the tent is 9 foot by 67 foot and folds up neatly and conveniently into a small 3lbs package.
It's the waterproof capabilities that we're really interested in today, and this Coleman tent has plenty. It features the brands WeatherTec System and comes with welded, sturdily constructed 1000D PE floors. It's ultimately designed as a two-season rather than a three season tent and as such the rainfly reaches halfway down the tent not the full way of the porch-style doors. With Cool-Air patented vented ports and Vari-Flo ventilation, this Coleman tent will keep you cool and dry when you need it most. It's durable and dependable, affordable all-rounder and should serve you well. We almost forgot to mention, it also very conveniently features a zippered panel for accessing electrical ports.
Key Features:
Sleeps up to four people comfortably
Made of high quality waterproof and durable 1000D polyethylene
Features discreet and secure zippered electrical access point
Delivers 59"center height with a 9"7 footprint
Patented ventilation system offer Cool-Air vented ports and Vari-Flo ventilation
Specification:
Brand

Coleman

Model

2000001975

Weight

1.36 Kg
Zippered electrical port panel
Internal storage facilities
Sturdy welded floors
Lightweight construction
Rainfly is not fully covered
Doors are only half mesh
Eureka Copper Canyon Waterproof Tent




We're looking at our first vertical cabin style tent next with this 4 men waterproof tent, the Eureka Copper Canyon which is perfect for all the family. With a massive 7 feet of standing space, there's plenty of headroom for all, and it delivers a comfortable at home style experience while still being relatively quick and easy to set up. It also features good water and weatherproof features and is our Premium Pick today. This is actually also a three season tent which is unusual to find in a cabin style as they're not generally designed with rugged camping conditions in mind. The flip side of having such a durable and large tent is that it's too large for backpacking and weighs 23lbs so you will want to set up camp for a few days and enjoy a leisurely and comfortable stay. It's the perfect tent for that home away from home experience and comes with plenty of intelligent features including a Stormshield polyester fly which entirely covers the roof.
With a zippered power port you can access and check all your electric cables to power lights charging devices etc. plus there are additional High-stash pockets that keep essential gear safely off the floor and in easy proximity. There's even overhead hammock style mesh storage for even more personal belongings. It's quick and easy to assemble and has been designed with the casual rather than experienced camper in mind. It features a ring/pin assembly system that is intuitive and takes the guesswork and frustration out of the setup. With windows and doors too, this Eureka tent feels and looks like home and has plenty of cross-tent airflow for ventilation.
Key Features:
Vertical calls offer maximum internal space
Durable construction with easy set-up steel/fiberglass frame and ring/pin assembly
Zippered E! Power Port for internal electrical supply
Impressive 13 foot by 10-foot floor space with 7 foot of interior height space
Six generously sized windows provide a full 360-degree view and cross-tent ventilation
Specification:
Brand

Eureka!

Model

2601308

Weight

8.82 pounds
Near-vertical walls
Good standing height room
A home from home experience
Strong frame
Too heavy for backpacking
No internal sections
Coleman Evanston Dome Waterproof Tent




We've headed back to Coleman for our next Best Waterproof Tent, and we're reviewing their 6 person Evanston Dome tent which you could say is like the big brother to the Sundome we picked out earlier. It's got more space and more features that elevate this waterproof tent to a whole new level, but it's still priced attractively and won't bust the budget. The 6 person design will comfortably fit two queen air beds plus all your essential gear, and while the main interior compartment is a little on the snug side for six people, there is an additional 10 x 5 feet screened porch which provides valuable extra space. The highest point of the tent is only 5 foot so not everyone will be able to comfortably stand. There are convenient storage pockets positioned off the floor to store valuable personal items.
It's once again that patented Weather Tec system which sets this tent apart from the crowd with its patented welded floors as well as invested seems to help keep you dry and comfortable inside. The rainfly should only take about 15 minutes to assemble, and a carry bag is included. The main material is 75D taffeta polyester which has been proved to stand up well to unexpected flash floods. There are also weather-proof cuffs which help stop the zippers from getting wet too. A small mesh section on the roof as well as zippered mesh windows provide ventilation whereas when that rainfly is in position, it also helps to retain some heat. Made with durable aluminum alloy poles, set up is quick and easy and shouldn't take any longer than 15 minutes in total. Our handy guide to the best backpacking tents features more great products like this.
Key Features:
A spaciously designed 6-person tent can accommodate two queen air beds
Bug-free lounge area thanks to the separate screened room
Fully patented WeatherTec system with sturdy welded floors
Sets in just 15 minutes
Includes a rainfly and carry bag
Specification:
Brand

Coleman

Model

2000007825

Weight

20.9 pounds
Large additional porch space
Well designed rainfly
Ventilated windows
Patented Weather Tec system
Not great in extremes of weather
Teton Sports Mounts Ultra Waterproof Tent




We're taking a look next at what Teton has to offer with this small waterproof tent from their range. It's smart, sleek, lightweight and quick to assemble and as such makes a great tent of choice for the backpackers among you. It's a highly efficient and practical and efficient choice rather than all bells and whistles, and the Mountain Ultra is available in four different sizes to fit between 1 and 4 people.
When it comes to those waterproof features, this Teton design is quite literally seamless. Seams can create weak points, so they've opted for a design without any in an attempt to deliver a genuinely waterproof experience. This tent is suitable for there season camping so you will get plenty of use out of it to come rain or shine. The rainfly provides total cover and is constructed from highly durable 66D Ripstop, PU coated nylon that comes with a 3000mm rating. There's also a bathtub floor and 150D Oxford polyester footprint. This little beauty of a tent can withstand even a might thunderstorm, no problems! All that waterproofing doesn't mean that you have to compromise though on ventilation. The inner is of mesh construction and can be accessed via cutaways in the rainfly to provide air flow. It's sturdily constructed with light aluminum plus that have fast release buckles, and you should be able to assemble it in 15 minutes and take it down in around 5 minutes. All you need to decide is which size to go for. Find more great products like this by checking out our guide to the best blow up tents.
Key Features:
Lightweight, portable and durable construction
Fully mesh top plus waterproof rainfly with built-in cut away vents
Reinforced heat taped seams and anchor points
150D Oxford footprint keeps the tent in prime condition
Delivers ultimate ventilation and protects from condensation and bugs
Specification:
Brand

TETON Sports

Model

1095

Weight

4.75 pounds
Excellent waterproofing
Comes in a choice of 4 sizes
Lightweight and compact
Seamless construction
Marmot Tungsten 3P Waterproof Tent

The next best waterproof tent for camping that we're taking a quick look is the Marmot Tungsten 3P and is a sporty and sleek looking number perfect for 2 or 3 people to share as well as being suitable for 3 seasons. Thanks to it's durable and waterproof construction, you can enjoy a night out in the wilderness and hopefully return relatively unscathed and ready to tell the tale of your adventure! The internal design maximizes the available space so that it actually feels quite roomy and two D-shaped doors make in and out entry and exit easy, even in the dead of night. There's also plenty of vestibule space for safely storing essential camping gear.
When it comes to the tent's waterproof features, these are delivered thanks to a 68D polyester and PU coated rainfly, and the Tungsten has adequate ventilation too with two doors and a mesh canopy. That canopy also ensures a bug-free sleep if you enjoy being at one with the stars and nature. Setup is relatively straight forward too and comprises of three DAC press-fit poles, as well as clips and fly which are color-coded for ease of assembly. There's also a lampshade pocket incorporated into the design which has been created to disperse light plus a series of small interior pockets which are perfect for storing valuables and small essential items that you prefer to keep close at hand. If you like spending time on the beach, make sure you also check out our selection of the best beach tents.
Key Features:
Lightweight, portable and durable construction
Color-coded parts for quick and easy assembly
Two convenient doors/vestibules
68D Polyester taffeta PU coated fly
Delivers ultimate ventilation and protects from condensation and bugs
Specification:
Brand

Marmot

Weight

5.84 pounds
Strong construction
Waterproof Footprint included
Waterproof walls
Easy color coded assembly




The Klondike tent from Wenzel is one of our larger recommendations in the Best Waterproof Tent category and is ideally designed for families who wish to experience a caravan-style experience with more comfort and space. The screened porch is almost the same size as the physical sleeping area, so there is plenty of room to safely store all your gear or to put a couple of extra beds for that outdoors indoors sleeping experience that kids love so much. The overall capacity holds 8 people assuming that 3 of them are happy to sleep in that mesh screed porch area. Overall it delivers 90 square feet of space so feels roomy plus there are 6.5 feet of headroom thanks to the classic cabin design of this Klondike tent. Of course, that means this is also one of heavier tents, so not the most portable and at 25 lbs and definitely not one that you will be fitting into a day backpack but it does come with its own carry bag for easy transportation.
When it comes to those weatherproof features, this one is made from water-resistant polyester which means its suitable for three-season camping and features a rainfly on top of the roof only. Despite this fact, the insides have been rigorously tested and its proven to stay dry inside despite excessive rain conditions. That could be thanks to double stitched and flat sewn seams that provide extra leakproof protection at the seams. There's also extensive ventilation with a mesh-screened porch as well as two large windows in the main tent area. There are also two doors, one to enter the tent and the other the porch area. In tests, its also withstood some strong windy conditions as well as torrential downpours, so it's a great choice if you are camping out of the more reliable summer months. Overall this tents looks huge but is a practical and good value for money choice for larger groups. For more amazing options like this, check out our guide to the best rooftop tents and pick the right one for your next trip.
Key Features:
Great option for camping with family and kids due to spacious size
A large front awning provides  camping porch, storage shelter or additional sleeping space
Fully weather protected with rain fly and strong flat-locked stitched seams
Plenty of ventilation with mesh roof vent and zippered windows
Three season tent with up to 8 person capacity
Specification:
Brand

Wenzel

Model

36424B

Weight

27.3 pounds
Good value for money
Spacious interior
Good ventilation
Withstands heavy wind and rain
Featherstone Ultralight Backpacking Tent




Our final selection is reserved for a two-man Featherstone Ultralight Backpacking Tent. It's ultra-light in construction but still durable, rugged as well as being breathable. It's made from not just watertight but also tear resistant fabric and incorporates sections of micro-mesh fabric which enhance the breathability and the comfort of this tent while at the same time minimizing condensation. It's spacious enough for two people so perfect for weekend backpacking trips and conveniently features two doors, and two vestibules so feel pretty roomy with plenty of space for storing your camping gear away from your sleeping space.
With seam taped construction and a bathtub floor design that elevates the bottom of the tent away from the floor, it provides an impenetrable barrier against rain and shouldn't leak. It's easy to set up with a single aluminum structure and is freestanding so it can be quickly disassembled and packed away ready to move on to your next camping spot. It's also suitable for 3 season conditions and comes fully backed by a manufacturers lifetime limited warranty.  If you are a dan of hiking, backpacking, bikebacking or kayaking, then this is a great little waterproof tent for you. For more handy camping tents, browse our choice of the truck bed tents all the outdoor enthusiasts are buying at the moment.
Key Features:
75D ripstop polyester rainfly coated with polyurethane
Lightweight and freestanding structure for easy relocation
Lightweight noseeum mesh for ultimate ventilation and no condensation
Large and versatile space can accommodate two adults
Frustration-free one-piece aluminum pole set up
Specification:
Brand

Featherstone

Weight

4 pounds
3 season suitability
Ultra lightweight and portable
Easy to set up and disassemble
75D ripstop polyester
Waterproof Tent Buying Guide
How We Chose Our Selection Of Waterproof Tents
Obviously, the first thing we were concerned about when selecting this range of tents was their ability to provide sufficient levels of water resistance. All the tents chosen needed to be able to defend against water and penetration and to prevent water from entering the tent. The best judge of how waterproof a tent actually is is how much rain it keeps out and how dry it keeps you inside. So all our selection had to pass the water resistance test. After that, our choice was narrowed down by assessing extensive customer feedback and analyzing reviews across a broad cross-section of brands and price points. Our comprehensive buying guides require hours of research and evaluation to select a truly representative range of high-quality and dependable products in their category, in this case, the best waterproof tents. We hope that there is a tent among our recommendations that is perfectly suited to you and your unique camping requirements.

Features To Look For In The Best Waterproof Tents
Besides the obvious most important issue of water-resistance, there are a couple of other key features that you might want to first consider before investing in a new tent.
Design, Size & Space - There are plenty of different designs, shapes and sizes of tent you can purchase from one-man tents, 4-person domed styles to 8-person cabin style vertical tents and everything else in between. Decide how many of you are going to be regularly camping together and what extra space you might need before investing in a tent. Looks for extra features like vestibules and extendable porch sections which can provide useful storage space or additional sleeping quarters. Additional space can come in very handy when you have wet gear that needs to be stored.
Ventilation - By nature of tents being waterproofed, they're designed to keep water out and to prevent leaks. That means sealed seams which could lead to unwanted condensation in the absence of adequate ventilation. You might want to stop the water from getting in, but you do want to be able to breathe, especially when the tent is full to capacity with bodies too! Look for tents that come with dedicated ventilation points that can be opened up without letting water in. Inner layers should have some element of mesh and go for a tent with zippered mesh panel doors and windows that will create more cross-tent air flow.

Protection - While your new tent may well be waterproof, you also need to check the seasonal suitability as rain isn't just the only element that you may have to contend with. If you do intend camping out in more inclement weather look for at least a three season tent which is more hardcore and will be able to withstand much colder temperatures as well as moisture levels. Two seasons tents are great for Spring and Summer as they will still provide some overnight warmth for when the temperature drops but have plenty of ventilation. Make sure that your tent poles, stakes or guy rope system are all sturdy and robust enough too to withstand your camping conditions.
Sign Up Now
GET THE VERY BEST OF GEARHUNGRY STRAIGHT TO YOUR INBOX