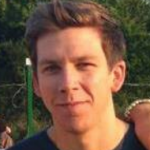 Support us! GearHungry may earn a small commission from affiliate links in this article.
Learn more
Best War Movies
A good war movie is a chance to obtain a new perspective on sometimes confusing events and to help heal wounds and bring people, even former combatants, closer together. Below are the best war movies of all time.
1. Saving Private Ryan
The opening 27 minutes of Saving Private Ryan is unrelenting, visceral and disturbing. There is no rest for the audience, nowhere for us to hide. That's the way Spielberg intended it. He wanted to try and help us understand the magnitude of the sacrifice made that day by ordinary individuals. To do so he needed to strip away myth and romantic notions of heroism and tell it like it is or was. Private Ryan is today considered one of the best war films of all time – if not the best – and one of the ultimate movies everybody should see, primarily because Spielberg's first act provides us with a unique and gut-wrenching glimpse into hell.
Beyond the real-life events of D-Day, the narrative itself is an invented one. There was no Private Ryan. Instead, Spielberg uses the notion of a small band of ordinary soldiers being tasked with rescuing someone who parachuted over the crucible of Omaha Beach to ask questions about duty, loyalty, motivation, patriotism and personal integrity. And for the most part, he succeeds brilliantly.
He is also at the top of his game behind the camera during the climactic battle in the small town of Ramelle. You can feel the desperation, hear the footsteps of the pursuing German soldiers and see troop and tank movements in the background as Miller, Ryan and the rest set the line, fire, fall back, reset, fire again and fall back. The choreography is mesmerizing. "Earn this" Captain Miller (Tom Hanks) whispers with his last breath to Private Ryan (Matt Damon). It's both motivation and a reminder to Ryan that everyone who came to his aid earned the right to be in his place.
2. Full Metal Jacket
In 1987 the man who gave us the most hilariously disturbing black comedy ever produced in Dr. Strangelove pointed his camera at the open wound called The Vietnam War. The result? A film with all of Dr. Strangelove's cynicism and none of its wit. And that's only fitting for what was perhaps the most cynical war in modern history; one that started with modest geopolitical ambitions and wound up costing millions of lives and turning Southeast Asia into a cratered burned out shell.
Kubrick spares no one in his drive to kick down the door of excuses and paper-thin justifications used to try and explain away the presence of half a million American soldiers in the midst of another country's civil war. The soldiers here are bred to kill but when they finally hit the tarmac in South Vietnam it's clear nobody knows who they're fighting or what they're actually fighting for. Nothing seems to make tactical sense or have a quantifiable goal. It just follows orders and keeps your mouth shut. Kubrick doesn't ever ask "why" in Full Metal Jacket. Instead, he shows us what happens when the policymakers who should be asking that question don't.
3. The Hurt Locker
In The Hurt Locker Jeremy Renner plays Staff Sergeant William James the best bomb disposal technician in the Iraq theater. But he's not the best because he's the most courageous or talented but rather because he gets his rocks off on seeing whether he can survive repeated walks along the edge of the cliff. The thing is, for a bomb disposal unit to function as intended the members need to operate as an indivisible team. And having someone on board who gets off on taking ill-advised chances isn't terribly conducive to team building.
Writer Mark Boal was a journalist covering the Iraq war for several years. He saw first-hand how the cheapening of life in post-Saddam Iraq (how ironic is that?) and the often random way death would descend on soldiers and civilians alike turned ordinary young people on both sides into nihilists. Many, like Sergeant James, adopted a fatalistic worldview as a defense mechanism deciding it was better to embrace the absurdity of it all than to live scared. This is a movie that's hard to categorize but in the end, it's one of our top 10 war movies because it demonstrates how war shifts our internal boundaries rather than how it resets political ones.
4. Das Boot
In the days of old the best army movies tended to be about how willing young people led by wise and visionary elders carried out a patriotic agenda that resulted in a better life for everyone. In the wake of Vietnam that changed. Clumsy attempts to slap the establishment upside the head like "MASH" seemed little more than self-indulgent in-jokes. In 1981 however, Das Boot (The Boat) arrived from Germany to teach Hollywood how deconstructing war is done.
The boat here is a metaphor for our tiny, fragile, finite world and through the atrocities visited upon and meted out by the crew we begin to understand that there really is nowhere to run from the consequences of our actions. The film is one of the most claustrophobic ever made, composed almost entirely of tight shots and close-ups that create a sense of heightened tension that permeates everything. At five hours plus the original version of Das Boot is a slog for most of us today with our truncated attention spans. But it's a slog worth taking because, before you're halfway through, you won't care what flag is on the side of the boat.
5. Black Hawk Down
In 2001, just a year after directing Gladiator, Scott directed what may be his most brutal and yet at the same time his most nuanced film to date: Black Hawk Down. In terms of sheer visceral power Black Hawk Down rivals even the jaw-dropping facility demonstrated by Spielberg in Saving Private Ryan's opening 27 minutes, except Scott keeps it up for a full 2 hours. In that sense his little film about the attempted kidnapping of Somali warlord Mohamed Farrah Aidid's associates by American special forces has more in common with James Cameron's masterpiece Aliens, then it does with Scott's own Alien.
Black Hawk Down comes from a long line of war rescue movies that include Saving Private Ryan. But it's much more than just that. It's The Passion of the Christ meets Full Metal Jacket with Scott taking Mel Gibson's lead and showing the consequences of our indifference right up into our faces. The nuance resides in the performances of the all-star cast, from veteran Sam Shepard all the way down to a brief role from a very young Tom Hardy. Of particular note is the restrained yet soulful performance from Eric Bana and the uncredited contribution of the thousands of extras from North Africa who gave their all to provide an air of dread and confusion to the proceedings.
6. Inglourious Basterds
Tarantino was probably the only person who could turn WWII into a street-level revenge flick and get away with it. For him war is personal. But not in the sense that we see the consequences of war played out in the lives of ordinary people. Instead, it's personal the way Kill Bill is personal. Some stupid nazi bastard messed with the wrong Jewish girl and now she's going to make the entire regime pay. It's a premise that flirts with being offensive for seeming to make light of a conflict in which 25 million people died. But it's also genuinely cathartic and in that sense, it redeems itself quite nicely.
There's a full complement of typical Tarantino larger than life characters including Aldo Raines (Brad Pitt) and "Jew Hunter" Hans Landa played with the exquisite calculation by Christoph Waltz. But the real star here is Tarantino's ability to employ dog-eared war film tropes in a way that makes us invest completely in the world he's created and forget about the fact that his ending never actually happened.
7. Dunkirk
Christopher Nolan fans tend to be like Picasso fans. If it's got the master's signature on it, it must be a masterpiece. But just like Picasso created literally tons of garbage during the second half of his career, so too Nolan's efforts since Batman Begins have been uneven, to say the least. To his credit, he rights the ship with Dunkirk. And that's mostly because his penchant for not including anyone in a shot that he didn't cast personally actually works well here.
Nolan seems to have finally figured out that movies are a visual medium and he thankfully turns the bulk of the storytelling duties over to cinematographer Hoyte Van Hoytema. The result is a film that strips away politics and myth (as well as the mind-numbing exposition of Nolan's recent work) and paints a simple picture of people swept up in events they have no control over.
8. Zero Dark Thirty
Delivering justice to Osama bin Laden was a process that took a decade, involved thousands of individuals and billions of dollars. Somehow director Kathryn Bigelow is able to distill that process to a two-hour drama revolving around a mysterious CIA analyst named Maya who is allegedly based on a real person and who refuses to accept defeat. It is her tenacity that ultimately leads to the courier who then leads to bin Laden.
The film opens with the actual voice of flight attendant Betty Ong relaying to her corporate headquarters that her plane is being hijacked. It sets the stage and establishes the stakes and what follows is one of the greatest war movies ever made even though the war here is seen from the unique perspective of those who never actually pick up a gun or pilot an airplane. It's taut and suspenseful with well fleshed out characters and it provides a very real sense of the pressure that was on the various governmental players to produce results. "I want targets," says snarling, frustrated CIA honcho Mark Strong in one of the movie's most powerful scenes. "Do your fucking jobs! Bring me people to kill!" And so they did.
9. American Sniper
Clint Eastwood seems like the perfect choice to direct this film. Chris Kyle, the American sniper of the title, in many ways harkens back to Eastwood's early, iconic figures like the Man with No Name from High Plains Drifter. Kyle himself was a kind of a high plains drifter. With 160 confirmed kills, he was a shadowy figure whose job was to slip into town and create dead bodies. Yet like the Man with No Name Kyle was a necessary evil and there were plenty of soldiers who were happy he had their back.
But American Sniper is not just about being able to pick someone off from a mile away. It's about what happens when there's no one left to pick off. Because, as with many Iraq veterans, the real battle for Kyle began when he returned home. To that end, Eastwood does an excellent job painting a portrait of a man who struggled with normalcy in ways he never did when the right thing to do was clearly delineated by the crosshairs.
10. The Great Escape
We end this list of top 10 war films with a World War II classic starring Steve McQueen and Richard Attenborough. McQueen plays American Captain Virgil Hilts while Attenborough plays British officer Roger Bartlett. Both are being held in a German POW camp and both are equally determined to free themselves from captivity and rejoin the fight. The movie is based loosely on a true story involving the escape of Allied prisoners in Poland but that's about as far as reality intrudes. This is old fashion war movie making where the good guys outwit the bad guys and the star is the good-est guy of all.
There are no heavy, deep and real examinations of the human spirit here. The Great Escape and others like it are not movies like Fury that attempt to cut through the romantic sepia-toned fog that often hangs over depictions of WWII. The primary attraction is the tightly woven narrative and the quality of the performances. This is also the movie that made a star out of Steve McQueen and his character's iconic motorcycle escape was no doubt the inspiration for a thousand Tom Cruise movie scenes.