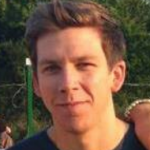 Support us! GearHungry may earn a small commission from affiliate links in this article.
Learn more
Best VR Experience
Virtual reality has been nothing but a fantasy and a good storytelling subject until recently. Luckily, the concept got from prose to real life bringing waves of delight among users. Nowadays, virtual reality is getting plenty of hype and trust me, there is nothing more exciting than watching a video or playing a game with the gaming headset on. But which system to buy and how to use it? Here are 15 tips to run the best VR experience ever!
1. Get a Quality Headset
You'll never run the best VR experience unless you get a quality headset. There are plenty out there, from all-budget solutions for casual users to high-end systems for passionate gamers.
Your choices primarily reduce to either a mobile or tethered system.
The former is cheaper, but they'll never give you the shivers of an immersive VR experience. If you want to become a character in your favorite game or walk along the paths of the place you're visiting in virtual reality, you'll need a tethered device.
Forget about the Samsung Gear VR and go for an Oculus Rift, HTC Vive Pro or a Sony PlayStation VR to live the ultimate virtual reality experience.
2. Pick the Right Headset
We already established the difference between an entry and a high-end headset. You know you need a tethering one and know which are your best bets. But depending on your purpose, picking one over another can make or break the deal.
So, which system to choose and when?
Oculus Rift is backed up by a creative community of developers and is financed by Facebook; the system comes with a dedicated store, but the passionate gamer could find the games, well, too mild.
Promoting social experiences, the Oculus Rift is best for the VR novice and anyone interested more in non-gaming VR activities.
If you're a passionate gamer in love with your PlayStation 4, go for a PlayStation VR. Not only the two systems are perfectly compatible, but this is also the most affordable high-end VR model. However, remember this system has few non-game VR apps and is incompatible with other gaming consoles.
Or perhaps you are looking for the best of both worlds. In this case, the HTC Vive or Vive Pro is your best option. Despite its heftier price, this system comes with all needed to engage in exciting gaming or become a character in your favorite VR movie.
This headset is compatible with a wide range of accessories, giving you the possibility to move around within your virtual space, control the movement with your head and eyes, and enjoy a mix of gaming and non-gaming VR.
3. Get a VR-ready PC
While the Sony PlayStation VR only requires a PlayStation 4, the best VR devices, like the Oculus Rift and the HTC Vive need a VR-ready PC with lots of processing power. Unless you're a video editor or a big-budget gamer, you might have to account for this extra expense – but the immersive experience you'll get is totally worth it.
Now, if you're trying to run the best VR experience on a low budget, know that, if you learn how to build the PC gaming set up, a regular PC might still be able to run some VR videos and games, compromising though on the VR's quality.
Alternatively, you could opt for a standalone Oculus Go, which still provides a tremendous virtual reality experience despite its scarcer performance.
4. It's All in the Accessories
Virtual reality will never get immersive unless you dive into the virtual world with the right accessories. A static VR experience like watching 360° videos could seem exciting at first, but it will quickly get you bored. On the contrary, accessories and controllers give you the hype you've long wanted.
With the tethered headsets focusing more on video games than movies, it's easy to understand most come with dedicated controllers and wands.
The Oculus Rift, for example, comes with an Xbox One controller, while the Sony PlayStation VR uses the PlayStation 4's controllers to enhance your experience.
But what will make your gaming experience with tethered headsets like no other is the motion controllers which let you dive right into the virtual reality, move around it, and play realistic virtual games like tennis or ping-pong with an imaginary adversary or with your friends?
All three leading systems use either motion-tracking wands or specially designed controllers which let you move in the virtual reality as you would in the natural world; they all have similar capabilities and choosing the best largely comes down to feel.
5. Prepare Your Room
The biggest perk of an immersive VR experience is moving around naturally in the virtual world. Thing is you'll need space to do this, or you could sweep away everything in your path. Since the tethering systems connect to a PC or PlayStation, your biggest problem is getting rid of the cables which put a tripping hazard.
The same goes for the furniture, your kid and your cat. Remember you won't be able to see any of these, so the clearer your VR space, the better.
The best thing to do is to install your computer near a clear patch of floor, considering you'll need a space of about 15×15 feet to get the most out of your VR experience.
Once you've cleared your space, get on with installing your VR 360 cameras or LEDs in strategic positions; these devices track a set of markers on your headset telling you how far you can move within your virtual space. It is, therefore, essential to pay attention to how and where you install your positional tracking, to make sure it's effective.
6. Get an Anti-Fatigue Mat
Many games and virtual reality activities will require you to stand for extended periods of time. That's why an anti-fatigue mat designed for standing desks will enhance your experience by making you feel comfortable.
A standing desk mat not only encourages small postural changes but also provides a surface softer than the floor which reduces fatigue and lowers back pain.
Furthermore, this accessory can also cushion accidental falls or the sudden movements that may happen while playing in virtual reality thanks to its shock-absorbing properties.
Two important features to check when picking the right VR gaming mat is the product's durability and stability. Also, get a mat that is easy to clean.
7. Sit in a Swivel Chair
There are many moments when a chair comes in handy when engaged in VR. For instance, you might watch a movie or play a static game. Sitting is undoubtedly more comfortable than standing, but the chair you pick can make or break your virtual reality experience.
According to the VR system manufacturers, wheeled office chairs or gaming chairs can work, but the only chairs able to enhance your experience are the swivel chairs.
These chairs give you 360° freedom of movement and won't restrict your seated experience in any way.
8. Start Slowly
If you've never experienced virtual reality before, know it can induce motion sickness. So, if you're sensitive, a good rule of thumb is to start with less challenging games or videos and work your way up to getting used to this medium.
Third-person games with limited camera movements are perhaps the best way to introduce yourself to the virtual reality. Once you get used to it, switch to faster-moving games and videos with lots of acceleration and deceleration to see how it feels.
If you're motion sickness sensitive, it's also a great idea to avoid using an analog motion controller to move your field of view. In this case, pick a virtual reality system that allows you to move the field of view with the natural eye and head movements.
9. Pick Your Apps
Different VR systems come with various apps, but it's still surprising how many users believe they can run any VR app on any VR system. Sadly, this won't be possible. So, before deciding which VR system is the best for you, determine what apps you want to run on the system.
Oculus, for instance, is developing games available for their Rift and Go systems, but these games are unlikely to be compatible with the Sony PlayStation VR, or any other system as a matter of fact.
While some VR apps may work on all hardware, it is a great idea to check first to avoid disappointment.
10. Make Sure You Turn Your Headset Off
Some VR systems detect when you take them off and automatically go into sleep mode, activating themselves again when you put them back on. The sleep mode of a VR headset is similar to a laptop's sleep mode, which means it slowly drains the battery.
To avoid returning to a drained system that won't go, make sure to turn off the device each time you're not wearing it.
You can typically turn off a VR headset by pressing the power button while you're wearing the device, then select Power Off option from the menu.
11. Use VR Offline
Most VR games and movies require a reliable internet connection. But there is a trick to escape from reality even when connecting to a network is impossible. Perhaps you won't be able to play games but to watch movies, it's enough just to download or sideload them.
Popular movie platforms like Netflix allows members to load and watch offline movies, and this could be a great way to start.
12. Pick Your Phone Wisely
If you're not yet ready to break the bank with a high-end headset and plan to run the best VR experience on your phone, you should pick your device wisely.
Virtually any smartphone on today's market can be used with a mobile VR headset. Thing is the headset will place the phone's screen at inches from your eyes and trust me, you'll be able to see every pixel unless you're looking at a high-definition display.
This means you might have to ditch your praised iPhone and invest in a reliable Android device with a QHD or 4K display.
Also, check the headset's compatibility with the smartphone you own or plan to buy.
Samsung Gear VR is only compatible with a range of smartphones produced by the same brand. Google Cardboard headsets are more versatile and can even accommodate iPhone, but their VR quality is lower.
13. Be Flexible With Your Content Sources
Most VR headsets come with dedicated content apps. Oculus has a dedicated store which also offers access to Netflix and other movie platforms. Samsung and Google Cardboard headsets also have their specialized stores.
But great VR content can be found in a variety of alternative sources.
For instance, you could source great 360° and VR videos from YouTube. FullDive VR is another dedicated content app that won't disappoint if you use an entry mobile headset.
14. Keep Your Glasses On
If you're wearing glasses, don't take them off to play VR. All mid-range and high-end headsets are built with enough space to allow the visually impaired to wear their glasses so you can clearly see the movie or game they play.
To run the best VR experience with your glasses on, it's a great idea to adjust the headset when you wear your glasses and make sure you get plenty of space between the headset lens and them.
Also, make sure your glasses are clean and fitted to ensure a pleasant and comfortable experience.
15. Use VR for Non-VR Games
As a passionate gamer, you probably have an entire collection of non-VR games you'd like to play. But did you know you can enhance them and run the best VR experience by bringing them to the virtual world?
Some VR apps allow playing non-VR games on giant screens located in virtual living rooms. Say goodbye to staring at a tiny gaming monitor and hello to playing in a home theatre setting.
Perhaps you're not a virtual reality pro just yet, but these tips to run the best VR experience can definitely boost up your game. So, what are you waiting for? Pick your favorite VR system, choose an app, and go ahead and get crazy playing the VR like no other!