Best Virtual Reality Headsets For Expert Gamers In 2021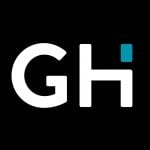 This product guide was written by GearHungry Staff
Last Updated
February 17, 2020
GearHungry Staff
GearHungry Staff posts are a compilation of work by various members of our editorial team. We update old articles regularly to provide you the most current information. You can learn more about our staff
here
.
GearHungry may earn a small commission from affiliate links in this article.
Learn more
Augmented & virtual reality headsets are no longer something reserved solely for science fiction, and in just a few short years, they have become a household standard for many all across the country. We've already given you the lowdown on the best VR headsets you can find, but if you're someone who prefers to beat bosses, level up, and conquer worlds that most of us could never dream of seeing, the best virtual reality headsets for expert gamers is something that will interest you.
If you've spent your whole life using consoles, then these VR headsets are the next logical step for you to fully immerse yourself in worlds and situations that you could never have imagined just 10 years ago. From vivid and dynamic graphics to supreme comfort and a vast library of games for you to enjoy, even when you should be cleaning the house or finishing that big project, we've got plenty of options for expert gamers regardless of preference or budget.
The Best Virtual Reality Headset For Expert Gamers
HTC Vive Pro Starter Edition Virtual Reality Headset For Expert Gamers




Our best choice for the best virtual reality headsets for expert gamers is the HTC Vive Pro Starter Edition, which if you know anything about VR headsets is something you're more than familiar with.  You get the full VR package, including the headset, 2 SteamVR Base Stations, and 2 Vive controllers. The dual-AMOLED graphics display a stunning 2880 x 1600 resolution, delivering unparalleled graphics perfect for the 21st century, and wouldn't look out of place in the 22nd century, either.
The headset also delivers high-res certified audio for a fantastic immersive experience, and with lightweight construction, it's engineered for long-play, as there will be no neck or eye strain from prolonged use. It takes a while to set up, but if you're already familiar with VR headsets, and HTC ones, in particular, this shouldn't be too much of an issue, and once you dive into your first games when you're finished, the task will feel more than worth it.
Key Features:
Complete premium VR package
Steam VR Tracking V1.0
Dual AMOLED displays
Hi-Res certified Audio
Engineered for long-play
6 month Viveport Infinity subscription
Specification:
Brand

HTC

Model

B07NQ9GXRC

Weight

13.7 pounds
Excellent build quality
Little screendooring
Comfortable for long periods
Avegant Glyph AG101 Virtual Reality Headset For Expert Gamers




If you're looking for the best virtual reality headset that also provides the best value possible, look no further than the Avegant Glyph AG101 VR Video Headsets, which boasts retinal image technology to provide the most advanced viewing experience when it comes to wearable displays.
It's also ideal for both near and farsighted users, and you can adjust the diopter to suit your eyesight so you don't need to wear your gaming glasses while using it. The built-in HDMI display screen is also compatible with a variety of devices, including smart TVs, smartphones, and your PS4.
The device is lightweight, so you can wear it for hours without feeling the strain, and it also doubles as a pair of wireless headphones, which is something we've never seen in a VR headset before. Even if it seems like a novelty at first, you'll be astounded at the quality it produces.
The only real issue we can identify is the lack of brightness adjustment, so if you're playing any horror games, you'll need to be extra cautious when creeping through dilapidated haunted houses, but shouldn't that just make it all the more fun?
Key Features:
Retinal Image Technology
+1 to -7 diopter adjustment range
Built-in HDMI display screen
Lightweight
4 hours working time
Versatile functions
Specification:
Brand

Avegant

Model

AG101R

Weight

3.35 pounds
Sturdy design
Good quality images
No screen door effect
No built-in brightness adjustment
HTC Vive Pro Virtual Reality Headset For Expert Gamers

The HTC Vive Pro Virtual Reality System is the optimal choice for anyone looking to upgrade their current setup and get their hands on the very best VR headset the world has to offer. It offers much the same as its predecessor, but there are plenty of upgrades to enjoy including version 2.0 Steam Tracking for a more comfortable and seamless experience. 
The high resolution display clocks in at 2880 x 1600 pixels to provide superb fidelity that you'd expect from a high-range VR kit, and controllers, bases stations, and the headset included, you get the full package, even if you've got to pay a pretty penny or two to make this a reality, and not a virtual one, either.
You will also enjoy the spatial audio with noise cancellation for peak immersion, while the Vive tracker ecosystem adds real-life objects to your gaming experience to bridge the gap between real life and fantasy.
The wire will occasionally get in the way, which can break the immersion a little, but with enough practice, you'll soon find a way around this so you can enjoy your headset sitting, standing, or enjoying an open space for whatever your gaming demands. For more quality products for gamers, check out our guide to the best gaming monitors.
Key Features:
Steam VR 2.0 Tracking
High-resolution display
Spatial audio with noise cancellation
Multi-user and extended use
Vive tracker ecosystem
6 months free Viveport Infinity
Specification:
Brand

HTC

Model

B07B9WPR7G

Weight

3.82 pounds
Even weight distribution
Lots of games
Easily adjustable
Wire sometimes gets in the way and ruins immersion
Oculus Quest All-in-One VR Gaming Headset

Arguably the product that started it all, the Oculus Quest All-in-One VR Gaming Headset is a fantastic choice for the entry-level VR gamer who still wants the certified quality they find with their console games.
It includes touch controllers for versatile gaming options, while the insight tracking reflects your movements with no need for external devices. The beyond-room scale feature also allows you to use your Oculus wherever you are, just as long as you don't get too overzealous around your grandmother's finest china. It's easy to set up, and with multiple hard drive sizes available, you can find the option to suit your needs.
To make matters easier, the free Oculus App allows you to sync them seamlessly, and if you're unsure which game to start with, you'll get all three chapters of Vader Immortal free with your purchase (but only until the end of January, so get them quickly).
There is no computer required, but this may work against it, as you may find the graphics a little cartoonish compared to other options. For some, though, this is all part of the charm.
Key Features:
Insight tracking
Touch controllers
Beyond room-scale
Straightforward setup
Multiple hard drive sizes
Free companion Oculus App
Specification:
Brand

Oculus

Model

B07HNW68ZC

Weight

4.57 pounds
Free game included
Entry-level device
No computer required
Graphics are a little cartoonish
HTC Vive Pro Virtual Reality Headset Only



If your budget doesn't allow you to buy the starter kit but you still desperately want to experience an HTC device, the HTC Vive Pro Virtual Reality Headset Only is a superb alternative and still offers enhanced graphics and immersive experience you won't find with any other VR headsets.
You can use it in any position, and the headset comes with enhanced ergonomics to ensure a comfortable and satisfying experience. To sweeten the deal, you'll also get 6 month's worth of the Viveport Infinity subscription, which allows you to check out over 700 games to see what takes your fancy.
Depending on your device, though, you may encounter some compatibility issues, so it's worth checking out if it connects with your device before purchasing. If you get the all-clear, though, you're setting yourself up for hours of fun that you may never get back, but we know it will all be worth it. You may also like some of the best gaming headsets from our list, so be sure to check them out.
Key Features:
Enhanced graphics
360-degree controller
Immersive audio
Use seated, standing, or in a large space
6-month Viveport Infinity subscription
Enhanced ergonomics
Specification:
Brand

HTC

Model

B07B5DN22F

Weight

1.77 pounds
An excellent alternative to the Starter Edition
Broad adjustability
Lots of games
Some compatibility issues
EACHINE EV800D FPV Goggles Diversity Video Headset

It may not look as sleek and streamlined as the other options we've selected so far, but that shouldn't put you off the EACHINE EV800D FPV Goggles Diversity Video Headset. This is another example of fantastic value for those on a budget, and with a built-in DVR recorder and a lightweight feel, it may surprise you with how good it really is.
And while it looks bulky on the pictures, it has an intuitive separable design that allows you to use it as a small monitor for when you're all VR'd out. There's also a built-in and super-sensitive 5.8GHz 40 channel receiver model, and the rechargeable battery gives you two hours working time, which may not be as long as others, but it's good enough for the price you're paying. There are dual antennas for the best reception you can hope for, and the navigation buttons make it easy to use, even for beginners. However, you can't wear the headset with glasses, and there's no diopter to adjust for farsighted users.
Key Features:
Built-in super HD DVR recorder
Separable design
No screen edge blur
2 hours working time on a full charge
Lightweight
5-inch screen
Specification:
Brand

EACHINE

Model

EachinedirectUS647

Weight

1.9 pounds
Dual antenna
Navigation buttons
Easy to use
Pimax 5K XR OLED Virtual Reality Headset

If you want to spend premium prices but aren't convinced by the HTC Vive, the Pimax 5K XR OLED Virtual Reality Headset is a great alternative that still gives you a fantastic system, despite the upfront cost. The total resolution is a stunning 5120 x 1440 that will make you wish you could see that clearly in everything you do.
It delivers an immersive experience, which you'd expect from a VR headset, regardless of price, but where the Pimax really shines is the 200-degree field of vision, which is nearly twice as much as standard VR headsets and gives you the peripherals you need to spot oncoming enemies before it's too late.
The ergonomic design ensures comfort and long-session-ability, and it's also compatible with a range of devices and operating systems. It provides one of the most authentic true to life VR experiences around, including perfect tracking and excellent contrast. We just wish it was a little easier to set up because we can't wait to get started. For more quality products for gamers, check out our selection of the best racing wheels.
Key Features:
High resolution
Immersive
Super-wide 200-degree field of vision
Wide compatibility
Ergonomic design
True to life VR experience
Specification:
Brand

Pimax

Model

5KXR

Weight

5.95 pounds
Excellent contrast
Super visuals
Perfect tracking
VeeR Falcon VR Headset with Controller

Designed and developed with comfort in mind, the VeeR Falcon VR Headset with Controller is an excellent option for those who struggle to deal with standard VR headsets while still providing an immersive experience.
The ergonomic design includes a leather made breathing face mask to ease pressure and abrasions on your face and also reduce sweat for when you try one more level of the latest horror game, while the eye-protective design prevents eyestrain and headaches. Besides comfort, you'll also find it to be very user-friendly, with automatic updates and noise cancellation to guarantee you enjoy your games in peace.
There's a controller included, and it offers broad compatibility with a range of smartphone devices and through this, you'll get unlimited rich VR content so you never get bored with it. The plastic, however, feels a little cheap, so make sure not to drop it from too high of a height, otherwise, there might be some tears around the household. You will find more great products like this by checking out our selection of the best gaming routers.
Key Features:
Controller included
Automatic updates
Built-in Hi-Fi active noise canceling
Broad smartphone compatibility
Bi-focal and IPD adjustment
Fully immersive experience
Specification:
Brand

VeeR

Model

B07G37CLJ5

Weight

1.55 pounds
Unlimited rich VR content
Eye-protected lenses
Ergonomic design
The plastic feels a little cheap

The Atlasonix VR Headset is a cheap and cheerful choice for Android users hoping to find out if VR headsets are the right move for them. With it, you get an improved visual experience, along with exclusive content to enjoy many hours of games that could end with you never leaving the sofa again, but at least you'll be happy.
It's perfect for extended wear, and provides a breathable face mask and eyesight protection system to prevent overexposure, although we wouldn't advise anyone to wear a VR headset for too long, you don't want to end up being sucked into the Matrix, after all.
It's also customizable, and you can adjust the viewing angle to suit your needs, whether you're watching a movie or testing out the great new games on offer, and because it's so easy to use, you'll glide through the learning curve quickly. We mentioned it's a dream for Android users, but anyone with an iPhone should steer clear, as there are some functionality issues that are more hassle than it's worth. If you are also interested in some of the best Nintendo Switch video games, be sure to check out our selection of the best ones on the market.
Key Features:
Bonus remote control for Android smartphones
Improved visual experience
Comfortable extended wear design
Adjustable FD and OD
Exclusive VR content
Breathable foam face headwear
Specification:
Brand

Atlasonix

Model

B07WRYK1BD

Weight

10.6 ounces
Affordable
Eyesight protection system
Easy to use
Not fully functional with Apple devices




Our final virtual reality headset for you today is the DESTEK V5 VR Headset which is another low-cost option expert gamers still on the fence about whether VR is for them. With it, you can enjoy eye-protection to eliminate strain and ensure longer gaming sessions, while the comfortable and lightweight construction further adds to this, as does the breathable face mask fabric.
Included is a Bluetooth remote controller for easy navigation and control, and the wired earphone support makes it easy to connect your headphones and transport yourself to another world without distractions.
It's adjustable and also provides enough space for you to wear your glasses while using it, which is good news for those who feel neglected by other brands. However, the nose piece could do with some improvement, and some may find it too tight, which won't just ruin your immersion but could affect your whole experience altogether. For more amazing gaming products, check out our reviews of the best capture cards.
Key Features:
Eye protected HD lenses
Comfortable and lightweight
Bluetooth remote controller
Breathable fabric
Broad compatibility
Adjustable head strap
Specification:
Brand

DESTEK

Model

B07WFHN4WS

Weight

12.8 ounces
Allows you to wear glasses while using it
Removable face mask
Wired earphone support
Nose area could do with some improvement
Virtual Reality Headset for Expert Gamers Buying Guide
Features To Look For In Virtual Reality Headsets for Expert Gamers
Before deciding which of the best virtual reality headsets for expert gamers is the perfect one to add to your setup, check out these key features to look for and think about.
Resolution - High resolution is a hallmark of VR gaming and if you want the most immersive experience possible, you need a fantastic resolution to feel you are truly there. Not all VR headsets boast such superb resolution, though, especially all-in-one options with the screen built into the headset. If you're using your phone, the resolution is not as important, but for other types of headsets, 4K or even 5K is available.
Comfort - You don't want to wear a headset that's uncomfortable as this could ruin your experience and reduce usage time. A VR headset should sit comfortably on your head, while a padded face mask will add an extra level of protection and prevent rubbing and abrasions. One useful feature to look for is adjustability, as this allows everyone in the family to use the headset regardless of age.
Compatibility - Most devices offer broad compatibility nowadays but it's still an important thing to consider. You want to purchase a headset compatible with the device you will use it, whether it's your smart TV, game console, or smartphone. All-in-one systems do not demand such compatibility, but it's still something you should think about.
Setup - If you've never used a VR headset before, then you may struggle with the setup, and a frustrating setup is an easy way to resent your new product before you've even used it for the first time. Most VR headsets off simple and straightforward instructions and there are always YouTuber videos you can check out if you get stuck.
Size and Weight - Size and weight is another factor to consider, especially if you want to get stuck into long gaming sessions, as the device can't be too heavy that it causes neck strain. Likewise, a headset that's too large will make it difficult to store and carry around with you.
Remote Control - A remote control makes it easier to navigate between menus and can make the whole experience much more manageable and seamless. They are not essential, but they are worth thinking about if you don't want to fiddle with controls on the top or sides of the headset.
Games Library - The whole point of buying a VR headset for gamers is for the games library. HTC and Oculus have the largest games libraries around, and with Viveport subscriptions, you can check out as many as possible. That being said, other devices allow you to play these games, too. It's all about what you want to spend and the type of games you are looking for.

Types of  Virtual Reality Headsets
Tethered - These are the most immersive around and come with controls that match your movement and can also include real-life objects in your environment. You need to connect them to a PC via HDMI or USB cables, which makes them less portable than other options.
Standalone - Also known as All-in-one VR headsets, they are the most convenient and all you need to do is make sure the unit is charged. From here, you can browse, watch, and play your favorite games wherever you are, as they do not require a PC or smartphone connection.
Smartphone  - As the name suggests, these headsets work with your smartphone. All you need to do is fit your smartphone into the port and fire up your VR experience. Recently released smartphones are the most powerful and have the best variety of games, and they also offer the best resolution.
Sources:
Sign Up Now
GET THE VERY BEST OF GEARHUNGRY STRAIGHT TO YOUR INBOX