Best Virtual Reality Headsets For Expert Gamers In 2021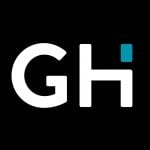 This product guide was written by GearHungry Staff
Published
February 17, 2020
GearHungry Staff
GearHungry Staff posts are a compilation of work by various members of our editorial team. We update old articles regularly to provide you the most current information. You can learn more about our staff
here
.
GearHungry may earn a small commission from affiliate links in this article.
Learn more
Augmented & virtual reality headsets are no longer something reserved solely for science fiction, and in just a few short years, they have become a household standard for many all across the country. We've already given you the lowdown on the best VR headsets you can find, but if you're someone who prefers to beat bosses, level up, and conquer worlds that most of us could never dream of seeing, the best virtual reality headsets for expert gamers is something that will interest you.
If you've spent your whole life using consoles, then these VR headsets are the next logical step for you to fully immerse yourself in worlds and situations that you could never have imagined just 10 years ago. From vivid and dynamic graphics to supreme comfort and a vast library of games for you to enjoy, even when you should be cleaning the house or finishing that big project, we've got plenty of options for expert gamers regardless of preference or budget.
The Best Virtual Reality Headset For Expert Gamers
Virtual Reality Headset for Expert Gamers Buying Guide
Features To Look For In Virtual Reality Headsets for Expert Gamers
Before deciding which of the best virtual reality headsets for expert gamers is the perfect one to add to your setup, check out these key features to look for and think about.
Resolution - High resolution is a hallmark of VR gaming and if you want the most immersive experience possible, you need a fantastic resolution to feel you are truly there. Not all VR headsets boast such superb resolution, though, especially all-in-one options with the screen built into the headset. If you're using your phone, the resolution is not as important, but for other types of headsets, 4K or even 5K is available.
Comfort - You don't want to wear a headset that's uncomfortable as this could ruin your experience and reduce usage time. A VR headset should sit comfortably on your head, while a padded face mask will add an extra level of protection and prevent rubbing and abrasions. One useful feature to look for is adjustability, as this allows everyone in the family to use the headset regardless of age.
Compatibility - Most devices offer broad compatibility nowadays but it's still an important thing to consider. You want to purchase a headset compatible with the device you will use it, whether it's your smart TV, game console, or smartphone. All-in-one systems do not demand such compatibility, but it's still something you should think about.
Setup - If you've never used a VR headset before, then you may struggle with the setup, and a frustrating setup is an easy way to resent your new product before you've even used it for the first time. Most VR headsets off simple and straightforward instructions and there are always YouTuber videos you can check out if you get stuck.
Size and Weight - Size and weight is another factor to consider, especially if you want to get stuck into long gaming sessions, as the device can't be too heavy that it causes neck strain. Likewise, a headset that's too large will make it difficult to store and carry around with you.
Remote Control - A remote control makes it easier to navigate between menus and can make the whole experience much more manageable and seamless. They are not essential, but they are worth thinking about if you don't want to fiddle with controls on the top or sides of the headset.
Games Library - The whole point of buying a VR headset for gamers is for the games library. HTC and Oculus have the largest games libraries around, and with Viveport subscriptions, you can check out as many as possible. That being said, other devices allow you to play these games, too. It's all about what you want to spend and the type of games you are looking for.

Types of  Virtual Reality Headsets
Tethered - These are the most immersive around and come with controls that match your movement and can also include real-life objects in your environment. You need to connect them to a PC via HDMI or USB cables, which makes them less portable than other options.
Standalone - Also known as All-in-one VR headsets, they are the most convenient and all you need to do is make sure the unit is charged. From here, you can browse, watch, and play your favorite games wherever you are, as they do not require a PC or smartphone connection.
Smartphone  - As the name suggests, these headsets work with your smartphone. All you need to do is fit your smartphone into the port and fire up your VR experience. Recently released smartphones are the most powerful and have the best variety of games, and they also offer the best resolution.
Sources:
Sign Up Now
GET THE VERY BEST OF GEARHUNGRY STRAIGHT TO YOUR INBOX