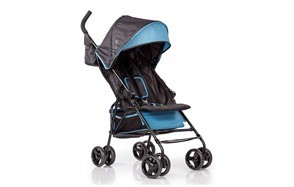 Summer 3Dmini Convenience Stroller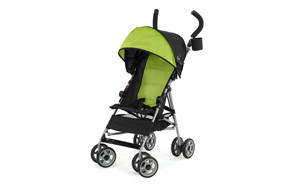 Kolcraft Cloud Lightweight Umbrella Stroller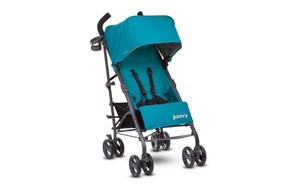 JOOVY New Groove Ultralight Umbrella Stroller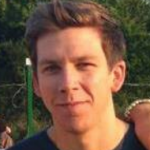 If you are expecting a bundle of joy or want to upgrade your baby's current wheels into something that will make all the other babies on the block jealous, the best umbrella strollers are the way forward. As with many things you remember from your childhood, these are a vast improvement on anything your parents used to cart you around town, providing comfort, suspension, and overall luxury the likes of which you could never imagine a baby would need. Just like the best baby monitors and even toys, you want to make sure that your child has the very best, and an umbrella stroller will keep them cool and stylish wherever you go.
The Best Umbrella Stroller
Umbrella Stroller Buying Guide & FAQ
Features To Look For In Umbrella Strollers
Before deciding which is the best umbrella stroller for your child, check out these key features to consider and discover what makes the luxury product that your child will adore, even if they spend most of their time they're sleeping.
Quality  - As you will use your umbrella stroller outside regularly, you want to find one that delivers excellent quality. The first thing you should consider is the durability of the frame. While umbrella strollers are lightweight, they are also durable, but only if you use them for a child within the designated weight limit, which can range from 40 to 55 pounds.
It's also worth considering the material. Wear and tear are bound to happen, and there are also likely to be spills from juice or food. A material that is tough and resistant to scratches, tears, and abrasions will ensure you get your money's worth. It should also be easy to clean and have wheels capable of rolling easily over a variety of surfaces.
The locking features are also something to look out for, as these will keep the stroller secure when folded. Broken locks can cause damage, including a bent frame, which could hinder the durability and effectiveness of the stroller.
Weight - As strollers are constructed using aluminum, they are lightweight, which makes them easy to handle and also highly portable. Strollers with higher weight limits may be slightly heavier, but this will still be easy enough for a single person to carry and operate if needed.
Weight could also impact how easy they are to take with you on vacation, especially for plane journeys, and anything that's too heavy could add extra costs to your overall baggage.
Sun Shade  - The sun shade is what separates umbrella strollers from standard strollers. They protect your child from the sun and give them a comfortable space to sit in, whether they are enjoying their surroundings or taking a snooze after a long day.
Large canopies are, typically, better for your child as they provide the most coverage, but anything that is too large could be a little cumbersome to fold back. You can also look for options that include peek-a-boo windows so you can check on your child while on the move.
Some options will also offer removable sun shades, which can be useful if you don't want to purchase two strollers for different times of the year.
Seat Recline - What life babies have, hey? They get carted around, fed on demand, they don't even have to pay rent. What's more, their personal carriages come complete with seat recline to add extra comfort to their adventures.
A seat recline will be ideal for when children take a nap while you take a stroll around the park or along the beachfront. It prevents the sore neck that happens to everybody when on a flight and means they won't wake up grumpy.
There are, however, levels to this recline, and the number of recline options will depend on the stroller. Some options bring a single recline level, whereas others offer 4-stages, and there are even options that will lie near-flat for optimal comfort. You can choose which is most beneficial for your child depending on their age and how much neck and head support they need.
Safety Features - Safety is a huge part of finding the perfect stroller, you want to feel confident that your child won't suffer injuries when on the move, so look for a secure harness, either 3-point or 5-point, to keep them secure. Wheel brakes will make it easier to navigate down slopes and will also keep the stroller from rolling away when you stop for a chat with your best friends while out and about.
Versatility - A versatile stroller means that you can use it at any time of the year, which is great news for your bank account. Removable sun shades are a great way to achieve this, as is a sunshade that is waterproof to protect from the rain.
Furthermore, strollers with an array of additional features, including comfortable handles, cup holders, and under-carriage storage and pockets are beneficial for both you and your child. They take the hassle out of carrying additional bags with you when going out, and as everything is within easy reach, you won't need to fiddle and fumble through the baskets.
JPMA Certification - JPMA stands for Juvenile Products Manufacturers Association, and its certification means that it is considered a-okay for your baby to use. This certification gives you peace of mind regarding safety and quality, and they will, obviously, be better than non-certified alternatives. If you're ever unsure over which umbrella stroller is the right one, go for the option with a JPMA certification.

Umbrella Stroller FAQ
Q: What is an umbrella stroller?
A: Umbrella strollers are lightweight strollers that come complete with a canopy attached to the top. This is used to protect your baby or toddler from the sun, making days-out in the sun and trips to hot countries more comfortable and reducing the risk of sunburn, overheating, or even sunstroke.
As a baby's skin is more sensitive to the sun, an umbrella stroller, combined with a sun hat and sunscreen, ensures your child is well protected from harmful UV rays. With some umbrella strollers, you can also remove the canopy so you can use the stroller all year-round.
Umbrella strollers are also useful as a standard stroller, they come complete with a range of accessories and features that are highly parent-friendly, including cup holders, locking wheels, and under-carriage storage pockets and baskets to carry diapers and food and drink.
Q: How old should a child be to start using an umbrella stroller?
A: Umbrella stroller manufacturers and brands recommended that your child should be at least 4 months old to use an umbrella stroller, and most parents will start using a stroller for babies between 4 to 6 months. This is because some strollers do not come with suspension or full recline, which could be uncomfortable and dangerous for your child.
Following this, you can continue to use an umbrella stroller for your child until they can walk, although it may still be useful to carry one with you when going out in case your child gets too exhausted. You can carry on using an umbrella stroller until your child reaches the maximum height and weight limit, which can be as much as 55  pounds maximum, and 43 inches (or 3 and a half feet) tall. However, this will vary depending on the brand and your child, so it is always worth checking beforehand.
Sources:
What Does the JPMA Certification Seal Really Mean? - Consumer Reports