Last updated:
02 Sep 2020
15 Best Travel Backpacks (Review) in 2021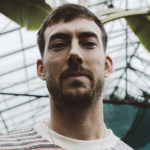 Your guide to this article today is by fashion expert Jacob Messer
Whether you're a seasoned traveler, a short weekender or simply thinking about heading out on the open road, picking the right travel backpack can make – or break – your trip. Simply put, pared-back traveling doesn't have to mean two pairs of underpants, a clean T and a toothbrush squashed into an old-school haversack. Neither does it mean wearing most of your clothes when trying to check in your hand luggage at the airport.  And gone are the days of towering rucksacks overstuffed with everything you don't need when all you're planning is a short trip away.
You can get a variety of lightweight backpacks to match your travel plans that are practical, comfortable, eat up all your gear…. oh, and are ruggedly good-looking to boot.  To help get your short break or dream trip underway, we've scoured the internet to bring you what we think are the best travel backpacks currently on the market.
The Best Travel Backpack
Travel Backpack Buying Guide & FAQs
How We Chose Our Selection of Travel Backpacks:
You may think a backpack is just a backpack but with the rigors of travel and the adventures you have planned, it's essential to select a bag that is totally up to the job. From short city breaks to full-on wilderness trails, we used the following criteria to determine which travel backpacks made our final list:
Overall quality of materials and features
Brand reputation
Firsthand accounts as well as online reviews
Price – when it comes to your backpack it's about the right features at a good price rather than praising the cheap and cheerful

Features to look for in Travel Backpacks:
You'll be wanting to consider the following before buying your new travel bag:
Size – look for a travel pack that is roomy enough to hold just a little bit more than the stuff you plan to pack and that you can carry comfortably on your travels.
Material – always go for a lightweight, quick-drying water and rip-resistant material that is tough enough for the wear and tear of the travels ahead.
Weight - you'll be carrying your travel backpack everywhere and possibly navigating some tough terrain so aim for lightweight without compromising on quality and durability.
Durability – lightweight but hardwearing materials are one of the most important things to look for in a travel backpack as it needs to be tough enough to last. Nylon fabric is the most durable.
Design – the design of the backpack depends on what you want it to do. For larger or more adventurous travel packs, the internal frame design needs to be lightweight and designed for weight distribution and comfort. In all travel backpacks look for quality and simplicity of use.
Color - this is mostly down to personal preference although how you use your new travel backpack could influence your selection. Darker colours are more durable when it comes to dirt and help you blend into the crowd while splashes of colour can speed up your time spent at the luggage reclaim.
Straps – essential to comfort and fit, straps can make or break a travel backpack. Look for adjustable straps and hip belts with padding in the right places, and ideally with mesh panels to help keep you cool. A stowaway harness and an additional carry-on strap are very useful additions when checking in your luggage.
Waterproofness – look for water-resistant material such as treated nylon that is quick drying and will protect your contents from the rain. It doesn't have to be 100% waterproof and many packs come with an additional tarp for dealing with heavier downpours.
Compartments – look for just enough compartments, pockets and sections to keep you organized without overcomplicating your travel pack. Three to five are ideal and one should be lockable. Look at easy access too, to take the stress out of check in and passport control.

Travel Backpack FAQs
Q: Why you need a Travel Backpack?
A: When your travel plans mean you need to be ready for anything, then solid suitcases simply won't cut it and a travel backpack is the only way to go. Unlike heavier luggage, travel and hiking backpacks can be extremely lightweight, meaning you can pack well and travel more easily. They are designed for comfort and for different types of travelling and terrain, giving you an adaptable bag that can take you from city to hills with ease. And with many carry-on size options available, a lightweight backpack can make short breaks and airport travel a breeze.
Q: How to choose a Travel Backpack?
A: The first question to ask is what you want the backpack for. Is it for getting around town and the odd weekend away, flying off on city breaks or taking you into the great outdoors? Or are you planning a once in a lifetime long haul trip or global adventure? While comfort, size, space and ease of carrying are key to all these, thinking about why you want the pack will ensure you get the right bag for the job.
For urban use and short travel, go for a lightweight, carry-on backpack with enough space for all your travel essentials, including padded compartments for your gadgets. For longer breaks, bump up the capacity and choose a breathable back support system and padded harness. And for that trip of a lifetime, look for technical extras to keep you and your belongings happily on the road. For all travel backpacks, durable, water-resistant material is a must and if possible, try it on before you buy.
Q: What size Travel Backpack should you get?
A: The size of your pack depends on the type of travelling or activity you want to do. If it's a daypack or rucksack for everyday or urban use, then a 20-30L pack size is more than adequate. Rather than liter volume in a day pack, look for dimensions if you want to fit in your laptop and gadgets. For extra flexibility, you could opt for a larger travel pack which a smaller detachable day pack. For short overnighters or weekend city breaks a 30-35L pack works well and is very carry-on friendly while for longer trips of say 3-5 days on the trail opt for a 40-50L hiking backpack. Long-haul or round-the-world travelers, you're looking at the large but lightweight category, so that's a minimum of 60L.
Q: How to pack a Travel Backpack?
A: Start from the bottom and work your way up! Pack your overnight or heaviest items at the bottom and then layer upwards, in the order of the items you need to access the most. Make the most of the extra pockets and compartment features to keep your wash gear away from your clothes and your gadgets, ID and cash safe and secure. Look at using packing cubes if your rucksack is a bit light on internal compartments. Finally, snacks, sunglasses, sunscreen all go in the top pocket and extra gear and water bottles can be attached to the outside.

Q: How to wash a Travel Backpack?
A: Most travel backpacks are made of robust and water-resistant material, so keeping your bag clean shouldn't be too much of a chore. Daily wipe downs can help minimize dirt build up, but if it's really dirty or smelly you can do a full wash. Not all packs are machine washable so check the label before you start. Remove the frame and turn the pack inside out before putting it in the machine; popping it into a pillow case can also prevent any damage. Use a small amount of gentle detergent and wash on a cold cycle. If you are cleaning on the go, immerse the pack in cold water and use a small toothbrush to scrub away stains and grime. Once washed, let your backpack dry naturally – upside down if possible – and you'll be ready to get on the road in no time.  Rucksack liners and covers are also handy additions to help keep your travel bag clean on the go.
Q: What size backpack can you bring on a plane?
A: Every airline sets its own maximum size for carry-on luggage, although as a guide most allow bags
22" long, 14" wide, and 9" deep to be carried on to the plane so make sure your bag is no larger than this. Also, just because a bag is advertised as carry-on sized, it doesn't necessarily mean it is for your flight so check the airline's website for their guidelines before you fly.
Sources:
How to Pack a Hiking Backpack, WikiHow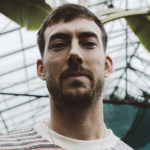 Our resident fashion and grooming expert, Jacob Jacob has made waves in the menswear scene with the emergence of Bound, an online store which he started in June 2018. Knowing the fashion industry from the bottom up, he is well versed in garment designing and produces some of the highest quality gear that bridges streetwear and contemporary menswear.
The best!
Gear, gadgets & stuff for men
Straight to your inbox