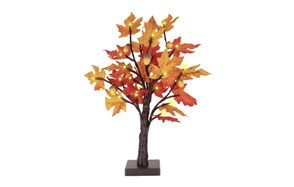 Twinkle Star Tabletop Lighted Maple Tree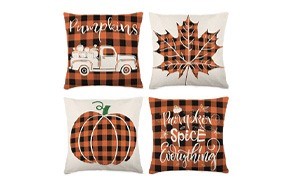 ZJHAI Fall Pillow Covers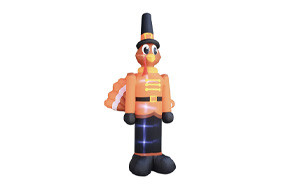 TURNMEON Inflatable Turkey With Pilgrims Hat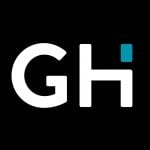 Thanksgiving is about more than cooking the perfect turkey or showing off your mighty electric knife; it's also a time for festivities and celebration with your nearest and dearest. There's no better way to celebrate everyone's favorite turkey day than with the best Thanksgiving decor to brighten up the home and put everyone in the perfect, hungry spirit.
It's not enough to just grab a maple leaf or spend hours waiting in line at Starbucks for your pumpkin spice latte, either. Thanksgiving decor comes in many forms for the entire family. So, it won't matter if you're looking for something modest and classy, or you want to go all out and announce to the neighborhood how darn thankful you are.
There's something for all tastes, households, and budgets, from table runners to candle holders to huge inflatable turkey pilgrims. We've selected -plenty of Thanksgiving decor ideas to give you the inspiration you need.
The Best Thanksgiving Decor