Best Thanksgiving Decor in 2021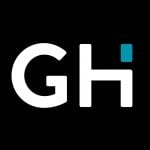 This product guide was written by GearHungry Staff
Published
October 26, 2020
Support us! GearHungry may earn a small commission from affiliate links in this article.
Learn more
Thanksgiving is about more than cooking the perfect turkey or showing off your mighty electric knife; it's also a time for festivities and celebration with your nearest and dearest. There's no better way to celebrate everyone's favorite turkey day than with the best Thanksgiving decor to brighten up the home and put everyone in the perfect, hungry spirit.
It's not enough to just grab a maple leaf or spend hours waiting in line at Starbucks for your pumpkin spice latte, either. Thanksgiving decor comes in many forms for the entire family. So, it won't matter if you're looking for something modest and classy, or you want to go all out and announce to the neighborhood how darn thankful you are.
There's something for all tastes, households, and budgets, from table runners to candle holders to huge inflatable turkey pilgrims. We've selected -plenty of Thanksgiving decor ideas to give you the inspiration you need.
The Best Thanksgiving Decor
Twinkle Star Tabletop Lighted Maple Tree

For something simple but effective and also versatile when considering the best Thanksgiving decor, the Twinkle Star Tabletop Lighted Maple Tree is a wonderful choice that can add a festive touch to your home and make it feel as if Thanksgiving is here to stay. It measures 18 inches high, perfect for your table or windowsill. The 24 warm LED lights help to set the fall mood successfully, giving you an excuse to cozy up on the sofa and watch the leaves turn from the comfort of your home.
It works on three AAA batteries, and the bendable branches allow you to customize it however you like to suit the space or put as much of the branches on show. The polyester and plastic construction is durable and easy to maintain, while the 6-hour timer means you can set it and forget it, making sure you wake up every morning to something festive.
Key Features:
18 inches high
24 warm LED lights
Operates on 3 AAA batteries
Bendable branches
Suitable for table or windowsill decor
6 hour timer
Polyester/plastic construction
Specification:
Brand

Twinkle Star

Weight

11.3 ounces
Artiflr 2-Pack Fall Maple Leaf Garland




The Artiflr 2-Pack Fall Maple Leaf Garland would make an elegant and timely addition to any household that wants to bring the natural feel indoors (without actually picking regular leaves up off the floor). You can take the two 6.5-foot garlands and use them together or individually, giving you a versatile fall decor idea. If you need more, just add as many as you require to line the room, as you can link them together to extend the garland as much as you need, and you can even use different colors to add something more to the decor.
The maple leaves are made from plastic and silk, ensuring durability and also making them look as realistic as possible, as long as you're not too close to it. It's suitable for indoor or outdoor placement, so place it on your mantelpiece or hang on your door to welcome people in, and let everyone know you are the most thankful family in town.
Key Features:
Two 6.5 foot garlands
Use together or independently
Maple leaves made of plastic and silk
Durable and elegant
Suitable for mantelpieces or hanging on doors
Realistic fall leaves
Suitable for indoor or outdoor use
Specification:
Brand

Artiflr

Weight

5.6 ounces

The ZJHAI Fall Pillow Covers are the perfect example of modern Thanksgiving decor that will suit any home and generate the festive spirit throughout your family. The four-pack comes with unique designs suitable for any sofa in your living room, bedroom, or den, and they include classic Thanksgiving designed with rustic patterns and colors to ensure they suit the occasion. These patterns include a maple leaf decor, pumpkin decor, pumpkin truck decor, and a Pumpkin Spice Everything motif that would be perfect for your partner's favorite chair or daughter's college dorm room. The invisible zipper is both safe and maintains the cozy feel without distracting from the overall style.
Each pillow cover measures 18 by 18 inches, and this means they should fit on any standard pillow. They are more than just Thanksgiving decorations, though, and depending on your love of maple leaves and pumpkins, you might be happy to make them a permanent year-round feature of the home, regardless of what anybody else says.
Key Features:
4 pack
Pumpkin truck decor
Maple leaf decor
Pumpkin decor
Pumpkin spice everything decor
18 x 18 inches
Invisible zipper
Specification:
Brand

ZJHAI

Weight

11.2 ounces
Volens Gold Votive Candle Holders




Suppose there's one thing we adore about the Volens Gold Votive Candle Holders. In that case, it's that they can light the way throughout your home and add that cozy feel to any lazy evening after turkey and pumpkin pie.
The set of 12 is perfect for setting table places or lining mantelpieces and windowsills, and the antiqued metallic finish gives off a soft, warm glow that helps to set the mood while watching movies or playing games. The lead-free glass is safe. You can also put it in the dishwasher to maintain the quality without the pattern fading risk, ensuring excellent longevity and durability. Whether you use them every day or bring them out for Thanksgiving, you can trust the quality. The candle holders are also suitable for tea lights and flameless LED candles, so if you want to do everything right or take some safety measures, that is easy to do.
Key Features:
2-inch diameter, 2-inch height
Antiqued metallic finish
Set of 12
Suitable for tea lights or LED flameless lights
Safe and long-lasting
Safe for dishwasher
Lead-free glass
Specification:
Brand

Volens

Model

8541837587

Weight

1.85 pounds
IMPRESS LIFE Christmas String Lights

If you want to impress the in-laws when they come over for Thanksgiving, the IMPRESS LIFE Christmas String Lights (yes Christmas, but any festive occasion, really) are sure to do the trick. The 40 total lights run along a 10-foot silver-plated copper wire that adds a touch of class as well as durability to your decorations. They are easy to use, flexible, and easy to hang, wrap, and adjust around various places at home. You can wrap them around the banister, hang from the mantelpiece or door frame. It is also IP64 waterproof rated, meaning it's even suitable for outside decoration without the risk of damaging the components because of awful seasonal weather.
The remote control means you can operate it from the comfort of your favorite accent chair, while the two, four, six, and eight-hour timer functions give you plenty of customization options. Whether you want to promote the festive spirit all day long or only once the sun goes down, these string lights, with multiple designs including pumpkins and acorns, make that possible.
Key Features:
40 lights total
10 foot silver-plated copper wire
IP64 waterproof rating
2/4/6/8 hour timer
Remote control
Low voltage DC power
Flexible and easy to hang, wrap, and adjust
Specification:
Brand

IMPRESS LIFE

Model

NWLDSA10AN

Weight

4.8 ounces

We're not entirely sure about the brand name, but this doesn't stop the TURNMEON Fall Wreath from being a must-have piece of Thanksgiving decor for your home. Just like Christmas wreaths welcome carolers and the festive cheer, the same goes for this appealing and calming product that boasts 20 warm LED lights that perfectly replicates the feel of the season to make your home feel like Thanksgiving could be here forever.
Besides the LED lights, there are two light modes, On and Flashing. You can select which is best for you depending on the time of day or however you prefer to celebrate Thanksgiving. It is battery operated and energy-efficient. The PVC construction is sturdy yet lightweight. The wreath is also suitable for outdoor or indoor placement. At the same time, the non-toxic and odorless materials will ensure safety and keep your home smelling of roasting turkey and pumpkin pie, just like it should.
Key Features:
20 warm LED lights
2 light modes
Battery operated
Sturdy PVC
Safe, non-toxic, odorless materials
Suitable for indoor or outdoor placement
Lightweight and easy to use
Specification:
Brand

TURNMEON

Weight

1.35 pounds
Camlinbo Fall Table Runner




People can disagree about many things, but there's one thing that everybody looks forward to on Thanksgiving, and this is the delicious, belly-busting meal that gets the whole family together. However, hosts know it's about more than just the food that makes a difference, and the Camlinbo Fall Table Runner is the perfect addition to add the finishing touches to the table.
You can take your pick from two colors and styles, either brown leaves or orange pumpkins, both of which are the perfect representation of the holiday season. It features high-quality lace material with exquisite stitching that is both elegant and sturdy, adding a touch of class to the center of the table while also serving a functional purpose to arrange the dishes evenly. This table runner is suitable for tables up to 70 inches long. After dinner, you can hand wash it or throw it in the washer, while the dryer-friendly design helps you keep it in excellent condition.
Key Features:
2 colors / styles
High-quality lace material
Seamless one-piece design
Fits most tables up to 70 inches long
Exquisite stitching
Hand or machine washable
Dryer friendly
Specification:
Brand

Camlinbo

Model

HA-50

Weight

1.41 ounces

The Camlinbo Fireplace Scarf is an excellent way to top off your Thanksgiving decor and make your fireplace the center of attention once you and the family huddle around the fire for warmth and coziness. It measures 20 by 60 inches, making it suitable for most modern and traditional fireplaces. It also boasts a brown or orange design with pumpkin, leaf, and Give Thanks motifs. It is suitable for a variety of locations. It would also suit the windowsill just as much as your fireplace, with its sophisticated design adding plenty to the overall appeal of your home this holiday season.
The quality lace construction boasts an intricate and exquisite design that tops it off, providing that classy look you want without straying too far into the realm of pompousness. Instead, it's a cute, attractive, and appealing addition that's perfect for anyone who loves Thanksgiving and all that comes with it, more than any other holiday.
Key Features:
20 x 60 inches
Brown or orange design
Suitable for mantles, windowsills, fireplaces
Sophisticated design
High-quality lace material
Exquisite stitching
Machine washable
Specification:
Brand

Camlinbo

Weight

2.57 ounces
MorTime 4-Pack Pumpkin Thanksgiving Table Decor




Thanksgiving is not complete without chic and cute table decorations, and the MorTime 4-Pack Pumpkin Thanksgiving Table Decor gives you something for the whole family. Whether you're decorating the kids' table or want to add some character to the main table, this collection of various designs with a pumpkin and turkey motif will catch people's attention. The solid wood construction ensures durability.
The bright and non-fading colors make them the perfect choice for drawing the eyes to the rest of the table decorations, whether rubbers or scattered acorn and leaf imitations. The smooth edges are also safe, even if we still wouldn't recommend you allow your kids' or pets to play with them, and they can also go on windowsills or mantelpieces after dinner if you want to gaze at them a little longer.
And for more amazing decorations for our favorite holidays, check out our selection of the best Christmas decor.
Key Features:
Various designs
Solid wood construction
Versatile application
Pumpkin/turkey motif
Bright, non-fading colors
Safe, smooth edges
Stable platforms
Specification:
Brand

MorTime

Weight

1.21 pounds
Whaline Thanksgiving Artificial Harvest Decor

The Whaline Thanksgiving Artificial Harvest will make your table, mantel, or wreath look much more interesting, bringing you the joy of autumnal nature inside. The 31 pieces include pumpkins, maple leaves, acorns, pine cones, and gourds, providing versatile decorations all around the house. Each item is made from high-quality materials, either polyfoam or cloth, while the pine cones themselves are legitimate pine cones to bring further realism to the proceedings. Each item is lifelike, so you may struggle to determine which is real, even close up. The compact design makes them easy to store so you can keep them all in one place ready for next year.
If you're looking for even more to do with them, they also work as a fantastic hide and seek game for the kids to keep them occupied and out of the kitchen.
Key Features:
31 total pieces
Range of quality materials
Variety of Thanksgiving items
Vivid and lifelike
Ideal for table or mantelpiece decor
Can be used when making wreaths
Compact for easy storage
Specification:
Brand

Whaline

Weight

6.4 ounces
LTD 6-Pack Turkey Tea Light Candleholders

It wouldn't be Thanksgiving without bringing the great outdoors' rustic appeal into the home, and nothing represents this better than the LTD 6-Pack Turkey Tea Light Candleholders. Whether setting the mood or just filling the house with a soft, comforting glow (and aroma if the candles are scented), you can feel Thanksgiving come alive within your home.
There are three standing and three sitting turkeys, giving you some variety and enabling you to place them in different areas of the home while still maintaining consistency with your decor. They are suitable for both tea lights and LED flameless candles if safety is a priority, and they are ideal for table decor, mantels, or windowsills. The durable and heavy-duty deconstruction ensures longevity, making them a set of candle holders that will become a fixture of your Thanksgiving decor for years, and then you can pass them onto your kids.
Key Features:
Rustic design
3 standing
3 sitting
Suitable for tea lights or LED flameless candles
Ideal for enhancing table
Can be placed on mantels or windowsills
Durable and heavy-duty faux-bronzed metal construction
Specification:
Brand

LTD

Weight

1.15 pounds
Gift Boutique Thanksgiving Pumpkin Turkey Table Decor




For something classic and cute, look no further than the Gift Boutique Thanksgiving Pumpkin Turkey Table Decor. It may look simple, but it's something that could be a popular fixture of your yearly Thanksgiving decor, and thanks to the durable, premium-grade resin.
While mostly ideal for the table centerpiece, there are no guidelines over where you can place it. Instead, pick wherever you think it will stand out most (and out of the way of the dog). Besides the table, consider mantelpieces, windowsills, your home office desk, or even on the porch to share your festive cheer with the rest of the neighborhood. Wherever you place it, the sturdy base keeps it stable. The bright and realistic colors will make it an appealing addition to any living room or dining area, and atn9 inches tall, it's neither too overbearing and cumbersome nor too small to make an impact.
Key Features:
Classic and cute tabletop addition
Durable, premium-grade resin
Versatile placement options
9 inches x 4.25 inches
Suitable for indoor or outdoor placement
Bright, realistic colors
Sturdy base for stability
Specification:
Brand

Gift Boutique

Weight

1.63 pounds
PARLAIM Thanksgiving Decor Window Clings

If you and your kids really want to get into the Thanksgiving spirit and shout it loud and proud, the PARLAIM Thanksgiving Decor Window Clings are the best way to do so. Here, you can enjoy double-sided print that shows off your festive spirit both inside and out, and with 84 pre-cut pieces ready to apply, there is no shortage of seasonal decor to make a bold statement.
They are suitable for windows, doors, mirrors, and anything else you can think of, and the adhesive is secure and easy to apply wherever you like. The shapes and designs include a pumpkin, turkey, acorns, maple leaves, and apples, as well as a Thankful and Fall sticker to act as a centerpiece. Their versatile design makes them ideal for schools, churches, cars, and homes, and as there is no residue upon removal, you can keep the surface clean once we shift out of Fall and closer to Christmas.
Key Features:
Double-sided print
84 pre-cut pieces ready to apply
Suitable for windows, doors, and more
Easy to apply
Includes turkey, acorns, pumpkins, maple leaves
No residue after removal
Versatile and affordable
Specification:
Brand

PARLAIM

Weight

9.6 ounces
TURNMEON Inflatable Turkey With Pilgrims Hat

The TURNMEON Inflatable Turkey With Pilgrims Hat is undoubtedly the best Thanksgiving decor choice for anyone who loves everything about the season and doesn't care who knows it.
The giant decoration stands tall in the front yard and comes with five eye-catching LED lights that make it stand out once the sunsets. The 1.5A built-in fan allows it to inflate in seconds as soon as you plug it in with the safe UL certified adapter.
Key Features:
Giant 12 foot tall decoration
5 eye-catching LED lights
1.5A built-in fan
4 plastic stakes / 2 iron stakes
4 tethers
Self-inflates in seconds
UL certified adapter
Specification:
Brand

TURNMEON

Weight

3.34 pounds
Amscan Thanksgiving Felt Door Banner

The Amscan Thanksgiving Felt Door Banner offers a modest but still attractive decor option that's ideal for those who don't want to make a huge fuss but are still happy to celebrate the season. It attaches to a rope for easy hanging from your front or bedroom door, although we don't recommend hanging it outside, as the felt material is not suitable for cold or wet weather. You can also hang it on doors or door handles. The cute turkey motif will capture your child's imagination and get them excited for Thanksgiving. At the same time, the classic Thanksgiving colors symbolize that goodwill is just around the corner, adding a festive feel to the home.
Key Features:
Attached rope for easy hanging
19.5 inches long
Soft felt construction
Ideal for hanging on walls or doors
Cute turkey motif
Classic Thanksgiving colors
Adds festive feel to the home
Specification:
Brand

Amscan

Model

240566

Weight

3.2 ounces
The best!
Gear, gadgets & stuff for men
Straight to your inbox