Best Tactical Pants in 2021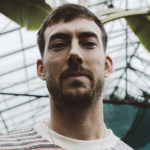 This product guide was written by Jacob Messer
Published
January 26, 2018
Support us! GearHungry may earn a small commission from affiliate links in this article.
Learn more
Whether you're a hiker making your way down the Appalachian Trail, an EMT responding to a car accident on the highway or a do-it-yourselfer planning to make some improvements around the house you'll find tactical pants the answer to your apparel prayers. Lightweight, water resistant and easy to clean they typically provide plenty of pockets for your must-have kit, tough belt loops that won't break under the strain of your EDC or survival knife and complete mobility. They're available in many different styles and weights and at a variety of price points so there's no excuse to default to jeans when you can have the functionality and practicality of tactical pants instead. Below we're going to take a look at the 10 best tactical pants as chosen by our review panel.
The Best Tactical Pants

The CQR Lightweight EDC Assault Cargo Tactical Pants brings just about everything you need from a pair of tactical pants to the table. They are available in a massive 35 colors that you can use to mix and/or match with your uniform, or merely find the right style for you, while the large sizing variety ranges from 28W x 30L to 46W x 32L which will appeal to a range of professionals who need a dependable pair of pants.
The Military and Law Enforcement performance design will give you peace of mind and confidence that CQR builds these pants to last and makes sure they can handle a plethora of intense situations where you may need to fly by the seat of your pants. The Duratex fabric repels liquids, dirt, and other contaminants, so they will continue to look the part even after wading through mud all or the city streets all day long. The fade, shrink, and wrinkle resistance also contributes to this, while its tear-resistant properties, with rip-stop fabric, ensures durability.
As with any excellent pair of tactical cargo pants, the 8 multipurpose pockets provide plenty of options for everyday carry and other requirements, including wallet, phone, keys, and entry pass for those top-secret meetings. There are also dual D-rings on the front for easy carrying when your hands are full when on-site. To keep everything together, the heavy-duty and high-strength metal alloy button and zipper will survive years worth of use with little chance of snapping or breaking, especially when you need to depend on them the most.
Key Features:
35 colors
Large size variety
Military and Law Enforcement performance design
Duratex fabric
8 multipurpose cargo pockets
Fade, shrink, and wrinkle-resistant
High-strength metal alloy button and zipper
Specification:
Brand

CQR

Weight

3.2 ounces
5.11 Stryke Tactical Pants With Flex-Tac

5.11's Men's Stryke pants set the bar for tactical pants with their combination of comfort, style and all around functionality. While other companies like Under Armour have narrowed the gap with 5.11 the Stryke pants remain among the most popular tactical pants on the market and for good reason.
5.11's Men's Stryke pants feature no less than 12 pockets in which to carry every bit of vital emergency and survival gear you require. That includes extra deep cargo pockets and an array of other pockets large and small, some zippered, some with flaps, all expertly arranged. There's an elasticized waistband, reinforced knees, a gusseted crotch for when you need to stretch and the most durable belt loops you ever saw. The fabric itself is the company's proprietary Flec-Tac fabric which is treated with Teflon to allow spills, stains, mud and light rain to slip off without notice, keeping your tactical pants clean and dry and always looking great.
The 5.11's Men's Stryke pants feature unprecedented triple stitching in all the high stress areas and copious bartacking at the major join spots so you can be sure structural integrity won't ever be an issue. They're also surprisingly effective in keeping the wind out which is vital if you're thrust into a rescue situation on a cold winter's night. They're not the cheapest tactical pants out there but in many very real ways they just might be the best.
Key Features:
13 colors
Wide range of sizes
Flex-Tac mechanical stretch
Rip-stop fabric
Dirt, stain, and soil-resistant
Self-adjusting tunnel waistband
12 tactical pockets
Specification:
Brand

5.11

Model

74369_055_42_36

Weight

2 pounds
LA Police Gear Mens Urban Ops Tactical Cargo Pants

Another wonderfully durable and consistently impressive choice is the LA Police Gear Urban Ops Tactical Cargo Pants. This option comes with a choice of 9 colors that includes all your standard tactical choices without feeling like you're making a point to wear tactical pants.
Much like the other options, the broad size range means there's something for everybody, regardless of professional or vocation. These sizes start at 28W x 30L and go all the way up 50W unhemmed to provide a versatile choice no matter what you do. As you'd expect, there are plenty of pockets, including a useful and easily accessible front slip pocket that can hold your smartphone or AR-15 magazine without feeling bulky or uncomfortable.
Besides this handy front pocket, the cargo side pockets above both knees are deep with plenty of space inside. They also boast LA Police Gear's top pass through ensuring quick access. In a hefty piece of ingenuity, these pockets are slanted, making it easy to retrieve your map or snacks when seated and save you awkwardly fiddling around in the pocket.
The articulated knees and gusset crotch will provide extra durability around the areas most likely to wear away during long shifts or hikes. Despite this extra protection, you'll still find fantastic movement and won't feel restricted whether you're taking long strides up steep and uneven steps or patrolling after dark. The rip-stop fabric furthers contributes to this durability, while the elastic waistband provides a more leisurely fit that won't dig in or cause discomfort while still ensuring superb performance.
Key Features:
9 colors
Broad size range
Front slip pocket for smartphone or magazine
Large cargo pockets
Articulated knees and gusset crotch
Elastic waistband
Rip-stop fabric
Specification:
Brand

LA Police Gear

Weight

2.25 pounds
TRU-SPEC 24-7 Tactical Pants

There's nothing groundbreaking about the design of the Tru-Spec Men's 24-7 Tactical Pants and that's just fine because Tru-Spec isn't trying to reinvent the wheel they're trying to create pants that are comfortable and functional and will stand up to the rigors of your chosen profession or activity.
The 24-7 tactical pants from Tru-Spec are made from the same ripstop poly-cotton blend as other high-end tactical pants. It's a fabric that's perfectly suited to stressful situations and hard work. Besides being incredibly comfortable and durable they're loaded with big, useful pockets, including a cellphone pocket that piggy backs on the left leg thigh pocket. The pants also feature reinforced knees and a self-adjusting slider waistband that's blissfully free of unsightly gathers.
Overall the 24-7 from Tru-Spec cut a trim figure that provides a sophisticated look you don't normally associate with tactical pants. The poly-cotton fabric is treated with a special Teflon coating that makes the pants impervious to most types of stains. In addition, should you actually get caught in a downpour or slip while crossing a stream they'll dry out nice and quick without looking any worse for wear. One final note: they're a little bit lighter than the company's other 24-7 pants and as such aren't particularly suited for extreme cold weather environments.
Key Features:
11 colors
Broad range of sizes
Comfort fit slider waistband
2 cargo pockets with hook and loop closure
Reinforced knee
Dual internal magazine compartments
Suitable for EMTs, police, firefighters, and military
5.11 Tactical Series Men's Fast-Tac Urban Pants

The final option to consider is the 5.11 Tactical Series Fast-Tac Urban Pants, which are available in 5 colors. This may not offer as wide a variety as other options, but for general everyday use, it's still suitable for a range of demands and professions. The size ranges from 28 to 54 inch waist, while the leg measures 32 to 34 inches to fit most people without issue.
These pants are a superb choice because of their lightweight properties, which will help to reduce fatigue and keep your legs feeling fresh during mammoth expeditions. At just 4.7 ounces, they are one of the lightest tactical pants available. The water-resistant finish will also provide additional comfort. It prevents being weighed down during wet and harsh weather, which will help keep you going even when your brain is telling you to quit.
You can make use of the 5 total pockets, and these include your standard front pockets, which boast reinforced edges that ensure fantastic durability. The Fast-Tac fabric further contributes to this durability, and gives you the confidence that these pants will last you through many missions, call-outs, and hiking adventures without losing their quality or performance.
The heavy-duty YKK zipper also keeps these pants in fantastic condition, while the 27 ligne Melamine button at the front keeps them securely fastened. To help keep them around your waist, there is a flexible and self-adjusting waistband that you can use to find the perfect fit, and with 7 loops, you can ensure it stays firmly in place regardless of why you're wearing them. If you need a pair of pants that ensure you are always prepared for any situation, these are an excellent option to consider.
Key Features:
5 colors
28 – 54 inch waist sizes
Lightweight
Water-resistant finish
Reinforced front utility pocket edges
5 total pockets
Flexible self-adjusting waistband
Specification:
Brand

5.11

Model

5-74461-P

Weight

2 pounds
5.11 TacLite Tactical Pants




The 5.11 Men's TacLite Pro Pants are ready for the street, ready for the rescue helicopter, ready for the patrol car and ready for anything else your life has in store. They're a nifty blend of polyester and cotton with a gusseted crotch that won't split when you're leaping the fence in pursuit of the perp.
5.11 set the bar with their Stryke tactical pants and they raise it just a bit further with their TacLite Pro Pants. They're brimming with generously sized pockets ready to take whatever tactical gear you need to bring along including your cell, which has its own dedicated pocket just above the main pocket at your left thigh. The fabric here is ripstop poly-cotton for incredible durability and it's treated with an HT Teflon Wear Resistant finish so environmental or manmade stain agents won't find a foothold.
Zippers are YKK throughout with Prym snaps so all your connectors are trustworthy and long lasting. Throw in the elasticized waistband, 5.11's signature slash pockets around back and the D-clip in front on the right to carry that one indispensable item like a tactical flashlight that you need at the ready at all times and you have tactical pants that were born for action. If you're in a profession that demands durable, versatile, tactical pants the TacLite Pro from 5.11 should be on your wish list.
Under Armour Storm Tactical Patrol Pants




Under Armour have already taken the sports apparel world by storm and now it seems they have their sights set firmly on the world of tactical gear. With their Men's Storm Tactical Patrol Pants they take a big step in that direction. These are comfortable, practical well-built tactical pants that feel right the minute you pull them on.
Whether you're heading out on patrol, heading out to rescue stranded climbers or heading to your favorite campsite the Men's Storm Tactical Patrol Pants from Under Armour are your best friend and ally. Made of ultra-durable rip stop material and tailored to allow you plenty of room to maneuver they'll stand up to the rigors of the job without fail. They're cut long to fit over your work boots or hiking boots and won't tear in the crotch when you need to make a stretch.
Typically when material is highly water resistant or waterproof it has the breath ability of galvanized steel.In this case however Under Armour has produced tactical pants that aren't afraid to get wet while at the same time retaining a high degree of breath ability. Don't get us wrong, if you get caught in a downpour or have to wade out into a swollen creek to rescue someone they're going to get wet and so are you. But even then they'll dry fast and in less extreme cases they'll keep the water effectively at bay. They also feature offset belt loops that allow for proper placement of your holster. All in all outstanding tactical pants. Be sure to also check out our list of the best men's Chinos for more great items like this. 
Dickies Canvas Tactical Pants



Dickies Canvas Tactical Pants are without a doubt some of the most comfortable you'll find. Most of that can be chalked up to the 100% cotton construction which, to most people, would mean the company has sacrificed water resistance for comfort. But that's not actually the case.
To get around the loss of water resistance that naturally comes with 100% cotton anything Dickies has treated their Canvas Tactical Pants with a Teflon fabric protector that repels most water as well as most liquid stain agents. They also feature reinforced knees, and oversized belt loops. Those loops are some of the largest and strongest tunnel loops out there so carrying your survival knife on your belt won't be a problem the way it can be with other tactical pants.
Dickies Canvas Tactical Pants also feature an array of generously proportioned pockets that will abide whatever emergency, survival or specialty gear you need to have at the ready at all times. One of those is at the upper thigh and made specifically for your cell phone. All in all Dickies Canvas Tactical Pants are an example that you don't need to embrace manmade fabrics in order to achieve water resistance and durability. In that regard they qualify as a happy surprise.
Propper Lightweight Tactical Pants



Propper tosses their hat into the tactical pants ring with authority with their Lightweight Tactical Pants. With 9 pockets for every imaginable type of survival, emergency or tactical kit, double stitching throughout and notable touches like the nested cell phone pocket they're not messing around.
The tough but soft ripstop canvas provides the comfort and durability you need to get the job done whether that means running, jumping, crawling (thanks to the reinforced knees) or trudging through the mud. Your tactical pants won't wind up stain magnets either thanks to the Dupont fabric protector. These pants have oversized tunnel loops for the belt, rear pockets that sit a bit higher than those of some other tactical pants and the overall feel is surprisingly light, given how stout the material itself feels.
The Propper tactical pants have more than a passing resemblance to the TacLite Pro from 5.11 and that's fine, because if you're going to emulate something you should emulate something really good, like the TacLite pants. One thing they have the TacLite doesn't is the nested cellphone pocket which, truth be told, could be used for just about anything, including your wallet. The legs are cut a bit long to accommodate work or hiking boots and the D-clip up around the waist is ready to hold that one item you can't live without. Great tactical pants at a great price. Be sure to also check out our list of the best American Made jeans for more great items like this.
Helikon-Tex Urban Tactical Pants




The Helikon-Tex Urban Tactical Pants have a classic profile that says you're all business but you also have a sense of decorum. These are well designed, well-built, handsome pants with some notable features you'll only find here.
The Helikon-Tex Urban Tactical Pants have a tailored feel to them but they're not in the least bit binding at any point and in fact provide a full range of motion that will keep you in the game whether you're chasing a suspect down an alley or tending to an accident victim on the highway. There's double stitching throughout, high quality YKK zippers, oversized tunnel loops to allow you to sling your sidearm or survival knife and reinforced knees in case you need them.
The material is more than your standard poly-cotton mix as Helikon-Tex have added 3% spandex to the blend to allow for the aforementioned full range of motion. The edges on the main forward pockets are reinforced so you can clip whatever you need to them. The left thigh pocket is zippered to protect your fire starter or other weather sensitive kit and cozies up to a swept back cellphone pocket that gets out of the way of your leg as you run. None of the pockets on these tactical pants are so low on the legs as to be impractical and those legs are cut long to accommodate boots.
Tru-Spec Cotton 24-7 Tactical Pants



These are the cousin, or more like big brother, to the lighter version of the 24-7 reviewed above. These are the police tactical pants that really made Tru-Spec's reputation and it's easy to see why. They're incredibly comfortable, easy to maneuver in, dry fast and have plenty of storage room for your EDC or tactical carry.
Tru-Spec made their name outfitting those who put themselves on the line for others and their 24-7 cotton tactical pants are what really won people over. These tactical pants feature hook and loop closures on the main cargo pockets, reinforced knees with a slot in which you can slide knee pads (not included) if you're so including, offset belt loops to accommodate your sidearm and robust stitching throughout. There isn't a loose thread or dropped stitch anywhere.
On the right leg you have a voluminous cargo pocket with slash flap with an additional cellphone pocket riding on its belly. The bellowed pockets cut a nice trim profile and there's no gnarly gathers on the elasticized waistband. The waist closes with both button and snap so you never have to worry about things coming loose in spite of what stresses the situation may put on you. Finally they're versatile enough to be worn in either hot or cold weather and water resistant to the point that average rainfall shouldn't be a concern.
BLACKHAWK! Pursuit Tactical Pants




The Blackhawk Men's Pursuit Tactical Pants have a little looser look and feel to them which is right in keeping with their goal of allowing you the freedom you need to pursue that perp to a successful conclusion. They've got a cargo pants type cut but they're much more than your average cargo pants.
The Blackhawk take the notion of bringing your assets with you seriously. There's a plethora (no other word will really do) of pockets some large, some small, some in between and all ready to accept everything from your tactical pen to your compass to your pepper spray, police badge, cellphone, tactical flashlight, EDC knife and much, much more. There's a double front belt loop in case you need it, fully gusseted crotch for maximum mobility and an adjustable elasticized waistband that minimizes the need to ratchet down the belt itself.
They're comfortable, water resistant, tough as nails and practical as can be. There's even a slot in the reinforced knees that will accept knee pads, although you'll have to supply those yourself. The ripstop poly-blend that works so well on most tactical pants is in full bloom here keeping you dry and warm and moving where you move without getting in the way. If you're looking for police tactical pants with an aggressive profile and don't mind paying a bit extra for them these may well be the one for you. Don't forget to also check our guide to the best wader pants for more great items like this.
Vertx Phantom LT Tactical Pants





Finally, pulling up the rear on this review guide are the Phantom LT Tactical Pants from Vertx. These have the easy-going profile of casual office pants but their heart is on the street, on the helicopter, on the sailboat or in the detective's car.
Maybe the most compelling reason to consider the Vertx Phantom Tactical Pants is the fact that they're more affordably priced than many of their competitors. Not that they're cheap tactical pants, just more competitively priced. The knees are reinforced for those times you need to get down and dirty, the pockets are numerous and generously sized, the crotch is fully gusseted so you won't have to worry about your tactical pants splitting when you need to stretch things out and the legs are cut long to accommodate your work or hiking boots.
There are additional pockets nested inside the main pockets for keys, wallet and assorted knick-knacks. The poly-cotton fabric boasts Intelligent Dri Fabric treatment that repels water and other liquids and prevents most types of stains. If there's a 'tell' as far as the price is concerned it's likely the average sized belt loops but that's about it. Everything else from the build quality to the pocket distribution to the flexibility they allow and the fact that they clean up easy in the wash speaks to what an outstanding value these Vertx Phantom Tactical Pants are.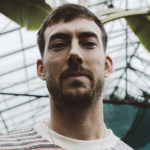 Our resident fashion and grooming expert, Jacob Jacob has made waves in the menswear scene with the emergence of Bound, an online store which he started in June 2018. Knowing the fashion industry from the bottom up, he is well versed in garment designing and produces some of the highest quality gear that bridges streetwear and contemporary menswear.