Best Table Runners in 2021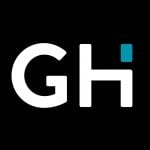 This product guide was written by GearHungry Staff
Published
November 24, 2020
GearHungry Staff
GearHungry Staff posts are a compilation of work by various members of our editorial team. We update old articles regularly to provide you the most current information. You can learn more about our staff
here
.
GearHungry may earn a small commission from affiliate links in this article.
Learn more
Serving multiple purposes, table runners are essential attire when dressing a table for a fancy dinner or celebration. Not only can they enhance your festive décor, but they will also protect the table from spills and scratches. Especially this time of year, the market for table runners and the many options therein can be surprisingly overwhelming. To make things easier for you, we spent a few hours scouring the many styles and brands available to find the best table runners for every style and occasion. Check them out below.
The Best Table Runner
U'Artlines Placemat With Compatible Table Runner

Setting up a table for fancy dinners requires more than a table runner. That's why some of the best table runners around come with matching placemats, just like the U'Artlines Placemat With Compatible Table Runner set. Sporting a simple yet exquisite design, this combo can give a luxurious feel even to the dullest table.
It is an excellent choice for smaller dinners of up to six people. Both the table runner and the placemats are made from heat-resistant PVC material, are washable, and incredibly easy to clean. While they aren't completely spillproof, they will provide some protection and are a great choice for all sorts of tables, comprising hardwood and glass ones. We also like the choice of colors available from the brand. A stylish, eco-friendly choice that will surely impress your guests, but that will make a nice housewarming gift for your loved ones as well.
Key Features:
Six placemats and table runner set
Table runner is 70.86 inches long
Made from PVC fiber
Heat resistant to 150°F
Stain-resistant and easy to clean
Specification
Specification:
Brand

U'Artlines

Model

UU00727

Weight

14.1 ounces
DII Classic Buffalo Check Table Runner




If you like the look of classic holiday table runners but still want something that stands out of the crowd, the DII Classic Buffalo Check Table Runner could be the right one for you. Made from 100% cotton, it has the perfect countryside tabletop runner aesthetic, but the choice of colors makes it easy to match with all kinds of interiors. Ideal for your thanksgiving or Christmas dinner table, it is also easy to mix and match various napkins and placemats from the brand.
The runner has a length of 72 inches, ideal for tables that can seat up to six people. You can machine wash it on a gentle cycle with cold water, but keep in mind that it could shrink if run through a hot drying cycle. Nevertheless, getting the eventual stains out of the fabric is relatively easy. Besides being a perfect piece for your dinner table, the Classic Buffalo can also embellish a console or coffee table.
Key Features:
Made from 100% cotton
Beautiful classic design
Available in several color options
Matching napkins and placemats
72 inches long
Specification:
Brand

DII

Model

5095

Weight

11.2 ounces
Solino Home Linen Hemstitch Table Runner

Burlap table runners are true hits of modern table décor. Still, if you'd like something a bit fancier, the Solino Home Linen Hemstitch Table Runner could be a perfect choice. Made from European flax, this ivory table runner encompasses timeless elegance. It can easily make any table look expensive and sophisticated – just what you need for a perfect Christmas decor for your table and beyond.
This piece's strongest point is the beautiful hemstitch detail. Made rigorously by hand, it turns each table runner into an original artwork. Throw in slight color variations of the fabric, and you can rest assured no two table runners from the brand are exactly alike, which is a real selling point for those with eclectic tastes.
Key Features:
Made from 100% linen
Classic hemstitch design
Machine washable
Elegant color choice
Available in various lengths
Specification:
Brand

Solino Home

Model

8541943856

Weight

8 ounces
Mixsuperstore Chiffon Table Runner

The sophisticated Mixsuperstore Chiffon Table Runner is one of the best table runners for wedding receptions, engagement parties, baby showers, and other occasions that require formal décor and attire. Made from dusty blue chiffon, it pairs well with any festive spirit. You can place it under your Christmas centerpiece or even use it on the Easter lunch table.
We particularly like that it's extra-long. You can either use it on a 12-person table or create an original arrangement by letting it flow past the edges of a standard-sized, six-person table. It won't protect the underneath surface from spills and splashes, but it does provide some protection against scratches. We also like the selection of pastel colorways on offer. Ideal for all fancy events, it even comes at a price that won't break the bank.
Key Features:
122-inch long chiffon table runner
Attractive color choices
Made from polyester
Easy to wash and remove stains
Three pairs of differently colored ribbon ties
Specification:
Brand

Mixsuperstore

Weight

8.4 ounces
Solino Home Natural Fabric Table Runner




Another natural fabric table runner that has made it to our list, the Solino Home Natural Fabric Linen Table Runner, can embellish any festive table. Its forest green color pairs well with the winter celebrations and other seasonal themes. You could match it with a sunflower centerpiece, dried leaves, or even berries to create a suitable décor in all other seasons. It doesn't have a decorative hemline, but it is precisely this simplicity that makes it one of the best burlap table runners.
Handmade from European flax, it is eco-friendly and low-maintenance. We also like the various size options; the table runner is available in the standard 14 by 72 inches size and in a smaller variant of 14 by 60 inches, ideal for smaller kitchen tables or consoles. What's more, this table runner matches a variety of other accessories from the brand.
Key Features:
Available in 12 colors
Made from pure linen
Easy to wash and iron
Classic aesthetics
Specification:
Brand

Solino Home

Weight

2.39 ounces
OurWarm Natural Macrame Table Runner




More than a table runner for special occasions, the OurWarm Natural Macrame Table Runner is one of the best lace table runners for your she-shed or shabby chic sunroom. Made from 100% cotton, it impresses with its Moroccan allure. We love the lack of dye, as well as the natural shade variations that run through it.
While the design is relatively simple, the fringe finish on both sides delivers that "je-ne-sais-qua" effect capable of wowing your guests. This crochet lace table runner is also up for anything. Use it as permanent décor in your home or add a dash of style to your bohemian wedding. Skin-friendly, eco-friendly, and durable, but it could shrink if washed with hot water.
Key Features:
Delicate crochet lace table runner
Eco-friendly and skin-friendly
Made from 100%  cotton
Long 108-inch size
Fringe finish on both ends
Specification:
Brand

OurWarm

Model

8541943438

Weight

5.9 ounces
Sticky Toffee Cotton Woven Table Runner

Rustic yet elegant, the Sticky Toffee Cotton Woven Table Runner is a timeless choice that fits equally well in a modern home and a countryside cottage. Fitted for tables of four to eight people, it has a rectangular design but still manages to pair with any table shape. The table runner comes in various colors, but we particularly like the gray stripe variant's neutral charm. Neutral colors also include stripe tan or, if you prefer brighter colors, you could choose from the red or blue colorways.
This charming table runner features 100% cotton, woven together in a splendid diamond pattern. A subtle fringe on each end enhances its aesthetic value. The fabric is effortless to care for; You can machine wash it on a gentle cycle and air dry. Ideal for yourself or as a stylish gift, the table runner comes in a chic packaging and pairs with coordinated placemats.
Key Features:
72-inch long table runner
Fits all types of tables
Made of high-quality cotton
Stylish diamond pattern
Machine washable
Specification:
Brand

Sticky Toffee

Model

8541943418

Weight

15 ounces
GLAMBURG Farmhouse Jute Burlap Table Runner

One of the best table runners for rustic arrangements, the GLAMBURG Farmhouse Jute Burlap Table Runner, is an excellent piece to set off your Christmas décor or to use all year round – in festive or standard arrangements. Made exclusively from natural jute fiber, it impresses with its straw beige color and rugged yet refined allure. It isn't as long as other table runners on this list, a feature that also makes it perfect for placing under the centerpiece.
It is suitable for indoor use only and relatively hard to clean, as it isn't washable and may stain easily. Pay particular attention to wine and other staining foods if you want to keep it clean for a long time. Also, remember that the material is highly flammable, so practice caution when using candles. That said, we love its shabby-chic charm and definitely recommend it for your festive table.
Key Features:
Made from 100% jute
Eco-friendly
34-inch long
Ideal for placing under a centerpiece
Uniquely handcrafted
Specification:
Brand

GLAMBOURG

Weight

1.85 pounds
Grelucgo Handmade Hemstitched Table Runner

Grelucgo is one of those brands that learned the importance of customization in our era. Not only Grelucgo Handmade Hemstitched Table Runner is one of the best options on the market, but they can manufacture it in any size and even make matching tablecloths, napkins, and placemats. In other words, all you need to create a beautiful festive table for the white season or any other occasion. You can even use it as a part of fall decor for your home.
Ideal for frequent use, this polyester table runner resists stains pretty well, is machine washable, and very low-maintenance. Its handmade stitched hem adds to its quality aesthetic, and you can choose from beige or cranberry colorways. No matter your choice, this table runner is elegant and affordable – perfect for anyone on a budget.
Key Features:
Handmade from polyester
Elegant hemstitched details
Available in two colors
Various lengths
Fully customizable to the size of your choice
Specification:
Brand

Grelucgo

Model

COMINHKPR125410

Weight

5.6 ounces
DII Mineral Middle Burlap Table Runner

If you're looking to decorate a big table in a rustic or shabby chic style, the DII Mineral Middle Burlap Table Runner could fit just right. Made from 100% burlap, it has a neutral look that is easy to embellish with ribbons or table decorations in any color. We particularly like the natural finish of this table runner, beautifully enhanced by the gray central stripes and short fringes on all sides.
Suitable for tables of up to 10 people, it features a generous length of 108 inches. Although made of burlap, it is relatively easy to care for – wipe it with a damp cloth after use or hand wash if necessary. A range of other color and pattern options make it easy to find a runner to suit your specific tastes.
Key Features:
Easy care table runner
Made from 100% jute
108-inch long
Compatible with matching placemats
Specification:
Brand

DII

Model

CAMZ38416

Weight

4.8 ounces
SnugLife Macrame Table Runner




The SnugLife Macrame Table Runner is a sophisticated choice for the bohemian souls. Inspired by the lace table runners but more original, it delivers a farmhouse feel yet is stylish enough to embellish the most elegant table setting. It is handmade from natural cotton rope and impresses with its exquisite details. And while it isn't as long as other table runners on this list, it looks great on large and small tables alike.
Like most macramé table runners, it only comes in a natural, off-white color. But it is precisely this simplicity that makes it perfect for all kinds of events, from weddings to holidays to small, intimate gatherings. As you can expect, the table runner is eco-friendly and easy to wash. Nevertheless, it may shrink in hot water, and it could be difficult to remove stubborn stains due to its knot pattern. That said, if you don't mind paying a little attention to prevent staining and follow the care instructions, this table runner will make your table stand out for many seasons.
Key Features:
Handmade from 4mm cotton rope
Bohemian style
Natural off-white color
86-inch long
Eco-friendly craftsmanship
Specification:
Brand

SnugLife

Weight

1.8 pounds
FAMILYDECOR Linen Burlap Table Runner

Retro and elegant table runners undeniably top the preference charts, but what if you want to create a modern décor for your festive table? A simple, white cloth would do, or you could go for the FAMILYDECOR Linen Burlap Table Runner. This table runner impresses with its contemporary allure and printed pattern.
It looks equally at home in a rustic cottage or modern apartment. And although it isn't particularly elegant on its own, it takes just a few stylish details such as ribbons or a floral centerpiece to transform it into a standout element. This lightweight table runner is machine washable and dries wrinkle-free, so you won't have to iron it.
Key Features:
Made from a polyester-cotton blend
3D printed design
70-inch long
Stylish triangle ends
Wrinkle-free and machine washable
Specification:
Brand

FAMILYDECOR

Model

SLEO00251ZQAAFAD

Weight

3.98 ounces
Table Runner Buying Guide & FAQ
Features to Look for in Table Runners
Picking a table runner is as subjective as buying a pair of trousers. We recommend starting with a few objective criteria, too, such as the length of the table runner, its style, and the material comprising it.
Length – Standard table runners measure around 72 inches in length, suiting a 6-person table. At this length, it is also perfect for a smaller table if you don't mind it hanging over the edges a bit, or a bigger table if you want to place it under a centerpiece. Shorter and longer table runners are also available from various brands. The easiest way to determine what size table runner you need is to measure your table and get one that fits that length.
Style – Table runners come in various stylings, including elegant, bohemian, rustic, and vintage. The best way to decide which is the best table runner for you is to consider your interior décor and how you want to style your festive table. For instance, a beige cotton or polyester table runner looks great in an elegant décor — a bohemian table runner suits a rustic or shabby-chic arrangement, and so on.
Material – You can find table runners made from cotton, polyester, or burlap, and each has its pros and cons.
Cotton: This is a resilient and durable material. It is eco-friendly and relatively easy to maintain, but it can shrink if washed in hot water or tumble dried at high temperatures. Cotton also tends to wrinkle, so you might have to iron these table runners.
Polyester: It is inexpensive, stain-resistant, and easy to maintain. You can wash it in hot water without worrying about shrinking – although colors might bleed at high temperatures, so cleaning it in cold or lukewarm water is recommended. Some polyester types don't wrinkle, though, so you might not have to iron them before use.
Burlap: Like cotton, burlap is a natural, environmentally friendly fabric. Depending on the type of burlap used, the fabric may or may not be washable. This material also tends to absorb liquids easily; thus, it is relatively easy to stain. Similar to polyester, it rarely wrinkles and doesn't necessarily need ironing.
Table Runner FAQ
Q: Is a table runner supposed to hang over?
A: This is a matter of personal preference and purpose. A table runner can hang over your table's edges or sit under the centerpiece as an accent. Since there is no general rule, you can get a table runner of the desired length and use it as you see fit. Our selection above comprises a wide variety of longer and shorter table runners, so you can easily find the best one for you.
Q: What fabric is best for table runners?
A: Polyester is perhaps the best fabric for table runners. While it won't look as flattering as cotton or burlap, it is easier to care for and more resistant to stains.
Q: Are table runners in style?
A: Yes. Table runners are popular among interior and event designers, who use runners to enhance the aesthetic value of various arrangements and festively-styled tables.
Q: What is the point of a table runner?
A: A table runner is essentially used to protect the table from scratches and spills. Placed in the center of the table and running from one side to the other, it sits under food containers, wine carafes, kitchen utensils, and tableware. Besides its practical function, a table runner also has aesthetic value.
Sign Up Now
GET THE VERY BEST OF GEARHUNGRY STRAIGHT TO YOUR INBOX