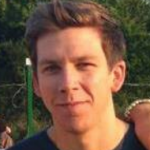 Best Surf Spots
The world is full of gorgeous beaches and there is so much you can do on the water. Surfing is one of those outdoor water activities that really take advantage of fun in the sun and there is nothing more exhilarating than catching a monster wave and riding it to the shore.
Every serious surfer has a favorite surf spot. For most, it's a local one, but if you're lucky enough to be able to travel, there are hundreds of fantastic coastlines around the world that offer great surfing. In fact, you could probably find your perfect surf spot on every continent. Let's get started and explore some of the best surf spots in the world.
Bocas del Toro, Panama
From beginner surfers to seasoned pros, there is something for everyone in Bocas del Toro. Situated on off the east coast of Panama in an archipelago of islands, this place is a mecca for surfers all year round. Think of the ultimate wave to ride and you'll find it here. From hollow tubes to long peelers and everything in between, you can surf to your heart's content in this little piece of heaven.
Jeffrey's Bay, South Africa
Jeffrey's Bay became a surf cult classic thanks to being the location for filming Endless Summer. It is also home to the annual Billabong Pro ASP World Tour Surfing Competition. The surf break in Jeffrey's Bay is considered to be one of the best on the planet for right-hand point breaks. The waves are consistent which further adds to its appeal.
Baja California Norte, Mexico
Mexico has some really sweet surf spots and some of the absolute best ones are in Baja California Norte. There are a number which are more notable than others for surfing enthusiasts. Not least of these is Esenada. This is where surfing in Mexico became a big thing thanks to the influx of surfers from the US during the 1960's when the beach and surf culture was so big. Many US surfers still make a day trip to this hot surf spot as it is only 70 miles from the border.
Don't just stop there though. Keep driving along this magical coastline and you'll discover more great surf spots with the perfect weather conditions for surfing and some of the biggest waves you can imagine.
Huntington Beach, California, USA
Surf lovers simply can't come to the sunshine state without taking on the waves at Huntington Beach. There are 4 different facing beaches all offering different waves so everyone will find the wave break they are looking for. Head to the northern beaches if you have a long board and a short one at the southern beaches.
Siargao, Philippines
Siargao is reputed to be the surfing capital in the Philippines and is it any wonder with the Pacific Ocean sending monster waves to this surf spot? Most surfers start out at General Luna which is where you'll find Cloud 9. This is the best break in the Philippines where you can get some serious barrels making surfing a little intimidating, especially if you're a surfing beginner. In this case, you should seek the gentler waves and leave Cloud 9 to the pros.
Bondi Beach, Australia
One of the hottest places to surf in Australia is Bondi Beach. This coastal town is the ultimate in surf culture with sparkling white sands and some serious wave action. No surfer can come to Australia and not go surfing in Bondi. The waves are endless and, depending on the day, can be incredibly challenging. Definitely one of the best things to do in Australia if you love surfing.
North Malle Atoll, Maldives
Who doesn't want to visit the Maldives? Glorious turquoise waters and perfect sandy beaches. North Malle Atoll is popular among surfers and although the waves may not be enormous in this stunning part of the world, you'll still get endless barrels and fantastic glassy waves.
If you move on down to the Central Atolls, you can surf in one the longest swell windows in the archipelago. Keep moving through the atolls and you're bound to find your perfect surf spot.
Taghazout, Morocco
Taghazout is actually a fishing village in the southwest of Morocco but from September to April the surfing is fierce with waves that will challenge advanced surfers. The rest of the year is still great for surfers, but it's probably more appealing to casual and beginner surfers. Perhaps a little less known than many other great surf spots around the world, it is also less crowded giving you plenty of room to practice and perfect your surfing skills.
Zarautz, Spain
Pretty much all of Spain is great for surfers, especially in the Iberian Peninsula but Zarautz offers something special. This is one of the best surfing spots in Europe with some great swells and breaks. It's location also makes it easy to explore some other great surf spots but keep in mind that Zarautz is considered the surfing capital of Spain where you'll be able to ride some of the best waves in the region.
Tavarua Island, Fiji
One of the famous breaks in the world is Cloudbreak that forms off Tavarua Island in Fiji. This wave is not for the faint-hearted and is restricted to those who need to first check in to Tavarua Surf Resort. Cloudbreak is so magnificent at times that it is only possible to ride this monster via tow-in surfing. If you're a beginner, you're probably better off sitting this one out and watching the pros tackle this beast.
Bundoran, Ireland
September to May are peak surfing months and you might want to pull on a surfing wetsuit in this chilly surf spot. This place is offered referred to as the surfer's cold-water Eden and is located at the southeastern part of Donegal. Even so, this is a great place to go surfing and the town has made every effort to become part of the surf culture and make surfers feel welcome. The waves may not be as enormous as in other parts, but you can still enjoy the scenery and end your day in a classic Irish Pub.