Best Snow Shovels In 2021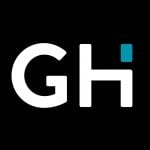 This product guide was written by GearHungry Staff
Last Updated
February 21, 2020
GearHungry Staff
GearHungry Staff posts are a compilation of work by various members of our editorial team. We update old articles regularly to provide you the most current information. You can learn more about our staff
here
.
GearHungry may earn a small commission from affiliate links in this article.
Learn more
You may love winter and snow sports, but the truth is that snow comes with chores. You'll have to keep your walkways and driveways clean in some way. Ice melt may help, but what if there has been a blizzard throughout the night? Shoving off the fluffy flakes off your driveway could be a must. And that's where a snow shovel steps in. If picking one from the dozens of models on the market is confusing, check out the best snow shovels in our rundown.
The Best Snow Shovel
Snow Joe Shovelution Strain-Reducing Snow Shovel




Our best choice – and undeniably one of the best snow shovels you can get your hands on – comes from Snow Joe. The Shovelution shovel impresses with its peculiar design that features two handles instead of one. Indeed, this shovel has a traditional handle as all shovels have as well as an additional spring-assisted handle designed to act as a fulcrum. The second handle changes the mechanics of shoveling, reducing fatigue, and ultimately strain. Needless to say, the shovel is also easier to use than a classic model, due to the additional lifting leverage. As a result, you can lift greater loads, and finish snow shoveling in no time.
With a handle length of 41.3 inches, the shovel also boasts an ergonomic design that improves posture. Made to help you shovel smarter throughout the winter, the tool has a strong, impact-resistant blade with aluminum wear strip and a comfortable, ergonomic D-grip on both handles. From less back pain to more lifting power, Shevolution is by far the greatest snow shovel you can buy. Be sure to also check out our guide to the best garden shovels for more useful tools like this.
Key Features:
Ergonomic shovel grip
Spring-loaded handle
18-inch polypropylene blade with aluminum wear strip
Ergonomic D-grips
Reduces the need to bend
Specification:
Brand

Snow Joe

Model

SJ-SHLV01

Weight

3.7 pounds
Lifeline 4004 Red Snow Shovel

Lifeline tops the charts when it comes to finding the best snow shovels around. Lifeline 4004 Red Snow Shovel is versatile, collapsible, and incredibly affordable. Store it in your outdoor shed or keep it in the car trunk to be prepared for inclement weather at all times. Made from aluminum, this sports utility shovel comes in six attractive colors. We chose the red one, but regardless of the shade, rest assured the one you like will come coated with epoxy powder for enhanced durability. Looks aside, you're probably curious to find out more about its functionality.
We particularly like that this shovel is collapsible. Thanks to its 3-piece design, it's easy to store and incredibly portable. Upon assembly, you can adjust the handle length from 25 to 32 inches – all you need to shovel snow in winter or take care of a flower bed or two in spring or summer. lightweight and easy to handle, it makes it easy to clean your driveway right after a blizzard. It's not as ergonomic as our best choice, but after all, this is an excellent option for those who don't want to break the bank.
Key Features:
Sturdy, aluminum construction
Protective epoxy powder coating
3-piece design
Adjustable handle length
Ultra-lightweight
Specification:
Brand

Lifeline

Model

4004

Weight

1.3 pounds
Suncast SC3250 Snow Shovel/Pusher Combo

Suncast SC3250 is made for those who don't want to spend hours to clean a driveway. Combining the benefits of a shovel with those of a pusher, this combo tool it's just what you need for heavy winters. A thing we truly like is the ergonomically bent handle designed to reduce strain on your back as well as fatigue when you're shoveling. The long-lasting 18-inch shovel comes with a plastic blade reinforced with galvanized steel wear strip. Whether it's your driveway or a walkway, you can shovel the snow in all peace of mind.
Another highlight is the angled rib pattern – a design that speeds up the job. Furthermore, the 40-inch steel handle ensures suitability for heavy-duty chores. Limiting lifting due to its pusher nature, this tool is ideal for all-purpose snow removal and can easily withstand whatever winter has in store. For more amazing products to help you clean the snow, check out our guide to the best snow blowers.
Key Features:
Steel handle with galvanized steel wear strip
40-inch long, D-grip handle
18-inch coated plastic blade
Shovel and pusher combo
Angled rib pattern on the blade
Specification:
Brand

Suncast

Model

SC3250

Weight

4 pounds
Earthwise Electric Corded Snow Shovel




Whoever said that shoveling is hard has certainly never tried the Earthwise Electric Corded Snow Shovel. Powered by a 12-amp motor and capable of moving up to 340 pounds of snow per minute, this electric shovel is up to anything. It's an ideal choice for those living in colder climates, where snow is part of the picture for many months. Not as heavy-duty as other electric shovels, it can still deal with deposits up to 8 inches high. Its clearing depth, combined with a 16-inch clearing width, delivers outstanding value.
Taking the hassle out of snow removal, this shovel is also super-easy to maneuver. It has a walk-behind design, similar to push mowers, and it can throw snow and ice at a 30-feet distance. Comfortable handling is ensured by its dual – main and auxiliary – handle. Starting with a push of a button and taking almost all burdens off your shoulders, this is undoubtedly one of the best snow shovels on the market.
Key Features:
Corded electric snow shovel
12-amp motor
430-lb per minute snow removal pace
16-inch clearing width
8-inch clearing depth
Cord retention hook
Dual handle
Specification:
Brand

Earthwise

Model

SN70016

Weight

16 pounds
Ohuhu Snow Shovel for Driveway

Ohuhu is mostly known for its beach gear rather than its shovels for snow. Yet, it has made it to our list with this outstanding model. At first glance, it might look like most shovels. At a more careful look, though, it's impossible to miss the two large, all-terrain wheels designed to enhance shoveling. This feature, combined with the lightweight, ergonomic design, means reduced stress on your back and arms, improved traction, and easier pushing.
Built to last, Ohuhu Snow Shovel for Driveway is made from premium metal. Not only the blade can withstand heavy ice and snow; we absolutely love the bi-lateral adjustable design that allows you to change the handle's angle for quick and perfect clearing. Ultimately, this no-fuss snow shovel makes clearing the driveway faster and more efficient. Just what you need on those mornings when you woke up a little late. For more handy tools like this, check out our guide to the best pitchforks.
Key Features:
T-style grooved cushioned handlebar
Crafted from premium metal
Plastic bottom edging for greater friction
Adjustable handle
Extra-large wheels
Free accessory kit for assembling and dismantling
Specification:
Brand

Ohuhu

Weight

24.9 pounds
MOVTOTOP Folding Snow Shovel




Moving forward with our list of snow shovels, the MOVTOTOP Folding Snow Shovel comes as an alternative for those who need a multi-functional tool. It's not as big as other shovels on this list, coming with a blade of only 16.1 inches, but it's still big enough to make snow shoveling a breeze. With a head made from strong polypropylene with a premium aluminum alloy blade, this workhorse is up to anything. The shovel is also easy to adjust to your height or completely dismantle, thanks to its Twist-n-Lock telescopic handle.
In other words, that's the shovel you need if you want to be blizzard-prepared wherever you are. The folding snow shovel is compact enough to fit in a car trunk and requires little space in a storage shed or garage. Did I say this shovel is multi-functional? Yes, you heard that right! You can use it to shovel snow in winter, remove dead vegetation in early spring, and even to clear away the mulch or grass blades after you've mowed the lawn throughout the warmer season. Easy to define as a survival shovel, the MOVTOTOP is surely a great choice for most guys.
Key Features:
16.1-inch polypropylene shovelhead
Foldable handle
Ergonomic D-grip
Ultra-lightweight
Very easy to install and dismantle
Specification:
Brand

MOVTOTOP

Weight

2.78 pounds
Ivation Snow Pusher Scoop with Wheels

Are you tired of shoveling around? Want to avoid nasty problems such as back pain, strains, and tired arms? Then check out the Ivation Snow Pusher Scoop with Wheels. Because why should you get a shovel when a scoop can help you do the job faster and better? This snow removal tool is designed with the plow and scoop principle in mind and comes with an oversized blade that helps you clear driveways and walkways in no time. Enhanced pushing force is guaranteed by the heavy-duty upright handle, while an ergonomic comfort grip makes the plow really easy to maneuver even in the highest snow.
Preinstalled wheels make scooping quick and smooth, as the body of the shovel glides effortlessly across the surface. But the best thing? There is no lifting necessary. That's right. Say goodbye to undue stress on your heart and lower back and hello to easy snow removal convenience. From winter storms to icy blasts, this scoop is up to anything – as long as you don't mind dropping some bucks. You may also be interested in some of the best leaf rakes from our list, so check them out.
Key Features:
23-inch wide scoop head
Wear strip for long-lasting performance
Height-adjustable aluminum handle
Ergonomic grip
Preinstalled wheels
Ideal for walkways and driveways
Specification:
Brand

Ivation

Weight

13.8 pounds
Suncast SC1350 Snow Shovel/Pusher Combo

Suncast SC1350 is the less fancy – and cheaper – brother of the SC2350 above. We're talking about the same snow shovel/pusher combo, but this time with a straight handle instead of a curved one. Apart from this design detail that could make this model more or less appropriate for your needs, the two are quite the same.
You can expect the same durable construction Suncast accustomed us with. The durable handle is made from galvanized steel and comes with a wear strip. Thought for your comfort, it also has a D-grip. The long-lasting 18-inch blade is made from aluminum-coated plastic, resisting heavy use winter after winter. An angled, ribbed pattern on the blade eases up snow pick-up, thus your job, and all in all, this shovel is an essential tool perfect for driveways and walkways. 
Key Features:
Combo snow shovel and pusher
Heavy-duty handle
18-inch wide coated plastic blade
High lifting power
Ergonomic D-handle
Specification:
Brand

Suncast

Model

SC1350

Weight

2.95 pounds
Snow Joe 24V-SS13 iON+ Cordless Snow Shovel




When things get tough, you have to upgrade your snow shoveling game. Whether you're living in a really cold climate area or need additional lifting power for no-stress driveway clearing, the Snow Joe 24V-SS13 is here to help. This cordless snow shovel packs all the qualities of an electric tool in wireless convenience. Use it anywhere, without worrying that there is no power outlet. A 24-volt battery provides sufficient juice for up to 22 minutes of runtime.
The tool is whisper-quiet, which means you can easily clear up a driveway in the middle of the night without disturbing your neighbors. We also like the high-power motor that can move up to 1,620 pounds of snow per charge. An ergonomic grip enhances cleaning power, while the dual, high-impact blade throws the snow up to 20 feet away. Sure, you'll have to pay for all these features, but this cordless snow shovel is actually affordable for a battery-powered tool. Oh, and you can even use the battery with an array of compatible landscaping and gardening tools.
Key Features:
13-inch swath
Interchangeable 24-volt lithium-ion battery
Quick charging time
Up to 22 minutes of runtime
Lifts up to 1,620 pounds of snow per charge
Ergonomic D-grip
Specification:
Brand

Snow Joe

Model

24V-SS13

Weight

15 pounds
True Temper 1603400 Poly Snow Shovel/Pusher

Last entry on our list of best snow shovels, the top-of-the-line True Temper 1603400 might look like a normal shovel, but it sure knows how to impress. Its greatest strength is the combination blade that blends the benefits of a snow shovel with those of a pusher. Up to an extent, it's similar to the Suncast but has a different bent handle that makes pushing way easier. An oversized D-grip can accommodate all hands, even when wearing thick work gloves.
The head is made from coated plastic and has a nylon wear strip that not only extends the blade's life, but that also prevents the gouging of decks. Thanks to its large swath, this combination blade makes it easy to remove snow and grime in no-time. We also like that it's made in the USA, as supporting the local economy is always nice. Lightweight and easy to handle, this shovel also comes at a really attractive price tag.
Key Features:
18-inch combination blade
Ideal for snow shoveling and pushing
Ergonomic steel handle
Oversized D-grip
Nylon wear strip
Specification:
Brand

True Temper

Model

1603400

Weight

3 pounds
Snow Shovel Buying Guide & FAQ
How We Chose Our Selection Of Snow Shovels
Our goal here at Gear Hungry is to provide you with rundowns of the best products on the market. That's why we used the following criteria to select the snow shovels on our list:
Brand – While a brand is not always a guarantee for the quality, it's safe to say that the big names are big because they conquered the consumers in one way or another. Most of the brands we chose manufacture their snow shovels in America, and they are all praised for the quality of their products.
Price – A snow shovel might be a useful tool, but a too eye-watering price could put off almost anyone. While it's hard to decide what is a fair price for a high-quality snow shovel, we made sure that all products that have made it to our list bring outstanding value for money.
Reviews – Users always have the best insights about a product's advantages and flaws. So, what better way to select our snow shovels? Besides the two criteria above, we also made sure each shovel is judged positively by most of its users.

Features To Look For In Snow Shovels
Seemingly, choosing a snow shovel doesn't require too much consideration. Yet, a poor quality shovel could make your life a nightmare. Snow might stick to the blade, or the handle could cause excruciating arm fatigue and back pain. That's why you should have a few things in mind before buying.
Material – There are two essential features a snow shovel must-have. A strong blade and heavy-duty handle. That's why it is important to check the material these two components are made of. Blades are usually made from polypropylene or coated plastic, a choice that trims down some weight while still delivering durability. As for the handle, choose aluminum or tubular steel – plastic could bend and break under the load.
Quality – Before buying, you should also assess the overall quality of the shovel. Quality products come with all needed for assembly, are made from strong materials, and usually have reinforced blade tips for longer durability.
Size – When it comes to the size, check both the actual size of the blade and the length of the handle. Some of the best snow shovels have 18-inch blades – the ideal size for scooping a lot of snow at one time, without putting too much burden on your body – as well as height-adjustable handles.

Types Of Snow Shovels
Until not so long ago, a snow shovel was a simple piece of traditional equipment. Now, you can choose between traditional and electric models.
Traditional – These are the snow shovels your granddaddy used to clear up driveways and walkways. It's a traditional shovel that uses your force. All you have to do is scoop the snow and throw it on the side of the walkway. You might have to put some effort into it, but it counts as a workout. These shovels are great for warmer to moderate climate areas.
Electric – If you don't really like to lift and throw snow, or if you live in a cold climate area, an electric model comes with many benefits. You can choose from corded and cordless, and all you have to do is push the tool and let it do the hard work for you. Corded models give you unlimited runtime but limited mobility, whereas cordless ones come with unlimited mobility but limited runtime. No matter your choice, clearing driveways and walkways will surely be easier.

Snow Shovel FAQ
Q: What are snow shovels?
A: Snow shovels are simple tools designed to help homeowners scoop, lift, and throw away snow. They differ from other shovels due to their specifically designed head that allows for easy gathering and lifting on the flakes.
Q: What is the difference between a snow shovel and a snow pusher?
A: A snow shovel is designed to help you lift and throw snow, whereas a snow pusher is designed to push snow out of the way. The blade of a snow pusher is usually more concave, allowing it to gather more material at a time. However, lifting such a load and throwing it is often impossible.
Q: What type of plastic are snow shovels made of?
A: Snow shovels are typically made of polypropylene, a resilient type of plastic that resists low temperatures and heavy loads without bending, breaking, or becoming brittle.
Q: What is a poly snow shovel?
A: A poly snow shovel is a snow shovel made from polypropylene plastic.
Q: How do you use a snow shovel?
A: Simply push the blade under the snow to scoop it, lift the shovel, and throw the snow on the side of the walkway. If you have an electric model, just push the shovel as you would do with a lawnmower – the machine will do everything else for you.
Sign Up Now
GET THE VERY BEST OF GEARHUNGRY STRAIGHT TO YOUR INBOX