Best Snow Shovels In 2021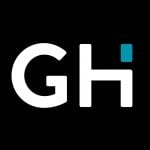 This product guide was written by GearHungry Staff
Published
February 21, 2020
Support us! GearHungry may earn a small commission from affiliate links in this article.
Learn more
You may love winter and snow sports, but the truth is that snow comes with chores. You'll have to keep your walkways and driveways clean in some way. Ice melt may help, but what if there has been a blizzard throughout the night? Shoving off the fluffy flakes off your driveway could be a must. And that's where a snow shovel steps in. If picking one from the dozens of models on the market is confusing, check out the best snow shovels in our rundown.
The Best Snow Shovel
Snow Shovel Buying Guide & FAQ
How We Chose Our Selection Of Snow Shovels
Our goal here at Gear Hungry is to provide you with rundowns of the best products on the market. That's why we used the following criteria to select the snow shovels on our list:
Brand – While a brand is not always a guarantee for the quality, it's safe to say that the big names are big because they conquered the consumers in one way or another. Most of the brands we chose manufacture their snow shovels in America, and they are all praised for the quality of their products.
Price – A snow shovel might be a useful tool, but a too eye-watering price could put off almost anyone. While it's hard to decide what is a fair price for a high-quality snow shovel, we made sure that all products that have made it to our list bring outstanding value for money.
Reviews – Users always have the best insights about a product's advantages and flaws. So, what better way to select our snow shovels? Besides the two criteria above, we also made sure each shovel is judged positively by most of its users.

Features To Look For In Snow Shovels
Seemingly, choosing a snow shovel doesn't require too much consideration. Yet, a poor quality shovel could make your life a nightmare. Snow might stick to the blade, or the handle could cause excruciating arm fatigue and back pain. That's why you should have a few things in mind before buying.
Material – There are two essential features a snow shovel must-have. A strong blade and heavy-duty handle. That's why it is important to check the material these two components are made of. Blades are usually made from polypropylene or coated plastic, a choice that trims down some weight while still delivering durability. As for the handle, choose aluminum or tubular steel – plastic could bend and break under the load.
Quality – Before buying, you should also assess the overall quality of the shovel. Quality products come with all needed for assembly, are made from strong materials, and usually have reinforced blade tips for longer durability.
Size – When it comes to the size, check both the actual size of the blade and the length of the handle. Some of the best snow shovels have 18-inch blades – the ideal size for scooping a lot of snow at one time, without putting too much burden on your body – as well as height-adjustable handles.

Types Of Snow Shovels
Until not so long ago, a snow shovel was a simple piece of traditional equipment. Now, you can choose between traditional and electric models.
Traditional – These are the snow shovels your granddaddy used to clear up driveways and walkways. It's a traditional shovel that uses your force. All you have to do is scoop the snow and throw it on the side of the walkway. You might have to put some effort into it, but it counts as a workout. These shovels are great for warmer to moderate climate areas.
Electric – If you don't really like to lift and throw snow, or if you live in a cold climate area, an electric model comes with many benefits. You can choose from corded and cordless, and all you have to do is push the tool and let it do the hard work for you. Corded models give you unlimited runtime but limited mobility, whereas cordless ones come with unlimited mobility but limited runtime. No matter your choice, clearing driveways and walkways will surely be easier.

Snow Shovel FAQ
Q: What are snow shovels?
A: Snow shovels are simple tools designed to help homeowners scoop, lift, and throw away snow. They differ from other shovels due to their specifically designed head that allows for easy gathering and lifting on the flakes.
Q: What is the difference between a snow shovel and a snow pusher?
A: A snow shovel is designed to help you lift and throw snow, whereas a snow pusher is designed to push snow out of the way. The blade of a snow pusher is usually more concave, allowing it to gather more material at a time. However, lifting such a load and throwing it is often impossible.
Q: What type of plastic are snow shovels made of?
A: Snow shovels are typically made of polypropylene, a resilient type of plastic that resists low temperatures and heavy loads without bending, breaking, or becoming brittle.
Q: What is a poly snow shovel?
A: A poly snow shovel is a snow shovel made from polypropylene plastic.
Q: How do you use a snow shovel?
A: Simply push the blade under the snow to scoop it, lift the shovel, and throw the snow on the side of the walkway. If you have an electric model, just push the shovel as you would do with a lawnmower – the machine will do everything else for you.
The best!
Gear, gadgets & stuff for men
Straight to your inbox