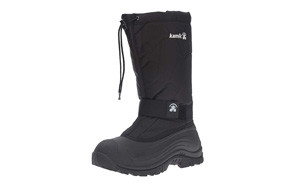 Kamik Greenbay Cold Weather Boot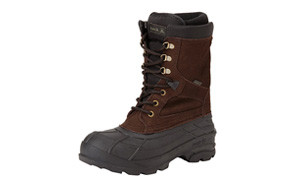 Kamik Men's Nationplus Boot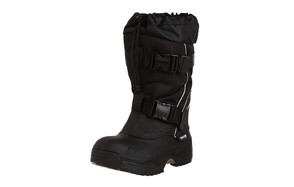 Baffin Impact Insulated Boot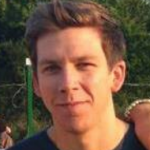 Winter is coming. Even if you're hearing it as a GoT reference, it still has you wondering about how prepared you really are for winter. If you're in snow-heavy environments like New England or along the east coast, then you know just how hard the storms can hit. They pop out of nowhere, and you need to be ready with the best snow boots possible.
Whether the power goes out or the roads are bad enough that you have to walk to the store, there are a million reasons you need a pair of snow boots. Hiking, exploring, whatever it is you like to do, you need proper traction, insulation and comfort. Let's let you slip into something a little more durable, and a lot more padded to take on the harsh tundra in your path.
The Best Snow Boot
Snow Boots Buying Guide and FAQ
Winter can be absolutely unforgiving on your gear. You can't spare any expenses or cheap out for your outerwear because one piece of shoddy equipment can be enough to let the cold seep in and take hold of you. We've laid out how we made our selection, how to maintain your winter boots and the answers to all of your burning questions.

How We Chose Our Selection of Snow Boots
Brand - Brand names come and go, but the ones that offer true quality tend to stick around for a while. We've been taking these well-known brands (and some lesser-known ones) and putting them under the microscope. At the end of the day, better brands tend to make better products.
Warmth - Depending on how low the temperatures are able to get and how thick the boots are, your warmth can remain even in -40 F weather. Some of these temperature ranges are pretty insane.
Quality - Quality and brand are synonymous with one another, but that doesn't give them a free pass. If anything, we more closely inspect them to ensure that you're not just buying a pretty logo, but that they're justified in their prices.
Reviews - User reviews help us whittle down our selections. We started this list with over eighty different snow boots in mind, and reduced it based on the best of the best, utilizing user reviews to find the ones that we would eventually purchase and test.
Design - The design dictates how your feet are going to land. If the boot isn't designed right, it isn't going to feel right, and you'll lose your footing when you crash down on the snow and ice. Play it safe, stick with a design that you enjoy and that works for you.
Price - You're always going to be impacted by price. The one difficult part of compiling this list is the wide range that many products have. Depending on your size, you could be paying anywhere from 1.0x to 3.5x the bottom price, at the cost of additional materials on bigger boots. It's a hassle, but one that can't be avoided in this space no matter how hard you look. We took pricing into consideration when building this list, but just know that there's a wide range that you're going to be met with when you check the current price on these snow boots for men.

Features to Look for in Snow Boots
Insulation - You can't very well say that the boots you have are top quality if they're not keeping your toes warm. Our fingers and toes are the first areas on our body to receive frostbite or acute nerve damage from extreme temperatures. In a nutshell: your insulation is going to keep those piggies from damages all winter long.
Boot Height - The taller the boot, the less likely you're going to get snow shooting down the top. This can come down to preference, depending on what area you live in and how much snow you frequently get. If you do go for a tall boot, make sure the upper section is made out of a naturally waterproof material.
Weight - Your winter gear is already packing a lot of additional pounds on you, which takes more out of you with each step. On average, you're looking at between four and seven pounds for a quality pair of snow boots, and that's just your feet. You can pack anywhere from twenty to fifty pounds of added weight on with gear alone.
Liners - A necessity for sure. Liners need to be easy to clean (as easy as a snow boot can be to clean), as well as provide excellent arch support throughout your journey. Bonus points if you grab a snow boot that has a removable liner.
Weatherproofness - Many gents make the mistake of assuming that just because they're "snow boots" that they're waterproof and wind resistant. That's not the case. Leather and rubber are naturally water resistant, and the latter also fairs quite well against wind. It's about the materials, the thickness, and if they've been treated with a coating or not. You can waterproof snow boots, but if they're thin, the wind is going to knock right through them.
Grip - Depending on your activity level, the grip is one of the most important elements in your purchase decision. The point of snow boots is insulation and very obviously lending you a helping hand when traversing the frozen wasteland outside your front door. Some just do it better than others, and some are designed for extreme use.
Comfort - Just because you're buying these with effectivity in mind doesn't mean that they can't be comfortable at the same time. Many manufacturers look to make a contoured design for the toe box, giving your feet a more comfortable resting position and reducing fatigue. This is where user reviews really become your saving grace.
Activity Level - What are you planning on using them for? Whether it's skiing, snowboarding, hiking or simply getting from A to B, you have to envision your everyday use. This will help you paint a better picture of just how much coverage you need, and how much money you'll be doling out on your snow boots.

Types of Snow Boots
Casual - Just as you'd expect. These are great if you're just walking through town to get a bite to eat with the boys, or you're just looking out for your safety on patches of ice and inclement weather on your way to work. Casual snow boots aren't used by contractors or carpenters when the frigid air hits, but most often come with excellent style elements so you can apply them to your wardrobe and make them work with your existing collection of clothes.
Hiking Boots - Now we're getting somewhere. These are your number one companion on any hiking trip in winter. You're not going to let a little bit of fresh snow stop you from taking the hike, but being a bit safer about it doesn't hurt. These have a great balance between being comfortable and gripping the ground, however, frozen it may be.
Extreme Cold Winter Boots - Much like our number two selection above, these are designed to handle sub-zero temperatures with finesse. Whether you're moving through slush with a mild wind going, or you're working outside for extended periods of time, you're going to need additional warmth. Extreme cold winter boots are a necessity in regions like northern New England, the upper midwest, and mountainous areas.
Snow Boots FAQ
Q: What Are Snow Boots?
A: Snow boots are built from superior materials that are naturally water resistant, or can easily be coated in water-resistant spray or coatings. Designed to travel through snow, accompany you on ice fishing, and just keep you warm through frigid conditions. Snow boots are one of the leading ways to prevent frostbite in harsh winter months (your digits are the first thing to be affected because they're the farthest from your heart).
Snow boots also offer excellent comfort to reduce ankle swelling and fatigue when you're traveling through fresh snow or stubborn, frozen-top snow that's been on the ground for a few days. You get around easier, keep dry, and show that you're prepared for absolutely everything winter's going to throw your way.
Q: The Soles Don't Have as Much Grip as Before, Why?
A: Your interior soles are eventually going to whittle down, and you'll feel like you're slipping around in your own boots. That doesn't exactly paint a perfect picture of you trekking through the snow, does it? You need to the interior to be on-point just like the exterior.
The main cause of your soles breaking down is directly related to bacterial growth along the insole. You'll find that over time, the grip lessens and even socks with traction pads on the bottom will have a hard time finding a grip. Consider replacing the insoles, and using our cleaning guide at the end of this to maintain your interior, and prevent this from happening again.
Q: Are Higher Shoes Better for Snow Walks?
A: Yes they are, but not just for the obvious reasons.
For one, you'll have better traction while hiking. Sounds a bit arbitrary, eh? The higher the sides, the more stability you're going to have for your ankles, and the better grip you're going to get when you step down. Think about losing your footing on a rock or a section of the path when hiking. You always feel weight and force in your ankle before it moves up your shin. In fact, you're about four times more likely to damage your ankle instead of anywhere else from the waist down while hiking, with your foot being in second place. Stability, dexterity, lessened chance of injury.
Then there's the main point of keeping you dry while you walk or hike. The taller the cuff on the boot, the less likely the chance of stepping into deep snow or a sudden snowbank and it biting you in the rear end. Once the snow gets inside the boot, it's basically stuck there. These are meant to keep water out at all costs, but once it gets inside, you'll have to wait until you break or head home to take off your boot and remedy the situations.
Lastly, the main reason that snow boots with higher cuffs are better for going on a walk, is being protected against slosh on the roads. Winter sucks, and if you're walking through fresh powder to get to the store in the city you live in, you know that the plows didn't do a good job and the roads are going to be crammed. This means more people driving through slush and send it flying your way. Keep the slush out, stay dry and warm in more urban areas.

Q: What is the Difference Between Regular and Waterproof Hiking Boots and Snow Boots?
A: Most of the design is all focused in the bottom half of the boot. You're dealing with different treads that help to provide traction in different situations. For instance, standard hiking boots and waterproof hiking boots usually have the exact same treads along the bottom. Waterproofing the bottom of one of those boots would do nothing but make it slippery. That's why we have to rely on the materials and their natural water repellent nature (which is why most boots have rubber soles).
With snow boots, they're built in an odd way that lets you grip onto the snow, but also keeps it from melting and seeping through the material. The main difference is in the treads, but when you get into the upper second on snow boots, that's where you hit the reason that the price point is so much higher.
The best snow boots are made of leather or rubber, which both naturally repel water. It's still necessary to seal leather and reapply waterproofing spray to both types of boots, but since most manufacturers use these materials, it's pretty resistant to water seeping through or getting in. The taller the boot cuff, the more expensive materials used, and the higher the price point is going to be. Then again, it's also better coverage.
Q: Should I Wear Some Special Socks with my Snow Boots?
A: You have a couple of options. You can either go with a wool sock for maximum warmth and comfort, or a compression sock to keep your circulation alive and well, but also don't have much in terms of insulation.
Personally, we use merino wool, which has proven to be the most breathable while keeping you completely warm. When your feet are already stuffed into these winter boots all day, it's good to have a bit of breathability.
We don't recommend standard Hanes cotton socks (or whichever brand you use) simply because they're notorious for getting overly sodden and assisting frostbite while you're out on the slopes or hiking through the snow.
Q: How do I Best Care for My Snow Boots?
A: There are two primary methods we want to go over. Before going through the step-by-step procedures, we just want to take a moment to explain the importance of caring for your snow boots.
Unlike a pair of work boots that promotes a bit of ventilation to keep your toes cool, snow boots do the exact opposite. You're going to sweat, it's going to get gross, and you're going to develop a lot of bacteria growing in the toe box of your boot. Even the best snow boots are going to run into some form of these problems. The higher the collar and the better the rest of your snow gear is, the better the habitat you're building for bacteria. It's a double-edged sword, really.
So when we tell you to be extremely meticulous and thorough with these steps, it's not simply out of a desire to sound intelligent. Bacteria eats away at your boots, causes athlete's foot and other fungal growths, and also creates a nasty odor. This is everything you can do (in two different fashions) to avoid all those problems.
The Kitchen Cabinet Method
This one was a household staple back in the 1960's. When you come in and kick off your snow boots, there's melted snow and sweat sloshing around in there. This method not only gets rid of bacterial growth but also helps to reduce odors in the future.
In a small bowl, mix together two teaspoons of baking soda with a half-cup of white distilled vinegar. One handles odors (which also handles bacteria), the other sterilizes, and if they both sit in the lining of your shoe, it's not going to be a problem. Whip it into as much of a paste as you can.
Get a rag or a simple face cloth and completely soak it in this mixture. Depending on the size of the rag, you may need to double the recipe we've provided. Make sure it's saturated, and prepare to go to work.
Dig that rag deep into the boot, moving all through the toe box. You'll have to work your fingers in there up to your elbows but trust us, this is what's going to eliminate that bacteria. R.I.P. that face cloth, though.
Give a whiff over the boot. You should be able to smell a reduction of up to 90% in the previous odor. If not, if it's been too long since you've cleaned your winter boots, get another rag and do it again. All the ingredients listed might cost you a whopping $3.00 for large containers of each product. Repeat this as necessary.
Air dry. Leave the mouth of these boots in front of a fan or hang them at an angle outside, so that gravity will help to remove any excess moisture. Even if you leave in some of that mixture soaked into your liners, it's not going to harbor bacteria.
The Old Toothbrush Method
We call it that, because you're not going to use your new toothbrush, now are you? Grab one, buy a pack from the dollar store, do what you will. This can also be exchanged with a broader light bristle brush, but to get in those crevices, a toothbrush is best. Let's get into it.
Make a mixture of two parts warm water, one part vinegar. Scale the batch to the size of your boot, ensuring there's enough to cover a tall collar.
Swash the toothbrush around before every burst of brushing. You're going to start from the top near the collar and work your way down, scrubbing circles into your boot. This mixture works well on leather, polyester, nylon, basically anything.
Once you reach the bottom, flip the boot on its side and take care of the treads. You're going to be surprised when you see it. These may be snow boots, but they pick up a lot of other junk along the way.
Rinse your boot under the hose of your kitchen faucet, but don't submerge. You're just getting all those excess particles off that the toothbrush loosened, but didn't fully remove.
Important note: for leather boots, you may need to reseal them at this stage. This is up to your discretion.
Lastly, consider applying a waterproof spray to recase your boots. Most snow boots rely on their materials to keep snow out, but no manufacturing process is 100% accurate. You should use a waterproofing spray because, for most snow boots, manufacturers use them before packaging.

Your Boots, Your World
There's no tundra you can't pass over. With the best snow boots for men strapped to your feet, you can go and pull a Nicolas Cage from National Treasure if you want to, or make like Wahlberg from The Italian Job. Either way, conquer the day and leave some love for the gents who showed you the ropes.