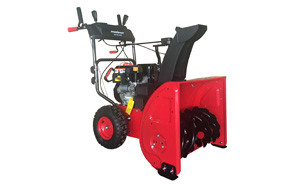 PowerSmart 2-Stage Briggs & Stratton Gas Snow Blower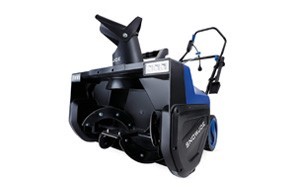 Snow Joe SJ627E Electric Snow Blower w/Dual LED Lights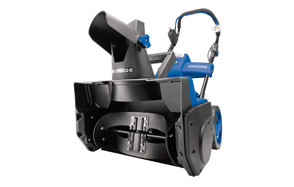 Snow Joe iON18SB Cordless Brushless Snow Blower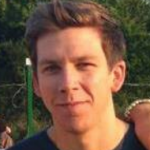 The truth is, it can be quite frustrating when you have to clear huge amounts of snowfalls before you can get out of the house. And in most cases, snow shovels aren't as effective as you'd want them to be. Thankfully, snow blowers have come to your rescue. These machines pick up snow and throw it out of your way in no time and quite effortlessly. If you have searched for these machines before, you must have realized that there are tons of them available in the market and ascertaining which is the best can be tricky. Hence, to make things easy, we have prepared this article of the best snow blowers just for you.
The Best Snow Blower
Snow Blower Buying Guide
Features To Look For In Snow Blowers
Motor Type - A very important feature to look for when buying a snow blower is the motor type. There are two motor types used in powering snow blowers: 2-cycle and 4-cycle engines.
Although the 2-cycle motor is fuel-efficient, it cannot be lubricated with oil. However, oil can be mixed with gasoline to get the job done. But this process is quite tedious and complicated because if the mixture is not properly done, it could result in serious engine damage. A snow blower equipped with a 2-cycle engine will consume lesser amount of gas than a 4-cycle engine, under similar operating conditions. However, it tends to have a shorter shelf life.
The design of a 4-cycle engine reduces the effect of wear-and-tear on the machine. However, the biggest let-down of the 4-cycle engine is that it requires constant maintenance. In fact, oil changes have to be done at the beginning and end of winter.
All in all, the 4-cycle engines are better than the 2-cycle models. As long as they are maintained regularly, then you have no problem.
Speed Control - Today, a lot of snow blowers are fitted with speed control, which allows users to adjust the speed of the machine's driving system. Most single-stage snow blowers and few two-stage models are designed with a single forward speed option.
However, for the options with multiple speed variations, users can increase or decrease the speed if the clearing conditions permit, and get to finish the work in no time. For instance, if users encounter very compacted and fluffy snow, they can increase the speed for enhanced control and mobility. On the other hand, if they encounter dense snow, they can decrease the speed, so the impeller and auger blades can keep up with the task.
Wheels VS Tracks - Another component to consider when buying a snow blower is the driving mechanism. While some snow blowers are fitted with tracks, others come with wheels. The main distinction between wheel-driven and track-driven snow blowers borders on speed, traction and maneuverability.
Navigating with a wheel-driven snow blower is much more convenient than using track-driven systems because they are somewhat difficult to pivot on a single wheel. However, new designs of track-driven snow blowers are equipped with turn-sensing technology that helps to effortlessly spin the blower in you want it. And even though traditional track-driven snow blowers are usually slower when compared to wheeled blowers, cutting edge technologies like RapidTrak is bridging the gap that exist between both driving mechanisms.
Also note that track-driven snow blowers are quite weightier than wheeled throwers. This makes them more suitable for heavy-duty operations. They also have better traction control, which makes it easier to navigate them through steeped terrains. However, track-driven snow blowers are typically more expensive. But then, it's unsurprising considering the number of qualities and advantages they have over wheel-driven blowers.
Types Of Snow Blowers
Single Stage Snow Blowers - A single-stage snow blower picks up snow with its auger and discharges it from the chute in a single action. These types of snow blowers do not blow the snow from the chute; instead, they throw it away through the auger. This is why they are sometimes called snow throwers. Single-stage snow blowers are generally small compared to the other two types of blowers.
These snow machines are not designed to work on steeped terrains because they have relatively less powerful engines. Instead, they are suitable for clearing sidewalks and short driveways that don't have enormous snow accumulation. Also, the auger of a single-stage snow thrower makes direct contact with the ground, which makes it inappropriate for gravel-filled surfaces.
2-Stage Snow Blowers - A 2-stage snow blower has an auger that picks up snow, just like the single-stage blowers. However, the difference is that 2-stage snow blowers are equipped with an impeller that blows the snow out of the chute. This two-stage process makes the auger function more effectively. It is not involved with the expelling of snow from the chute. Hence, these types of snow blowers get more snow cleared in less time than a single-stage blower.
Furthermore, 2-stage snow blowers are typically constructed with large augers and engines to facilitate the clearing of steeper terrains. It is because of these numerous components that make a 2-stage snow blower heavier and larger than a single-stage thrower.
The major drawbacks of two-stage machines are their prices and fuel consumption rates. However, if you need to clear a large expanse of land, with a deep and inclined surface, then you have to go for at least a two-stage snow blower.
3-Stage Snow Blowers - These machines are inarguably the biggest, heaviest and most expensive snow blowers. They are equipped with gigantic engines that deliver an enormous amount of power, thereby getting work done in the shortest possible time. These machines are also fitted with large augers to facilitate easy and quick removal of snow.
The major difference between the 3-stage snow blower and other snow blowers, is that the wheels are not propelled by the auger. Instead, they are driven by the engine, which makes them powerful and long-lasting.