Best Smart Bulbs In 2021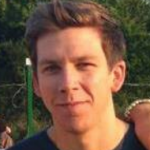 This product guide was written by Jordan Carter
Support us! GearHungry may earn a small commission from affiliate links in this article.
Learn more
From smartphones to smartwatches, it is obvious that if you aren't going 'smart' you aren't living yet. Since the advent of the smart bulb technology, it has come a long way, proving useful to people of all ages and from all walks of life. In addition to being a lot more accessible, these handy devices have also become more compact, brighter and even easier to control. A number of brands have picked this up and as such, there is a variety of them present on the market today. In order to help you sort through the rubble for the best options, here is are some of the best smart bulb options out there.
The Best Smart Bulb
LIFX (A19) Wi-Fi Smart LED Light Bulb




With its wide range of vivid colors, this smart home bulb is one of the best options out there. The LIFX (A19) Wi-Fi Smart LED Light Bulb is an energy efficient device that will ensure that users have lights for every mood and occasion. Besides being able to set the mood, users can equally set a schedule with this Wi-Fi light bulb. Thanks to the addition of a Day and Dusk automation, settings such as color, temperature, and brightness can be programmed to can be adjusted to suit your schedule at all times. All that is needed to get it all started is a functioning Wi-Fi connection. The accompanying LIFX app is needed to operate the bulbs seamlessly, it equally has software updates that make it even more efficient over time. Our guide to the best smart thermostats features more useful devices for your home, so check them out.
Key Features:
Easy setup and ultimate control
Compatible with a wide range of Home automation devices such as Amazon Alexa and Mobile app such as Microsoft Cortana and Google assistant
Long LED life span of over 22 years at 3hrs/day estimate
Specification:
Brand

LIFX

Model

LHA19E26UC10

Weight

7.8 ounces
The range of colors is superb
It comes with a highly functioning app
Good value for money
They periodically fail to connect to the network
Has to be constantly reset
It has a longevity
Philips Hue Single Premium A19 Smart Bulb

Take control of the color and intensity of your lights with this single premium Philips Hue smart bulb. Connect to Amazon Alexa, Google Assistant, and Apple Home Kit to maintain absolute control of your lighting system at home or in the office. More interestingly, you can expand your lighting system functionality by connecting with other compatible HUE smart home accessories such as HUE motion sensor, HUE tap, HUE dimmer switch, etcetera, which can all be separately purchased. The Philips Hue single premium smart bulb is very easy to install and use. Just connect the light bulb into the desired location, download the Philip Hue app and pair your Hue device to the hub. Voila! it's ready to use.
Do you know that your mood affects your physical and psychological health? Do you want to regulate your mood for healthier and better living? Philip Hue smart bulb comes handy here. With the "relax" and "focus" mode configuration, this smart bulb will automatically adjust to the right color, intensity, and temperature, to boost your concentration and energy. There are over 16million colors and 50,000 shades of white to choose from, based on your mood and preferred ambiance. Its dimming function, aside from the everyday home use, can also find application in a party scenario, where the light intensity and color can be tweaked to create custom scenes. This 10w capacity LED bulb is meant for indoor purposes only and does not require the use of batteries. Get your Philip Hue smart light bulb now for your exotic lighting experience. The manufacturer is offering a 3-year warranty for this product – so your satisfaction is guaranteed.
Key Features:
Easy installation and operation
Compatible with Amazon Alexa, Google Assistant, and Apple HomeKit devices
Dimming function and mood control
Compatible with other Hue devices
Specification:
Brand

Philips Hue

Model

464487

Weight

4.8 ounces
TP-Link Kasa Multicolor Dimming LED Smart Bulb

No hub is required to set up this Kasa smart light bulb. All you need for easy set up and operation is a smartphone, a Kasa app downloaded on your mobile phone, and a 2.4GHz Wi-Fi connection, to give you control from anywhere. Note that the Kasa app is free to download and has Android and iOS versions. This flexibility is a plus for mobile phone control. Connect this light bulb to any Home automation device (sold separately though), to gain more control via voice commands and automated schedules. Amazon Alexa, Google Assistant, Apple HomeKit, Microsoft Cortana, all works perfectly with Kasa smart LED light bulb. So, if you need a voice assistant to help you wake up in the morning or settle down at nights, Kasa Smart LED light bulb, in association with any of the above-named automation devices and app, can help you achieve this by creating the perfect ambiance to align with your needs and moods.
With a wide range of colors available and an excellent dimming capability, this light bulb can be tuned to create custom scenes for you, be it late night studies, movie mood, romantic atmosphere, etc. your custom choices are limitless. TP-Link Kasa Multicolor LED Smart Light Bulb is available in three different models: Kasa Smart Light Bulb -Multicolor, Kasa Smart Light Bulb – Dimmable, and Kasa Smart Light Bulb – Tunable White, all of which has same power lumens of 60w equivalence and beam angle of 220o wide, but different light appearance range. Don't worry about product quality and user satisfaction, a 2-year warranty is provided to guarantee this.
Key Features:
Voice control function – with Amazon Alexa, Google Assistant, Apple HomeKit, Microsoft Cortana
Simple setup – No hub needed
Multi-color and dimming function
Custom scenes and automated schedule
Specification:
Brand

TP-Link

Model

KL130

Weight

8 ounces
Sengled Smart LED Bulb Soft White A19 Starter Kit

This product is available in different packaging options; 1-8-piece bulb pack, outdoor floodlight bulb and soft white extra bright bulb (a pack is made up of a soft white bulb, a hub, and a power adapter). Whichever pack is preferred, it is recommended this product is purchased alongside an Amazon Alexa to enjoy the voice-control functionality. It is also compatible with any Google Assistant enabled device, IFTTT or the Sengled smart switch. However, it also worth noting that Sengled smart LED soft white bulb requires a hub (which is already part of the pack), a 2.4GHz wi-fi connectivity and Sengled Home app (android/iOS) for full functionality.
If you are conscious of your daily or overall home energy use and consumption, the Sengled Home App has a monitoring platform where your electricity use in kWh is displayed. With this information, necessary adjustments and scheduled automation can be done to reduce excess usage. This soft white kit has 800 power Lumens, an adjustable color temperature of 2700K and no color support. It is designed solely for indoor use with an operating temperature between -4 – 104oF. It can be remotely controlled from anywhere as long as the bulbs are connected through the hub, the physical switch is in the 'on' position, and you have access to the internet. Do you have other Sengled smart devices? Do you want to have control over all your smart devices? A total of up to 64 Sengled smart devices can be connected to the Sengled smart Hub to give you the desired ultimate control.
Key Features:
Energy Efficient and long-lasting
Hub use and availability – Hub comes with the pack
Compatible with Alexa, Google Assistant, IFTTT and Sengled smart switch
Adjustable color temperature and wide range of operating indoor temperature
Specification:
Brand

Sengled

Model

19030011

Weight

8.3 ounces
Kasa Smart WiFi Light Bulb




Anyone in the market for a smart bulb that does not need a hub to function is in luck. This affordable option is exactly what the doctor ordered. With the Kasa Smart WiFi Bulb, user can enjoy an adequately lit home without as much as lifting a finger. Simple and precise voice commands can be used to control this smart home device and it is also compatible with Amazon Alexa, Microsoft Cortana, and Google Assistant. In addition, this smart home bulb can be controlled from anywhere. The basic thing needed is the Kasa smart app (available on both iOS and Android), after setting up you are good to go. For further convenience, it has a dimming range of 1% to 100%, so it can be set to your preference.
Key Features:
Voice commands can be used to control it
There is no hub needed to control it, a smartphone and Wi-Fi will suffice
It has a dimming range of 1% to 100%
Can be controlled from any location by using the Kasa Smart app
Specification:
Brand

TP-LINK

Model

KL110

Weight

4.8 ounces
It does not require the use of a hub
Good value for money
Incredibly easy to set up
Constantly needs to be reset
Lacks some vital features (e.g. Wake up feature)
The Kasa app is not user-friendly
Philips Hue White A19 60w Equivalent Dimmable Led Smart Bulbs

This easy to set up remote control light bulb is a great addition to any smart home setting. Really dive into the 21st century with these energy efficient smart lights that will have your home lit on your own terms. The Philips Hue White A19 4-Pack 60W Equivalent Dimmable LED Smart Bulbs to come in practically every shape and size to suit the needs of users everywhere. What makes it even better is the fact that it is a long-lasting period, from 20 days to 20 years, these smart light bulbs have got you covered. They come fitted with a highly functional bridge that facilitates everything concerning this device. It basically connects the smart device to the Philips Hue light. The best part of this is that you can easily control the light from anywhere in the world using the MyHue online interface. For more smart devices for your home, check out our guide to the best smart plugs.
Key Features:
It can be connected to a range of smart home devices
Voice control is possible using an array of smart home speakers
It is incredibly easy to install
Contains 4 bulbs in a pack
Specification:
Brand

Philips Hue

Model

472027

Weight

11.2 ounces
The lights have the ability to remain on a schedule
They are bright but not overpowering
They remain dim till when adjusted for comfort
It may not have the longest lifespan
They turn out looking yellow, not white
The software updates are challenging
Sengled Smart Wi-Fi LED Soft White A19 Bulb

This is an easy to install option that will bring ease and comfort into the homes of all its users. The fact that there is no hub required makes the Sengled Smart Wi-Fi LED Soft White A19 Bulb a great option. Anyone who is new to smart bulbs as a whole will benefit greatly from this Wi-Fi bulb. Once the Sengled App is downloaded the rest is a breeze, different settings, colors, and tones can be accessed. For further convenience, it can be used in collaboration with a voice assistant of your choice. There is no need to get off the couch or out of bed to operate this handy device. The fact that it is an energy efficient route makes it an even better option for smart device users everywhere. If you re also looking for smart devices that will help you enhance the security of your home, check out our top picks of the best smart locks.
Key Features:
It does not need a hub to function
Makes use of voice control powered by Alexa and Google Assistant
It is energy efficient
Can be adjusted to different moods and colors
Specification:
Brand

Sengled

Model

W11-N11

Weight

5.6 ounces
It is incredibly easy to set up
It can be easily adjusted
Conveniently works without a hub
It does not work more than 10 feet away from a router
The app has glitches
Not a good value for money
SYLVANIA 74979 A19 Filament Soft White LED Bulb




An Apple Homekit and a functional internet connection are all that is needed to operate this top-notch remote-control light bulb. The SYLVANIA 74979 A19 Filament Soft White LED Bulb is an easy to use smart bulb that is suitable for Apple users everywhere. It is conveniently easy to set up by simply following a few straightforward steps. Aesthetically, it is stunning, it has a one of a kind vintage design that will blend into any home that features a rustic theme. Additionally, it can be operated quite easily using Siri or through the use of the Apple Home App. It is totally customizable and as such different tones and intensities can be applied to a number of rooms within the house. Different schedules can also be set to suit your routine for more convenience. Be sure to also check out our guide to the best smart doorbell for more cool products like this.
Key Features:
Makes use of voice integration
It is an energy efficient option
It can be paired directly to an Apple Homekit
It functions as an individual light atmosphere
Specification:
Brand

SYLVANIA

Model

74979

Weight

3.04 ounces
It is incredibly easy to set up
Longevity is not an issue
Good value for money
The app is loaded with glitches
It becomes slower over time
It is not compatible with a wide range of smart devices
eufy Lumos Smart Bulb 2.0

This new and improved device is loaded with features that make it a great addition to any smart home setting. The eufy Lumos Smart Bulb 2.0 is approved far and wide and has even been voted 'Best Smart Bulb of 2019' by Reviewed.com. Nevertheless, there is no seal of approval like personal experience and this device provides a great experience. It is highly adjustable and can be dimmed to suit the preference of users. These smart light bulbs can be activated using Alexa and Google Assistant which makes it even more convenient for anyone looking to use it. Even more convenient is the fact that 2 or more Lumos bulbs can be paired together using the EufyHome app, as such, the brightness of the paired bulbs can be controlled collectively. You may also find useful some of the best water detectors from our list, so take a moment to check them out.
Key Features:
Has a wide dimming range
It can be voice controlled using Alexa and Google Assistant
It can be accessed from any location
It is dimmable and adjustable
Specification:
Brand

eufy

Model

AK-T1015121

Weight

4.2 ounces
It does not require a hub to function
Incredibly easy to set up
Access to bulbs can be shared with other people
It is not much different from the previous version
There is no IFTTT integration
Longevity is an issue
Globe Electric Wi-Fi Smart 10 Watt

It takes a lot more than screwing in a bulb for this smart bulb to function, nevertheless, this device makes it quite easy to use. With the Globe Electric Wi-Fi Smart 10 Watt Light Bulb users can seamlessly control the lighting of their home from any given location. All that is needed is a smartphone, the GLOBE Suit app, and a functioning Wi-Fi connection. The fact that no hub is required makes it even more accessible and convenient. Additionally, it can be operated using Google Assistant as well as Alexa, so with a simple command, you can make use of this handy device comfortably. Also, with these bulbs' users can completely alter the mood of a room, from high to low intensities, it has got all users covered. If you are looking for some handy devices to help you sleep better, check out our guide to the best white noise machines.
Key Features:
It can easily be controlled from any location
Set up is quite easy
It does not need a hub to work
It is compatible with Google Assistant and Alexa
Specification:
Brand

Globe Electric

Model

34207

Weight

9.8 ounces
It is easy to install
The App is accessible and user-friendly
The dimming range is quite wide
The app experiences a few glitches
Longevity is a concern
Does not have a wide color spectrum
Smart Bulb Buying Guide
Bulb Type - They may all come under the umbrella of smart bulbs, but they come in different shapes and sizes. They also function in a range of ways, some make use of proprietary hubs, some work when connected to Wi-Fi while others use a third-party smart home hub. Finding out about all these types can help users pinpoint what is more convenient for them.
Colors - These handy fixtures come in a range of colors and intensities, so users have to be careful to find the most suited option. Additionally, some of these devices come with provision for adjustment and customization. This is a lot more flexible but may cost a bit more, nevertheless, whichever route you choose to take should be done after some research is done on the available color spectrum.
Connectivity - As aforementioned, smart bulbs work in different ways, the connectivity is completely dependent on the way it works. If you opt for a Bluetooth operated bulb then you will only be able to adjust it at home. yWi-Fi has a wider range but is completely dependent on your internet speed.
App - Seeing as it is a smart bulb, an app is usually utilized to control it and facilitate updates. Ensure that the accompanying app functions properly on your mobile device in order to avoid any inconvenience. For iOS and Android users, it is important to gauge compatibility beforehand.
Brightness - While some people like a brightly lit room, others function like vampires and prefer a dimly lit space. In order to avoid disappointments, users should look at the specs and determine the level of the brightness before making a purchase.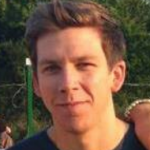 Jordan Carter is Gear Hungry's resident Editor-in-Chief with a genuine love and passion for all things tech. Jordan works diligently to ensure only the best products ever make it onto the platform and are showcased in Gear Hungry's carefully curated, tested and expertly researched, informative buying guides.
The best!
Gear, gadgets & stuff for men
Straight to your inbox