Kasa Smart WiFi Light Bulb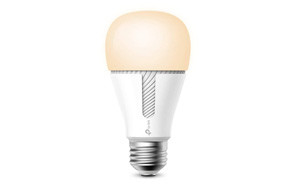 Key Features:
The device can be controlled with a simple and precise voice command
Compatible with Amazon Alexa, Microsoft Cortana, and Google Assistant
Versatile and can be controlled from anywhere using the available app
Available on both iOS and Android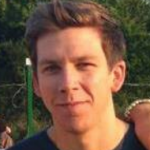 From smartphones to smartwatches, it is obvious that if you aren't going 'smart' you aren't living yet. Since the advent of the smart bulb technology, it has come a long way, proving useful to people of all ages and from all walks of life. In addition to being a lot more accessible, these handy devices have also become more compact, brighter and even easier to control. A number of brands have picked this up and as such, there is a variety of them present on the market today. In order to help you sort through the rubble for the best options, here is are some of the best smart bulb options out there.
The Best Smart Bulb
Smart Bulb Buying Guide
Getting a smart bulb may seem like an easy choice, but there are so many options out there that could easily confuse anyone. In order to get the best value for a buck as well as the most suitable option for you, here are some pointers.
How We Chose Our Selection Of Smart Bulb
Reviews - Going through reviews can serve as the best way to get in-depth information about any given product. Manufacturers and distributors have no choice but to talk a big game in order to drive sales. Looking out for testimonials from people who have hands-on experience with the smart bulb can help users gauge exactly what they can and cannot handle.
Price - In the world we live in price is directly equivalent to quality. Obviously, breaking the bank is not the way forward, but the best devices probably call for a bit more money. Spending a few extra bucks is a great way to save money in the long run but there is really no method to these things. There are some top-notch products that are quite cost-effective, with a little bit of research they can be found.

Features To Look For In Smart Bulbs
Bulb Type - They may all come under the umbrella of smart bulbs, but they come in different shapes and sizes. They also function in a range of ways, some make use of proprietary hubs, some work when connected to Wi-Fi while others use a third-party smart home hub. Finding out about all these types can help users pinpoint what is more convenient for them.
Colors - These handy fixtures come in a range of colors and intensities, so users have to be careful to find the most suited option. Additionally, some of these devices come with provision for adjustment and customization. This is a lot more flexible but may cost a bit more, nevertheless, whichever route you choose to take should be done after some research is done on the available color spectrum.
Connectivity - As aforementioned, smart bulbs work in different ways, the connectivity is completely dependent on the way it works. If you opt for a Bluetooth operated bulb then you will only be able to adjust it at home. yWi-Fi has a wider range but is completely dependent on your internet speed.

App - Seeing as it is a smart bulb, an app is usually utilized to control it and facilitate updates. Ensure that the accompanying app functions properly on your mobile device in order to avoid any inconvenience. For iOS and Android users, it is important to gauge the compatibility beforehand.
Brightness - While some people like a brightly lit room, others function like vampires and prefer a dimly lit space. In order to avoid disappointments, users should look at the specs and determine the level of brightness before making a purchase.