LIFX (A19) Wi-Fi Smart LED Light Bulb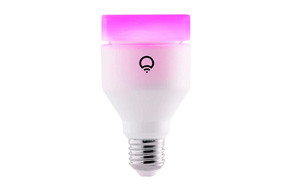 Key Features:
Easy setup and ultimate control
Compatible with a wide range of Home automation devices such as Amazon Alexa and Mobile app such as Microsoft Cortana and Google assistant
Long LED life span of over 22 years at 3hrs/day estimate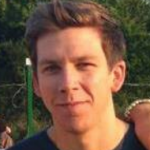 From smartphones to smartwatches, it is obvious that if you aren't going 'smart' you aren't living yet. Since the advent of the smart bulb technology, it has come a long way, proving useful to people of all ages and from all walks of life. In addition to being a lot more accessible, these handy devices have also become more compact, brighter and even easier to control. A number of brands have picked this up and as such, there is a variety of them present on the market today. In order to help you sort through the rubble for the best options, here is are some of the best smart bulb options out there.
The Best Smart Bulb
Smart Bulb Buying Guide
Bulb Type - They may all come under the umbrella of smart bulbs, but they come in different shapes and sizes. They also function in a range of ways, some make use of proprietary hubs, some work when connected to Wi-Fi while others use a third-party smart home hub. Finding out about all these types can help users pinpoint what is more convenient for them.
Colors - These handy fixtures come in a range of colors and intensities, so users have to be careful to find the most suited option. Additionally, some of these devices come with provision for adjustment and customization. This is a lot more flexible but may cost a bit more, nevertheless, whichever route you choose to take should be done after some research is done on the available color spectrum.
Connectivity - As aforementioned, smart bulbs work in different ways, the connectivity is completely dependent on the way it works. If you opt for a Bluetooth operated bulb then you will only be able to adjust it at home. yWi-Fi has a wider range but is completely dependent on your internet speed.
App - Seeing as it is a smart bulb, an app is usually utilized to control it and facilitate updates. Ensure that the accompanying app functions properly on your mobile device in order to avoid any inconvenience. For iOS and Android users, it is important to gauge compatibility beforehand.
Brightness - While some people like a brightly lit room, others function like vampires and prefer a dimly lit space. In order to avoid disappointments, users should look at the specs and determine the level of the brightness before making a purchase.