If you're heading into the great outdoors whether for a leisurely weekend with the family or to trek through the Presidential Range in New Hampshire in mid-winter you'll need a sleeping bag that's appropriate for the conditions you'll be facing. A lot goes into the design of a sleeping bag and In order to find the bag that's right for you you'll need information and that's what we're here to provide with this review guide of the 10 best sleeping bags. From materials to filling to zipper quality to weight, size and more we cover all the pertinent details so that you can pick the right bag for your next outdoor adventure. Let's begin.
Our Picks Of The Sleeping Bags in 2018
Buyers Guide
Here are three of the most common buyer questions we encountered while researching the best sleeping bags on the market.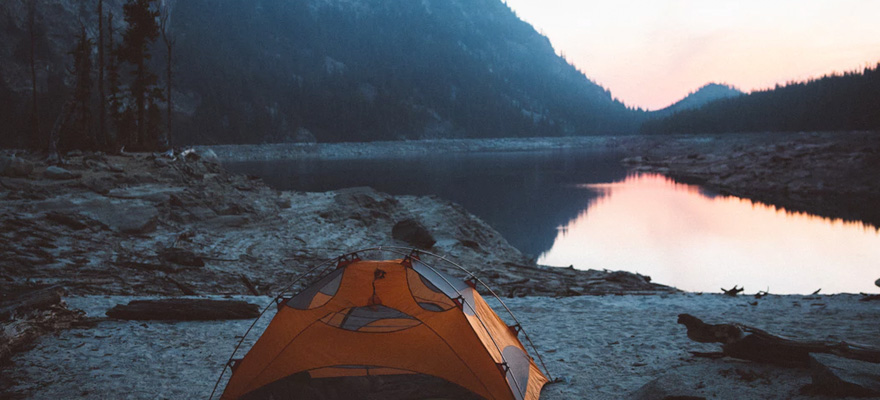 What Is The Best Camping Sleeping Bag? – For our money we'd have to go with the Teton Sports Celsius Regular Sleeping bag. It's the most comfortable bag on our list while at the same time being attractive and durable. It will also be genuinely livable down to 0° Fahrenheit and the high quality of the materials and fabrication mean it should provide you many years of reliably warm, comfortable service when the wind is howling and the coyotes are howling at the moon. At the same time we have to say that any of the bags we reviewed above would make a welcome addition to your outdoor kit. Looking for the best kids sleeping bags? Checkout our kids sleeping bag guide.
What is the top two person sleeping bag? – The Ohuhu Double sleeping bag takes the cake in this department as far as we're concerned. It's large enough to comfortably accommodate two adults, well-built enough to keep you and your significant other toasty warm under all but the most extreme conditions, it comes with 2 pillows (always a welcome feature when it comes to sleeping bags) and it's remarkably lightweight at just over 6 pounds. While doubling up in the sleeping bag isn't everyone's cup of tea or coffee! For those who enjoy such activity the Ohuhu double sleeping bag will have them smiling all vacation long.
Why do some sleeping bags have a "mummy" shape? – Most folks who've never spent much time in a sleeping bag don't understand why some are shaped like rectangles and some have the distinctive "mummy" shape. The fact is it all comes down to warmth. The colder it gets outside the closer you're going to want the insulation to your body; within reason. The goal of the bag is to prevent your body heat from dissipating or escaping. So with a thick pile of insulation held close in toward the body – as it is in a mummy bag – heat is also retained close in where it can do its magic.
Conclusion
Sleeping bags come in all shapes, sizes and permutations, from camping sleeping bags to winter sleeping bags, cheap sleeping bags, compact sleeping bag to bags designed to take you to the summit of Everest. Trying to select the best sleeping bag or sleeping bags on the market today was not easy but we're confident you'll find that the sleeping bags reviewed above have earned inclusion on this list. We hope you found these sleeping bag reviews helpful in determining which sleeping bag may be best suited to your needs.
At gearhungry.com we publish new product reviews and guides on a regular basis so be sure to bookmark us and stop back often to get all the latest information and insight on your favorite products.