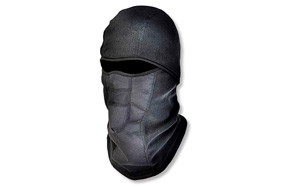 Ergodyne N-Ferno Winter Ski Mask Balaclava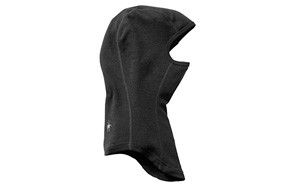 SmartWool Merino 250 Ski Mask Balaclava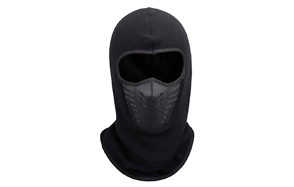 Fantastic Zone Ski Mask Balaclava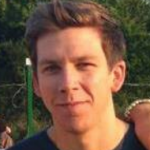 The exhilarating feeling of tearing down the slopes on a pair of skis or a snowboard is something that's hard to beat. It's so much fun, that you can forget to take steps to adequately protect yourself and as awesome as cutting through the snow will feel, there's nothing awesome about getting ill from the chill. To prevent this, you need protection, and for the best protection, you need to seek out the best ski masks that will keep your face, neck, and ears safe from whipping winds, blizzards, and the endless chill of the mountains. Heck, winter's coming up anyway, so even if you're not a skier, there's a chance you might need one as you navigate the frigid climes of your home. To prepare for the coming cold, check out our selection of great ski masks, and look cool while staying warm.
The Best Ski Mask
Ski Mask Buying Guide & FAQs
How We Chose Our Selection of Ski Masks
Quality - We don't think there's any point in recommending a snow mask to you unless we believe in its quality. This means it does what it's designed to do, as anything less would constitute a massive waste of money for you, and we don't want that. Instead, we ensure that the ski masks have been constructed with care and quality.
Brand - You will have heard of some brands in this list, but there are some that aren't as well known outside of the winter sports community. This gives us a wide range of products and brands to choose from without showing bias towards one particular brand.
Reviews - Getting reviews for our selection of the best man's ski mask helps save us heaps of time venturing into the Arctic to test them out - we can't always afford to hurtle down the slopes seeing what's good and what's not so good. Reviews do (some of) this hard work for us and tell us more than we could have ever thought of.
Price - We'd argued you can't put a price on keeping warm and protected from the outside cold, but we also know that budgets vary. We've taken this into consideration to select a wide range of products ranging from the cheap to the more expensive.
Features To Look For In Ski Masks
Material - Some types of material will offer different advantages and disadvantages. You will need something that's breathable but still provides enough warmth while also not getting too hot that it makes you sweat. Furthermore, with this, you don't want something that clings to sweat, but instead absorbs and evaporates it, a sweaty ski mask is fun for nobody.
Design - Think about what type of design is best for you. Are you looking for full-face? Half-face? This will depend on your preference, but you'll also need to consider how it will affect your peripheral vision, which is always important when on the slopes.
Fit - The best winter face mask is one that is designed to fit as many different shapes and sizes as possible without being too loose or too tight. Different activities will require different kinds of fits, and if you wear a helmet, you have to think about if the mask will allow you to wear this helmet, too.
Comfort - If you're buying a ski mask, you're going to wear it for a long time, sometimes all day if you're on a ski vacation, because of this, it needs to be comfortable. You don't want it to itch have the seam feel like it's rubbing against you, as it could distract you from all the fun you're trying to have.

Ski Mask FAQs
Q: How Tight Should Be A Ski Mask?
A: A ski face mask should be tight enough to keep out the cold and not allow materials to flap about in the wind, which can be distracting. However, it also shouldn't be too tight that you feel like your head is being squeezed and is challenging to remove, as that will not only be uncomfortable but embarrassing, too.
Q: What Are The Best Fabrics For A Ski Mask?
A: The best fabrics for a ski mask is one that keeps you warm but isn't too bulky and is also breathable. Many people use a fleece ski mask as they guarantee warmth as well as breathability and moisture wicking, but as there are also nylon or other similar insulating yet lightweight and slim materials that are being used for ski masks.
Q: Can I Machine-Wash A Ski Mask?
A: Ideally, you'll purchase a ski mask that is machine washable, however, not all of the are like this. It's not necessarily a deal breaker if they're not machine washable, but it saves you time in hand washing them. Why do they need to be machine washable? Well just because you're in a colder climate doesn't mean you won't sweat, and as we all know, dry sweat stinks.
Q: What Are Extra Tips To Overcome Extreme Cold?
A: In addition to a face cover mask to keep you warm, there are more ways to ensure you don't end up encased in a block of ice during your expedition into the tundra. This includes:
Be prepared - proper winter clothes like gloves, hats, socks, etc.
Layering - one thick coat is not enough, you can always remove a layer if you get too hot
Wind chill is real - if it breaches your top layer, you will get much colder much quicker
Booze does not warm you up - it will also dehydrate you, too. Speaking of...
Drink water - this keeps your energy up
Don't sweat it - the moisture on your skin will make you colder, so try not to sweat, if you're too hot remove a layer.
Converse energy - don't move unless you have to
Sources
The Best Ski Masks - Our Everyday Life