Best Shaving Gels In 2021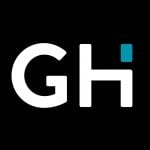 This product guide was written by GearHungry Staff
Last Updated
June 29, 2020
GearHungry Staff
GearHungry Staff posts are a compilation of work by various members of our editorial team. We update old articles regularly to provide you the most current information. You can learn more about our staff
here
.
GearHungry may earn a small commission from affiliate links in this article.
Learn more
Beards can be attractive, but only if well maintained. This is where shaving gels come in. With a good shaving gel, you can sculpt that face fuzz into a lovely looking beard that will have you looking like Chris Hemsworth (The pre-Endgame version obviously!).  If you want your skin to feel soft and smooth, without feeling like it's been treated with sandpaper, then you need a quality gel. We're reviewing our top recommendations today. We'll also be explaining everything you need to know about shaving gels, what they are, how they work, and what types to choose from. We'll also answer some frequently asked questions when it comes to shaving gels, so by the end of this review, you'll be a shaving-pro!  So, without further ado, let's get started on our Best Shaving Gels for Men recommendations, kicking off as always with our Best Choice product.
The Best Shaving Gel
Shaving Gel Buying Guide & FAQ
Looking to get a shaving gel, but don't know what to look for? We've done the research and compiled for you all that you need to know about selecting the perfect shave gel for you. After all, you deserve the best.
Features to Look For in Shaving Gels
When selecting the perfect shaving gel, there are several things you need to watch out for.
Skin Sensitivity - Selecting the perfect shaving gel is more like selecting a lifelong friend; you have to find the one that's right for you. Men have different types of skin, and so you have to ensure that you select one that's a good fit for your skin.
Most shaving gels are formulated for sensitive skin, but it's always good to check. Some shaving gels have been dermatologically tested to be compatible with sensitive skin.
Alcohol - Many, if not most, types of shaving gels have alcohol in them. You can assume that unless the packaging says "alcohol-free," it will most likely have alcohol in it. You should probably steer clear of any shaving gels containing alcohol. They tend to cause mild irritation, especially when your razor causes micro-cuts. They will also dry out your skin, stripping your skin of natural oils.
Type of Fragrance - This isn't the most important feature of your shaving gel, but you may want to pick a shaving gel that leaves you smelling nice. Try selecting a gel that matches your sense of taste and style.
Types of Shaving Gels
Although shaving gels generally do the same thing, i.e., help you shave well, there are a few variations in how exactly they help you achieve that. Let's take a look at some of the different types of shaving gels commonly available:
Moisturizing gels - These types of gels are specially formulated to help maintain your skin's moisture. They do this with the use of water and other water-retaining ingredients. By locking in your skin's moisture, you can avoid cuts, and your skin retains its fresh look.
Cooling Gels - Other types of gels are formulated to keep your skin cool. Think about how a blast of cold air-conditioned air feels after a hot day outside. That's the sensation that cooling gels provide for your skin. They help soothe any skin irritation that shaving usually causes, leaving you with a clean shave and a cool, soothing feeling.
Transparent Gels  - Many gels, like shaving creams or foams, create lather. It is this lather that protects your skin and helps the razor glide over your skin. However, you don't get to see what you're shaving, and potentially, you can give yourself a bad shave. Transparent gels solve this problem by remaining transparent when you apply them, so you can see what you're shaving and styling your face is easier.
Shaving Gel FAQ
Q: What is a shaving gel?
A: Shaving gel is a compound specially formulated to make shaving easier. Shaving gels are applied to the skin just before you start shaving. There are many types of shaving gels, including moisturizing gels, cooling gels, gels for sensitive skin, and transparent gels.
To use a shaving gel, simply place some on your hands, rub them together, then pat it onto your face, directly onto the area you intend shaving. After that, take your razor, wet it with water, and then let it glide over the surface of your skin. Shave to your desired closeness, then rinse off the gel and dry your skin. It's as simple as that.
Q: How is shaving gel different from other types of shaving creams
A: The significant difference between shaving gels and shaving creams or foams is the amount and quality of lather. Shaving creams are usually meant to be mixed with water and then worked into a lather. On the other hand, shaving gels are traditionally thick and don't need water. The major advantage that shaving gels have over shaving foams is that they do not come in aerosol cans, which can dry out your skin.
Shaving creams also tend to clog the shaving razor when it passes once or twice over your face, which means that you have to continually rinse your razor in other to have a smooth shaving experience.
As we stated earlier, the type of shaving product you use depends on your type of skin. There's generally no "good or bad" shaving product in themselves. Instead, what we have are shaving products that are good or bad for you. So, be sure to first evaluate your skin type before selecting the shaving gel that's right for you.
Sign Up Now
GET THE VERY BEST OF GEARHUNGRY STRAIGHT TO YOUR INBOX