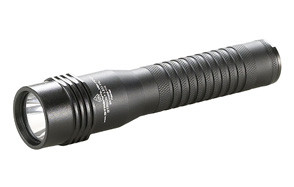 Streamlight Strion Rechargeable Flashlight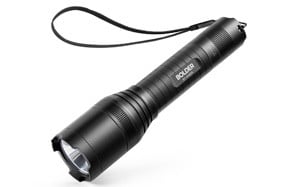 Anker Bolder LC90 Rechargeable Flashlight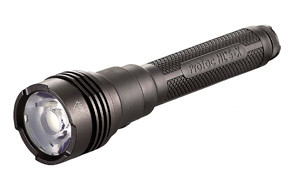 Streamlight Protac Hl5-X Series Rechargeable Flashlight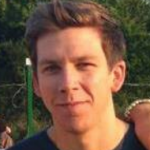 It turns out that flashlights have had a renaissance since the last time you probably purchased one. New technology has given us LED bulbs, massively increased brightness and beam distance improvement. Rechargeable batteries are now the norm with much-improved run time and superfast charging.  Water-resistant cases and rugged, lightweight designs mean there are options for everyday use, as well as tactical LED flashlights for those of you keen on outdoors activities or for supporting professional requirements. If you don't want to get caught out in the dark again keep reading and see our review of the best rechargeable flashlights on the market today.
The Best Rechargeable Flashlight
Rechargeable Flashlight Buying Guide and FAQs
Things have moved on very quickly in the flashlight department over the last few years with manufacturers making use of technological advances. With such a range of rechargeable flashlights on the market today it would be sensible to spend a little bit of time deciding what you really need out of a flashlight before taking the plunge.  With prices ranging from $20 all the way to $200, a little bit of research and time will undoubtedly pay dividends in the long run.  With that said, it's probably sensible to start out by looking at your budget. If all you need is a backup light for the glove box if your car then there really is no point looking for an aerospace design all singing all dancing tactical flashlight.  However, if you're a policeman or security guard and your life may well depend on it, $200 is probably not a lot to spend.  So once you've decided where you sit on the price scale its time to consider some of the following categories.
How We Chose Our Selection of Rechargeable Flashlights
Quality - All of the Flashlights we have reviewed come from a quality manufacturer and in our opinion are the best USB rechargeable flashlights around. We've looked at build quality, brightness, water resistance as well as ease of use and runtime and design. You can rest assured that this list represents some of the best rechargeable led flashlights on the market.
Brand Reviews -We have looked extensively at each brand and its products to establish which are the best tactical flashlights the best rechargeable led flashlight and the best USB rechargeable flashlight.
Price - With such a wide range of prices available we have tried to select a variety of price options to suit all budgets from the brightest tactical flashlight to the most powerful led flashlight to the best value rechargeable flashlight.
Types Of Rechargeable Flashlight
Tactical Flashlights
A tactical flashlight is a flashlight that has been manufactured to the highest standard for use by the military or professional forces. They tend to be made from high-quality Aerospace alloys that are anodized for extra durability and performance. Usually, the best Tactical flashlights will be water resistant and shockproof with powerful beams to ensure top performance in all situations.
Everyday Flashlights
In today's reality, an everyday flashlight will feature trickle-down technology from a top of the range tactical light. Made from cheaper materials and with slightly reduced performance without the price tag! They tend to be affordable and fit for purpose, easy to use with more basic functions.
Features To Lookout For In Rechargeable Flashlight
Light output
The majority of flashlights today utilize LED bulbs since they are the most efficient light produces in comparison to the old Incandescent regarding both light output and durability. Typically, manufacturers measure light output in lumens although there are many factors which determine how the lumen convert into beam distance and Candela a measure of brightness it is a good starting point to discover the power of your flashlight.
Generally speaking, anything under 100 lumens will not be sufficient for use outdoors and are usually used as a backup source of light internally in case of power outage. Once we pass the 100 lumens mark, there should be sufficient light to use outside if all you intend to do is walk your dog or perhaps see what you were doing when camping or fishing, something between 100 and 300 lumens will be entirely sufficient.
To give you an idea of the level of brightness it is claimed that at 150 lumens you will cause temporary blindness if you flashed the light into somebody's eyes at night but to do the same effect in the day you would need to be more than 300 lumens. The next bracket up would be between 300 lumens and 600 lumens. At this level, your flashlight depending on the width of the beam or flood could easily light up your backyard or even a football pitch. Over 600 lumens and you are now into professional flashlight territory these powerful LED flashlights are suitable for serious professional purposes such as security guards and the forces.

Runtime
Clearly, the power and light output have a considerable impact on runtime, and it is worthwhile considering what the application your flashlight will be used for high lumen intensity will undoubtedly drain your battery faster, but this may be perfectly viable in situations where you are not needing continual light. For continual use such as cycle lights and hiking lights it is worth considering lower lumen settings with extended runtime and also seeing if any of the products have a particular economy mode for extended use. Generally speaking, most tactical LED flashlight will have several light settings as well as a strobe or SOS setting 4 emergencies. As well as having an impact on runtime light settings are very useful to adapt to different situations or if you were using the same flashlight for multiple uses.
Beam Distance
Beam Distance or throw is effectively the distance the beam of light is still visible from the flashlight. This will vary considerably depending on how bright the LED bulb is, how the beam is reflected out of the lenses and also how the focus is set on the flashlight. Beam Distance and Beam Flood are both useful for different situations.
A Focus Setting will also give you the ability to change the flood diameter of the beam. In some instances, you may wish to have the beam set to the maximum length, in others it may be useful to have the beam set to the maximum width and shortest distance giving you a flood effect. There are also other unique features such as colored light, which can be useful for night vision and traffic control situations and even strobe emergency setting which is extremely useful if you are camping sailing or in any case that may require a distress signal.
Water Resistance
Materials used, and the quality of its construction has an impact on things like water resistance dust resistance shock absorption, all of which should be taken into consideration so that you select a flashlight fit for purpose. In general water resistance is measured on the IPX scale the lower the number the least water resistance the flashlight will be for example ipx4 would mean your flashlight is splash resistant ipx8 would imply that it could be submerged in water at 1 m for up to 4 hours clearly if you plan on being a sailor and ipx8 could easily save your life.
Ease of Use
Developments in the best USB rechargeable flashlights & the Best LED flashlights have made them simple to use. Most have simple touch buttons or tail switches that can be operated with one hand. Some of the best Tactical flashlights feature programmable switches to access different modes at the touch of a button. Again decide what the purpose of the flashlight is for and choose the features you require.
Size
Size really does matter. If all you are doing is walking the dog, there is no need for a 3000-lumen 12-inch military grade flashlight conversely if you are a firefighter and your life depends on having a flashlight that is robust you don't really want a something that clips to your belt buckle the size of a pencil.  Be sensible with your choice and again fit the flashlight to its usage.

Design
The majority of flashlight cases these days are made from anodized aluminum which shows strength yet retains lightweight properties again at the higher the type of anodizing the stronger and more lightweight it is type III being the premium Aerospace anodized aluminum used in the best rechargeable tactical flashlight.
Fast Charging and Duel fuel battery ports also are worth considering ensuring prolonged duration of use. All flashlights in the best rechargeable flashlight review feature the ability to be charged by USB with some coming with desktop docking stations and others featuring rechargeable batteries or the ability to accommodate both rechargeable batteries or disposable alkaline batteries in an emergency and showing you are never caught short with a flat battery again.
Rechargeable Flashlight FAQs
Q: What Is The Perfect Flashlight?
A: Well, that is impossible to say, as the flashlight needs to fit the purpose you intend to use it for.  My best advice is that you spend some time thinking about what your requirements are and how you plan to use your flashlight. There is no point in trying to keep up with the Joneses or be the one that's got the most amount of lumens really you should match the correct function for the exact purpose. I hope the shortlist we have made for best rechargeable flashlight will give you some guidance in choosing the correct one for your needs.
Q: What Is A Rechargeable Flashlight?
A: Rechargeable flashlights are flashlights that can be charged using rechargeable batteries or more commonly a USB charger that will plug into any regular USB socket full stop some flashlights will have a dedicated docking station that will attach to the flashlight and plug into the USB socket others will have rechargeable batteries.
Q: What Are LED Flashlights?
A: LED flashlights utilize a different method of generating light to traditional tungsten lights.  LED stands for light-emitting diode. The benefits of LED flashlights are numerous but mainly provide super bright long lasting bulbs. They are also very stable and Shock resistant.

Q: Are Rechargeable Flashlights Waterproof?
A: Not all rechargeable flashlights are waterproof, but they are very common. A flashlights water resistance is graded on a scale the lower the number the least waterproof the flashlight will be, some flashlights will only be resistant while others will be fully waterproof to a depth of 2 m
Q: Is There A Way To Prevent Shortened Battery Life?
A: Always charge your new battery overnight before using it for the first time this is called initializing and will give you the maximum capacity for the battery.
Only ever recharge the battery when they are near to being fully discharged.
Try to avoid letting your battery getting fully discharged.
Never tried to overcharge your battery.