Best Queen Mattresses In 2021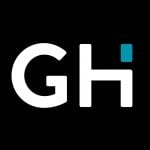 This product guide was written by GearHungry Staff
Last Updated
June 2, 2020
GearHungry Staff
GearHungry Staff posts are a compilation of work by various members of our editorial team. We update old articles regularly to provide you the most current information. You can learn more about our staff
here
.
GearHungry may earn a small commission from affiliate links in this article.
Learn more
Are you moving into a new home and debating what type of mattress to get? Or do you just want to replace the mattress you have right now in order to improve sleep hygiene? Whatever your reasons, you need to consider the size of the bed you want before getting it. Take this for instance; there are different bed sizes and a queen mattress can be considered as the 'Goldilocks' size as it is neither too small nor too big. Rather, it is just the right size for most people. But even when you get the right size, you still need to get the right brand. For that reason, we have this list of the best queen mattresses for you to consider.
The Best Queen Mattress
Queen Mattress Buying Guide & FAQ
Features To Look For In Queen Mattresses
You can't simply walk into a store, spot a mattress, point at it, and say 'give me that one'. You see, the odds are you'll go home with something you hate. So, there are a few things you need to consider before buying a new mattress, and we'll take a look at those factors and help you out with this pivotal choice.
Material - There are different materials used to make mattresses. But when choosing, the most important thing to note is how toxic, or otherwise, the materials used are. For instance, if a mattress contains fiberglass, some users might find it unsuitable. Therefore, you should always ensure that you go for mattresses that are made with hypoallergenic materials as these are the safest and most comfortable products to purchase.
Quality - The quality of any product you get is very important as it not only dictates how long the product lasts but also how comfortable it would be. So, you need to ensure that you purchase a bed that makes use of the highest quality materials available. One way to ensure you purchase a good quality mattress is to check if it is CertiPUR certified, as this usually vouches for its durability and usability. Also, check out the description of the product and the user ratings as these are good guides to make sure you are getting the mattress with the highest chance of satisfying you.
Durability - What's the point of getting a mattress that can't last for a long time? The longevity of a mattress is of the utmost importance because they are long-term purchases. Therefore, it is not uncommon to use a bed for over a decade before getting a replacement. As such, you must get a product that can see you through that time with very little depreciation in that time. So, it's advisable that you consider the materials used to make a mattress or the durability of its springs before making the purchase.
Firmness Level - This is a tricky thing as people react to various firmness levels in different ways. So, beds that are too firm for some are too soft for others. As such, you must know what firmness level works for you before making a decision. Also, be sure you check the firmness level advertised by the company to guide your purchase. However, note that some companies might misrepresent the firmness of their mattresses, which is why checking user reviews could make your choice a lot easier.
Frame Compatibility - This is mainly for people who have bed frames prior to purchasing a mattress. For instance, if you're replacing your mattress, you need to ensure that the new product fits into the bed frame, or else you will be left with a very uncomfortable resting pad. So measure your bed frame first before going out to get a mattress to ensure that you get the best fit possible.
Hypoallergenic Materials - This ties into the type of material used for the construction of the bed. There are some materials that you might be allergic to and they could lead to some hazardous situations later on. Therefore, ensure that you get a mattress that makes use of hypoallergenic materials to set your mind at ease. Just so you know, hypoallergenic materials don't have any allergens and are completely safe to be used by anyone.
Warranty - The warranty on any mattress is essential as they are long-term purchases. Also, purchasing a mattress is a hit or miss exercise since there are so many factors that make one product suitable for one person and unusable by another. So, the longer a warranty on a bed, the less likely you are to worry whether you bought a good bed or not. Furthermore, the length of the warranty also speaks to the confidence the manufacturer has in the product, which, in turn, gives you peace of mind.
Queen Mattress FAQ
Q: What is a queen mattress?
A: The easiest way to describe a queen mattress is to state that it is smaller than a king-sized bed but larger than a full-size mattress. Therefore, it is suitable for people who like space or couples that don't take up too much space while sleeping. Queen mattress dimensions are another easy way to tell the difference as they usually measure around 60" x 80".
Q: What's the best queen mattress for the money?
A: For this, we'll recommend the Linenspa Memory Foam and Innerspring Hybrid Mattress, which is our top choice. This is not only because of its impeccable construction but also it's an affordable price, which offers an incredible bang for your buck.
Sign Up Now
GET THE VERY BEST OF GEARHUNGRY STRAIGHT TO YOUR INBOX