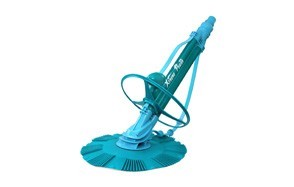 XtremepowerUS Automatic Pool Cleaner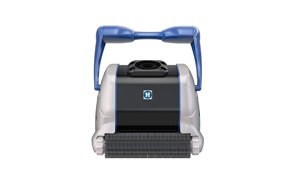 Hayward RC9990CUB TigerShark Pool Vacuum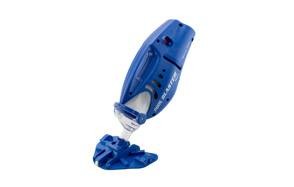 Water Tech Pool Blaster Max Li Pool & Spa Cleaner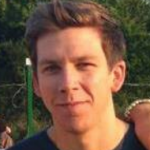 The feeling associated with swimming in a clean and clear pool is one of total enjoyment, but the truth is, purchasing the best pool cleaner is a considerable investment which must be done carefully to avoid any regret. Cleaning your pool may be a hassle to some and a fun activity to others, yet it is still one of the essential activities pool owners must take to ensure that their pool doesn't only look good, but it is healthy to waddle in as well. Having a quality cleaner thus is the ideal way to ensure safety in your pool at a low labor cost. With many cleaners on the market, we have curated a list comprising the best of the best-concerning pool cleaners, to help streamline your options and help you make the best choice.
The Best Pool Cleaner
Pool Cleaner Buying Guide & FAQ
How We Chose Our Selection Of Pool Cleaners
Brand - Companies and pool cleaning brands around the world are countless, with each body creating designs with similar features for customers. There are some brands; however that go the extra mile to include advanced technology to their inventions, making each product they launch a hybrid cleaning tool with higher performance than the typical pool cleaners. Such brands have been selected and recommended for readers to ensure that they receive nothing short of the best in service and output.
Reviews - The feedback from users who have watched their products operates consistently helped greatly during our selection process. Based on such reports, our team was able to streamline our choice into the most durable units regarded by customers worldwide as durable and reliable units that offer optimum value for money.
Price - Finally, the different budgets or readers were taken into consideration. Our team considered budget conscious pool owners and those who don't mind splurging little more than necessary on slightly complicated technologies. Every category of pool owner was accounted for by providing different products with a vast range of prices to enable readers to choose what their pockets can afford.

Features To Look For In Pool Cleaners
Weight - You might want to consider lightweight models. Having more massive units may be uncomfortable, especially when it comes to moving them from one place to another. Having a pool cleaner that is compact and portable makes it easier to use and more comfortable to tuck away in storage whenever it's not needed.
Cord length - The length of your cleaner's hose must be long enough to reach the far end of your pool, with an extra length of 5-10 feet still available.
Brushes - The cleaning brushes utilized in pool cleaners must be sturdy and durable enough for their function. When selecting, be mindful of the material used in the construction of brushes to find one that will work well for your pool.
Timers - There are some models of pool cleaners that enable the user to set cleaning durations as well as the number of cleaning times per week. Depending on how often you plan on cleaning your pool, you can opt for such a model which is time efficient and easy to operate.
Durability - Durability comes in a variety of forms. It may be through the materials used in the manufacture of your pool, the method of construction or the features associated with the unit. Durability ensures that you receive value for your money even after extended periods of regular usage. The ability of a product to withstand all pressures associated with regular use makes it either durable or extremely unreliable.
Cleaning efficiency - The rate at which your pool cleaner gets rid of all dirt and debris from your pool is exceptionally vital. It is advised that you opt for units that clean your entire pool, from the pool surface to the bottom floor as well as the steps and your walls. The ability of a pool cleaner to clean an entire pool makes it a more economical choice, as opposed to units that clean only a selected portion of your pool.

Types Of Pool Cleaners
Robotic Pool Cleaner - The robotic pool cleaner is powered by electricity and operates on a plug and play basis. This type of pool cleaner is an extremely convenient unit designed to require minimal manual intervention and also to take any pressure off any other pool equipment you possess. Some models of robotic cleaners are built to clean the steps, walls, and waterline of your pool, unlike the different types of cleaners.
Suction Pool Cleaner - The second type of pool cleaner is the suction pool cleaner, a unit initially attached to the suction portion of any pool circulation system. These units operate using the force generated via the suction process to propel around your pool with ease, scrubbing your pool's surface and getting rid of all dirt and debris in the process. The suction pool cleaner is an affordable option and is also easy to maintain.
Pressure Pool Cleaner - The pressure pool cleaner is the third type of cleaner available. This unit also comes at an affordable price and is extremely easy to maintain and repair. It is often referred to as the booster pimp, and it operates when attached to the pressure side of your pool's circulation system. Their advantage over the other cleaner is their ability to run without reliance on your pool filtration system. This is made possible because the pressure pool cleaner comes with its filtration bag for the collection of all dirt and debris.
Pool Cleaner FAQ
Q: How do I use a pool cleaner?
A: Prime your vacuum, connect your vacuum system to the pump, and vacuum your pool.
Q: How often should pools be cleaned?
A: A pool should be cleaned weekly, ideally. How often you clean will also depend on factors such as your pool size, the amount of debris it collects and even the type of cleaner you purchase.