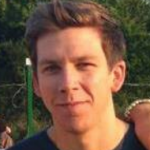 Best Places to Kayak
We are more familiar with how the world works from the point-of-view of someone who has his feet on dry land. Kayaking is one activity that gives you a different perspective of the world. The moment we step into a kayak (or fishing kayak) and glide over the surface of the water, time seems to stand still. A different world appears to open up right in front of us. This is an activity where we are at the mercy of one of Mother Nature's most unpredictable forces – water. And it is here where we get the feeling that we're vulnerable. It can be exciting while also giving you a more relaxed sensation. But you can only experience this if you head to any of the 10 best destinations on Planet Earth to kayak.
1. The French Alps
We always associate the Alps with winter activities. Skiing, snowboarding, and other winter activities always come to mind when we speak of the Alps. What you may not know is that it is also home to one of the most tranquil places to start kayaking.
Beginners can always hone their skills and build their kayaking confidence at the Ardeche. It has calm and pristine waters that look more like the creation of a CGI specialist. If you have been kayaking for some time, fret not as the Sunshine Run on the Durance has something in store for you. Amateur kayakers dreaming to make it in the big league often train in the French Alps before they try the more challenging waters of the Italian, Swiss, and Austrian Alps.
What makes the French Alps so inviting to kayakers is that they can get used to the various sizes and styles of river systems that this region has to offer. It's the necessary first step before one can progress to other river styles and sizes that better suit his or her preferences. Of course, an added bonus is the stunning landscape that only this region can provide.
2. Kenai Fjords National Park
Resurrection Bay and Kenai Fjords provide waters that are nothing less than a kayaker's paradise. Kayakers share the frigid waters with sea lions, otters, and whales that seem to delight at the presence of man in small, quiet boats. It's a surreal feeling that is best described as magical and transformative. The experience one gets for paddling on the calm waters of the Kenai Fjords is one of tranquility and oneness with nature.
Feel the water move beneath the hull of the boat as large chunks of ice make a splash into the sea. Tidewater glacier has this uncanny ability to shave massive blocks of ice off its face, sending miniature tidal waves around the glacier. It's a different feeling from navigating the rapids of the Grand Canyon. For sure, it's an exhilarating experience and one that you will never forget.
Do take note that the waters around the Kenai Fjords are not for newbie kayakers. Strong currents from the Gulf of Alaska can be a challenge that beginners may not be able to manage in a more effective manner, even if they considered all those kayaking tips for beginners. There are, however, protected coves that are perfect for these newbies.
3. Southern Coast of Crete
There's no mistaking the remarkable beauty of the Greek island of Crete. Like the rest of the country, Crete has all the makings of a great kayaker's mecca. Whether it is along its 650-mile coastline or the rivers and lakes that make up its interior, avid paddlers will have plenty of adventures to write in their diaries.
Paddle your way in the great Ieropotamos River or Lake Kournas and get ready to embark on a journey that will take you to the time of Apollo and Artemis. Take your kayak towards Paximadia Island and relish the birthplace of these two Greek Gods. If you happen to have a taste for the macabre, then Elafonisi is the island where you should be paddling too. All around Crete are smaller islands that are prized gems by archaeologists and biologists alike. Be forewarned, though, that some of these Cretan islands are off-limits to non-members of the scientific community.
However you wish to enjoy your kayaking experience in this Greek island, you can be sure that memories will be written for eternity.
4. The Barrier Reef of Belize
Almost everyone knows about the Great Barrier Reef of Australia. We bet you are not aware that there is a barrier reef off the coast of Belize in the Caribbean. The Belize Barrier Reef is second to the Great Barrier Reef when it comes to sheer size. It is part of the Mesoamerican Barrier Reef system that starts from Cancun in Mexico all the way to the shores of Honduras. The entire stretch of the reef system measures 560 miles. The reef system in Belize occupies 190 miles of this stretch.
No less than 450 sandy islands with palm trees dot the barrier reef system in this part of the globe. The Belize Barrier Reef connects these tiny island gems to create an underwater bridge that is teeming with aquatic and amphibious life forms. More than 500 species of aquatic animals and 100 types of coral creatures call the Belize Barrier Reef their home.
And when you do glide your kayak along its pristine and crystal-clear waters, you'll be greeted by the smiling faces of clownfish and other tropical aquatic animals. You can always flip your boat over, put the swimming trunk on and start swimming with the local fish.
5. The Amazon River
Not for the faint of heart, kayaking through the dense jungles of the Amazon is one of the most exciting kayaking adventures one can ever have. With thousands of species of plants and animals, the Amazon River offers a very different kind of kayaking adventure.
You'll be spending many days and nights away from civilization. You can only rely on your wit and your survival skills to get you through some piranha-infested sections of the mighty river. You'll pass by villages and small communities of indigenous peoples, not knowing whether they are headhunters or not.
The sound of exotic wildlife can fill your ears and reach your very soul. They'll make you think you're insignificant in this world. Keep in mind you are in their kingdom. In the Amazon, nature rules. It is for this very reason that this place is one of the best destinations for kayaking as it offers an experience you won't get anywhere else.
6. Sermilik Fjord
One of Greenland's largest fjords, Sermilik is a favorite among kayakers because of its untamed landscape. Jagged mountains form the backdrop to its steep and irregular coast where kayakers try to paddle their way across a sea that can turn into a giant ice cube anytime.
Make sure to schedule your kayaking adventure so you'll be enjoying the tranquil summer waters of the fjord. Be on the lookout for large chunks of ice breaking loose from giant icebergs. These can cause tsunami-like ripples on the water that can flip your boat over in a blink of an eye. Practice your navigation skills using your kayak as you will be weaving your way through a giant maze of floating chunks of ice. And if you're lucky, you may even catch a group of seals or the head of a whale popping through the surface of the water as if to say "hi".
The breathtaking scenery of the Sermilik is something worth searing into one's brain. The eerie silence of the place, punctuated by occasional splashes of ice chunks falling in the water, is deafening. It's where you can meditate without ever trying.
7. Milford Sound
Rudyard Kipling is so found of Milford Sound that he considers it the world's eighth wonder. The panorama of the place can take your breath away with a snap of a finger. This fjord in the South Island of New Zealand features sheer rock faces on both sides with some reaching for the sky for up to 3900 feet.
While paddling on the clear waters of the Sound, pay attention to The Lion and The Elephant. These are two peaks that are very famous in the area. The first looks like a crouching lion while the other resembles the head of an elephant. Try to paddle your way towards Stirling Falls and Lady Bowen Falls. You will grow in amazement because of the sheer drop of these water features. There are also temporary waterfalls that crop up every now and then. This most often occurs after a heavy downpour, turning the mountains into a water curtain.
Milford Sound happens to be the world's favorite tourist destination. It's not only for kayakers but for everyone else who can appreciate true beauty when they see one.
8. Vancouver Island
If you have a thing for Orcas or the Free Willy film, then you need to go kayaking in Vancouver Island. Canada's west coast is perfect for spotting Orcas and other creatures in their natural habitat. The Johnstone Strait is one of the best places to go kayaking. You'll be surrounding yourself with stunning mountain backdrops and lush ancient forests. Orcas swimming in groups will accompany you as you glide along the surface of the Strait.
The best time to go kayaking with these marine animals is from June to October. Hundreds of Orcas gather in the waters of the Strait to give you a spectacle that no water park in the world can ever match. In many instances, Orcas bring their fellow marine wonders like humpback whales and white-sided dolphins to the Strait. On land, you'll see black bears patrolling the shores while bald eagles scout from the blue skies above you.
Get ready with your waterproof camera as this is one kayaking adventure that's worth putting into your social media.
9. The Grand Canyon
Mother Nature's geologic architectural masterpiece needs no introduction. Everyone knows it. More than 5 million tourists from all over the globe flock to see this natural attraction in its full splendor every year. This 277-mile stretch of an earthly piece of art features the mighty Colorado River carving and snaking through the canyon floor.
It remains one of the best places to kayak. This is despite the fact that the waterways can get crowded during the peak season. You'll be sharing the waterways with white river rafts and other water vessels making their way to the different mile points on the Canyon. You can always kayak in certain sections where there is less traffic or try your paddling techniques at Lake Mead. If you're a Class 4 whitewater rafter and you can rely on your river roll, you can always take on the Class 7s and 10s of the Grand Canyon.
You'll never run out of things to see as you glide along the Colorado River. From pine and ponderosa forests that line both rims, to hiking trails and more than a hundred species of animals who call the canyon their home, this is one place where you get to mix adventure with an appreciation for Mother Nature's best creations.
10. Torres del Paine National Park
Encompassing a system of rivers, glaciers, lakes, and mountains high up in the Patagonian region of Chile, the Torres Del Paine National Park is a natural magnet for kayakers. Paddling in the cobalt blue lakes of the national park gives you a rare chance to marvel at the stunning beauty of the Cordillera del Paine. This small group of mountains rises from its snow-covered base to reach the cloud-covered skies of the region. They are like giants with their massive heads hidden in the clouds.
There are hot springs here and there while volcanoes continue with their restlessness. The glacial rivers provide kayakers with an experience that only this region has the bragging rights too. There are challenging kayaking conditions everywhere. It's no wonder this national park continues to be on the bucket list of adventurous spirits the world over.
Kayaking in these places can give you a different perspective on how the world works. It's the perfect blend of adventure and nature appreciation that everyone needs today.
Sources:
10 Best Places to Kayak in the World, Rapid Media
Top 10 Best Kayaking Trips Around the World, The Adventure Junkies