Best Pillows For Neck Pain In 2021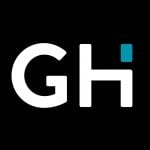 This product guide was written by GearHungry Staff
Last Updated
June 4, 2019
GearHungry Staff
GearHungry Staff posts are a compilation of work by various members of our editorial team. We update old articles regularly to provide you the most current information. You can learn more about our staff
here
.
GearHungry may earn a small commission from affiliate links in this article.
Learn more
If you are unlucky enough to be one of the millions of people who regularly suffer from chronic neck pain, then you will appreciate that it's no joke. The wrong pillow can really exacerbate the problem, so choosing your pillow wisely is of the utmost importance and can lead to a more comfortable nights sleep with fewer disruptions as well as aches and pains. Choose a pillow that's too thin, and it can put unnecessary strain on your head, go for one that's too think, and it could affect your spine alignment. The loft (or thickness) of your neck pillow as well as the material that it's constructed from is incredibly important with material compositions being better suited to minimizing neck pain than others.  We've extensively reviewed a wide range of neck pillows to narrow down our choice today and have come up with a list of ten of the best pillows for neck pain. Let's explore our recommendations in more detail and help you to enjoy a more restful and recuperative nights sleep. Say "Good Night" To Neck Pain.
The Best Pillow For Neck Pain
Pillow For Neck Pain Buying Guide & FAQ
How We Chose Our Selection Of The Best Pillows For Neck Pain
Price  - when choosing our best pillows for neck pain, we try to pull together a cross-section of prices from budget entry level through to more premium-priced options so that there is something to suit everyone.
Brand - some companies are dedicated to only producing pillows, whereas other brands may have more extensive homestyle products as part of their catalog. We've handpicked a range of brands, including some of the market leaders alongside newer entrants into the category to provide you with plenty of choices.
Reviews - it's undeniable that consumers are influenced by word of mouth as well as online reviews, so it's crucial that alongside our own comprehensive research and internal product testing, we pay attention to what other buyers have to say.

Features To Look For In Pillows For Neck Pain
Let's quickly review some of the key considerations to be mindful of when choosing a new pillow specifically designed to tackle and minimize neck pain.
Size - Pillows come in a range of standard sizes as per the below.
Travel - can be a variety of sizes and shapes but classically follow a U shaped design and are lightweight and compact enough to pack into carry-on luggage
Small (20" x 12") - standard size for most curved shaped memory foam pillows
Standard (20" x 26") - the most popular and common sized pillow
Super Standard (20" x 28") - just slightly longer than the Standard size but should still fit same sized pillowcases.
Queen (20" x 30") - longer length pillow is a great option for restless sleepers who toss and turn a lot
King (20" x 36") - again, an excellent option for those you are "active" sleepers or who enjoy sitting up in bed to read
Euro (various) - square as opposed to rectangular shaped pillows which make fantastic headrests
Body Pillow (54" x 20") - an excellent choice for pregnant women or anyone who likes to assume a side lying snuggling position!
Shape -  When it comes to selecting the correct pillow, it's about more than just the overall dimension and size. You should also consider the shape. There are two recommended options for anyone suffering from neck pain. The first is a smooth surface, which is a standard shape and typically filled with either shredded memory foam or feathers. The second is a curved shape which you will also see referred to as an orthopedic pillow or a cervical pillow. These are typically made from memory foam and are designed to support the neck in a more elevated position.
Loft - The Loft is also an important consideration when it comes to selecting the appropriate neck pillow. Loft relates to the thickness of your pillow, and while the actual measurement will vary from one manufacturer to the next, the following three categories should provide a good indication of what to expect.
Low - expect your pillow to measure less than three inches thick
Medium - expect your pillow to measure less than five inches thick
High - expect your pillow to measure more than five inches thick
Depending upon just how comfortable and supportive overall, you prefer your pillow to be will determine which level of loft you ultimately go for.

Materials - There are a couple of options when it comes to pillow materials, some of which are more or less suitable for helping sleepers who suffer from unwanted neck pain. We'll just lucky recap some of the most common below along with their relative Pros and cons and over suitability for easing neck pain.
Buckwheat - helps keep you cool, good support, and adjustable loft. Can be expensive and cumbersome. Excessive firmness may make them unsuitable for some sleepers but generally, provide a good amount of support.
Down - lightweight and soft with adjustable loft and long lifespan. Require frequent fluffing and can trigger allergies. Might be too soft to support sufferers of neck pain.
Down alternative - lightweight and soft with adjustable loft and long lifespan. Require frequent fluffing. Poor option as they lose shape quickly.
Feather - close conforming nature, adjustable loft, and long lifespan. Quills can poke through, and odors frequently develop. Great option because of how they conform to sleepers head.
Latex - close conforming and lightweight option which keeps the head cool and doesn't lose shape. Can be too heavy and dense for some sleepers and known to develop doors. A good option overall but the loft can't be adjusted.
Memory Foam - close conforming nature adjustable loft and silent. Higher cost and again prone to developing doors. An excellent option and perhaps the most effective material of all for alleviating neck pain.
Polyester - lightweight, durable, and overall inexpensive option. Limited breathability and are prone to quicker degradation. Polyester neck pillows provide a decent level of neck support and don't flatten out too easily.
Pillow For Neck Pain FAQ
Q: What causes nightly neck pain?
A: Neck pain can be brought on by several causes and is relatively prevalent in adults. Form muscle strain to compressed nerves and even joint damage, there are a few physical reasons that contribute towards neck pain. However, one of the most significant factors that you absolutely can do something proactive about remedying is choosing the wrong kind of pillow. Depending upon the severity of your neck pain and the underlying cause, common symptoms can include muscle strain and spasms, niggling and persistent headaches as well as reduced head and neck mobility. If your neck pain is persistent and shows no signs of abating or is experienced in conjunction with ancillary pain in the arms, legs or other areas of the body, then it could be time to visit the Doctor. Otherwise, paying attention to the kind of pillow you use might just do the trick and is definitely worth trying first.

Q: What is the best pillow for side sleepers with neck pain?
A: If you are experiencing neck pain and you commonly sleep either on your side or your back, the then the following precautions are recommended according to the Harvard Medical School. Go for what they refer to as a dual pillow system. You can create this position by using a rounded pillow to support the neck tucked into a flatter pillow that should better cushion the head. Alternatively, you could invest in a specialized pillow which comprises indentation to support the head, alongside an elevated neck support section.
If you do sleep on your side, it's vital that you properly support your spine by using a pillow that once again offers elevation under the neck. Memory foam pillows are an excellent choice because they conform and contour to the shape of the sleepers head. Feather pillows are also popular but ensure that they are replaced on an annual basis.
Q: Is a firm or soft pillow better for neck pain?
A: It's advisable to go for a medium as opposed to an overly soft or firm pillow as these can lead to further strains and a stiff neck the next day. The key to finding the correct pillow is to consider and evaluate not only your sleeping position but also your height and size. Choose a pillow that is too firm, and your neck won't be able to fully relax while you sleep. Go for one that is too soft and flat, and this will put unnecessary strain on your neck, so some kind of middle ground is preferential.
Sources:
Say "Good Night" To Neck Pain - Harvard Health Publishing
Sign Up Now
GET THE VERY BEST OF GEARHUNGRY STRAIGHT TO YOUR INBOX