Best Pillows For Neck Pain In 2021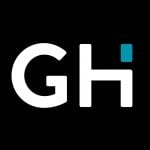 This product guide was written by GearHungry Staff
Last Updated
June 4, 2019
GearHungry Staff
GearHungry Staff posts are a compilation of work by various members of our editorial team. We update old articles regularly to provide you the most current information. You can learn more about our staff
here
.
GearHungry may earn a small commission from affiliate links in this article.
Learn more
If you are unlucky enough to be one of the millions of people who regularly suffer from chronic neck pain, then you will appreciate that it's no joke. The wrong pillow can really exacerbate the problem, so choosing your pillow wisely is of the utmost importance and can lead to a more comfortable night's sleep with fewer disruptions as well as aches and pains. Choose a pillow that's too thin, and it can put unnecessary strain on your head, go for one that's too think, and it could affect your spine alignment. The loft (or thickness) of your neck pillow as well as the material that it's constructed from is incredibly important with material compositions being better suited to minimizing neck pain than others.  We've extensively reviewed a wide range of neck pillows to narrow down our choice today and have come up with a list of ten of the best pillows for neck pain. Let's explore our recommendations in more detail and help you to enjoy a more restful and recuperative night's sleep. Say "Good Night" To Neck Pain.
The Best Pillow For Neck Pain
Coop Home Goods Premium Memory Foam Pillow For Neck Pain

For our Best Choice product today we've picked out the Coop Home Goods memory foam pillow which is made from an ultra-soft bamboo-derived rayon case. Your Coop pillow is backed by a 5-year satisfaction guarantee as well as having undergone a 100 hours sleep trial. It's the perfect shaped pillow to conform to all sleeping positions and has the soft and gentle support of your favorite pillow with the premium comfort of combed microfiber and cross-cut memory foam.
Featuring a luxurious outer cover, this pillow is designed to be breathable and to ensure the ultimate restful and relaxing nights sleep. The fill is totally adjustable so that you can personalize your pillow to the optimum comfort and support you prefer, thereby promoting correct alignment and allowing for a much deeper nights sleep. Your Coop Home Goods memory foam pillow is also hypoallergenic, and dust mite resistant so is ideal for anyone suffering from allergies. Feel free to combine it with your favorite memory foam mattress from our list.
Key Features:
Viscose nylon and polyester covering
Memory foam and microfiber fill
Medium-firm texture
Hypoallergenic fabrics
Specification:
Brand

Coop Home Goods

Model

5929842

Weight

3.5 pounds
Epabo Contour Memory Foam Pillow For Neck Pain

It may well be our budget choice, but this Epabo contour memory foam pillow certainly has a lot going for it. Made from bamboo fiber, this pillow has up to 20%  more for, than similar priced and sized pillows which helps to enhance your sleep experience and the overall comfort. The premium fabric will help keep you cool and supported all night long and is made from a breathable blend of fibers to provide better air circulation. It perfectly conforms to your cervical sure and is excellent at supporting a wide range of sleeping positions whether you are a side, back or even a stomach sleeper.
Supplied with a hypoallergenic rayon and polyester mix pillowcase which is removable and machine washable, it's silky soft and smooth against the skin while also protecting against dust mites. The pillowcase can even be tumble dried on a low setting. With a removable piece of memory for included at the bottom of the pillow, you can uniquely remove and re-position this according to where you need the most support. Our guide to the best mattress toppers features more great products that will add to your comfort while sleeping.
Key Features:
Stuffed with 20% more memory foam than similarly priced pillows
Rayon polyester pillowcase blend
Hidden zipper closures on case and liner
Removable memory foam at the bottom
Specification:
Brand

EPABO

Model

ECT-01

Weight

3.35 pounds
WEEKENDER Ventilated Gel Memory Foam Pillow For Neck Pain

The Weekender ventilated memory foam was constructed with a ventilated design to allow air circulation to your body and to properly regulate your body's temperature. Amazingly, the case provided has a breathable design for heat escape as your body presses against the pillow. Apart from ventilation, the Weekender memory foam pillow provides the essential support needed for an active lifestyle. Additionally, this gel-infused foam keeps the body in the most convenient posture and relieves all forms of pressure from the body. And for areas bound to be deprived of comfort as you sleep, this memory foam seeks to provide the support it needs.
Starting from the head, the pillow keeps the head at the perfect angle to relieve pressure while its medium-firm texture and gel-infused nature naturally eases out the tension. Next, the neck is properly cradled by the pillow's construction, ensuring convenience to the spine, and is also a great advantage for the back sleepers. As for the shoulder placement; the shape retention abilities of this pillow provide enough room for the shoulders to be ergonomically positioned and for users to be optimally comfortable.
No doubt, Weekender intelligently made this pillow to be of standard size, which is great incorporation into any home. It comes with the most marveling compact and portable advantages as it can conveniently be compressed to almost half its size. And with a 5-inch loft size, the height of this pillow is appropriate for all users, providing multiple sleeping benefits. More so, the removable cover and liner come with convenient zipper closures allowing convenient washing processes. All in all, the Weekender memory foam pillow is a great product. It ios firmer yet more comfortable than traditional pillows, and is a recommended option for good posture and a refreshing night's rest. For more amazing products for your comfort, check out our selection of the best futons.
Key Features:
Standard size
Gel-infused memory foam pillow
Ventilated memory foam design
Breathable pillowcase
Specification:
Brand

WEEKENDER

Model

WKSS30GF

Weight

2 pounds
Milemont Memory Foam Pillow For Neck Pain

The Milemont memory foam is known for a lot of amazing features; however, one that's certain to catch any buyer's attention is its gel-infused design. This memory foam pillow was crafted with AirCell technology. This is a gel substance that has been integrated with the foam so it ergonomically retains a compressed shape for about 3 to 5 seconds after which it rebounds. More essentially, this pillow molds to a comfortable position for a user resting on it, distinctively adapting to the user's physical features. This assures many comfortable nights and is also one feature that guarantees support and comfort. Furthermore, the gel-infused memory foam advantageously doesn't keep temperatures locked in a single spot, but helps to distribute the body's temperature to prevent overheating. Thus, users can feel refreshed after sleeping.
Additionally, the constructive features of the Milemont memory foam deteriorate a lot of sleep-related problems involving the spine and also greatly reduces snoring, as the pillow allows the head to align comfortably. Made with a medium loft fill, this pillow is angled in the most precise manner for proper neck placement. And comprising of a medium-firm texture, there's a perfect balance between proper body alignment and comfort. Furthermore, another feature Milemont incorporated that is worth raving about is the double-side construction for different weather conditions. One side incorporates an ice fabric technology, perfectly constructed to deliver a cold feel to the skin. This is essential for hot weather conditions, greatly reducing perspiration. Likewise, the other side offers an intuitive polyester and Tencel mix covering to keep the body warm during cold weather. No doubt, these two features transcend comfortability to the different seasons in a year. Lastly, the liner and the pillowcase both come with convenient zipper designs for easy removal and convenient laundry processes. 
Key Features:
CertiPUR-US Certified Foams
Gel-infused memory foam
3-5 seconds rebound
Double-sided design
Specification:
Brand

Milemont

Weight

2.75 pounds
Colisum Cervical Memory Foam Pillow For Neck Pain




Our Premium Pick is from Colisum and is a memory foam pillow specially designed to help alleviate neck pain. Did you know that you spend one-third of your entire life sleeping? Staggering right? So it just goes to show how important it is that you have the correct pillow, especially if you want to wake up pain-free. A good pillow should keep your spine in neutral alignment, and there's nothing better than memory foam for doing just that. That's why this Colisum pillow has been ergonomically designed to deliver both comfort and support when you are lying supine.
The memory foam uniquely adapts and conforms to your cervical curve so that it perfectly fits your own unique neck and head shape. The central cavity help to cradle and support the head while the cutout sections are designed to relax your arm in a sleeping position. With lower recesses on each side too, there' son lander of you falling off your pillow in the night which means less tossing and turning and overall both a more restful, recuperative and better nights sleep. For maximum comfort while traveling, check out our guide to the best travel pillows.
Key Features:
Breathable skin friendly pillowcase
Removable and washable pillowcase
60 density slow rebound memory foam
Stress-free sleep guaranteed
Foam memorizes cervical curve
Specification:
Brand

Coisum

Model

4332456308

Weight

3.44 pounds
Beckham Hotel Collection Gel Pillow For Neck Pain

Our next recommended pillows for neck pain are both comfortable as well as being incredibly stylish too. They're an excellent option for anyone who suffers from allergies or respiratory issues, including asthma as they are made without any chemicals. They are scientifically proven to protect against dust mites, mold as well as being mildew resistant. Made from a gel-filled fiber, these Beckham Hotel Collection Pillows come as a two-pack and are crafted and engineered to be super plush, delivering a blissful night's sleep.
With their exclusive no-shift construction, you will not only fall asleep faster but also enjoy and deeper and more relaxing, pain-free sleep thanks to their luxurious and comfortable fee composition. Besides being perfect for anyone suffering from allergies as we already discussed, they are also guaranteed fade and stain resistant and are fully machine washable too making them an ideal choice. For pillows that will always look and feel like new, why not try these lined and gel pillows from Beckham Luxury Linens? If you also like spending time outdoors and sleeping in the nature, be sure to check out our reviews of the best camping pillows.
Key Features:
100% coating linen pillowcase cover
100% plush anti-allergen poly gel fiber filling
Comfortable, stylish and luxurious option
Mold, mildew, stain and fade resistant
Machine washable
Specification:
Brand

Beckham Luxury Linens

Model

BLL-GLPLW-2PK-Q

Weight

6 pounds
Dream Memory Foam Cervical Contour Pillow

From Dream, our next best neck pillow is ergonomically shaped and designed to deliver orthopedic level support to minimize unwanted neck pain. Made from a special dynamic foam, the curved design promotes a more comfortable as well as supportive night's sleep. Made from a unique mix of 60% polyester and 40% bamboo, the unique curved design is perfect for improving cervical spine health. The slow rebound memory foam is soft and comfortable delivering a close skin sensation and features a special ventilated inner cover which can be removed and conveniently placed in the washing machine.
If you are looking to invest in a pillow that contours and comforts at the same time, then this Cervical Contour Pillow is an excellent choice. It's specially designed to keep both your head and spine in natural alignment, relaxing tired and aching muscles and promoting a deep and restful night's sleep. You may also like some of these amazing cooling pillows from our list, so check them out.
Key Features:
Orthopedic style therapeutic neck pillow
Removable pillow case is machine washable
Ergonomically shaped and contours to the neck and head
Made from slow rebound memory foam
Features 40% bamboo and 60% polyester mix
Specification:
Brand

Dream

Model

PL0041

Weight

2.2 pounds
Mediflow Fiber Water Pillow For Neck Support




Marketed as the first and original water pillow, our next option from Mediflow is certainly unique. It's clinically proven to reduce neck pain while positively contributing to better sleep quality. It's an ideal pillow to support a wide range of sleep positions, whether you prefer to drift off on your side, back, or even your stomach. With a soft 200 thread cotton shell that's removable and machine washable, it's also convenient to keep your pillowcase clean.
An excellent feature about this Mediflow Fiber Water Base Pillow is that it's totally customizable. You can simply adjust the level of water, making your pillow soft, medium, or firm according to your personal preference. Inside the pillow features an insulated water pouch with a super resilient Dacron Hollofil fiber layer. With years of innovative and scientific backing behind it, this innovative water-based pillow is comfortable and proven to alleviate neck pain and discomfort. If you are interested in products for outdoor comfort, check out our top picks of the best camping mattresses.
Key Features:
Clinically tested and proven to improve sleep quality
Innovative design combines and insulated and customizable water pouch
100% Hypoallergenic removable pillowcase is machine washable
Features a resilient Dacron Hollofil fiber layer top
Adjust the water level according to your preferred firmness
Specification:
Brand

Mediflow

Model

1001

Weight

1 pound
Sleep Innovations Comfort Contour Memory Foam Pillow

From Sleep Innovations, our next recommended neck pillow features comfort memory to provide deeply therapeutic benefits and is designed for use primarily with sleepers who prefer a back or side position. Made with premium USA manufactured foam, Sleep Innovations Comfort Contour Memory Foam Pillow expertly and ergonomically conforms to the sleeper head and neck shape to bring relief and support from neck pain by placing the head and spine in natural alignment. Featuring a removable pillowcase which is conveniently machine washable, this memory foam pillow from Sleep Innovations will provide a peaceful and restful night's sleep. You may also like some of the best inflatable air mattresses from our list, so check them out.
Key Features:
Responsive memory foam construction
Therapeutic pillow supports the head, neck, and shoulders
Ergonomically designed to hold its shape
Features both a high and low contoured sleep position
Exclusively made in the USA and comes with a 5-year limited warranty
Specification:
Brand

Sleep Innovations

Model

F-PIL-10545-CP-WHT

Weight

2.35 pounds
Core Products Tri-Core Cervical Support Pillow

This Tri-Core Cervical Pillow delivers firm support and uniquely comes with two different width neck rolls, which provide a custom sleep sensation. It ensures a comfortable side sleeping position and has generous side lobes to help cocoon the sleeper. The highly elastic fibers quickly spring back into place when compressed for maximum comfort, support as well as durability. With a uniquely shaped trapezoid center section, the sleeper's head is cradled in a natural yet supportive position. Overall, this Tri-Core pillow can really help to promote good health by expertly supporting the curvature of the neck and spine. So put your earplugs for sleeping and enjoy the good night's sleep.
Key Features:
Concave center supports and cradles head
Firm and thick loft for maximum support
Responsive memory foam construction
Therapeutic pillow supports the head, neck, and shoulders
Ergonomically designed to hold its shape under pressure
Specification:
Brand

Core Products

Model

FIB-200

Weight

2.7 pounds
Classic Brands Conforma Ventilated Memory Foam Pillow




Our next best pillow for neck pain is brought to you by Classic Brands and is their Conforma Premium Memory Foam Pillow. This is a highly desirable neck pillow which a plush velour, fully removable cutting blend knit cover. Filled with breathable and comfortable ventilated memory foam, it's a 5-inch loft so delivers plenty of head and neck support. It perfectly molds to the shape of the sleeper's neck and shoulders and springs back into shape immediately afterward. Naturally hygienic as well as being hypo-allergenic, the responsive ventilated foam also helps to regulate temperature, aiding to a more restful and relaxing nights sleep. To always be aware of your sleep quality, pick your favorite sleep tracker from our list.
Key Features:
Responsive and ergonomic foam for supportive fit
Naturally hypoallergenic and hygienic
Ventilated design promotes better airflow
Features a plush and comfortable velour and cotton knit cover
Cover can be easily removed and is machine washable
Specification:
Brand

Classic Brands

Model

810840-6030

Weight

4.9 pounds
My Pillow Premium Series Neck Pillow

This Premium Style Neck Pillow from My Pillow is handily available in 4 different loft levels so that you can uniquely choose the one that suits your personal sleep style and position the best. It comes with a generous 10-year warranty and is exclusively designed and manufactured in the USA. Created with an exclusive, patented interlocking fill, this neck pillow is guaranteed to deliver maximum support where you need it most, no matter how you prefer to sleep. As an added bonus, My Pillow claim that by using their premium series neck pillows, you can also expect to enjoy a night of deep uninterrupted sleep, waking up more refreshed. The great news for your partner is that My Pillow also claims you're likely to snore less too! That sounds like a winning formula to us where nobody stays sleep deprived. The cover can also be conveniently removed for machine washing. You may also like some of the best adjustable beds from our list, so check them out.
Key Features:
Premium style pillow with patented interlocking fill
Provides support no matter what your sleep position
Helps you to fall asleep faster and sleep more soundly
Removable machine washable cover
Come with a generous 10-year warranty
Specification:
Brand

MyPillow

Model

FBA_SQ-W

Weight

1.2 pounds
Pillow For Neck Pain Buying Guide & FAQ
How We Chose Our Selection Of The Best Pillows For Neck Pain
Price  - when choosing our best pillows for neck pain, we try to pull together a cross-section of prices from budget entry level through to more premium-priced options so that there is something to suit everyone.
Brand - some companies are dedicated to only producing pillows, whereas other brands may have more extensive homestyle products as part of their catalog. We've handpicked a range of brands, including some of the market leaders alongside newer entrants into the category to provide you with plenty of choices.
Reviews - it's undeniable that consumers are influenced by word of mouth as well as online reviews, so it's crucial that alongside our own comprehensive research and internal product testing, we pay attention to what other buyers have to say.

Features To Look For In Pillows For Neck Pain
Let's quickly review some of the key considerations to be mindful of when choosing a new pillow specifically designed to tackle and minimize neck pain.
Size - Pillows come in a range of standard sizes as per the below.
Travel - can be a variety of sizes and shapes but classically follow a U shaped design and are lightweight and compact enough to pack into carry-on luggage
Small (20" x 12") - standard size for most curved shaped memory foam pillows
Standard (20" x 26") - the most popular and common sized pillow
Super Standard (20" x 28") - just slightly longer than the Standard size but should still fit same sized pillowcases.
Queen (20" x 30") - longer length pillow is a great option for restless sleepers who toss and turn a lot
King (20" x 36") - again, an excellent option for those you are "active" sleepers or who enjoy sitting up in bed to read
Euro (various) - square as opposed to rectangular shaped pillows which make fantastic headrests
Body Pillow (54" x 20") - an excellent choice for pregnant women or anyone who likes to assume a side lying snuggling position!
Shape -  When it comes to selecting the correct pillow, it's about more than just the overall dimension and size. You should also consider the shape. There are two recommended options for anyone suffering from neck pain. The first is a smooth surface, which is a standard shape and typically filled with either shredded memory foam or feathers. The second is a curved shape which you will also see referred to as an orthopedic pillow or a cervical pillow. These are typically made from memory foam and are designed to support the neck in a more elevated position.
Loft - The Loft is also an important consideration when it comes to selecting the appropriate neck pillow. Loft relates to the thickness of your pillow, and while the actual measurement will vary from one manufacturer to the next, the following three categories should provide a good indication of what to expect.
Low - expect your pillow to measure less than three inches thick
Medium - expect your pillow to measure less than five inches thick
High - expect your pillow to measure more than five inches thick
Depending upon just how comfortable and supportive overall, you prefer your pillow to be will determine which level of loft you ultimately go for.

Materials - There are a couple of options when it comes to pillow materials, some of which are more or less suitable for helping sleepers who suffer from unwanted neck pain. We'll just lucky recap some of the most common below along with their relative Pros and cons and over suitability for easing neck pain.
Buckwheat - helps keep you cool, good support, and adjustable loft. Can be expensive and cumbersome. Excessive firmness may make them unsuitable for some sleepers but generally, provide a good amount of support.
Down - lightweight and soft with adjustable loft and long lifespan. Require frequent fluffing and can trigger allergies. Might be too soft to support sufferers of neck pain.
Down alternative - lightweight and soft with adjustable loft and long lifespan. Require frequent fluffing. Poor option as they lose shape quickly.
Feather - close conforming nature, adjustable loft, and long lifespan. Quills can poke through, and odors frequently develop. Great option because of how they conform to sleepers head.
Latex - close conforming and lightweight option which keeps the head cool and doesn't lose shape. Can be too heavy and dense for some sleepers and known to develop doors. A good option overall but the loft can't be adjusted.
Memory Foam - close conforming nature adjustable loft and silent. Higher cost and again prone to developing doors. An excellent option and perhaps the most effective material of all for alleviating neck pain.
Polyester - lightweight, durable, and overall inexpensive option. Limited breathability and are prone to quicker degradation. Polyester neck pillows provide a decent level of neck support and don't flatten out too easily.
Pillow For Neck Pain FAQ
Q: What causes nightly neck pain?
A: Neck pain can be brought on by several causes and is relatively prevalent in adults. Form muscle strain to compressed nerves and even joint damage, there are a few physical reasons that contribute towards neck pain. However, one of the most significant factors that you absolutely can do something proactive about remedying is choosing the wrong kind of pillow. Depending upon the severity of your neck pain and the underlying cause, common symptoms can include muscle strain and spasms, niggling and persistent headaches as well as reduced head and neck mobility. If your neck pain is persistent and shows no signs of abating or is experienced in conjunction with ancillary pain in the arms, legs or other areas of the body, then it could be time to visit the Doctor. Otherwise, paying attention to the kind of pillow you use might just do the trick and is definitely worth trying first.

Q: What is the best pillow for side sleepers with neck pain?
A: If you are experiencing neck pain and you commonly sleep either on your side or your back, the then the following precautions are recommended according to the Harvard Medical School. Go for what they refer to as a dual pillow system. You can create this position by using a rounded pillow to support the neck tucked into a flatter pillow that should better cushion the head. Alternatively, you could invest in a specialized pillow which comprises indentation to support the head, alongside an elevated neck support section.
If you do sleep on your side, it's vital that you properly support your spine by using a pillow that once again offers elevation under the neck. Memory foam pillows are an excellent choice because they conform and contour to the shape of the sleepers head. Feather pillows are also popular but ensure that they are replaced on an annual basis.
Q: Is a firm or soft pillow better for neck pain?
A: It's advisable to go for a medium as opposed to an overly soft or firm pillow as these can lead to further strains and a stiff neck the next day. The key to finding the correct pillow is to consider and evaluate not only your sleeping position but also your height and size. Choose a pillow that is too firm, and your neck won't be able to fully relax while you sleep. Go for one that is too soft and flat, and this will put unnecessary strain on your neck, so some kind of middle ground is preferential.
Sources:
Say "Good Night" To Neck Pain - Harvard Health Publishing
Sign Up Now
GET THE VERY BEST OF GEARHUNGRY STRAIGHT TO YOUR INBOX