Best PC Video Games In 2021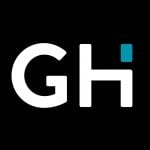 This product guide was written by GearHungry Staff
GearHungry Staff
GearHungry Staff posts are a compilation of work by various members of our editorial team. We update old articles regularly to provide you the most current information. You can learn more about our staff
here
.
GearHungry may earn a small commission from affiliate links in this article.
Learn more
The year 2020 looks to be a promising year for gamers and the pc video games industry. 2019 saw the rise of battle royale games like Apex Legends and remakes of blockbuster classics like Star Wars: Battlefront 2. PC gamers were also treated to releases of highly anticipated sequels to timeless games like Final Fantasy XIV. The Multiplayer Online Battle Arena Genre (MOBA) was also not left behind with the surge in popularity of games like League of Legends.
With all the new game releases, it can sometimes be challenging to choose the right game to play. For people looking for an adrenalin rush playing competitive online multiplayer like Battle Royales and MOBAs are perfect. If you just want a stressfree gaming experience then playing open world-building games like the Sims 4 or Roblux would be best. If you're going to spend your weekend being captivated by gripping storylines, then games like Titan Fall 2 with a lengthy single-player campaign is the game for you. The best pc video games are often the ones that take us on an adventure to a new and different world.
The Best PC Video Game

It was one of the most highly anticipated games during its release, and fast forward to 2020, the number of players is still growing. Star Wars Battlefront II has a single-player story mode campaign that takes place between Star Wars Return of the Jedi and The Force Awakens. The single-player story mode allows players to experience first hand what it means to wield the power of a Jedi or Sith. The Single Player mode also includes instant Action mode, Custom Arcade, and Battle Scenarios.
Star Wars Battlefront II also has an epic multiplayer platform with up to 12 online multiplayer game modes. The game modes can support up to 40 simultaneous players with an additional 24 AI-controlled players. Players can take control of the Star War Uniververse heroes like Luke Skywalker, Obi-Wan Kenobi, Chewbacca, Han Solo, Yoda, Rey, and other heroes. For players who want to take a darker route, they can also play notorious villains like Darth Vader, Count Dooku, Kylo Ren, General Grievous, Emperor Palpatine, and other villains.
Players also get to play as their favorite clone trooper, stormtrooper, droid, and rebel soldier in the early phases of the multiplayer battle. Star Wars fans can also play their favorite starships like X-wings, Y-wings, Tie-fighters, and other ships. On the ground, players can take command of famous speeder bikes, AAT, AR-RT, and AT-ST. Players can also direct artillery fire from the LAAT Gunships, AT-TE, AT-AT, and U-wings.
The scale of the battles of Star Wars Battlefront II is epic, with up to 40 players battling it out for supremacy in a galactic scale with the multiplayer Galactic Assault mode where they move across 13 planets. For players who want to battle it out with the Jedi vs. Sith without tactical distraction, the Heroes vs. Villain game mode pits two teams in an epic clash between the light and the dark side of the force. Other game modes include Supremacy, Co-op, Hero Showdown, Starfighter Assualt, Hero Starfighters, Strike, Blast, Ewok Hunt, Extraction, and Jetpack Cargo.
Starwars Battlefront is definitely best enjoyed in Multiplayer PvP with its large number of game modes and diverse playable characters, ships, and vehicles it is one of the best pc video games and a must-have for any Star Wars fans or PC gamer. 
Key Features:
Stunning Single Player Story Mode
12 Online Multiplayer Game Modes
Up to 40 players in a single battle
Rich Star Wars Content spanning more than 30 years in the Star Wars Universe
Play several Iconic Star Wars Heroes and Villains



Titanfall 2 is the much-awaited sequel of the acclaimed Titanfall game, which was released a while back in 2014. Titanfall 2, which is published in 2016, is a complete overhaul of the previous game in terms of the graphics and gameplay. The second installment of the game now offers a single-player campaign with 9 chapters of gripping storyline and action. Titanfall 2 allows players to control the pilot and the Titan in a first-person shooter platform on an action-packed single-player and multiplayer game modes.
Titanfall 2 is speed and momentum. The fast-paced gameplay is unrivaled in the first-person shooter genre. The breakneck pace and fluid movements of the Titan is a breathtaking experience, especially if you hurling your Titan through a cliff while shooting at enemies. Players can play the pilot as well as the 20-foot tall Titan across wartorn cities, dense, heavy jungle, and abandoned deserts. The single-player game mode is one of the highlights of Titanfall 2 as players are taken on a journey as Jack Cooper, who is unexpectedly given the command of a Vanguard-class titan. Their story begins when they are suddenly ambushed in space. They crash land on an enemy-held planet and must fight their way out to survive.
The multiplayer aspect of Titanfall 2 is similar to the original game in the installment. In Titanfall 2 players can customize their weapon loadout and abilities according to their skill. In the early stages of the game, players engage other pilots to fill up the game's iconic titan meter and when full players can call in a titan to break the PvP stalemate. Players can choose several multiplayer modes like Amped Hardpoint, Bounty Hunt, Pilot vs. Pilot, Capture the Flag, Attrition, Skirmish, Last Titan Standing, Free for All, Coliseum, Titan Brawl, and Frontier Defense.
Titalfall 2 is one of the best pc video games and should be in the game library of ardent first-person shooter fans. For more cool options like this, check out our guide to the best Xbox One video games.
Key Features:
Fast-paced and breathtaking First Person Combat
Polarising Single Player Campaign
Multiple Multiplayer Game modes
Competitive Online Community
Fully expanded customization for pilot abilities and load-outs
Apex Legends – 2,150 Apex Coins




Apex Legend is one of the top Battle-Royale games in PC gaming. Twenty three-man squads battle it out for supremacy using any weapons and supplies they find until they are the only team left standing. Apex Legends is a free-to-play Battle Royale game that has gained viral popularity by attracting over 25 million players by the end of the first week after its launch.
Apex Legends follows a hero format where players can choose avatars or prebuilt heroes that have a unique set of skills and abilities. Once a player selects a legend, they are then dropped into an island where they scavenge for weapons and supplies at the same time battling other squads for survival. As the game progresses, the game area gets smaller and smaller, forcing an epic confrontation between the remaining teams. The last team to survive wins the game. Apex Legends is entirely free to play but also has an in-game currency called Apex Coins. Apex Coins are used to buy Apex Packs, characters, items, and loot boxes in the in-game store. You may also like some of the best Xbox 360 video games so check them out.
Key Features:
Fun and fast-paced gameplay
Up to 6 players per match
Free to play battle royale
Competitive online community
Secure transactions with in-game store
League of Legends $10 Gift Card

League of Legends is a critically multiplayer online battle arena where players face off in the battlefield using heroes with unique sets of abilities and weaknesses. The main objective of the game is to destroy the enemy's Nexus at the same time engage in Player versus Player (PvP) combat to weaken their defense and prevent enemy heroes from becoming too powerful. Players also battle with AI-controlled minions and monsters to level up and help defend their towers from the successive waves of attack. League of Legends is one of the most popular pc video games on the planet.
It is one of the best pc video games and is also part of major e-sports competition thanks to its fair and balanced gameplay. The gift card allows players to purchase in-game currency, which is called Riot Points (RP), without needing to use a credit card or bank account. RPs can be used to purchase champions, champion skins, chromas, exclusive bundles, hextech crafting materials, emotes, ward skins, summoner icons, experience boosts, rune pages, name changes, and account server transfer.
Key Features:
Action paced PvP MOBA
Strong online community
Wide range of player customization
Easy to redeem the gift card with a dedicated redeem portal
Secure Transactions with the in-game store
Roblox Gift Card – 4,500 Robux

Roblox is a massively multiplayer online video game platform that allows players to interact with other players in an open world platform. Players can create and design their own games and showcase it for other players to play. Players can also play other people's games, making it a great platform to socialize. The user-created content covers a variety of genres from role-playing games, obstacle courses, racing games, and others. Roblox is a free open world multiplayer platform.
Roblux also allows players to buy, sell, and create virtual items using the games in-game currency the Robux. The Ingame currency enables you to buy skins and cosmetics that improve the look of your in-game avatars like t-shirts, jackets, pants, shoes, hats, and even angel wings. All of these are found in the games avatar shop. Robux can also be used to buy games and game passes, which allow access to several user-created games and other premium features in-game. 4,500 Robux is definitely a massive amount of in-game currency that you can spend in the Avatar Shop to customize your avatar or game passes for exclusive access to user-created content. For the fans of PS4, we have prepared our selection of the best PlayStation 4 video games, so take a moment to check them out.
Key Features:
Big Open WorldUnlimited player customization and user-generated content
Secure and Safe Transaction
A big online community
Plenty of virtual worlds and minigames
Free Robux Backpack upon redemption
Final Fantasy XIV Online: 60 Day Time Card

Final Fantasy XIV Online is a massively multiplayer online role-playing game (MMORPG) that takes players to the land of Eorzea. Players can freely interact and explore the massive open-world environment with their own high customized avatar. Players can customize the name, race, gender, facial features, and a class of their avatars before the start of the quest. The player progresses the game by completing quests and missions and gaining experience points that can be used to level up their avatar.
In-game combat includes Player Versus Environment (PVE), where the battle in dungeons and defeat bosses to complete a quest. Succesful quest completions can give Experience points, items, and supplies. Player Versus Player (PvP) combat is also present in-game in three different types. The Wolve's Den where players clash in a 4 versus 4 battle. The Frontline where players battle with other players from rival nations and the Rival Wings where players fight in the battle arena for supremacy
The Storyline of the Quests of Final Fantasy games is akin to living out an actual deep novel with gripping plots and breathtaking storylines. The game takes players into a roller coaster ride of ups and downs in the land of Eorzea as they battle against enemies and overcoming challenges.
Final Fantasy XIV Online: 60 Day Time Card allows players to access the game and complete their epic adventure in the world of Eorzea. The time card is compatible with all versions of Final Fantasy XIV. For more amazing games like this, check out our selection of the best Nintendo Switch video games.
Key Features:
Immersive gameplay
Rich music and soundtrack
Stress-free character progression
Addictive storyline
Strong online community

The Sims 4 is "THE" life simulation amongst all pc video games. The game has consistently garnered positive reviews in all platforms from PC, Mac, Playstation 4, and Xbox One since its initial release in 2014. Since then, the game's publisher has continued to support the development of the game by regularly providing free updates and paid content in the form of DLCs. The additional DLCs available have greatly expanded the game features like additional game worlds, new gameplay, player cosmetics, and other unique items in-game.
In Sims 4, players are taken to an open world where they can freely build and demolish. Players can make and customize Sims in terms of their appearance, personality, aspirations, and clothes. Players can control their sims through all of life's stages from being a baby, toddler, child, teenager, young adult, adult, and eventually to retirement. They can help their sims with their jobs or change their careers altogether. Players can create intricate relationships with other sims from being friends to sworn enemies.
Apart from controlling the life of Sims down to its very minute details, players can also build and customize the houses for their sims. The game provides an exceptional level of customization from the roofing, windows, kitchen counter, doors, rooms, and down to the color of the furniture. The level of detail that the game provides can be mesmerizing to players. The game responds well to user creativity with its intuitive user controls and camera angles. The Sims 4 is a must-have for every pc gamer as it is one of the best pc video games of the world. 
The Sims 4 is definitely a fun game to play and is an excellent pc video game to release stress. Its gameplay and mechanics allow for a more relaxed playstyle making it ideal for gamers who want a respite from the competitive world of multiplayer games. The game is a great way to let your creative side run free, making it truly one of the best casual games in the block. You may also like some of the best Wii video games from our list, so check them out.
Key Features:
A creative open world that can be customized down the minute level
Streamlined build mode
Intuitive controls and user interface
Constantly expanded content for fresh gameplay
Excellent replay value
Sign Up Now
GET THE VERY BEST OF GEARHUNGRY STRAIGHT TO YOUR INBOX