Last updated:
01 Sep 2020
7 Best PC Video Games (Review) In 2021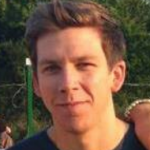 This product guide was written by Jordan Carter
The year 2020 looks to be a promising year for gamers and the pc video games industry. 2019 saw the rise of battle royale games like Apex Legends and remakes of blockbuster classics like Star Wars: Battlefront 2. PC gamers were also treated to releases of highly anticipated sequels to timeless games like Final Fantasy XIV. The Multiplayer Online Battle Arena Genre (MOBA) was also not left behind with the surge in popularity of games like League of Legends.
With all the new game releases, it can sometimes be challenging to choose the right game to play. For people looking for an adrenalin rush playing competitive online multiplayer like Battle Royales and MOBAs are perfect. If you just want a stressfree gaming experience then playing open world-building games like the Sims 4 or Roblux would be best. If you're going to spend your weekend being captivated by gripping storylines, then games like Titan Fall 2 with a lengthy single-player campaign is the game for you. The best pc video games are often the ones that take us on an adventure to a new and different world.
The Best PC Video Game
The best!
Gear, gadgets & stuff for men
Straight to your inbox