Best Over-Ear Noise Cancelling Headphones In 2021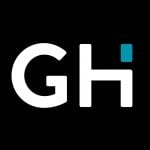 This product guide was written by GearHungry Staff
Last Updated
February 24, 2020
GearHungry Staff
GearHungry Staff posts are a compilation of work by various members of our editorial team. We update old articles regularly to provide you the most current information. You can learn more about our staff
here
.
GearHungry may earn a small commission from affiliate links in this article.
Learn more
We've all been in a situation where we've tried to block out noises around us to listen to our favorite song, a lecture or watch a movie without interference. Background noise can be annoying in a number of scenarios, especially when the thing we're trying to listen to, is important to us. Sure, we've all tried listening through the use of headphones, but those irritating sounds around us manage to breach the headphones into our ears and distract us to the point of insanity. What's worse, we crank up the volume of whatever we're listening to in a feeble attempt to drown out the external noise pollution surrounding us.
Before you raise your hands in the air in defeat, we've got the solution for you. Wouldn't you just love a pair of over-ear noise cancelling headphones? These babies work by giving you greater hearing protection by blocking out external noises, without you needing to increase the volume to deafening levels. The best over-ear noise cancelling headphones will give you better noise attenuation and let you focus on the sounds you actually want to hear. Take a look at our selection of over-ear noise cancelling headphones.
The Best Over-Ear Noise Cancelling Headphones
Over-Ear Noise Cancelling Headphones Buying Guide
Features To Look For In Over-Ear Noise Cancelling Headphones
Headphones come in all shapes and sizes with features you'll either love or hate. When it comes to over-ear noise cancelling headphones, the features can be overwhelming to sort through. We've sorted through the features to come up with some very important ones.
Noise Cancellation – There are two main types of noise cancellation technology that feature in noise cancelling headphones and they are active and passive noise cancellation. Passive noise cancellation involves insulating the ears from external noises without completely cancelling them out. The main focus with passive noise cancellation, or reduction is the ear cup. This should be well-padded and completely encompass the ear to insulate it as much as possible to reduce the amount of surrounding noise that can be heard.
Active Noise Cancellation uses electro-acoustical means to reduce or eliminate the sounds you do not want to hear. The inner circuitry of these types of headphones have a mirror-like effect on external noises to disrupt the soundwaves and prevent them from reaching your ears.
The best noise cancelling headphones don't necessarily have one or the other, but may offer both via a mode switch built into the controls.
Connectivity – Technology has done away with wires and this has made life considerably more convenient. You want to be able to connect to your devices via Bluetooth but it's also beneficial for your noise cancelling headphones to be compatible with Amazon Alexa, Google Assistant or your own Assistant. With this advanced connectivity, you can use your headphones to listen to music or other data and also answer and make calls from your smartphone.
Battery Life – When you want to relax and listen to music, you want your listening experience to last for as long as possible. Look for noise cancelling headphones with a long battery life. You'll really appreciate this when you a traveling long distances, working long hours, jogging or just sitting at home relaxing. Not only do you want the battery life to be extensive, you should also look at headphones with a battery that can be charged quickly. This is especially important if you are travelling and have limited time to recharge your headphones before you head out the door again.
Comfort – Headphones, in general, are not really known for being comfortable, especially when you wear them for hours on end. Look for headphones with nice, thick pads around the ear cups and certainly make sure your ear fits snugly inside the cup. Otherwise, you're likely to feel discomfort after wearing them for a while. An ergonomic design is also quite helpful and an adjustable headband is a must. After all, not everyone has the same sized head and if you only buy one pair of over-ear noise cancelling headphones, an adjustable headband will be needed to suit those multiple users in your home.
Durability – Most people aren't overly careful with things like headphones and, in most households, they will get tossed around and dropped a lot. Then too, if you travel a lot, you're your headphones while you work or jog, they'll see a lot of use. You'll want your over-ear noise cancelling headphones that are durable and long lasting. The materials should be durable without being too rigid.
Portability – Some of the over-ear noise cancelling headphones in our selection are foldable. This makes them incredibly versatile and especially useful for people who are always on the go. If you like to take your headphones to work, travel or when you go for a run, it's handy to be able to fold them up and tuck them into your backpack or pocket. If you have a permanent set-up in your home and don't want to take your headphones out in the field, then fixed ones will do just fine.
Ease Of Use – Most people these days are pretty tech savvy but that doesn't necessarily mean they want to fiddle with complicated devices. That includes headphones. Most over-ear noise cancelling headphones have a control panel on one of the ear cups so changing from one mode to another, answering a call and isolating or cancelling sound can be done with a simple touch of the control panel. Of course, it will be easier if you read the instruction manual before you start using your headphones.
Sound Quality – The main purpose of noise cancelling headphones is to eliminate or minimize the levels of external noises around you. That doesn't mean you should settle for poor quality sound from the things you do want to listen to. You want the sound of music, movies and your other information to be crisp and clear. Look for headphones that have Hi-Fi sound with a deep Bass.

Types Of Over-Ear Noise Cancelling Headphones
We've already discussed the noise cancellation features of over-ear cancelling headphones so we'll look at the differences between noise cancelling and noise isolating headphones.
Noise isolating headphones in short, work by isolating your ears to minimize the amount of ambient noise that reaches your ears. They work more at reducing ambient noise than cancelling it out. With noise isolation headphones, the main component is the padding around the ear cups. It should completely cover your ears to block out as much noise as possible.
Noise cancelling headphones are similar to noise isolating headphones but they have the added benefit of being able to put up something similar to a roadblock for ambient noises. This feature sends a signal that cancels the noise so you only hear what you want to hear.
You can also choose between over-ear noise cancelling headphones that have wires that need to be plugged into your devices, or you can choose headphones with Bluetooth connectivity to free yourself from dangling wires. Most people will choose Bluetooth wireless for the added convenience.

Caring For Your Over-Ear Noise Cancelling Headphones And Your Ears
If you love to listen to music without external noise, our will probably have your headphones on for several hours every day. Hygiene is important and you don't want hairstyling products and perspiration accumulating on the ear cups. A frequent wipe down with a damp cloth should be sufficient to keep your ear cups clean. This will protect your ears and the material covering the ear pads.
While over-ear noise cancelling headphones will elevate your music listening experience to something special, don't forget to give your ears a break from being continuously encased in headphones.
Sign Up Now
GET THE VERY BEST OF GEARHUNGRY STRAIGHT TO YOUR INBOX