Best Outdoor Christmas Lights in 2021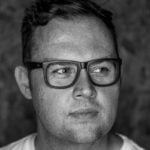 This product guide was written by Chris Worden
Last Updated
December 9, 2020
Chris Worden
Born and raised in Idaho, Chris's sensibilities are a small town, while his life experiences are anything but. He's had the chance to travel the globe with a camera in hand documenting action sports and cultural movements for over 15 years. His love of motorcycles, photography, adventure, and the outdoors has lent itself to a career telling stories and he wouldn't trade that for anything. Chris now resides in a small ski town in central Idaho and when he's not grinding away at his day job, he's feverishly penning articles at night about the products and playgrounds he loves.
GearHungry may earn a small commission from affiliate links in this article.
Learn more
What's Christmas without an extended romp in the front yard unfurling a never-ending string of large outdoor Christmas lights? The best Christmas lights are more than just a way to illuminate your house during the holiday; they're a litmus test for your dedication to life, liberty, and the pursuit of holiday happiness. Christmas pathway lights are a great start, but without a couple (hundred?) lengths of outdoor Christmas string lights, you're likely not going to get the curb appeal capable of taxing the local power plant.
Fortunately for the power plant and your electricity bill, there are many solar outdoor Christmas lights now that will help offset that expense. But if solar isn't your jam, LED outdoor Christmas lights are far more energy-efficient than their antiquated cousins. If no outlet is available, but you're still fully committed to illuminating your gazebo, we've found a few battery-operated outdoor Christmas lights for you as well!
So, pour yourself a glass of nog and browse through the awesome list of outdoor Christmas light ideas we've found for you by scouring over Amazon for a few days. Here, in no particular order, is our list of the best outdoor Christmas lights!
The Best Outdoor Christmas Lights
Toodour Outdoor Christmas Lights

LED Fairy outdoor solar lights are some of the brightest on the market, and Toodour Outdoor Christmas Lights pack of 72-foot light strings is our top choice! These solar-powered strings are as versatile as they are good for the environment. There's no need to find an electrical outlet outside your house, just find a place to stick the solar panel, and you're ready to offset your electricity costs.
Each string accommodates 200 LED lights and offers eight different modes of operation. They offer 12 different color options, and all of them sell in a two-pack.
Key Features:
12 Color options
Auto on/off switch
Lengthy extension cord
IP65 waterproofing for harsh conditions
2 Switches and 8 different modes
Specification:
Brand

Toodour

Model

DSL-100-200

Weight

2 pounds
KNONEW LED Outdoor Christmas Lights

Icicle lights are a great way to add a little winter touch to the home without the falling hazard of a real icicle. KNONEW LED Outdoor Christmas Lights are the perfect way to improve your house's trim as you fill the exterior with light. These LED lights promise to be bright and bring the fun with eight different modes. A total of 75 drops, or icicles, adorn each 32-foot long string of lights.
Hang these from the eves of your house for a natural icicle look, or use them on the ground as a way to highlight a walking path.
Key Features:
400 Bulbs in total
8 Different display modes
IP44 waterproofing for semi-harsh conditions
Memory and timer function
Warm white color
Specification:
Brand

KNONEW

Weight

1.63 pounds
Ollny LED String Outdoor Christmas Lights

If you're hoping to utilize your lights for more than just one holiday, look no further than the Ollny LED String Outdoor Christmas Lights. Each 330-foot string features 800 programable outdoor LED Christmas lights designed to brighten any scene. A special remote comes with each string, but if multiple lengths are pig-tailed together, just one remote is needed.
Utilize these lights for Christmas this year, then keep them around for birthdays, weddings, and any other celebration where a little brightness will bring some joy to the occasion. For more holiday-season essentials, check out our selection of the best Christmas tree toppers.
Key Features:
2 color options
Useful for multiple occasions
Remote control for easy activation
8 Different display modes
Specification:
Brand

Ollny

Model

BG-CL3M3-306L01

Weight

3.03 pounds
Prextex 100-Count Outdoor Christmas Lights




If the traditional green-wire, clear light is what you're after, then Prextex 100-Count Outdoor Christmas Lights has your holiday back because this 100-count is the perfect fit for your artificial Christmas tree or home. Each string is sold with an extra two bulbs in case you accidentally step on one during installation. If you want to create some serious length, you can daisy chain up to five sets without a problem.
These clear bulbs are super bright and feature a warmer-than-daylight hue that should brighten up the exterior of your house nicely!
Key Features:
2 Extra bulbs and fuses
Indoor and outdoor appropriate
Daisy-chain up to five sets
Specification:
Brand

Prextex

Model

43237-2

Weight

10.8 ounces
Twinkle Star Outdoor Christmas Lights

The star is one of the most iconic symbols of the Christmas holiday and a wonderful add-on to your Christmas decor. Twinkle Star has decided to create a string of lights dedicated to this icon, and their Twinkle Star Outdoor Christmas Lights are the perfect set for a little variety outside your house. Each string is IP44 waterproofed ensuring that even heavy weather won't harshen their vibe.
The great thing about this setup is that a star is applicable on so many occasions, so keep them in good shape because we bet you'll bring them out of the garage more than once a year and not only use them as outdoor Christmas tree lights.
Key Features:
3 Color options
IP44 waterproofing for semi-harsh conditions
8 Different display modes
Useful for multiple occasions
Specification:
Brand

Twinkle Star

Weight

15.2 ounces
OZS Solar Outdoor Christmas Lights

The warm white glow of OZS Solar Outdoor Christmas Lights will bring a smile to anyone's face. These super-bright LEDs are environmentally friendly because of their power consumption and the fact that they are solar-powered. Each string is capable of eight different display modes as well as accommodates two switches for easy access.
Positioned as Christmas lights, their warm glow would be the perfect complement to a year-round patio lighting solution. Consider these lights if you want to get more use out of them than just once a year.
Key Features:
3 different length options
2 Switches
8 Different display modes
Perfect length for a Christmas tree
Lighting EVER Christmas Lights

Lighting Ever knows that sometimes you need to create a little space with your lighting solution. That's why they sell the Lighting EVER Christmas Lights, which double as a translucent curtain of light for your pergola, gazebo, walkway, or any other space where a waterfall of light might create some ambiance. These LED strings are a little under ten-feet in length and height, so be sure to measure the space where you intend to hang them.
The light given off by Lighting Ever's LED Curtains is a warm daylight color. The lights feature eight modes to set the tone, and stringing them together will sync the mode across all segments.
Key Features:
8 Different display modes
Safe and heat-free
Soft white color temperature
Easy to unwind
Specification:
Brand

Lighting EVER

Model

N4300006-WW-US-a

Weight

1.25 pounds
LORRYTE 2-Pack Outdoor Solar Christmas Lights




If you've never experienced the sensation of utilizing bendable copper-wire lights before, you really must give it a shot. Not only is the copper beautiful, but it's also an excellent way to give you some staying power when you create a shape out of the string. Bend this tiny wire into the form you want it, and with a little luck and help from gravity, it will stay put. 
These LORRYTE 2-Pack Outdoor Solar Christmas Lights are a perfect brightness if you want to lighten up a space with minimal bulbs. The solar panels for this set will keep these lights light through the night as long as they are placed correctly in the yard.
Key Features:
Battery or solar-powered
Moldable copper wire
2 Switches
8 Different operating modes
Specification:
Brand

LORRYTE

Weight

11.7 ounces

Vertical lights are something you just don't see that often/ Sure, you could make them out of a traditional string, but you'd have to add a loop at the end. The Toodour Christmas Lights measure ten-feet in width and drape another 9-feet down, creating a waterfall effect that you have to see to believe.
A total of 317 LED lights make up this string that will look as good on your Christmas tree as they will on your gazebo.
Key Features:
2 Color options
IP44 waterproofing for semi-harsh conditions
Timer and built-in memory chip
Unique design with topper star
Specification:
Brand

Toodour

Weight

1.3 pounds
Twinkle Star C6 Christmas String Lights



Twinkle Star knows that you are looking for a little extra flair this holiday season, so they bring you their Twinkle Star C6 Christmas String Lights strung across 33-feet of lighting goodness are the perfect complement to your house's exterior feature that needs a little extra depth of lighting. Available in seven different color configurations, Twinkle Star large outdoor Christmas lights have a color for every occasion.
Eight lighting modes ensure that you can keep any occasion lively and create an ambiance for different occasions. For more smart buys to bring into the holiday mood, check out these top Christmas jumpers.
Key Features:
7 Color options
8 Different display modes with memory function
End-to-end plugs for daisy-chaining
Low output voltage adapter included
Specification:
Brand

Twinkle Star

Model

ZD-29V100DIF

Weight

1.05 pounds
Adecorty Christmas Lights

If you've ever found yourself wishing that the icicles hanging from your eyes could be non-lethal and filled with radiant light, you're in luck, friend. Adecorty has created these stunning Falling Rain Lights that simulate meteor showers, glistening icicles, and many other winter features.
Each string contains 144 LED tubes programmable by a remote control. Hang Adecorty Christmas Lights from a tree in your front yard or the eves of your house, they are sure to get some attention this year! For more lovely holiday products, browse our list of the best-selling Christmas pajamas for you and your family.
Key Features:
4 Color options
Meteor shower effect
Useful for multiple occasions
Remote control included
Specification:
Brand

Adecorty

Weight

6.4 ounces
Brizled C9 Multicolor Christmas Lights

If you need to create a seriously long daisy chain of lights, Brizled has the setup for you. Their multicolor Christmas light string spans 16-feet in total, but you can connect up to 40 of them in a row without failure. Now that's how you get that Griswold Christmas coverage.
With five colors to choose from and up to 25,000 hours of run time before you need to replace them, the Brizled C9 Multicolor Christmas Lights are an excellent option for someone looking to really brighten up the holidays, just like these amazing Christmas tree decorations from our list.
Key Features:
Energy saving bulbs
Connect up to 40 strings totaling 1000 lights
25,000 hours before you'll need to replace them
5 color options
Specification:
Brand

Brizled

Weight

15.2 ounces
Outdoor Christmas Lights Buying Guide & FAQ
Length and Size – A set of good Christmas lights are never quite long enough; let's just accept that as a fact before getting started. From 10 to 100-foot lengths, you're probably going to come up a bit short, so plan accordingly.
Most light strings typically space their lights at a fairly standard 6 inches apart. This means that you can begin to estimate your light string needs on the total number of bulbs involved. For instance, a standard 9-foot tree will require around 1,000 bulbs to fully fill the tree, according to tree decorating pros. However, there's a wide variety of trees, so consider the width and height of your holiday conifer and choose accordingly.
Now, if you're hoping to go full Clark W. Griswold on the exterior of your house, he claimed a total of "25,000 incandescent bulbs" to light his abode. Experts think the scene required three to four times more than his quote, however. So, if you want to really set the standard for your block, free up a significant budget and shoot for the moon.
Shape – Christmas lights come in many shapes and sizes. The classic design that most would recognize is called a "C7," which is more of a cone than a bulb. The C-shape, while traditional, has seen a lot of size iterations over the years. This line comes in either a seven or a nine, which refers to their diameter.
The G-shape is a standard, round bulb. This globe-style bulb often comes in multiple colors and are great for the exterior of houses as their sizing ranges around that of a ping pong ball. This unit emits a lot of light but can be fragile when made of glass.
The T and S-shaped bulbs are more industrial and typically used in outdoor patio situations. The S-bulb is often seen in an Edison format and comes in a medium yellow hew.
Color – The most common Christmas bulb is white. The color temperature of a white bulb has a wide range. From bright yellow to pure white, these bulbs can elicit a very warm tone to a cold blue-white color that elicits more of a snowy effect. When buying white Christmas lights, be sure to keep an eye out for the color temperature.
The color temperature of white ranges from 2,700-6,000 k, or Kelvin. This value will tell you just how warm or cool the light you are buying truly looks when fully lit. 2,700 is very yellow or warm, where 6,000 is closer to daylight.
If white isn't the right application, there's probably a color out there for you. From reds, blues, greens, and even pinks, there's no limit to the kind of coloration your house can have if you look for it.
Weatherproof – Given their weather exposure, you'd think it best to buy some Christmas lights that can handle the conditions. Nearly all of the lights you'll see on the market are water-resistant. Some come with an IP rating, ensuring that they've passed some level of testing, but none are truly waterproof. The weakest link in the Christmas light chain is always the plug. Where you plug your lights in will play a huge role in whether you end up with a short string of lights or if they shine bright all season.
Your best bet is to access a plug that is indoors or at least sheltered from the elements. Once you've done that if you feel like you really need to go the distance on water resistance, look for something with an IP65 rating or higher. This will give you peace of mind when snow begins to accumulate on the lights.
Another precaution we'd warn you about is snowmelt. If your season starts to warm before the cold really sets in, you may see a lot of moisture coming off your house due to melting snow. If that's the case, simply unplug the lights for the time being until the temperature drops and the snow starts to fly again. Christmas lights do not emit much heat, so once it's cold enough, it's unlikely that they will melt the surrounding snow.
Style – Curating your own design style is important when decorating the house. How you go about placing your string of lights will be dictated, in part, but the type of lights you own. Larger bulbs are great when placing along leading lines of your house or landscaping. These larger bulbs can create definition amongst the rest of the lights, ensuring that your house still has a three-dimensional look.
If you only have one type of bulb and a lot of them, consider how you organize parallel lines, or total chaos, to separate parts of your home and your yard. This strategy ensures that your place doesn't look like mass chaos of lights from the curb unless that's what you're shooting for!
Power Source – There are three main ways to power Christmas lights: electrical outlet, solar, and battery. The most common pair of lights you'll find on the market plug into a standard 120v outlet, the same as your toaster oven. These are typically arranged in most houses around the exterior on a waterproof box that keeps the all-important plug safe and dry. If you don't have one of those, see if there's a plug in your garage that you can tap into. No garage? Then you might want to go solar or battery powered.
Solar-powered Christmas lights come with one or multiple small stakes with a solar pad on the top and a battery banking system inside. This setup allows the panel to pull in sunlight from the atmosphere, convert it into energy, and store it until it's time for the lights to turn on. Many of these systems rely on a timer that turns the lights on and off at night based on the owner's discretion. However, these systems typically won't be capable of running all night and will turn off sometime in the early morning hours.
If no plug-in is available to you and you really need that all-night light solution, battery operated outdoor Christmas lights can make all the difference for you. Just be mindful that you will have to change the batteries fairly often, which can get expensive.
Outdoor Christmas Lights FAQ
Q: What are the brightest outdoor Christmas lights?
A: If you're really looking for maximum impact from standard bulbs, the conical 5 mm wide-angle LED will give you the most brightness for your money.
Q: What outdoor Christmas lights do professionals use?
A: The secret to decorating your house like a pro is basically the same as-is cooking a meal like a chef; the technique is everything. Most professional house decorators do not lean on fancy equipment or special lighting, just traditional methods and some creativity.
Q: When should you turn on your Christmas lights outside?
A: Christmas lights are truly best after dusk and only really good when people are still awake. So if you want to be environmentally conscious, consider placing them on a timer that turns them on shortly after nightfall and then turns them off when you think it's appropriate for your neighborhood.
Q: How do you weatherproof your outdoor Christmas lights?
A: One of the weakest links in your Christmas light string is the plug system. Plugging the end of your lights into a waterproof box will make a big difference. Additionally, when you "pigtail" (meaning plug one string of lights into another), you also create a weak link. To ensure that this connection isn't compromised, your local hardware store should sell something like a plug housing, which looks like a little balloon covering this connection.
Sources:
Outdoor Christmas Lighting Tips - DIY Network
Sign Up Now
GET THE VERY BEST OF GEARHUNGRY STRAIGHT TO YOUR INBOX