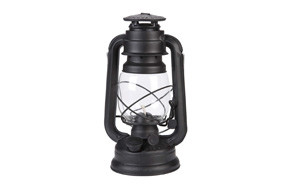 Lamplight Farmer's Oil Lamp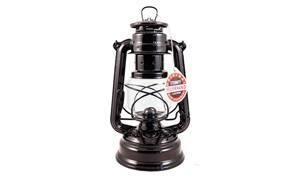 Feuerhand Hurricane Oil Lamp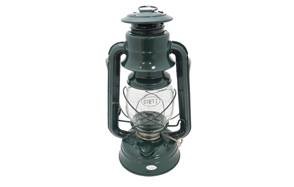 Dietz #76 Original Oil Lamp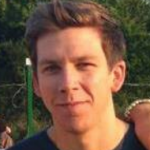 Even in our highly powered and electrically charged world, we need to be prepared should something pull the plug in our homes. Power cuts or temporary power outages are not unheard off, and no-one wants to suddenly find themselves totally in the dark. Matches, candles and torches are all well and good, but for real peace of mind, we say go 'homestead' retro and get yourself a good old-fashioned oil lamp.
Whether it is the small and unassuming variety or a full-on all singing, all swinging hurricane buster type, an oil lamp can be a lifesaver and will always be ready at a moment's notice to shed light on any situation. And they don't have to be put away in a cupboard while you wait for an emergency, today's oil lamps have a wonderfully nostalgic vibe that will add a splash of light and interest to any room in your home. Alternatively, you could use one of the outdoor oil lamps for your next camping trip or several dotted around the patio or backyard when you next have a summer barbecue that runs well into the night.
Whatever the situation you are looking to shine more light on, we have compiled our best oil lamps review so you can choose the perfect lantern for you.
Get ready to be illuminated…
The Best Oil Lamp
Lamplight Farmer's Oil Lamp
See More Reviews

See More Reviews



With its clean, old school looks and a lovely barnyard vibe, the Farmer's Lantern from Lamplight ticks all the Gear Hungry boxes when it comes to a hardworking lamp that gives out a decent amount of light.Whether it is for decorative purposes or a go-to essential should you experience a power cut, or storm, the price of the Farmer's Lantern also means you could invest in a couple for use around the house or yard.
As a decorative item, this durable oil lamp looks the part, with a clean antique style look and a moody matt black finish. This is a lantern that would look lovely in a window on a cold winter's night or dotted around the yard for when the BBQ and warm summer evenings come to call. And when not in use, it will also bring a nice piece of rustic charm to your home.
Key Features:
Rustic design made from black matt metal
Total height is 12 inches with a galvanized handle
Oil well holds five ounces of fuel
15 hours burn time on one fill
Use with paraffin lamp oil
Specification:
Brand

Lamplight

Model

52664

Weight

6.2 ounces
Gorgeous rustic design for that old school farm lamp look
Has a decent 15 hour burn time
Makes a good lamp to have on standby in case of power cut
Maximum oil fill line is a little difficult to see when filling
Not quite as tough as some of the more expensive models
Lamplight Montana Oil Lamp
See More Reviews

For a lantern that offers both style and substance, then the Lamplight Montana easily earns its place in our best oil lamps review.With a curvy design that is reminiscent of wild west saloons or a country bar, this is a lovely looking oil lamp that is both versatile and high-performing. For what on first glance looks like a delicate indoor oil lantern actually has a more than adequate burn time – up to 25 hours. And made from a solid metal with a decent sized oil well, it is surprisingly robust and really easy to use.
As an addition to your home décor, this is a lamp that works really well, either on a table top, a window sill or thanks to a detachable hanging bracket, up against a wall. Fire up the wick when the night draws in and you have an oil lamp that gives off a lovely warm glow. And, with its day-long burn time, the Montana can also step it up when you need a reliable light source should your home's power blow out. The light omitted is not super bright but should be enough to shed light where you need it. We really like the deep copper hue to the lamp's metal and the cut-out animal and forest shapes in the lamp 'hood' means it could well become a family favorite, come the Christmas Holidays. You may also like some of these cool pendant lights from our list, so check them out.
Key Features:
Solid metal oil lamp with a rustic design
Dimensions – 7.5 x 7.5 x 12.2 inches
Burns for up to 25 hours
Oil well holds 15 ounces of fuel
Comes complete with a detachable wall hanging bracket
Specification:
Brand

Lamplight

Model

50840

Weight

9.8 ounces
Versatile oil lamp that can stand on a table top or be hung from a wall
Rustic design and warm copper metal make it perfect for Christmas
A more than adequate 25-hour burn time
With no supporting cage, the central glass globe could be a little fragile
Dietz #76 Original Oil Lamp
See More Reviews

With an oil lamp heritage that stems right back to the 1840s, Dietz know a thing or two about building quality lanterns that are both ruggedly handsome and practical.Made from solid metal and in an eye-catching gloss black, this lantern would not look out of place in the modern home but comes with all the camping and outdoor credentials you get from the Dietz brand.
The central glass globe is nicely protected by the substantial metal lamp frame, without losing any of its design quality while the oil reserve – which can take 8 ounces of fuel – is easy to access and fill. At 10 inches, this oil lamp is slightly smaller in height than other lanterns in our best oil lamp review, but the wick is clearly visible and gives off a good amount of light. There is also a decent burn time too, coming in on average around 11 hours which should be more than enough for a camping trip or if the power in your home suddenly goes down. Plus, the upside is that it is nice and light, making it easy to carry around, while the oil in the reserve stays nice and secure.
Key Features:
Comes with the Dietz quality and reputation
Solid black metal design with easy access glass globe
Burns for up to 11 hours on 8 ounces of fuel
Lightweight and easy to carry
Dimensions: 10 x 5.9 x 10 inches
Specification:
Brand

Dietz

Weight

1.26 pounds
Solid, chunky style that is both stylish and easy to use
Comes in a choice of six colors, including 'unfinished rusty' – we like!
The lifting mechanism for the glass globe could be a little stronger
Feuerhand Hurricane Oil Lamp
See More Reviews

See More Reviews



At the very top end of the budget in our best oil lamps review, this retro-cool hurricane lamp from German brand Feuerhand can stand up to pretty much any weather and extreme conditions and burns twice as bright as standard oil lamps. And, having been in production since 1902, who are we to argue with its resume!
There is a wilderness pioneer look about the Feuerhand Hurricane Lantern that is reassuringly chunky – the build is super-solid, using galvanized steel and tough glass to create a lamp that will be as happy in the outdoors as it will be on your mantlepiece.
Key Features:
10-inch tall, German made hurricane lamp
Long-lasting wick gives 20 hours burn time
10 ounce oil well capacity, leakproof seal
Made from rust and heat resistant galvanized steel
Flames burns twice as bright as most standard oil lamps
Specification:
Brand

Vermont Lanterns

Model

4335430323

Weight

1 pounds
Weather-resistant design makes this a great all-year-round oil lamp
Bright flame and 20-hour burn time with no oil well leakage
At the top end of an everyday oil lamp budget
Dietz Lil' Wizard Hurricane Oil Lantern
See More Reviews

Add a pop of color to those cold winter nights with this lovely red oil lamp from Dietz that will also see you through the darkest hours of power cut blackouts. With the longest burn time by miles in our best oil lamps review, the Lil' Wizard runs brightly for an incredible 45 hours, thanks to its 36-ounce capacity oil well. Ok, this may add a little weight to the overall design but thanks to its efficient design the Lil Wizard oil lamp is still easy to carry around.
The Lil' Wizard has been specifically designed for 'rough outdoor use' so is also a great companion on a weekend camping trip or for everyday use around the home and yard. Keep the oil topped up and this little beauty will always be your go-to whenever you need to shed extra light on any situation.
Key Features:
Designed for prolonged outdoor use
Made from tin-coated steel and enamel
Rust and heat-resistant
Total burn time of 45 hours
Oil well holds up to 36 ounces of fuel
Specification:
Brand

Dietz

Model

DHL-001G-EX01S

Weight

2.7 pounds
Super-impressive (and practical) 45 hour burn time
Solid and built to last – ideal for outdoor life and camping
This hurricane lantern is a bit of a heavyweight, coming in at over 2.7 pounds
Glo Brite by 21st Century Daylite Clear Glass Oil Lamp
See More Reviews

If you are looking for a lamp to enhance the look and feel of your home, rather than a butch, rough type to shed light on your homestead, then check out this dainty but surprisingly practical Oil Lamp from Glo Brite. 'Elegant' sums up this small but perfectly formed oil lantern, which will add a touch of nostalgia and glamor to any room. At just 9 inches tall from the bottom to the top of its chimney, it is certainly a delicate lamp but the slim, glass design gives it a lofty feel. We think it is more than a little reminiscent of the lamps that the Ingles from Little House on the Prairie used to light their way to bed!
With a glass font and globe, connected by a 3-inch brass burner, the effect is more of a warm candle light than full-on hurricane lamp but for its size, this quaint oil lamp gives off a decent amount of light and flame.
Key Features:
Delicate and well-designed decorative oil lamp
Choose as an alternative to house candles
Features a three-inch brass burner with wick
Uses kerosene, lamp oil, citronella or liquid paraffin
Dimensions: 9 x 3 x 3 inches
Specification:
Brand

Glo-Brite

Model

L808CL

Weight

9.6 ounces
Recreate homestead nostalgia with this lovely glass candle-like lamp
Elegant, small and lightweight but will give a decent burn time
Predominately glass so not really suitable for outdoor use
Fragile design and small – best as an alternative to candles rather than a lantern