Best Neck Knives In 2021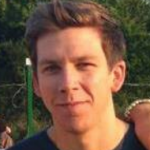 This product guide was written by Jordan Carter
Support us! GearHungry may earn a small commission from affiliate links in this article.
Learn more
There are many reasons you might want to own a neck knife. They are useful in survival and self-defense situations, or just to open your mail in a dramatic way. However, if you do plan to carry one around, it's important to check that it's legal in your local area. We've been scouring the internet to find the best neck knife.
The Best Neck Knife
Neck Knife Buying Guide & FAQ
How We Chose Our Selection Of Neck Knives
Brand – When we are developing these buying guides, we always think about the brand pretty early. You shouldn't make your purchasing decision based purely on the brand, but it's a good place to start. Certain brands have a reputation for quality and innovation, so you know you're getting a good product.
Price – Price is also important. Everyone has a different budget, so we try to take that into consideration. Generally, when it comes to neck knives, the more money you spend, the higher quality knife you can expect. That's because most of the money is going into the materials and construction, rather than added features.
Reviews – Reviews are an essential part of any purchasing decision. When we find a product we like, we head straight to the Amazon reviews to see what other customers are saying about it. You can't believe everything you read, but you will get a solid indication of whether a product is worth checking out or not.

Features To Look For In Neck Knives
Construction And Materials – Most neck knives have a stainless-steel blade. The material used in the handle varies and can be plastic, metal, rubber, or something else. The most important thing is that it's well constructed. Check for consistency around the neck knife and make sure the blade is far enough into the handle so that it doesn't snap.
Intended Use And Design – Neck knives are designed for survival, preparedness, and even self-defense. Ensure that the design of your neck knife fits your intended use.
Size And Weight – Because you'll be hanging the knife around your neck, you don't want it to be large and heavy. The best neck knives are small and light.
Sheath – A sheath is an important safety feature on your neck knife. You don't want an exposed blade hanging around your neck.
Chain – The chain should be comfortable and strong. If it's not strong enough, someone could rip it from around your neck.
Legality – To check if your neck knife is legal to carry around, you need to look at the specific law in your area.

Neck Knife FAQ
Q: What is a neck knife?
A: It's a small blade that hangs around your neck.
Q: Are neck knives legal?
A: This depends on where you live. Research the laws in your area to find out.
Q: What is the point of a neck knife?
A: The idea is that the knife is close at all times, therefore it's easy to draw in a survival or self-defense situation.