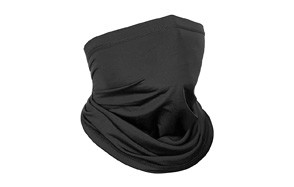 Achiou Neck Gaiter Face Scarf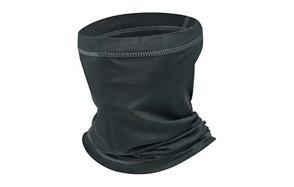 AIWOLU Neck Gaiter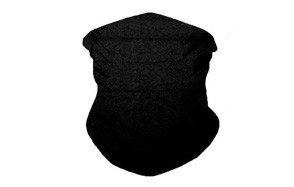 NEXTOUR 12-in-1 Neck Gaiter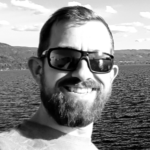 If you are a fan of any kind of active outdoor pursuits, whatever the weather conditions you choose to perform in, chances are you either own or are looking into purchasing a new neck gaiter. The name is slightly misleading. They're not just worn around your neck and they certainly won't be holding up your socks! They are instead, a completely versatile and multi-functional, must have accessory, protecting your head and neck from the elements; come wind, rain or shine! Let's look at some of the best of the bunch when it comes to a badass bandana.
The Best Neck Gaiter
Neck Gaiter Buying Guide & FAQ
Features To Look For In Neck Gaiters
You'd be surprised at just how many different variants of neck gaiter you can purchase so it's crucially important before you invest in one for yourself that you decide what, when, how, and where you'll be wanting to use yours the most.
There's no point buying one that's designed to keep you cool if you are heading snowboarding. Likewise, if you are going dune boarding instead, then you won't be requiring a double layer of thermal insulation!
We recommend that you consider the checklist below to ensure you pick out a gaiter that meets your specific needs.
Material
Comfort
Face coverage
Warmth
Fit
Style
Color
Moisture-wicking properties
Breathability
Durability

Neck Gaiter FAQ
Q: What is a neck gaiter?
A: Put very simplistically, a neck gaiter is a piece of material, sewn into a tube style, that some people generically refer to as a buff. It's a very versatile and useful piece of equipment, especially if you participate in lots of outdoor sports.  Neck gaiters are also pretty budget-friendly and super light-weight and portable as well as being supremely versatile. There's no need to just wear one around your neck even. You could for example where one over your head, as an extra layer of protection under a skiing or cycling helmet.
Q: Why do you need a neck gaiter?
A: A neck gaiter is a great way to protect your delicate neck, face, and ears from the elements. Especially extremes of temperature, both hot and cold. Equally wearable for general day attire instead of a winter scarf, a neck gaiter will keep you snug and those winter chills at bay.
If you do participate in winter sports like snowboarding or skiing or even like to continue your usual activities throughout the winter months (like running and cycling for example) then a neck gaiter will provide plenty of protection from the biting wind and cold.
Neck gaiters don't just protect from the cold though. If you are in a dusty climate a gaiter will be a godsend pulled up tight about your face. If you opt for one that has UVA protection as well as a cooling activated fabric, you'll stay cool and comfortable and still be able to breathe easily in heat extremes. A completely versatile accessory for anyone who likes to participate in any form of outdoor activities, a neck gaiter is a smart and budget-friendly purchase. They also make a great layer of protection for anyone working in the construction industry or who regularly works outdoors as they offer vital protection against dust, pollen and general environmental factors.
Q: What are the different ways to wear a neck gaiter?
A: You can pretty much wear it however you want. The only limit really is your own imagination we say! On your head, around your neck of course, over your mouth, even around your wrist! As a headband, a neck band, a bandana, a balaclava, or under a helmet. Why limit yourself? Where it wherever and whenever you need it most. You could opt to replace your winter scarf with a neck gaiter. You can get ones that have been manufactured from merino wool and cashmere, even so, they can look stylish as well as being very functional. Some neck gaiters promote that they can be worn in no less than twelve different ways so whether you wear yours on your head, around your face, to protect your neck, or even on your wrist, a neck gaiter really is incredibly versatile. Just make sure you have bought one that has plenty of stretch like something with a spandex mix.
Q: When do you wear neck gaiters?
A: When don't you need to wear one might be a more appropriate question! Being used simultaneously as a headband, a neck warmer, a face mask, bandana or even a balaclava, a neck gaiter can protect you from all kinds of extremes of weather, hot and cold. Stave off the wind chill or keep stay safe from the rays of the sun. If you do any kind of outside or especially extreme sports, then you absolutely need a gaiter. They make the perfect accessory for everything from hiking and biking, to running and riding, skiing and snowboarding to hunting or just generally working out. If you are in danger of working up a sweat, then you'll benefit from the use of a moisture wicking gaiter. Even if you just work outdoors, then a neck gaiter could be a wise investment and provide you with an extra layer of comfort and protection.
Q: How to wash neck gaiters?
A: Depending upon what your neck gaiter has been fabricated from, you should quite simply be able to pop it in the washing machine or rinse it out in a bowl of soapy water. Most are designed to be quick drying plus many also feature special odor resistant fabric too so there's no excuse for having a sweaty or smelly neck gaiter stuffed in the bottom of a rucksack somewhere. Look after your neck gaiter the way you would any of your other essential accessories.