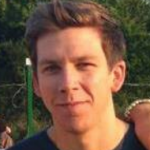 10 Most Beautiful National Parks In The USA
National parks have existed in the United States since the early 1870's to serve as a celebration of the country's natural beauty. The establishment of national parks was also done to preserve the pristine beauty and to prevent mass commercialization of these spots. The idea that national parks were places that are meant to be protected soon spread across the entire country and, eventually, internationally as well. Because of this, over 40 years later, the National Parks System was established.
Yosemite National Park
Let's begin by talking about one of America's best known national parks – the Yosemite Valley in California. Despite being the oldest among the national parks featured on this list, there is no denying that Yosemite remains one of the most, if not the most, beautiful. You'll see more ecological diversity in the heart of this valley compared to a lot of other places combined. Here, you can take a gander at Yosemite Falls, dubbed the country's highest waterfall. You can also go and visit El Capitan, which is America's tallest uninterrupted granite monolith. The mountains and gorges in Yosemite are nothing to scoff at either.
These aren't the only landmarks Yosemite National park has to offer though. If you're a big fan of outdoor adventures, then maybe you can try hiking up Tioga Road Pass that leads into the park's high country. Once you reach this area, you'll be able to see the Tuolumne Meadows – a sub-alpine grassland located in the eastern portion of Yosemite. You can also be awe-struck in the vista of Glacier Point Road where you can look down upon the vastness of Yosemite from over three thousand feet above. At the southern part, you'll see the Mariposa Grove, which is famous for its giant sequoia trees. Make sure you wear comfortable hiking shoes cause you will be walking whole day.
Yellowstone National Park
Such is the case for Yosemite Valley, you can't really come up with a list of the best national parks in the U.S. without talking about Yellowstone National Park. This scenic spot is located mostly in Wyoming, but it has parts that extend all the way into the territories of Montana and Idaho. Arguably one of the most beautiful national parks in the country, it is also one of the most visited – attracting over four million unique visitors on an annual basis. These visitors don't only come from the U.S., some of them even come from different parts of the world.
The main attractions of Yellowstone revolve around the geothermal activity that happens all throughout the area. This is due to the fact that this national park is basically a "giant pressure cooker," as it sits directly on top of a "super volcano." No one knows when exactly this volcano will erupt, but experts estimate it won't be any time soon. As a result, you get to see things like sulfuric hot pools as well as the Old Faithful geyser. You can also go trek along the "Grand Canyon of Yellow Stone." You could also take a quick dip in Yellowstone Lake.

The Grand Canyon National Park
If you've only seen the Grand Canyon in books or on your desktop wallpaper, then you're seriously missing out on one of the country's most breathtaking landmarks. Aside from being extremely beautiful, the Grand Canyon also comes with a rich history. Native Americans have been coming here since before the European colonial period. You can see evidence of this all across the 277-mile area of this national park. Because of how large it is, it could take a while before you run out of things to do here.
Speaking of which, if you really want to have the full Grand Canyon experience, then you should consider going down into them. This is where you'll see thick and dense wilderness as well as awe-inspiring views. The Grand Canyon is also home to miles upon miles of hiking trails. All of these attractions could already pass at the main event for most national parks, but the Grand Canyon is a whole other story. These merely serve as appetizers for the park's main course of vast, picturesque desert landscapes. These would be hard to find anywhere else, not only in the country, but in the entire world for that matter.
Glacier National Park
Glacier National Park in Montana offers a welcome change of pace from the other national parks featured on this list. There aren't a lot of people that visit this park because it is tucked away in the Rocky Mountains. It could also be because Yellowstone currently has the spotlight in terms of national parks in the area. This spot also welcomes more hikers and backpackers as compared to camera-wielding tourists. Glacier National Park holds the distinction of being a National Park, a biosphere reserve, a UNESCO World Heritage Site, and a peace park all at the same time. It has also been described as one of the "truly wild" parks on this list.
If you're a big fan of hiking and photography, then you'd want to book a trip going here. If you do, the best time to go here is during the middle up to early fall. Here you'll be able to see an isolated, wild, and untamed version of America. This national park also prominently features water, whether in its mile-long lakes or in its towering glaciers. It also features mountains, forests, and other bodies of water. You'll be able to see a vast array of flora and fauna in this national park. Wear a pair of rock climbing shoes, bring your travel camera and enjoy.
The Channel Islands
At the fifth spot on this list is the Channel Islands – another national park located in California. This is one of the most accessible spots on this list, as it lies just 11 miles off the coast of Southern California. It will only take less than an hour to get there by boat. Lovingly referred to as the "North American Galapagos," the Channel Islands are considered the home of over 150 endemic creatures. These animals are not just on the island itself. They could also be found in its waters. There's also a vast array of plant species to be seen here.
In the Channel Islands, you'll be able to see the island fox as well as the yellow-blooming coreopsis. You'll also get to observe sea animals such as elephant seas and whales in their natural habitat. In fact, the largest collection of blue whales come together here every summer. This would also be the perfect time for you to go hiking, kayaking, and camping in this national park. Here, every season offers something new. Out of the eight official Channel Islands, five of them make up the national park, which is still a whole lot of park to explore.

Grand Teton National Park
Up next we have the Grand Teton National Park. This is located near Jackson Hole, Wyoming – a popular ski destination. If you like going on trails, then you should experience the wonders of this national park at least once in your lifetime. What was once a haven for ranchers and farmers has now been largely converted into one of America's premiere hiking destinations. Backpacking here will take you through stretches of prairies and lakes. You'll also be able to see the premier attraction of this national park, the Grand Teton mountain range. Aside from hikers, fishermen, skiers, and photographers are also sure to have a grand time when they visit.
The entire park measures around 500 square miles so you won't run out of places to explore and things to do. If you enjoy a bit of history, you can pay homage to the Native American history here that dates back over 10,000 years. You can also visit historical sites such as the Menors Ferry and Mormon Row, which both date back to the 19th century. If you're more of a nature fan, then you'll be happy to hear that different kinds of animals roam these mountains all year round. You could see black bears, grizzlies, and moose in these parts. Just be careful not to get too close.

Zion National Park
If you're more of a thrill-seeker, then you should go visit the Zion National Park in Utah. It was actually pretty hard to pick which of Utah's national parks to feature here due to their sheer number, but when it's all done and dusted, Zion definitely takes the cake. There are plenty of arguments to be made as to why this is one of the most scenic national parts in the entire West coast. If you ever find yourself around these parts, try to take a detour and drive directly through the heart of Zion National Park. If three million people come here every year, it's bound to be worth it, right?
You'd want to explore this park from the ground up, so you better get your hiking boots ready. Those who want an adrenaline rush could climb up the almost 6000 feet it takes to reach Angel's Landing. The way up is steep and filled with scary drops, but it's totally worth it when you make it all the way to the top. The view up there is unlike anything you've ever feasted your eyes upon before. If you're not yet up for the challenge, then maybe you can trek through the Emerald Pools or Weeping Rock. Either way, there is something for everyone here.

Rocky Mountain National Park
Along with the Channel Islands, the Rocky Mountain National Park is another very convenient and easy to access natural beauty. The Rockies, as they are also known, are located just 70 miles north of Denver, Colorado. It will take just under two hours to go here. Because of its proximity to a major city, a lot of people go here just for day trips. However, there is a lot more to experience in this national park and a day won't be enough to try them all out.
There are 72 named peaks here, with a lot more just waiting to be claimed. Some of these peaks pierce the sky, as they measure over 12,000 feet. Aside from the mountains, people also come here to see wildlife such as moose and elk. There are also black bears and mountain lions in and around the area, but they are much harder to spot. If you keep a watchful eye out, you can also catch a glimpse of uncommon plant life like wildflowers and forget-me-nots in the Rockies.

Olympic National Park
On the penultimate spot on this list of the best national parks in America is the Olympic National Park in Washington State. This park was first set up in 1897 after then-president Grover Cleveland became alerted of the rapidly declining number of forests in the area. This is another park that has something to offer for every type of outdoor enthusiast. Back in the day, you could hike up breathtaking trails, boat through picturesque lakes, and take pictures of awe-inspiring sceneries. At night, you can set up camp and count the stars in the night sky.
The mountains here reach around 7000 feet, while its 11 major rivers feel like they could go on forever. Aside from these natural wonders, there are also meadows and lakes to be explored. Olympic National Park is also one of the best examples of a temperate rainforest in the country, with trees growing as high as a 20-storey building. Some of those trees are even hundreds of years old. The ecosystem here thrives on 12 feet of rainfall annually.

Great Smoky Mountains National Park
Finally, we have the Great Smoky Mountains National Park located right on the border between North Carolina and Tennessee. This is the most visited national park in the entirety of the United States. This is largely due to the fact that it is easily accessible by two large East coast states. People could just pass through here when they're moving from one state to the other. Luckily, the over half a million acres of land this park boasts are more than enough to accommodate all of these visitors.
The Smoky Mountains is another national park that has a rich history of Anglo and Native American settlement. You could even see their primitive houses and cabins scattered throughout the park. Nowadays; however, this land has more or less been taken over by animals such as bears, rattlesnakes, and deer as well as plants of different sizes and colors.
If you're planning to have an outdoor excursion on your next holiday, then you may want to go to one of these national parks. Even if you're not that big of a fan of the great outdoors, you'll surely be after visiting just one of these natural wonders.
Sources:
America's 20 best national parks, The Telegraph
Best National Parks in the USA, U.S. News
Best National Parks in the USA (2019), The Broke Backpacker