Best Motorcycle Gloves In 2021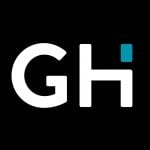 This product guide was written by GearHungry Staff
Last Updated
March 5, 2020
GearHungry Staff
GearHungry Staff posts are a compilation of work by various members of our editorial team. We update old articles regularly to provide you the most current information. You can learn more about our staff
here
.
GearHungry may earn a small commission from affiliate links in this article.
Learn more
There's no better sensation than riding a motorbike. It's such a liberating feeling and better still, you get to commute in style, arriving quicker at your destination by avoiding endless queuing in traffic. If you do like to ride in all weather conditions, then there are a few essential bits of kit that you'll require to ensure that you are safe, warm, and protected at all times. Besides your helmet and jacket, an excellent pair of motorcycle gloves should form part of your essential safety gear. They'll help protect you from any unforeseen accidents or collisions. With the rise in technologically advanced materials, today's best motorcycle gloves are better than ever before, combining a range of features and enhancements to help safeguard your extremities both from the cold and any abrasion caused by impact with the ground. So let's take a look at our top recommendations in the category of best motorcycle gloves.
The Best Motorcycle Gloves
Snow Deer Heated Electric Motorcycle Gloves

We're starting off our review with our Best Choice product recommendation, which are these sensational sheep leather gloves from Snow Deer. Perfect for motorcyclists, winter sports enthusiasts or for anyone suffering from bad circulation, especially in the cold winter months, they contain a heating element that covers the entire back of the hand and fingers. Containing a battery pocket, they run-off economical and rechargeable Lithium-Ion batteries. These gloves have three heat settings and can provide warming relief for up to 6-hours. They're perfect for all kinds of actives, from skiing to hiking and, of course, motorcycling, plus they provide much welcome insulated relief to sufferers of complaints such as Raynaud's and Arthritis. If you're on the hunt this year for a pair of heated motorcycle gloves, then these are well worth considering.
They're constructed from a mix of genuine sheep leather and water-resistant polyester and have a fleece liner, which is both breathable as well as being waterproof. Adjustable Velcro wrist straps secure these Snow Deer gloves snugly in place while an elastic buckle can be used to strap your gloves to a jacket or your trousers to ensure you don't lose them after you've taken them off. They're also touch screen compatible, so there's no need to remove your gloves to operate your smart devices.
Key Features:
Heated electric gloves with touch screen compatible sensor
Three adjustable heat settings
Made from sheep leather and water-resistant polyester
Fitted with a rechargeable Lithium-Ion battery
Versatile and multi-purpose glove ideal for a wide range of activities
Specification:
Brand

SNOW DEER

Model

LH-RVHD-2LU1

Weight

1.8 pounds
Ozero Waterproof Touchscreen Motorcycle Gloves




Our Best Value recommendation has been awarded to these waterproof and windproof polyester Ozero Waterproof Touchscreen Motorcycle Gloves. They're an excellent choice for cold weather conditions and can protect hands and fingers to temperatures as low as minus 30-degrees F. That makes them an ideal choice for winter snow sports as well as cold weather riding conditions. They're fully lined with a thickly insulated cotton and polar fleece, which provides excellent warmth and adequate protection. They also happen to be highly breathable too, so inside these touchscreen gloves, you've remain warm as well as dry.
They're a highly practical design and feature touchscreen-compatible fingertips enabling you to use your smartphone devices still. Both the thumb and one finger have this touchscreen functionality. They're durable and wear-resistant overall and feature an elastic knitted wrist, which prevents cold wind and snow from entering. They're also fully washable and can be left to air dry. Available in a wide range of sizes, the waterproof sheath design ensures that hands remain warm even on the coldest, wetted and windiest winter day.
Key Features:
Waterproof, windproof yet also breathable
Touch screen compatible design for use with smart devices
Made from a water-resistant polyester shell with cozy velvet lining
Thick insulation provides protection to extreme cold resistance
Suitable for temperatures to minus 30-degrees F
Alepo Sheepskin Leather Touchscreen Motorcycle Gloves

If you prefer the look and luxury of leather, then you will love these genuine sheepskin leather gloves from Alepo. Available in a range of sizes and your choice of either Black, Grey or Brown, they're a simply sensational looking glove. Better still, they're fully lined with 100% Italian cashmere for lasting comfort and warmth, even if you're motorcycling during the chilly winter months. They're also equipped with an anti-slip function on the palms to ensure a firm and confident grip of the handlebars no matter what the conditions.
Another knock out feature of these Alepo leather motorcycle gloves is that they feature not just fingertip, but instead full palm touch screen compatibility. You can precisely operate and control your devices while continuing to wear these stylish and practical gloves. From driving to motorcycling and a whole host of other winter activities, these gloves won't let you down. With their classic good looks and additional comfort features, they're an excellent choice for commuting to the office, but also make a great gift for motorcycle riders.
Key Features:
Genuine sheepskin leather gloves
Fully lined with Italian cashmere
360-degree full hand touch screen compatibility
Anti-slip palm design for excellent handlebar grip
Elegant looking and highly versatile
Kingsbom Waterproof and Windproof Thermal Thinsulate Touch Screen Motorcycle Gloves



We're taking a look next at a pair of soft and light Thinsulate lined gloves from Kingsbom. Designed to offer both waterproof and coldproof protection, these anti-slip gloves are hard-wearing and also stylish looking. They're a unisex design and ideal for busy people on the go, not just for motorcyclists. They even have reflective lighting details to ensure that you are safely seen at night.
Constructed from high-quality fabrics, they deliver outstanding functionality and are waterproof, windproof, and snowproof. Constructed from multiple layers of 3M super-insulating and thermally efficient Thinsulate, they provide maximum heat retention combined with breathability. They're naturally moisture-wicking, so trap and draw sweat and moisture away. They also feature a sensitive touch design for use with smart screens, ensuring your fingers stay warm and dry while operating your devices. Available in a wide range of sizes, they're an excellent choice for lovers of outdoor winter activities. You may also be interested in some of the best driving gloves from our list, so take a moment to check them out.
Key Features:
Lining contains 200g of 3M Thinsulate
Winter thermal gloves with touch screen compatibility
Extreme levels of heat retention combined with breathability
Moisture-wicking and air-circulating lining
Wide selection of sizes
Specification:
Brand

KINGSBOM

Weight

6.1 ounces
Seibertron Dirtpaw Motocross Touchscreen Motorcycle Gloves

The next best motorcycle gloves to get the review treatment are these Seibertron Unisex gloves, which have been specifically designed for use with off-road and dirt bikes. They work well in conjunction with popular motorcycle brands such as BMX and MTB, to name just two and combine many exciting features alongside excellent construction and detailing.
They're designed with a very tactical outlook and feature hard-wearing and sturdy materials with direct inject rubber moldings. These rubber portions, deliver a high level of protection from impact and injury and provide a comfortable and snug fit. The fingers of these gloves are purposefully designed using lycra alongside silicone for an advanced grip and secure handling. They're also comfortable to wear and can be adjusted at the wrist with a hook and loop closure. They're available in three different color options and come in both adult and youth sizes. For more quality products like this, check out our guide to the best cycling gloves.
Key Features:
Advanced protection with direct inject rubber moldings
Comfortable lycra finger gusset
Versatile, practical and lightweight glove
Hook and loop wrist closure
Touch recognition on index fingertip only
Begleri Rechargeable Electric Heated Motorcycle Gloves

Next up, we're taking a look at our Premium Pick, which is the new and improved electric heated glove from Begleri. It's ideal for winter riding conditions and is promoted as having the longest heating time currently available on the market at 15 hours. That means you can keep your hands warm all day long, whether you are motorcycling or enjoying a day on the slopes. Sufferers of conditions including Raynauds, bad circulation, and also arthritis, will also find welcoming relief thanks to these heated motorcycle gloves.
They operate using powerful Lithium-Ion rechargeable batteries, which are scent-free and can be quickly heated to three different levels. The large heated area extends to the whole back of the hand right up to the fingertips. The gloves also feature a sizeable reflective coating for night-time safety and also happen to be waterproof and windproof too. They contain 3M insulation, so hands remain warm and dry inside while externally, the material construction repels rain, ice, and snow. Finally, they've also been thoughtfully designed with touch conductive material to the forefinger and thumb, enabling the user to still operate a smartphone without removing their gloves. For more amazing gear for bikers, check out our guide to the best motorcycle GPS.
Key Features:
Rechargeable battery heated gloves last up to 15-hours
Fast tech heating element heats the entire back of hand and fingers
Touch screen compatible with thumb and index finger sensors
Thick, multi-layered design with a reflective coating
Adjustable wrist band and wrist contraction drawstring
Winna Battery Powered Electric Heated Touchscreen Gloves

If you're on the hunt for a pair of high-quality sheepskin gloves that are waterproof, windproof, and wear and tear-resistant, then take a look at these heated motorcycle gloves from Winna. They're packed with so many features that it's difficult to know where to start. First up, they heat up thanks to an internal heating element that's operated via rechargeable Lithium-Ion batteries. Heat is generated using a carbon fiber material, which is known for having high-heat creating efficiency and strength. The gloves safely radiate infrared rays which help to promote blood circulation. This makes these Winna heated motorcycle gloves an excellent choice for anyone suffering from conditions like Raynaud's disease and arthritis.
The features don't just stop there, though. They're made from a high-quality sheepskin and have been designed with both an anti-collision strip as well as a reflective strip for better protection when riding at night. They also have non-slip shock-absorbing cushioning to the palms. The heating element can easily be operated with a switch and temperature adjustment button located on the wrist. There's also an adjustable Velcro wrist strap to ensure a more comfortable and snug fit. There's no need to remove your Winna gloves should you wish to make or receive a call as they incorporate metal conductive cloth for touch screen operation. Finally, in what we think is a fantastic additional bonus feature, there's an LED digital screen on the wrist that conveniently displays details of both the temperature as well as the battery power level. Our guide to the best ski gloves features more cool products for winter outdoor activities, so check them out.
Key Features:
Rechargeable battery heated gloves heat up in just 5-seconds
Short circuit protection for your safety
Excellent option for multiple sports
Feature metal conductive cloth touch screen
Anti-collision and reflective strips for additional protection
Specification:
Brand

winna

Weight

2.2 pounds
Inbike Windproof Reflective Thermal Motorcycle Gloves




From the brand Inbike, our next popular motorcycling gloves offer high levels of thermal insulation as well as windproof protection. They're a fleece-lined glow that's warm and comfortable to wear and also feature a hook and loop adjustable wrist fastener to keep out the wind and snow. This makes them both a practical and stylish choice, highly suitable for winter cycling, as well as motorcycling, driving, and a host of other outdoor winter activities. You can even wear them as running gloves. With a reflective ribbon design to the back of the gloves, night-time visibility is enhanced throughout those darker and potentially more dangerous winter months.
These Inbike gloves also offer plenty of protection and are designed featuring anti-slip silica gel fingertips as well as a thickened gel palm pad. Constructed with a three-piece gel pad system, these gloves absorb shock while you are riding and, at the same time, provide high levels of breathability. Those silicon gripper fingers also deliver excellent non-slip performance for safe and secure handling. The thumb and index finger have also been designed with microfibre so that you can access and operate your smartphone without having to remove your gloves.
For more amazing gear for your bike, check out our guide to the best motorcycle handlebar speakers.
Key Features:
Thickened gel and EVA palm pad
Anti-slip fingertip design with silicone gripper
Ultra thermal and windproof construction
Reflective ribbing for increased visibility
Touch screen full finger gloves
WTACTFUL Touchscreen Motorbike Gloves




Up next, we're taking a look at what these touchscreen motorcycling gloves from WTACTFUL have to offer. They're a full-fingered design available in a choice of Black, Brown, or Green and come in a range of sizes from small to extra-large. They provide both protection and comfort and feature reinforced palms with high-quality double stitching to protect hands from abrasion in the case of a fall or collision.
The gloves are made from a durable yet lightweight and highly wear-resistant fabric that's anti-slip, comfortable, and breathable too. They feature a touchscreen-friendly thumb and middle finger design so that you can sensitively operate your screen without having to remove your gloves. Overall, they're nicely designed and provide a good amount of support, plus they can be customized at the wrists with an adjustable strap, making them more snug and cozy to wear. They're also an inexpensive option. If you like hiking in winter, be sure to pick your favorite pair of hiking gloves from our list.
Key Features:
Anti-slip reinforced PU palms for enhanced grip
Touchscreen capable thumb and middle finger
Available in a choice of three colors and range of sizes
Adjustable wrist design for a snug fit
Durable, lightweight and breathable design
Suxman Touch Screen Waterproof and Windproof Motorbike Gloves

These reliable winter weather gloves from Suxman are ideal for any motorcyclists out there. They're a lovely warm and cozy glove that provides maximum levels of weatherproofing being impervious to wind, rain, and snow. This makes them a natural choice not just for riders but also for winter sports enthusiasts. They're a highly durable and distinctively stylish looking glove that will never go out of fashion. They're also packed with features that you and your extremities will also very much appreciate. Let's take a look now at a few of the main highlights we think you'll appreciate in this Suxman gloves.
First up, these Suxman winter weather gloves proceed excellent protection against surface water. At the same time, internally, they are moisture-wicking and provide plenty of much-needed air circulation so that you stay both warm but also dry. They're also designed to be durable and anti-slip with premium PU leather and dense silicone palms that deliver an enhanced grip while also preventing daily wear and tear. For the phone lovers among you, these touchscreen gloves are coated with a conductive leather on the index finger which allows you to continue to navigate your touchscreen without removing your gloves. While finally, the elasticated shirred wrist design with its belt buckle closure, ensure a nice, snug fit, successfully keeping out snow and cold winds as well as dirt and debris. For a durable and stylish, practical, and high performing pair of winter gloves, you'll be hard-pressed to do much better than these. For more quality products for motorcycles, be sure to check out our selection of the essential motorcycle camping gear.
Key Features:
Designed with soft and stretchable PU coral fleece
Waterproof, windproof and snowproof design
Sensitive touchscreen gloves for smartphone handling
Durable, anti-slip design for enhanced grip
Belt buckle and shirred elastic wrist for close comfort closure
Specification:
Brand

Suxman

Weight

5.1 ounces
Titan OPA Hard Knuckle Military Style Motorcycling Gloves




With their distinct military-looking design, the final motorcycle gloves to get a big old thumbs up from us today are these Titan OPA hard knuckle gloves, which comes in a choice of camouflage inspired colors. These gloves are all about protection, which is why they're such an excellent choice for motorcyclists among you. They feature durable, impact and abrasion-resistant reinforced knuckles and fingers to help prevent unwanted cuts and injuries.
They're also a highly comfortable glove to wear, keeping hands nice and warm while at the same time being highly breathable. They're constructed from a mix of textiles and fabrics, including microfibre, leather, lycra as well as nylon, which are all double stitched for durability as well as flexibility. This makes them a fabulous tactical glove for anyone who enjoys outdoor pursuits including hunting and cosplay. Better still, they're also machine washable and can be air-dried, so they are super easy to maintain.
Key Features:
Durable full finger and knuckle shields
Constructed from comfortable microfibre, leather, lycra, and nylon
Reinforced palms and adjustable wrist straps
Easy to maintain and can be machine washed
Durable construction with double stitching
Motorcycle Gloves Buying Guide
Types Of Motorcycle Gloves
When choosing the best motorcycle gloves for you, the most important thing to consider is your riding style and the conditions you usually ride in. As with helmets, there are many different specialized styles of gloves to choose from. The one thing you can be sure of is that no gloves are not an option! Given that your hands are made up of your palms as well as your fingers, we also strongly advise against wearing fingerless gloves. So let's just quickly look at the main types of motorcycle gloves available and their relative merits.
Moto-Cross Gloves - designed to protect the palm, fingers, and also with reinforcements to the knuckles, these are an excellent all-round choice. However, they don't provide adequate wrist protection, so they are best suited to summer rather than winter riding.
Gauntlet Gloves - perhaps the most popular style overall, these gloves should feature multiple protective reinforcements to the knuckles, fingers as well as extra wrist protection. They're designed with a longer length, hence the name gauntlet, meaning they also protect the wrists and part of the forearm, not just the hands.
Off-Road Gloves - similar to Moto-Cross gloves, these are the gloves of choice for trail and dirt-bike riders. These gloves are all about comfort and breathability and will usually feature plenty of vents and be made from man-made textiles. They should also feature extra sticky grips for advanced, secure handling.
Street Gloves - also referred to as Cruising gloves, these are specially designed to protect riders during a fall onto hard and rough surfaces that cause a lot of abrasions. As such, they're usually reasonably thick and generally provide weather protection.
Features To Look For In Motorcycle Gloves
Before you go ahead and invest in a new pair of motorcycle gloves, we recommend that you read our quick review below, where we reveal the top features to consider.
Protection - Do not underestimate the importance of having adequate hand protection. Coming off a motorcycle is certain to make us reach out with our hands to reduce and shield ourselves from maximum impact. Our hands are delicate, made up of skin and tissue that can easily cut as well as small bones that are liable to break upon impact. If you're sliding at speed blog an abrasive road surface, you'll want your motorcycle gloves to offer plenty of protection while not compromising your flexibility to manage and operate controls. Consider investing in a pair of gloves that feature palm padding as well as palm sliders, knuckle protectors, and gauntlet-style wrist protection. Choose your fabrics carefully and go for something like a Kevlar, carbon fiber, or a glove with plastic reinforcements. Double stitching and multi-layering are also advisable.
Weather Resistance and Breathability - It doesn't matter whether you are riding in the hot summer or colder winter months, a sudden downpour could happen at any time, and the last thing you want is for your hands to get wet or the gloves you are wearing to become slippy and unreliable. It's not just water that can affect your grip, so too can sweat, so you need your gloves to offer weather and waterproof protection, but also to be moisture-wicking too so that they're comfortable to wear throughout the seasons. Your gloves should ideally provide a proper, steady air-flow, most likely achievable through strategically designed perforations that allow air to flow over and around your hands while riding.
Fit and Size - Most gloves will either be a gauntlet style, offering protection to the wrists, or a shorter fit. In either case, it's always best to try them on for size. They're likely to come with adjustable fasteners so that you can customize and secure the fit. Perhaps with either zips or Velcro-style fasteners to secure your gloves comfortably in place. If your gloves are too tight, you're in danger of restricting blood flow, which could lead to numbness and a loss of control. Conversely, if your gloves are excessively large, your hands may move around too much which could again cause you to lose control of your bike. Leather gloves will have more natural "give" than man-made materials, which are typically more rigid in style.
Function and Comfort - The best motorcycling gloves should be comfortable to wear, offer the much-needed protection we've already discussed but also allow you to function with a flexible range of motion. They should allow you to fully operate your handlebar controls as well as performing essential tasks like managing your horn, brake, and clutch controls. Other features that it's worth considering include touch screen compatible fingertips so that you can still operate a smartphone while wearing your gloves, as well as a finger-wipe section to clean your visor.
Sign Up Now
GET THE VERY BEST OF GEARHUNGRY STRAIGHT TO YOUR INBOX