Best Motorcycle Gloves In 2021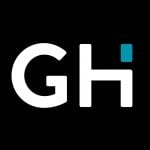 This product guide was written by GearHungry Staff
GearHungry Staff
GearHungry Staff posts are a compilation of work by various members of our editorial team. We update old articles regularly to provide you the most current information. You can learn more about our staff
here
.
GearHungry may earn a small commission from affiliate links in this article.
Learn more
There's no better sensation than riding a motorbike. It's such a liberating feeling and better still, you get to commute in style, arriving quicker at your destination by avoiding endless queuing in traffic. If you do like to ride in all weather conditions, then there are a few essential bits of kit that you'll require to ensure that you are safe, warm, and protected at all times. Besides your helmet and jacket, an excellent pair of motorcycle gloves should form part of your essential safety gear. They'll help protect you from any unforeseen accidents or collisions. With the rise in technologically advanced materials, today's best motorcycle gloves are better than ever before, combining a range of features and enhancements to help safeguard your extremities both from the cold and any abrasion caused by impact with the ground. So let's take a look at our top recommendations in the category of best motorcycle gloves.
The Best Motorcycle Gloves
Motorcycle Gloves Buying Guide
Types Of Motorcycle Gloves
When choosing the best motorcycle gloves for you, the most important thing to consider is your riding style and the conditions you usually ride in. As with helmets, there are many different specialized styles of gloves to choose from. The one thing you can be sure of is that no gloves are not an option! Given that your hands are made up of your palms as well as your fingers, we also strongly advise against wearing fingerless gloves. So let's just quickly look at the main types of motorcycle gloves available and their relative merits.
Moto-Cross Gloves - designed to protect the palm, fingers, and also with reinforcements to the knuckles, these are an excellent all-round choice. However, they don't provide adequate wrist protection, so they are best suited to summer rather than winter riding.
Gauntlet Gloves - perhaps the most popular style overall, these gloves should feature multiple protective reinforcements to the knuckles, fingers as well as extra wrist protection. They're designed with a longer length, hence the name gauntlet, meaning they also protect the wrists and part of the forearm, not just the hands.
Off-Road Gloves - similar to Moto-Cross gloves, these are the gloves of choice for trail and dirt-bike riders. These gloves are all about comfort and breathability and will usually feature plenty of vents and be made from man-made textiles. They should also feature extra sticky grips for advanced, secure handling.
Street Gloves - also referred to as Cruising gloves, these are specially designed to protect riders during a fall onto hard and rough surfaces that cause a lot of abrasions. As such, they're usually reasonably thick and generally provide weather protection.
Features To Look For In Motorcycle Gloves
Before you go ahead and invest in a new pair of motorcycle gloves, we recommend that you read our quick review below, where we reveal the top features to consider.
Protection - Do not underestimate the importance of having adequate hand protection. Coming off a motorcycle is certain to make us reach out with our hands to reduce and shield ourselves from maximum impact. Our hands are delicate, made up of skin and tissue that can easily cut as well as small bones that are liable to break upon impact. If you're sliding at speed blog an abrasive road surface, you'll want your motorcycle gloves to offer plenty of protection while not compromising your flexibility to manage and operate controls. Consider investing in a pair of gloves that feature palm padding as well as palm sliders, knuckle protectors, and gauntlet-style wrist protection. Choose your fabrics carefully and go for something like a Kevlar, carbon fiber, or a glove with plastic reinforcements. Double stitching and multi-layering are also advisable.
Weather Resistance and Breathability - It doesn't matter whether you are riding in the hot summer or colder winter months, a sudden downpour could happen at any time, and the last thing you want is for your hands to get wet or the gloves you are wearing to become slippy and unreliable. It's not just water that can affect your grip, so too can sweat, so you need your gloves to offer weather and waterproof protection, but also to be moisture-wicking too so that they're comfortable to wear throughout the seasons. Your gloves should ideally provide a proper, steady air-flow, most likely achievable through strategically designed perforations that allow air to flow over and around your hands while riding.
Fit and Size - Most gloves will either be a gauntlet style, offering protection to the wrists, or a shorter fit. In either case, it's always best to try them on for size. They're likely to come with adjustable fasteners so that you can customize and secure the fit. Perhaps with either zips or Velcro-style fasteners to secure your gloves comfortably in place. If your gloves are too tight, you're in danger of restricting blood flow, which could lead to numbness and a loss of control. Conversely, if your gloves are excessively large, your hands may move around too much which could again cause you to lose control of your bike. Leather gloves will have more natural "give" than man-made materials, which are typically more rigid in style.
Function and Comfort - The best motorcycling gloves should be comfortable to wear, offer the much-needed protection we've already discussed but also allow you to function with a flexible range of motion. They should allow you to fully operate your handlebar controls as well as performing essential tasks like managing your horn, brake, and clutch controls. Other features that it's worth considering include touch screen compatible fingertips so that you can still operate a smartphone while wearing your gloves, as well as a finger-wipe section to clean your visor.
Sign Up Now
GET THE VERY BEST OF GEARHUNGRY STRAIGHT TO YOUR INBOX