Last updated:
20 Jan 2021
Best Mold Removers In 2021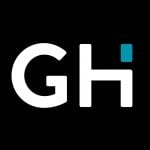 This product guide was written by GearHungry Staff
Published
August 20, 2020
Support us! GearHungry may earn a small commission from affiliate links in this article.
Learn more
Quite a lot of us are familiar with the dreadful feeling that comes with discovering that we have mold and mildew laying underneath the surface of stains that have proven very tough to get out. When you make this upsetting discovery, it is reasonable to want to tackle the stain first, as that is what you're able to see. However, it's more efficient first to tackle the mold and mildew underneath, as it prevents the reoccurrence of the tougher stains. A mold remover can achieve just that for you, which is why we have put together a list of the very best mold removers that will help to effectively combat mold in your home, leaving it spotless and inviting.
The Best Mold Remover