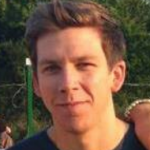 Best Mental Health Apps
Are you looking for the best apps for mental health? Whether for insomnia or anxiety, the good news is that, there are many modern applications that have been programmed to help us manage some side effects or illnesses that are associated with mental health. With the help of the mental health apps below, you can be sure to have the assistance you need with easy access, which can also help you get away from that dark space called anxiety. While some have been designed to keep tabs on your mood and how it changes continually, others serve as a personal support chat room for many individuals who need a concerned ear (or eye), without the necessary physical connection.
1. What's Up
Are you looking for an application that measures and compiles your feelings, both good and bad? The What's Up application is excellent for this as it consists of a mood tracker that can differentiate your happy times from the moments when you feel stressed or anxious. In such times (moments of anxiety) the app has been designed to help you find your way out of those feelings, with various therapy modules and features.
With What's Up, you're able to rate your opinions on a scale of 1 to 10, after which all your emotions or thoughts are recorded, compiled and preserved in a single place. Besides this apps ability to aid in relaxation and stress relief, gaining access to it is easy, as it's free to install and use. With What's Up, just like the infamous app WhatsApp, you have the opportunity to communicate with many others all around the world have the same experience as you; you can share therapy ideas and become each other's' support systems, without the need to be physically present.
2. Quit That
Unlike What's Up that focuses on monitoring your emotions, Quit That is geared toward helping people fight off addictions that tend to affect their overall mental health and well-being. There are no limits to the kinds of dependencies that this app can help with, which makes it suitable for people with different addictions or bad habits they would want to stop. , and you can decide to share progress made with others or keep it between yourself and the application. All programs administered via the Quit That app have been created to offer strength and reassurance to people and ultimately, to help them reintegrate into their societies as better, addiction-free people.
3. Mindshift
Illnesses related to mental health are often associated with grownups, and those who have many responsibilities including a family, second jobs, etc. the younger generation, especially teenagers are often forgotten as most believe they have nothing to be anxious about; sadly, this isn't always the case. The Mindshift app sets its focus not only on adults but also on teenagers. The entire app experience is ccenteredon offering all users therapeutic plans that will help them handle issues such as insomnia, worry, panic, social anxiety and conflict. Mindshift doesn't only address the effects of stress or anxiety disorders; it also tries to prevent fear from beginning in the first place. This is done through numerous activities the app offers to all users. The main feature about Mindshift that makes it stand out from all other apps is that it places a high priority on anxiety within children and addresses it equally.
4. Headspace
Just as the name suggests, the Headspace application is a modern app designed to assist users in regaining a balance in their lives through relaxing meditation exercises. Unlike Quit That and What's Up, the Headspace app can be used for varying mental health related illness, as all meditation exercises can be done to relieve stress, curb addictions or tame the effects of fear and worry. Ideal even for those with extremely tight schedules, Headspace caters for all levels of anxiety; from those mild symptoms to severe mental situations. For extreme cases, it has an SOS session feature that helps tame down the effects associated.
5. My3 Support Network
Some mental health issues are extreme, such as suicide and depression, and the initial signs may be too subtle to detect in people or yourself. My3 Support Network is an application specially crafted to address such issues by helping the user discover the signs within record time. This mental app makes users aware of the symptoms and traits to look out for not just in themselves, but in those around them as well, acting as a technological depression or suicide checker for many networks of people. My3 Support Network enables their users to connect with up to three people at a time. Having interactions with this group can be done whenever a person is feeling depressed.
6. Talk Space Counselling & Therapy
The Talk Space Counselling & Therapy app acts as a virtual wellness center, connecting you with a therapist or doctor whenever you feel overcome by your emotions. You're able to share all your challenges via audio, text or a video session with your preferred therapist, and you're sure of all your information is kept highly confidential. With this mental health app, you're able to do away with the referrals and appointment fixing that comes with face to face session in clinics, as your virtual therapist is available to you every day or as and when you require their service. The therapist provided on the Talkspace application can address all forms of mental health-related issues, from stress to depression, not forgetting insomnia, relationship problems and even eating disorders.
7. Happify
Just think happy thoughts! That's the core vision of the Happify app. The aim is to get you back into a happy mood suing interactive games and therapy. All games in this mental health app are tailored to reduce your stress levels, increase your resilience and ultimately control how often you experience bad thoughts to make you more confident and happy! There's nothing better than a little joy to take you through your day; Happify offers you that little ray of sunshine for any rainy day.
8. Calm
Whereas Happify gets you in a great mood to go through your day, Calm, just as its name indicates, helps its users overcome any disorder relating to sleep, meditation or relaxation. This app has been developed with help from many mental health experts to provide users with at least three to twenty-five minutes of meditation time per day. As a user, you can choose the duration you find most suitable to enhance your sleep routine, self-esteem and level of calmness.
9. Moodpath
Moodpath is an app that shares common values with the My3 Support Network application, even though its operation varies ever so slightly. This mental health app requires users to check in daily, answering various questions that are used to test for traits of depression. All input is recorded and preserved and can be accessed as a soft copy by the user at any given time. Moodpath also provides its users with therapeutic activities that are meant to improve their overall mental health.
10. Pacifica
We all seek to be healthy in all aspects of our lives; mentally, physically, emotionally and spiritually but life isn't always as rosy as we want it to be. Sometimes we lose our guard, and our system breaks down which wreaks havoc on our emotions. We get stressed from work or home, and we feel anxiety creep up on us like a thief in the night. Many of us, however, do not regard anxiety as an illness and as such, we suffer in silence as we keep sinking until it's probably too late to get help.
Complete with a mood tracking feature, Pacifica can be used to identify your current mood as well as your emotions. If any negative feelings are detected, the app takes you through a series of exercise that consciously bring you back to a state of normalcy. Unlike What's Up, Pacifica offers both limited and unlimited access for a fee, which can be paid monthly or annually, depending on the user's preference. The cost for monthly subscribers is $8.99, while yearly users pay $53.99.
Conclusion
Illnesses related to mental health vary and include dementia, depression, schizophrenia in addition to mood and behavioral changes. Most often, people refuse to address their mental health because it involves speaking to another human. The idea of being judged or tagged causes them to suppress what they feel, which worsens their situation.
The creation of mental health apps such as these has helped as a supporting tool to physical consultations with therapists. With the use of the above apps, it can be much easier for mental illnesses to be addressed without having face to face conversations with a specialist.
For many individuals who need constant help, technology has offered them a broad range of options to choose from, depending on their needs.
Available for both iOS and Android software users, these are top notch mobile applications that assure you receive all the self-care maintenance and support you would ever need. You don't have to go through anything you're feeling alone.
Sources:
How to Meditate – Wikihow