Last updated:
24 Aug 2020
8 Best Men's North Face Vests (Review) In 2021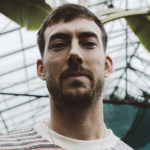 This product guide was written by Jacob Messer
Published
February 19, 2020
Inarguably, one of the warmest and most stylish outerwear brands to ever exist has to be North Face. But what is it about Northface products that just seem to resonate with all of us? We've summed it up in a quick guide on the eight best North Face vests for men that they've ever made. All of these are still in circulation, so even some prior year models that became fan favorites will still be on this list. Take a look for yourself, and find out why they continue to be one of America's top brands.
The Best Men's North Face Vest
The best!
Gear, gadgets & stuff for men
Straight to your inbox