Last updated:
17 Dec 2020
8 Best Mattress Toppers (Review) In 2021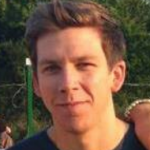 This product guide was written by Jordan Carter
If your body is sore in the morning upon waking up, or you experienced an otherwise restless sleep, the solution may be simple. Get a mattress topper. The best mattress toppers on the market are comfortable, affordable, durable, and almost guaranteed to provide you with the quality of sleep you have been missing. Depending on your needs and budget, the best mattress toppers are available in different levels of thickness, firmness, and materials. Choose one now.
The Best Mattress Topper
Mattress Topper Buying Guide & FAQ
How We Choose Our Selection Of Mattress Toppers
The whole idea behind sleeping on a mattress is to get a good night's sleep and to feel healthy and refreshed when you wake up. But there is more to a well-made bed than just your mattress of choice. An extra component that is just as important is a mattress topper and understanding what sets the best mattress toppers apart from ones that you should avoid.
When choosing between mattress toppers it is important to remember you are adding extra cushioning that combines elements you find attractive, like thickness and overall comfort. Beyond those, however, we also based our guide on two factors that consumers feel more important than all others:
Reviews – do the mattress toppers you are interested in getting positive customer feedback?
Price – are the best mattress toppers with the best reviews in your price range?

Features To Look For In Mattress Toppers
Thickness– Like a mattress, the best mattress toppers come in different thickness options: thin, medium, and thick. A thin mattress topper is 2-inches thick and features the added comfort of having a layer of gel on top of your existing mattress. In most cases, a thin mattress topper is the least expensive, but that does not mean it is of poor quality. These kinds of mattress toppers are ideal if you already own a good mattress but want an extra layer of soft, supportive comfort. A medium mattress topper is 3-inches thick and these are the most popular available. Besides providing an extra soft layer, this mattress topper will contour to your neck, backbone, and other body curves. Finally, a thick mattress topper is one that is 4-inches thick. Normally made of high-quality foam, these are the most luxurious mattress toppers available. A thick mattress topper – sometimes as much as 8-inches thick -- contours to your body and provides extra support where needed.
Size– The best mattress toppers are available for any size bed or sleeping surface imaginable. Typically, beds can be purchased in the following industry-standard sizes with mattress toppers available to match: King (76 by 80 inches), California King (72 by 84 inches), Queen (60 by 80 inches), Full XL (54 by 80 inches), Full (54 by 75 inches), Twin XL (38 by 80 inches), and Twin (38 by 75 inches).
Material– As you narrow down your choice of mattress topper, it is time to consider the materials available and the advantages of each. The best mattress toppers are normally made from any of the following: Polyester blends, Latex, Memory Foam, Feathers, or Wool. Polyester are inexpensive and can be soft; latex toppers are firmer and offer good support for arthritis sufferers; memory foam toppers are soft, comfortable, and a great addition to older mattresses; feather mattress toppers are luxuriously soft and will not hamper turning over during the night; finally, wood toppers are desirable because soft, comfortable, and durable.
Firmness – The best mattress toppers are the ones consumers feel most comfortable with. If your mattress is too soft, then consider investing in a firm topper; if your mattress is on the firm side, then perhaps go with a softer mattress topper. One advantage of a firmer mattress topper is it can help maintain your original mattress firmness.
Hypo-allergenic– If you from mild, sever, or even occasionally severe allergies, then you may want to peruse mattress toppers which are marketed as "hypo-allergenic." Such mattress toppers may produce fewer allergic reactions than others, such as coughing, sneezing, or rashes. They are gentler on the skin than kinds of mattress toppers.
Cleanability– If you are like many consumers, the idea of cleaning your mattress rarely crosses your mind. Except for spot clean or vacuuming, there is little that can be done for a dirty mattress. Cleaning the best mattress toppers on the market depends on the material from which they are made but doing so will keep the sleeping surface free of dust, germs, and other particulates that could aggravate allergies and make your sleep experience less than enjoyable. Each type of mattress topper can be cleaned to some extent, but it is recommended that you follow manufacturer instructions or contact the retailer where you purchased it. A quality mattress topper is a good investment but must be cared for to last and provide the comfort you expect.

Mattress Topper FAQs
Q: What is the best thickness for a mattress topper?
A: The best thickness of a mattress topper solely depends on your preferences and sleep-related needs. A thin mattress topper is good for adding a soft layer to a good mattress; a medium mattress topper will contour to your body, and a thick topper provides total body contouring and support.
Q: Do egg crate mattress toppers work?
A: Yes, these kinds of mattress toppers work in specific environments and situations. As the name may apply, egg crate mattress toppers resemble an egg crate with risers and valleys. They are ideal for bodily support and pressure relief and are known for being inexpensive, lightweight, and easy to move. They are mostly used for short periods of time, especially in hospitals or care centers where a patient may be recovering from surgery. They may be a good option for a spare bedroom, where a loved one may be staying for a few nights on a less-than-comfortable mattress.
Q: Are there any maintenance tips I can follow?
A: The best mattress toppers enhance sleep experience but need to be cared for and maintained to remain comfortable over an expected lifetime. Here are some tips to consider:
Follow manufacturer instructions when placing it on the sleep surface. For instance, your new topper may be designed to fit beneath the top sheet. If you tuck it firmly under the sheet, you can maintain an even sleep surface and prevent bunching over time.
Once unpacked, air the topper out in a well-ventilated room before using it. Some foam mattress toppers expel gas briefly after being unpacked, but some toppers will emanate a minor odor regardless of ventilation or care.
Clean and wash your topper as needed, but only per the manufacturer instructions. If you have ever washed a feather pillow in your washing machine and then placed it in the drier, you know what can happen to those kinds of materials. So wash with caution.
Toppers filled with loose feathers and down can be lightly shaken each day to evenly distribute the stuffing, the same as you would for a comforter or pillow.
Add a mattress protector on top of the topper.
Blanket and other bedding can be turned halfway down each day to allow the mattress topper fibers to breath.
Q: When will I know it's time to replace my mattress topper?
A: Even the best mattress toppers will need to be replaced eventually. Most manufacturers provide an estimated lifespan for the toppers they sell assuming normal wear and tear, and it is a good idea to follow those guidelines. In some respects, a mattress topper takes a worse beating than clothing because, unlike clothing, it is not changed daily and swapped out. If you notice that your sleep experience is becoming less enjoyable, inspect your mattress topper. Does it still provide support? Does it retain its shape?

Tips For Buying A Mattress Topper
Buying the right mattress topper is a highly personal experience, and your "gut" instincts should not be ignored. Your comfort and a worthwhile sleeping experience should be your primary goals, but there are other factors to consider.
Price. How much do you want to spend? If you purchased an expensive mattress that is still comfortable, then you may not need to buy the most expensive topper you come across. Buy something within your budget that fits your personal needs. If after a few nights you find that "buyer's remorse" is kicking in, then return it for a different mattress topper. Remember, egg crate, polyester, and the occasional cotton mattress toppers are the least expensive to buy.
If you are looking for firmness, pain relief, and extra support due to temporary or chronic illness or physical condition, then a latex or foam mattress topper are your top choices.
If you are interested in softness, down or cotton is the better option.
Consider the issues of thickness and density. If you are a physically large or overweight, then the thickest mattress topper you can afford is worth considering.
If you or a sleeping partner toss and turn regularly, then memory foam and latex memory toppers are good options.
Down, wool, and father mattress toppers are good choices for dissipating natural body heat.
If you suffer from allergies, research the best mattress toppers or models that are marketed as hypo-allergenic.
If you expect to be on the move or anticipate relocating a mattress topper from one location to another, look for something lightweight.
Also, remember that down and feather mattress toppers are the hardest to clean.
Look for the best mattress toppers with the longest manufacturer's warranty, and also consider the return policy for the retailer where the topper was purchased. Some retailers will accept a product on return even after a warranty has expired.
The best!
Gear, gadgets & stuff for men
Straight to your inbox