Best Manual Scalp Massagers In 2021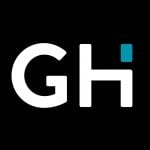 This product guide was written by GearHungry Staff
Last Updated
March 16, 2020
GearHungry Staff
GearHungry Staff posts are a compilation of work by various members of our editorial team. We update old articles regularly to provide you the most current information. You can learn more about our staff
here
.
GearHungry may earn a small commission from affiliate links in this article.
Learn more
A scalp massage is one of the most satisfying experiences, especially while getting your hair done. Scratch that, it's the most satisfying thing you can ever experience– period. While it is believed that scalp massages can only be enjoyed while at the salon, the truth is, you can now enjoy one pretty much anytime and anywhere. This is all thanks to the array of manual scalp massagers available on the market. They bring that relaxed feeling into your home and eliminate the need to visit a hair salon. If you are sold and after only the best products, here's a list of the best manual scalp massagers you can get on the market.
The Best Manual Scalp Massager
Hofason Manual Scalp Massagers




Sometimes, all you want to do after a long, torrid day at work is to sit down and enjoy a relaxing scalp massage. With the Hofason Scalp Massagers, you can enjoy this with little to no hassle at all. These scalp massagers are uniquely designed to aid relaxation and relieve stress. They look like kitchen whisks, and are furnished with rubber beads at the end of each spindle, which helps in the process of relaxation.
Additionally, the Hofason scalp massagers increase blood circulation and with their portable nature, offer a relaxing experience anytime of the day. What's more, these massagers aren't just for the head, and they can also be used for knees, elbows, and so on. Of all the products on this list, this comes with the highest recommendation and is a necessity for anyone looking to experience euphoria on another level.
Key Features:
Helps increase blood circulation around the scalp and head
Enables deep relaxation and also helps to reduce stress
Makes a great gift
Can be used anytime, anywhere
Specification:
Brand

HOFASON

Weight

2.4 ounces
Portable and easy to use
Useful for knees, joints, and elbows
Comes with two pieces that can be shared with family and friends
Can be difficult to untangle for those with an abundance of hair
The wires are sharp and could hurt the skin
Could fall apart after a couple of uses
Liba Manual Scalp Massager




The solution to world peace could very well be increased availability of the Liba Scalp Massager Tool, which ferries all your worries away. This massage tool is elegantly designed with a golden handle, which, considering the material used, is lighter than the average head massager. Moreover, the manufacturer claims that with the Liba tool, you never have to worry about your hair getting tangled up.
The rubber beads at the end of each spindle gently glide across your head, providing you with peace and deep satisfaction. In addition, each package contains two scalp massagers meaning you can share the fun and peace with a loved one or friend; it could even be a profound bonding experience. The manufacturer also promises a full refund if the massager is not to your taste.
Key Features:
Encourages deep relaxation
Outfitted with soft and gentle rubber beads
Easy to use and maintain
50% lighter than other scalp massagers
Specification:
Brand

LiBa

Model

4336319878

Weight

1.6 ounces
Money-back guarantee from the manufacturer
Package contains two scalp massagers to be shared with others
Encourages a sense of calm
The rubber beads could fall off after some use
Some consumers find the massager to be flimsy
Could easily get tangled up in the user's hair
LATME Electric Scalp Massager

Sometimes, a manual head massage just doesn't cut it, and you'd rather not have to do anything at all. The visit to the hair salon is usually attractive because there's someone else doing the massaging, and you might feel put off from using the manual massagers because you have to do it yourself. Enter the LATME Electric Scalp Massager, with the press of a button; you can be transported to a world of bliss all without having to lift a finger.
Excitingly, it is equipped with 28 nodes, which help relieve stress and calm the nerves. Furthermore, the scalp massager can be used with other parts of the body, like your neck, knees, and calves. Your entire body can now enjoy the wonders that your scalp benefits from, and with the waterproof nature of this product, you need not worry about a malfunction. With four different modes to choose from, your scalp and body are in for a treat with this amazing machine. You may also like some of the best massage pillows from our list, so be sure to check them out.
Key Features:
Equipped with four modes to fully elevate the experience
Can be used anywhere including the bath thanks to the waterproof feature
Outfitted with 28 nodes that thoroughly massage the scalp
Cordless machine that can be recharged when not in use
Specification:
Brand

LATME

Weight

1.5 pounds
One button operation ensures relative ease of use
Excellent gift for friends and family
Comes with a one-year warranty
Could get tangled in hair
Some consumers have found it to be brittle
Could leave people with thin hair sore after use
H01 Electric Handheld Hair Massager

The H01 Electric Handheld Hair Massager is all about relaxation, and it seeks to eliminate all the stress that you might have pent up. Complete with a simple design and tantalizing features, this electric head massager looks a lot like a brush, and it follows this theme all the way to the many bristles contained in this tool.
There are thousands of vibrators at work at all times with this machine, and it does a great job of relieving tension. In furtherance to all this, the H01 electric massager also feels soft and gentle to the touch and is made with high-quality ABS & TPE. It is also quite resistant to water, making it an ideal companion while taking a relaxing bath, and with the ergonomic design, you'll have no challenges using this fantastic device. Also, the package comes with a user manual that helps to explain how best to use this machine, and the addition of a screwdriver means that you can execute minor repairs yourself.
Key Features:
Compatible with shampoos and deep conditioners due to waterproof feature
Can be used anywhere and powered by one AA battery
Deep massage allows you to sleep better
Useful for removing dirt, dandruff, and dead skin cells
Specification:
Brand

Queenwill

Weight

4 ounces
Ergonomic design enables stressless use
Comes with a user manual
Manufactured with high-quality ABS & TPE
Some customers were unable to get the back off to add batteries
Plastic prongs sometimes hurt the scalp
Is prone to tangling wet hair
Ikeepi Electric Scalp Massager

The Ikeepi Electric Scalp Massager is an amazing product that was made to relieve stress and relax the user. This device has a variety of benefits, including enhancing blood circulation, alleviating insomnia, and reducing stress. It is beneficial for people who work stressful jobs and have very little time to relax; it is also quite beneficial for athletes, elderly people, and overworked office staff. This is so due to the intricate construction of this machine that clamps your head and proceeds to deliver a deeply satisfying massage that will leave you grinning uncontrollably.
The Ikeepi features two modes: intermittent and continuous, which allows you to take control of how you enjoy your scalp massage. Moreover, the scalp massager fits your head perfectly, and with high-quality PET ingrained in it, you are assured of a great time that would be soft on your scalp. Also, this massager has an auto-off feature that kicks in every ten minutes, meaning that if you sleep off, you won't have to wake up to a sore head. For more amazing products that will help you relax, check out our guide to the best foot massagers.
Key Features:
Comes with two modes for a greater variety
Contains auto-off feature which kicks in every 10 minutes
Fits your head perfectly and delivers quality massages
Useful for office workers, athletes and so on
Specification:
Brand

Ikeepi

Weight

5.8 ounces
Features USB charging
Made with eco-friendly materials
No assembly required
It doesn't seem to hold charges very well after the first use
Was lacking power for some consumers
Some consumers complained that while it vibrates, it doesn't massage very well
Hofason Electric Scalp Massager




The Electric Scalp Massager by Hofason is the ideal gift for that overworked friends who continually complains about headaches and fatigue. This fantastic product is elegantly designed, and with four separate massage heads, you are sure of a satisfying massage. Each massage head possesses 21 kneading nodes, which makes it a total of 84 nodes gently kneading and massaging your scalp at the same time. Furthermore, the heads work with clockwise and anti-clockwise motions to better mimic the human movements when massaging your scalp.
With only one button to control the myriad of functions of this head massager, you will be hard-pressed to find a more comfortable machine to use. On top of that, the massager has four modes, which ensures that no matter your preference, there's a mode that will work for you. This is a cordless machine, so you can carry it with you wherever you go without the added burden of a cord trailing behind you, and it's rechargeable, meaning it will last even longer for you.
Key Features:
Features four modes that anyone can enjoy
Contains four massage heads with 21 kneading nodes each
Encourages deeper satisfaction with life-like kneading motions
Cordless and rechargeable
Specification:
Brand

HOFASON

Weight

1.4 pounds
Can be used with both wet and dry hair
Useful for other parts of the body
Little to no assembly required
Doesn't hold a charge very well
Isn't as powerful as hoped for some consumers
Massage head could pop off in the process of a massage

What makes a scalp massage so great is the fact that, while your scalp is getting massaged, the rest of your body enjoys and benefits from it. This is the idea behind the Body Back Scalp Massager, which is a fantastic tool for reducing stress. Each massager is equipped with twelve rubber tips that gently caress your scalp and relieve pressure while also ensuring that you don't get scratched on the way.
Additionally, this manual scalp massager comes in pairs, meaning that you can use it with a loved one. You can even decide to each massage the other's scalp. Additionally, this device is useful for itchy scalps and can be used by anyone at any time. The Body Back massager doesn't skimp on quality, and every individual unit is inspected in a warehouse in the USA where it is manufactured. You may also like some of the best massage chairs from our list, so be sure to check them out and pick the right one for your home or office.
Key Features:
Manufactured and inspected in the USA
Each package contains two head massagers
Each massager has 12 beads which gently caress your hair
Can be used with other parts of the body
Specification:
Brand

Body Bac

Model

4336319871

Weight

0.8 ounces
Aids in keeping the scalp healthy
Ergonomic design ensures anyone can use it
Perfect for people with itchy scalps
The beads could fall off rather easily
The metal rods tend to bend easily
Some consumers believe the product is too brittle
Vanity Planet Groove Scalp Massager

Holding the Vanity Planet Groove Scalp Massager is like carrying a little slice of heaven in your hands. This excellent product massages the scalp and, in turn, helps to alleviate stress and worry. That's not all; the massager is also water-resistant, making it an ideal companion when in the shower. The ergonomic design means that it fits perfectly into your hand, and it feels like running a brush or sponge through your hair.
Also, it is incredibly easy to use and doesn't need any complicated assembly to put it together. Maintenance is also a painless task; as it runs on a single AA battery, and vibrates well, ensuring that your scalp is thoroughly massaged. On top of this, it includes two different speed settings and can be used on other parts of the body, giving your whole being an incredible taste in pleasure and satisfaction. The design is also cute, and it does not look out of place on your bathroom shelf. Be sure to also check out our guide to the best pillows for neck pain and pick your favorite.
Key Features:
Water-resistant and useful in the shower (note; it shouldn't be submerged in water)
Ergonomically designed to fit your hand perfectly
Helpful for other parts of the body
Can be used with both wet hair and dry hair
Specification:
Brand

Vanity Planet

Model

VP30106-3900

Weight

5.3 ounces
Features two-speed settings to give the user some extra variety
Runs on a single AA battery
Helps to promote hair growth and health
In some cases, the battery could leak and cause damage
Putting the battery in is very cumbersome and time-consuming
The device didn't last long enough for some buyers

This is the second Ikeepi product that we have on our list, and this is just a testament to how impressive this product is. The Ikeepi Scalp Massager is a device that takes the stress out of massaging your scalp, and it does it for you with remarkable precision. The Ikeepi scalp massager is very versatile and comes in a pack of two massage heads, which both serve different purposes. The finger gripper claw massage head works great with your head, and it calmly kneads your scalp until you are content and happy.
Meanwhile, the three-point round massage head is ideal for other parts of your body, like your face and joints. In addition, this device is an easy one to use thanks mainly to the one-button operation system it features. You can switch seamlessly between modes just at the touch of a button. The compact design also makes it an excellent companion for trips or getaways, and you can easily slip it into a bag without taking up too much space. Our guide to the best muscle stimulators features some amazing products for fitness enthusiasts, so check them out.
Key Features:
Equipped with two massage heads that can be used on various parts of the body
Compact and portable making it easy to transport
Can work for three hours and is powered by two AAA batteries
Encourages blood circulation
Specification:
Brand

Ikeepi

Model

192066145921

Weight

7.2 ounces
Useful for the elderly, athletes and other people who regularly experience stress
Vibration feature can be turned on or off
It makes a perfect gift for special people in your life
Doesn't work correctly with batteries for some buyers
The vibration could be very weak
Could prove harmful for those with sensitive heads
Manual Scalp Massager Buying Guide & FAQ
Features To Look For In Manual Scalp Massagers
Massage style - Depending on the situation, sometimes you might find yourself in need of a deep tissue massage, which will really knead your scalp and relax you, other times you might require something more light and delicate. Whatever your preference, make sure you get a head massager that can serve it. Spider massagers are typically lightweight, and with spindly rods and beads that lightly caress the head, they are usually best for those who don't want anything profound, which could cause harm.
However, vibrating massagers take things to the next level and seeks to massage your scalp thoroughly. This could be a problem for those with thin hair, as it could leave you feeling slightly sore. Electric massagers tend to offer more deep massages than the manual ones; this is something you should keep in mind when making your next purchase.
Manual Or Electric - The power source of your massager is an important point to consider before making a purchase. Manual head massagers are usually cheaper, and since they come in pairs, they are perfect for couples or great friends. You also never have to deal with batteries or problems such as the massager running out of power. With that said, manual massagers are sometimes flimsy and, in most cases, don't provide those looking for a deep massage what they want. On the other hand, electric scalp massagers are easy to use and seldom need any assembling.
An electric scalp massager is also likely to feature more than one mode, meaning that there is expected to be a mode that works for you that might be unattainable manually. On the flip side, electric massagers can sometimes be a hassle for those who don't always have batteries around, and many are more expensive than other scalp massagers. They also require power, so they could be useless in a remote setting. Therefore, you need to determine what you need and buy a massager that works for you.
Design and flexibility - Scalp massagers come in various shapes and sizes, and the designs for a particular product might work better for one individual than it does for another. Some massagers are ergonomic and fit your hand perfectly, making them ideal when trying to reach obscure places on your scalp. Some manual massagers don't have this same charm, and while they might be comfortable to hold, they might not reach all the angles necessary. As a buyer, you need to determine if there is a particular point on your scalp that needs attention that some massagers can't reach or if you would be content with any standard massager.
Price - Price is always a factor when looking to buy any product, and head massagers are no different. As expected, manual scalp massagers cost less but require a lot more involvement from you to really get working. Some people don't mind this, but if you do, and you have the funds, then a hands-free electric scalp massager is also a great option. Electric massagers are more expensive but come with many features that make the price worth it. Therefore, when looking to buy a new head massager, check your pocket to be sure which product works better for your budget.

Manual Scalp Massager FAQ
Q: What is a manual scalp massager?
A: A manual scalp massager is a tool that can be used to gently massage the muscles in your scalp, in turn, relieving stress and pressure. The manual scalp massagers usually come with little rubber beads at the end of spindly metal rods with which you can calmly massage your scalp with your hands. Manual scalp massagers don't use any power source and can be used at any time. It doesn't require a lot of effort to use, and they usually come already assembled, meaning you don't have to go through strange steps before being able to use the device.
Head massagers come with a lot of health benefits and are useful to users as they have been said to increase blood flow and circulation. It has also been claimed that they can help stimulate hair growth, which makes them very attractive to a lot of people.
Sign Up Now
GET THE VERY BEST OF GEARHUNGRY STRAIGHT TO YOUR INBOX