Last updated:
11 Dec 2020
10 Best Long Lasting Colognes For Men (Review) In 2021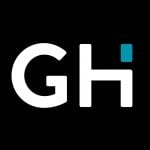 This product guide was written by GearHungry Staff
Published
January 2, 2020
Some say that a man's fragrance has a lot to say about the kind of person he is; character, virtues and maybe even hobbies. It goes far enough to determine compatibility for some, a good scent could either be a turn on or total turn-off. While it seems baseless to choose a scent that mirrors the kind of person you are, it's extra important to have one that will last all day. Regardless of how intensely you choose out a signature fragrance, it should smell great and last long enough to follow you to bed. We have compiled a list of some of the most natural, husky and powerful scents that would linger on for the whole day and probably even more. Take charge of your day with any of the selections and be sure you'll have heads turning all day long.
The Best Long Lasting Cologne For Men
Long Lasting Cologne For Men Buying Guide & FAQ
A long lasting bottle of perfume won't just leave you smelling good all day, it also goes a long way to boost confidence, self-esteem and perception. Now that the task of choosing a signature scent has been a little simplified, here's a guide that will make the process much easier.
How We Chose Our Selection Of Long Lasting Colognes For Men
Brand - When it comes to scents and perfumes that should last long, only credible brands that are known for their passion to deliver are considered. Not everyone cares about creating a lasting impression with their scents, however something as personal as 'how someone smells' has to be taken very seriously. The brands we chose have put time and dedication into formulating blends of different ingredients that come together to make bottle after bottle of invigorating and unforgettable scents.
Price - We understand that every man needs a classy and unique scent that makes him stand out and feel significant. However, a lot of quality perfumes are highly priced and end up being a big discouragement to a lot of people who would honestly want to purchase a bottle. Our list comprises of products that have different price ranges affordable enough for the cost efficient guy.
Reviews - The reviews played a major role in the selection process; the feedback on each product was taken into consideration. This helps us ascertain how credible the product is when certified buyers use the item for some time.
Features to Look For In Long Lasting Colognes for Men
Scent - Everyone has a scent or scents they are naturally drawn to, as well as a message they are trying to pass across with the fragrance they regularly use. There are different scents that could pass across a certain message, portraying the kind of person you are. Powerful, carefree, sweet, dauntless, adventurous, sexy, endearing and so on. Different scents could personify the user, so it's important to know the scent you're going for. Fruity-woody, spicy-lavender, citrusy-leather or sweet amber, imagine the combo and make a pick on what you think you love and can relate to.
Size - As said before, good perfume doesn't come cheap; this means the bottle should contain a fair amount of scented goodness to last at least a month. For Eau de parfums, the bottles are allowed to run a tad bit smaller since the contents are less diluted. The mix is still powerful and rich, only a few sprays or dabs are required to leave a lasting scent.
Ingredients - The ingredients used to make the perfume are extremely important, today we see more companies tilting to more natural sources instead of synthetics. Such products promise less toxicity or harmful agents irritating the skin. The ingredients also contribute to the overall fragrance, whether it's the top, middle or base note scent, you will get a whiff of most ingredients. Consider ingredients you're allergic too or not so accustomed to before picking out a favorite.

Long Lasting Cologne For Men FAQ
Q: What makes up the longest lasting perfumes and colognes for men?
A: Generally speaking, perfumes that last longer have been diluted less during the manufacturing process. This means the mix is still concentrated enough to leave long lasting notes of the blended fragrance on the body as well as clothing materials.
Q: How can I make my cologne last longer?
A: There are a few ways to ensure your cologne last longer;
Rub Vaseline on your pulse points before spraying on the cologne
Store them in cool areas to preserve the quality
Spray on the cologne right after taking a shower, before the body is totally dried. (the water helps to lock in the fragrance)
Let the cologne dry off on its own without rubbing it in
Always spray on pulse points, these areas are warmer and help circulate the scents better
Q: What external factors might affect the scent life of a cologne?
A: A few things may affect how long a scent lasts on the body;
Temperature: some perfumes fare better during warm weather than in the cold. A good amount of heat makes the fragrance stronger and last longer. Cold weather may actually cause the cologne to dry out faster and shorten the effects.
Spraying the cologne on the wrong parts of the body may shorten the period of time the cologne lasts. Pulse points are the best areas to spray-on.
Check the expiration date to ensure the product is still in its viable valid period. After the shelf life has been exceeded it might not perform as well as it used to.
The best!
Gear, gadgets & stuff for men
Straight to your inbox