Best Long Lasting Colognes For Men In 2021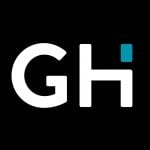 This product guide was written by GearHungry Staff
Last Updated
January 2, 2020
GearHungry Staff
GearHungry Staff posts are a compilation of work by various members of our editorial team. We update old articles regularly to provide you the most current information. You can learn more about our staff
here
.
GearHungry may earn a small commission from affiliate links in this article.
Learn more
Some say that a man's fragrance has a lot to say about the kind of person he is; character, virtues and maybe even hobbies. It goes far enough to determine compatibility for some, a good scent could either be a turn on or total turn-off. While it seems baseless to choose a scent that mirrors the kind of person you are, it's extra important to have one that will last all day. Regardless of how intensely you choose out a signature fragrance, it should smell great and last long enough to follow you to bed. We have compiled a list of some of the most natural, husky and powerful scents that would linger on for the whole day and probably even more. Take charge of your day with any of the selections and be sure you'll have heads turning all day long.
The Best Long Lasting Cologne For Men
RawChemistry Extra Strength Formula Long Lasting Cologne For Men




Some perfumes are diluted mainly for the purpose of creating more volume and sometimes just dampening down the scent to make a more subtle-scenting mixture. The RawChemistry 1oz Cologne for Him is a strong and bold perfume made with natural oils that are gentle on the skin with a banging and magnetic scent. No harsh chemicals or alcohol is included in this pheromone-based cologne for daring males who love to interact and mingle. Pheromone perfumes are known to boost confidence and make you seemingly more attractive to the opposite sex. Once sprayed, it leaves a subtle yet rich fragrance with a long lasting effect.
The liquid is quite silky and smooth with a moisturising effect that stays on longer and smells great even after a long day. Thanks to its concentrated form, just 1 0r 2 drops are required to create that powerful masculine smell without being too overbearing. It's sure to last a long time due to its thick concentrate and is reasonably priced for an Eau de parfum. This magnetic scent can be used for business meetings, casual outings and an interactive night out, providing a natural and irresistible fragrance that would make any man stand out.
Key Features:
Made in the USA
Moisturising blend with a silky smooth feel
Long lasting scent
No silicone, PBA's, alcohol or plastics
Specification:
Brand

RawChemistry

Model

RC-PS-0001

Weight

2.08 ounces
RawChemistry Oil-Bold Human Pheromones Long Lasting Cologne

The Cologne Oil-Bold, Extra Strength Human Pheromones Formula by RawChemistry is one of the leading bottles of pure and invigorating fragrances that you can trust to stay freshly scenting on the body for longer periods of time. It smells great once applied without being too overbearing to handle, providing just the right amount of confidence to give the desired edge in any situation. Infused with extra pheromones, this product has been tested in a certified lab to target the attraction receptors in a ladies brain, making it a lot easier to ease into a conversation. If you're tired of being ignored, set the scene with this long-lasting cologne with 50mg of human grade pheromones.
The formula includes fragrance, water, Isopropyl Myristate and human pheromones. Just a few drops will do the trick, keeping the body and clothes smelling great and leaving a lasting impression behind even when you're out of the room. The formula has been made extra silky with a moisturizing effect that's tender and gentle on sensitive skin. This mix was made with a blend of natural oils devoid of harmful chemicals, alcohol or any toxic ingredients. For that enticing and unforgettable scent, this 15ml cologne will definitely have you smelling and feeling great for longer.
Key Features:
Made mostly with natural oils
Devoid of harmful chemicals
Gentle on the skin
50mg of human grade pheromones
Specification:
Brand

by RawChemistry

Model

RC-PO-0001

Weight

2.08 ounces
Curve by Liz Claiborne Long Lasting Cologne For Men




This bottle of male goodness comes in a nice gold container offering a priceless, refreshing and seductive scent. Made from natural ingredients it packs an exotically fresh, magnetic and unique blend that sets you apart from others. There are basic masculine scents that leave behind an intoxicating, overbearing and almost choking smell that may achieve the complete opposite of a man's intentions. However, this cologne spray is made from a mix of Douglass fir, juniper leaves and lavender as the top note with an underlying addition of bergamot and ginseng, and finally finished with a hint of sandalwood and black-pepper.
The fragrance comes off strong but not overbearing, in actuality it produces an intriguing and exotic smell that pleasantly tickles the nose and senses of those privileged to walk by you. The woody finish establishes that manly, husky touch enhancing masculinity while smelling passionately irresistible. With the addition of black pepper, there's a subtle yet magnetic spiciness to it that is both bold and adventurous. Stay smelling fresh and appealing for longer hours with the Curve by Liz Claiborne for Men 4.20z Cologne Spray that unleashes the powerful and passionate adventurer that lies within you. Be sure to always have it in your Dopp kit.
Key Features:
Eau de Cologne
A refreshingly spicy, lavender and amber fragrance
Woody note for an invigorating finish
Masculine scent is not overly intoxicating
Specification:
Brand

Liz Claiborne

Model

M-1064

Weight

0.16 ounces
Blazing Saddles Outlaw Soaps Solid Cologne



If you love the smell of leather and saddles, this might just be one of the best natural scents to try. Rocking a strong, yet not overbearing natural cowboy scent, it gives a certain signature fragrance to the Alpha male who is willing to take bold risks and rub on bold scents. The Blazing Saddles Outlaw Soaps 1oz Solid Cologne travels back in time, bringing back the subtle yet intense scent practically every man desires. The Wild West Cowboy inspired fragrance uses a mix of leather, sandalwood, gunpowder and sagebrush, infusing the scents in this easy-to-apply cologne. Pressed into a round tin that can easily be placed in trouser or suit pockets, the blend is to be gently rubbed into pulse areas, producing a favourably mild yet invigorating scent.
With a natural, earthy fragrance this solid cologne stands out among other masculine scents that try too hard to be, well… masculine. The scent is not powerful enough to have the whole room scenting of it, but welcoming enough to make people want to lean in and catch one more whiff of the unique blend. Talking about the blend, the mix is made of cocoa butter, beeswax, grapeseed oil, rosemary seed extract, vitamin C and E as well as fragrance oil. It's gentle on the skin, easy on the nose yet strong enough to create a lasting impression.
Key Features:
Comes in a compact round tin
Handmade solid cologne
Made with skin-friendly natural ingredients
Cruelty-free and regulated by the FDA
Specification:
Brand

Outlaw Soaps

Weight

0.8 ounces
Bvlgari Man In Black Eau De Parfum Spray For Men

This cologne was made specifically for men with class who go the extra mile to ensure their appearance, style and scents are uniformly exceptional. The silky liquid resides in a 3.4 ounce attractive black bottle that would definitely be a great addition to the fine assets on the cabinets or bedside table. If you love the Bvlgari Man in Black Eau de Parfum Spray for Men but could rarely afford it, this is the chance to get it for half the price!  It still carries that signature leather fragrance that stimulates a masculine, earthy and stimulating smell that awakens the senses once introduced in a room.
By merely walking by, the fragrance powerfully and playfully lingers on leaving a rich, spicy scent. This men's fragrance was also made to last on the body, with a minimal amount of sprays on the body and work clothes; the invigorating aroma stays on longer. With a lasting blend of masculine scents, the cologne keeps you smelling vibrant and appealing throughout work hours. It can suitably be worn on workdays, for business meetings, casual events and a cool guy's night out. With a unique blend of amber, spices, wood and natural rum, constantly leave behind a hinting fragrance of power and masculine sensuality.
Key Features:
More affordable than store prices
Launched in 2010
Spicy tobacco top notes and base notes of benzoin, Tonka bean and Guaiac wood
Lasts long
Specification:
Brand

Bvlgari

Model

10038881

Weight

1 pound
L'homme By Yves Saint Laurent Eau De Toilette Spray For Men

A lot of perfume spray bottles come in sizes that aren't discreetly designed to fit in a suit pocket or a pair of chinos. And even if it did, it may still be a bit cheesy for some to carry their signature scents around, especially to work. This particular scent was launched in 2006 and since then, the feedback has been crazy! It's known to get many nods of approval as well as compliments from the ladies for its irresistible masculine flair. Reigning on store shelves for more than a decade, this timeless fragrance has stolen the hearts of many male customers as well as their female counterparts. The rich, musky scents release an exciting, spicy, sweet masculine luscious and soapy smell that is perfect for spring but can be worn all year round.
With a creamy, sparkling feel, the L'homme by Yves Saint Laurent Eau De Toilette Spray won't just smell great; it lightens the mood and injects a sexy bold countenance. With notes of citrus peels, ginger, bergamot, white pepper, violet leaves, basil blossoms, cedar, amber, vetiver, sandalwood, and Tonka beans, the vibrant smell gets you smelling great without being overwhelming. Being an Eau de Toilette, it may not fare equally with Eau de perfumes but it definitely leaves a good hint on the body for a great amount of time.
Key Features:
Eau de Toilette Spray
Perfect for everyday wear
Woody floral musk
Rich, sexy and mature scent
Specification:
Brand

Yves Saint Laurent

Model

YSL90005

Weight

6.4 ounces
Guerlain Habit Rouge Eau De Parfum Spray For Men

It's one thing to have a perfume that smells great and another thing for that dignifying smell to last long enough to cover work and business hours. That's exactly what Guerlain Habit Rouge Eau de Parfum Spray for Men delivers, hours of citrusy-woody goodness. It's a signature classic smell for mature men, with an invigorating smell that could be perceived 8 metres away. The citrus tones merge with vanilla and leather to create a long lasting cologne for men. Some argue that this cologne is suitable for both sexes, which could be the case for women who love strong and powerful scents. It could also be that this irresistible and charming fragrance was to appealing to be left for the men alone! The spray does have a rosy whiff to it; it's subtle, soft, provocating and still endearing without being overly strong.
Made with a blend of bergamot, lime, lemon, basil, sandalwood, amber, cedar, vanilla, and oak moss, it delivers a unified lemony-leather scent that is both sexy and confident. The liquid is quite smooth on the body and doesn't fear a little heat; the more you work, the undertones of this phenomenal fragrance keep whiffing out; vanilla, jasmine, sandalwood and the likes. Jump on the wings of this spirited perfume and enjoy the long hours of sweet, masculine goodness. You may also like some of the best soaps for men from our list, so take a moment to check them out.
Key Features:
Launched in 1965
Lemony-woody fragrance
Blend of citrus, spices, leather and woody scents
Long lasting
Specification:
Brand

Guerlain

Model

GURHARM0110002

Weight

3.52 ounces
Prada Luna Rossa Extreme Eau De Parfum Spray For Men

We may agree that looking good and smelling great is the ultimate reason for choosing out the best suits and exhilarating scents. However, there's this extra confidence gotten when a signature scent gives you some extra attention, or gets heads turning once the fragrance enters the room. The Prada Luna Rossa Extreme Eau de Parfum Spray for Men launched in 2013 it has gotten quite rare to find due to the demand. Readily available now, this eastern spicy fragrance transitions from a biting, peppery tone to a more subtle amber and vanilla tone. After a while, a whiff of lavender takes over, subtly looming over the spicy scent.
The liquid is silky smooth on the skin and the fragrance mimics just that; a smooth and pleasant masculine fragrance that subtly takes over the room without being too intoxicating. The scent is bold, lasting up to 12 hours and still scenting lightly on clothes much later, great for practically all weathers. Whether it's a casual outing or an evening out, this unique and delicious fragrance will create a sexy, attractive and powerful aura that steps into the room before you do. The sexy little bottle is filled with passion, confidence and masculine pride that can be worn anywhere; it is definitely long-lasting perfume for men and makes a nice stylish gift any man would love.
Key Features:
Launched in 2013
Delivers a spicy, peppery top note
Great dry out with long-lasting fragrance
Comes in an attractive black bottle
Christian Dior Homme Intense Eau De Parfum Spray For Men

Scents are quite personified, that means what would make one person's day would probably not feel great on another. That's why it's great to know what fragrances you'd love to associate with and the others that are a total no-no. However, there are some stand-out perfumes that everyone just happens to agree with, they are invigorating, enticing and the very definition of sweet masculinity. Christian Dior Homme Intense Eau de Parfum Spray for Men is a floral, woody fragrance for men with a sweet undertone.
Made with lavender, ambrette, pear, vetiver and Virginia clear, this intense and sensual potion reeks of class and utter sophistication. It may be too exotic and classy to be worn to work, but if you'd like to turn heads as you walk by, then by all means put a dab or two on. You can almost taste the woody amber and Tuscan Iris once the dry-out scent kicks in, leaving an invigorating an alluring lingering scent. The undiluted mix comes in generous 100ml bottle, generous due to the fact that not much is needed to create a lasting, vibrant and almost explosive fragrance. This refreshing bottle of liquid gold is sure to provide that strong, masculine yet sweet fragrance the smart alpha-male is going for.
Key Features:
One of the best Iris perfumes
Comes in an attractive black package
Launched in 2011
Long-lasting woody, musky scent
Specification:
Brand

Dior

Model

Chr-0177

Weight

1 pound
Nautica Voyage Eau De Parfum Spray For Men

Nautica Voyage is a premium cologne, without a premium price tag. You can get a 100ml bottle for less than $20, making this one of the best-value colognes on the market. It was launched by the design house, Nautica, a brand that was tipped as a rival to Ralph Lauren in the 90s. Since then, they've enjoyed a healthy market share without ever becoming a household name. The benefit to consumers is that they are still innovative and looking for ways to get noticed. This long-lasting cologne is one of those experiments. 
The fragrance is a blend of apple, cedarwood, musk, amber, water lotus, greenleaf, and mimosa notes. To the trained nose, each note can be separated without being overbearing. They come together to provide a subtle and masculine scent that is recommended for casual wear. 
Key Features:
100ml
Masculine fragrance 
Apple, cedarwood, musk, amber, water lotus, greenleaf, and mimosa notes
Long-lasting 
Increases attraction
Long Lasting Cologne For Men Buying Guide & FAQ
A long lasting bottle of perfume won't just leave you smelling good all day, it also goes a long way to boost confidence, self-esteem and perception. Now that the task of choosing a signature scent has been a little simplified, here's a guide that will make the process much easier.
How We Chose Our Selection Of Long Lasting Colognes For Men
Brand - When it comes to scents and perfumes that should last long, only credible brands that are known for their passion to deliver are considered. Not everyone cares about creating a lasting impression with their scents, however something as personal as 'how someone smells' has to be taken very seriously. The brands we chose have put time and dedication into formulating blends of different ingredients that come together to make bottle after bottle of invigorating and unforgettable scents.
Price - We understand that every man needs a classy and unique scent that makes him stand out and feel significant. However, a lot of quality perfumes are highly priced and end up being a big discouragement to a lot of people who would honestly want to purchase a bottle. Our list comprises of products that have different price ranges affordable enough for the cost efficient guy.
Reviews - The reviews played a major role in the selection process; the feedback on each product was taken into consideration. This helps us ascertain how credible the product is when certified buyers use the item for some time.
Features to Look For In Long Lasting Colognes for Men
Scent - Everyone has a scent or scents they are naturally drawn to, as well as a message they are trying to pass across with the fragrance they regularly use. There are different scents that could pass across a certain message, portraying the kind of person you are. Powerful, carefree, sweet, dauntless, adventurous, sexy, endearing and so on. Different scents could personify the user, so it's important to know the scent you're going for. Fruity-woody, spicy-lavender, citrusy-leather or sweet amber, imagine the combo and make a pick on what you think you love and can relate to.
Size - As said before, good perfume doesn't come cheap; this means the bottle should contain a fair amount of scented goodness to last at least a month. For Eau de parfums, the bottles are allowed to run a tad bit smaller since the contents are less diluted. The mix is still powerful and rich, only a few sprays or dabs are required to leave a lasting scent.
Ingredients - The ingredients used to make the perfume are extremely important, today we see more companies tilting to more natural sources instead of synthetics. Such products promise less toxicity or harmful agents irritating the skin. The ingredients also contribute to the overall fragrance, whether it's the top, middle or base note scent, you will get a whiff of most ingredients. Consider ingredients you're allergic too or not so accustomed to before picking out a favorite.

Long Lasting Cologne For Men FAQ
Q: What makes up the longest lasting perfumes and colognes for men?
A: Generally speaking, perfumes that last longer have been diluted less during the manufacturing process. This means the mix is still concentrated enough to leave long lasting notes of the blended fragrance on the body as well as clothing materials.
Q: How can I make my cologne last longer?
A: There are a few ways to ensure your cologne last longer;
Rub Vaseline on your pulse points before spraying on the cologne
Store them in cool areas to preserve the quality
Spray on the cologne right after taking a shower, before the body is totally dried. (the water helps to lock in the fragrance)
Let the cologne dry off on its own without rubbing it in
Always spray on pulse points, these areas are warmer and help circulate the scents better
Q: What external factors might affect the scent life of a cologne?
A: A few things may affect how long a scent lasts on the body;
Temperature: some perfumes fare better during warm weather than in the cold. A good amount of heat makes the fragrance stronger and last longer. Cold weather may actually cause the cologne to dry out faster and shorten the effects.
Spraying the cologne on the wrong parts of the body may shorten the period of time the cologne lasts. Pulse points are the best areas to spray-on.
Check the expiration date to ensure the product is still in its viable valid period. After the shelf life has been exceeded it might not perform as well as it used to.
Sign Up Now
GET THE VERY BEST OF GEARHUNGRY STRAIGHT TO YOUR INBOX