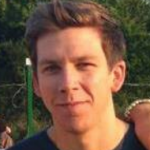 We get it, sometimes travelling with kids is somewhat of an uphill battle. As well as packing in all the necessities for your trip, you'll want luggage that is functional and easy to use to make life easier. When you're travelling with kids, you'll need space for a whole lot of stuff. From what the kids class as 'necessities' to parent-dictated essentials such as jackets, blankets and snacks, there's a lot to fit in. Beyond functionality and space, you'll want your kids' luggage to look good. Whether you're in search of the very best Disney case on a handy ride on, we're looking at the best kids luggage on the market right now to make your life a little bit easier. From options suitable for toddlers to cases made with teens in mind, read on, and you'll find everything you need and more.
The Best Kids Luggage
Conclusion
There you have it, eight of the best luggage solutions on the market right now. Whether you're in search of a hard shell, a ride on case or a soft case, there's something for every budget. What's more, when it comes to design, you can opt for something simple that your kids won't outgrow or opt for a super fun design that is sure to make packing a fun affair. No matter what you choose, getting a great case that is functional is sure to make traveling with the little ones easier. A solid investment indeed.