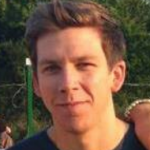 Back in your youth you may have never considered a jogging stroller would ever be something you'd be tirelessly browsing the internet for, oh how times have changed. If you're reading this, we'll assume you've got kids, and maybe you've developed and ever-so-slight dad-bod since your little ones graced the world and lit up your life. While there's nothing wrong with a dad bod, it's still important to stay in shape. We already know the scientific benefits of running for us, but these benefits need not end with you. Knowing this, you can invest best jogging stroller so you can get your workout in without leaving the kids to their own devices back at home, because that would be irresponsible, and you're so totally not that anymore, are you?
With a running stroller, you get the chance to get your 5k (or however far you can or want to run) without risking a return to a house with marker pens all over the walls, burned food, and all your most prized possessions sold off in a spontaneous yard sale. They are the perfect option for dads who love an active lifestyle as much as they cherish the time with their kids and gives both you and the little one a chance to get outside and get some fresh air.
Unlike your traditional stroller, these are designed specifically for joggers, eliminating the cumbersome awkwardness of standard stroller designs and instead providing something that optimizes your performance so you can get your run in with no babysitter.
The Best Jogging Stroller
Jogging Stroller Buying Guide & FAQ
How We Chose Our Selection Of The Best Jogging Strollers
When looking for the best jogging stroller, we considered these three important factors to help us narrow down the selection from the overwhelming to the careful and considered 8 options you've seen above.
Brand - There aren't loads of running stroller brands around, but there are still some that stand out ahead of the pack. We researched which ones were the best of the best, and those which appeared most consistently got our vote and made the list for their designs and their quality.
Reviews - Jogging stroller reviews were essential in helping us narrow down our list by giving us information on why the top-rated jogging strollers were so revered. They helped us get extra information on quality, reliability, design, and effectiveness which we otherwise wouldn't have known.
Price - We know not everyone can afford or wants to buy the most expensive products around, so we looked for a large range of prices that meant it didn't matter what your budget was, you'd still be able to afford something.

Features To Look For In Jogging Strollers
Before choosing your jogging stroller, consider these important features to help you decide which is the right one for you.
Purpose - Consider where you will do your jogging (or cycling or other activity), because if your chosen stroller doesn't accommodate different sports and purposes, it won't be of much use to you if you're planning on completing a decathlon with it.
Shelter - The size and design of the shelter should be enough to protect your child from the weather but also not make them feel like they're trapped in a speedily moving cocoon. Shelters which have peek-a-boo windows will allow them to see what's ahead or above while also giving you the chance to keep an eye on them. It also ensures they can see you and ensures they don't get distressed.
Storage - Depending on what you take with you on your jobs, ample storage options is essential. This can be through smartphone cradles for your electronics or undercarriage areas to keep larger items such as diaper bags, your backpack and snacks for afterwards.
Locking- An easy wheel lock system will ensure the stroller doesn't roll away when you're standing stationary. This ensures extra protection and safety for your child while also making it easier to pack essentials in the storage compartment, strap your child in before heading off, and making any adjustments to ensure full comfort for the both of you.

Trays - While they're designed for jogging, the stroller doesn't always need to be used for running, and it will perform just as admirably when taking a calm, slow stroll through the park or streets. When doing this, trays are great for both you and the child as it makes it easier to place items on without taking up too many hands.
Kids can use them to read while in-transit, and you can use yours to hold anything you may need to keep in easy reach. Most products also come with cup holders for both parent and child to prevent spillages, too.
Foldability - Because you won't use your stroller all the time, it's important to consider the foldability. When looking for a stroller, you need to check how easy it is to fold and how small it folds. No one wants to be that guy struggling with folding a stroller, and you also need to ensure the folded stroller fits easily in your car and also can be stored neatly away at home without getting in the way.
Suspension and Comfort - Comfort for your child is one of the most important things about the stroller, because otherwise they will complain, maybe cry, and might even refuse to sit in the stroller at all which you really don't want. Suspension can help with comfort as it softens the blow of the impact, but also think about the tightness of the harness and the ventilation under the canopy.
Maximum Weight - We're sure your child won't exceed the maximum weight limit, and the 75 pound maximum is unlikely to be met by anyone who still needs a stroller, but it's not just about the weight of your child. Also think about other items you'll place in it to ensure the stroller can withstand whatever you use it for without damaging the frame.
Stability - You need stability, but not too much stability, as this can affect maneuverability when running. This stability is fine for when you're walking, but the reason jogging strollers have a swivel wheel is so they can accommodate your movement when running to prevent the stroller, and you, toppling over and crashing. Besides, have you ever tried running with a stationary wheel stroller? It's hard.

Wheels - We've already mentioned the lockable wheel for walking, but that's not the only thing to consider about the wheels. Also think about the tires (air-filled or not) and the size, as this could take up too much space on the sidewalk or make the stroller harder to control.
Harness - Your child won't stay the same size forever so a harness which is easy to adjust will make the setup much easier and more straightforward. Some strollers offer a useful 3 and 5 point system to switch over to once your child outgrows one, while others have no rethread designs to make it more convenient to adjust when required.
The harness also ensures your child will stay safe when you're running, which should really be your number one concern.
Adjustable Handlebar - An adjustable handlebar makes it more comfortable for you when jogging and will keep your posture how it needs to be to prevent aches, pains, strains, and injuries to keep you going even if you don't want to anymore.
Accessories - Additional accessories can include anything from a tire pump to a tether. They aren't always essential, but if they're offered with the stroller and you think it's better value than products which don't offer them, you may as well go for it.

Types Of The Best Jogging Strollers
Different jogging strollers offer different benefits for your particular needs.
Single Child - These will only fit a one child, are slimmer and typically more lightweight because of the smaller frame. Higher quality options will come with additional accessories
Multi-Child - Usually capable of holding 2 or 3 kids, they're perfect for minimizing stroller clutter and keeping all your kids together on your walk or jog.
Dual-Sport - Designed for just walking and jogging, they have a lockable swivel wheel that helps with maneuverability. This is the most common type jogging stroller you'll find, and they range from the cheap to the premium which usually has extra accessories or better quality construction.
Multi-Sport - An option for those who love to get outdoors and take their kids wherever they want to go, a multi-sport stroller is great for more adventurous family vacations and also means you don't have to leave your children behind when going skiing or cycling. They are the most expensive models around, but may end up cheaper than hiring a sitter for a week or two.
Sources:
A Runner's Guide to Jogging Strollers - Runners World
The Best Jogging Strollers for Every Type of Parent - Motherhood Sprouting
Jogging Stroller vs Regular Stroller - Storkified