Best Jogging Strollers In 2021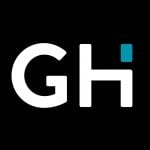 This product guide was written by GearHungry Staff
GearHungry Staff
GearHungry Staff posts are a compilation of work by various members of our editorial team. We update old articles regularly to provide you the most current information. You can learn more about our staff
here
.
GearHungry may earn a small commission from affiliate links in this article.
Learn more
Back in your youth you may have never considered a jogging stroller would ever be something you'd be tirelessly browsing the internet for, oh how times have changed. If you're reading this, we'll assume you've got kids, and maybe you've developed and ever-so-slight dad-bod since your little ones graced the world and lit up your life. While there's nothing wrong with a dad bod, it's still important to stay in shape. We already know the scientific benefits of running for us, but these benefits need not end with you. Knowing this, you can invest best jogging stroller so you can get your workout in without leaving the kids to their own devices back at home, because that would be irresponsible, and you're so totally not that anymore, are you?
With a running stroller, you get the chance to get your 5k (or however far you can or want to run) without risking a return to a house with marker pens all over the walls, burned food, and all your most prized possessions sold off in a spontaneous yard sale. They are the perfect option for dads who love an active lifestyle as much as they cherish the time with their kids and gives both you and the little one a chance to get outside and get some fresh air.
Unlike your traditional stroller, these are designed specifically for joggers, eliminating the cumbersome awkwardness of standard stroller designs and instead providing something that optimizes your performance so you can get your run in with no babysitter.
The Best Jogging Stroller
Jogging Stroller Buying Guide & FAQ
Below we've picked out some key considerations we recommend you evaluate before going ahead and making that purchase. Certain features are definitely going to make both yours and baby's experience more enjoyable.
Larger Wheels - Don't be tempted to just take your regular stroller and head on out to the park, thinking it will do just fine. It won't. The smaller style wheels aren't stable enough to support this kind of activity, and your stroller won't have the necessary suspension required to keep baby safe, comfortable, and supported. Always look for a dedicated jogging model that will have smooth, larger wheeler designed to glide effortlessly over all types of terrain while absorbing bumps in the roads and sidewalks.
Height Adjustable Handlebars - If you're both fans of running in your household, then it makes a lot of sense to purchase a jogging stroller that's height-adjustable to that both mum and dad can use it comfortably. Most strollers are designed with at least three easily adjustable positions which should suffice. It might not seem like such a big issue at the time but trust us, your arms and shoulders will definitely thank you if your body is correctly positioned and your posture aligned.

Speed - How fast you can push yourself is going to be a function of your ability yes, but also the weight of your stroller and the weight of your baby. Buy a cumbersome and heavy stroller and put a healthy sized toddler in the seat and you might have to slow down going up those hills!
Safety Features - It should go without saying that the safety of your child is of paramount importance. We strongly recommend that you go for a stroller featuring a safety rope that attaches the stroller to your wrist in case you lose grip of the handle. Also, a five-point harness is a must-have to keep your child secure in their seat. Exactly as you would expect to find in a car seat.
Canopy - A canopy is also an excellent additional feature worth considering as this will allow you to run in all weather conditions and keep your baby sheltered and safe from the sun. Consider also going for something with a built-in peekaboo screen so that your little one can also keep an eye on you and vice versa while you are out running together.

Types Of The Best Jogging Strollers
Different jogging strollers offer different benefits for your particular needs.
Single Child - These will only fit a one child, are slimmer and typically more lightweight because of the smaller frame. Higher quality options will come with additional accessories
Multi-Child - Usually capable of holding 2 or 3 kids, they're perfect for minimizing stroller clutter and keeping all your kids together on your walk or jog.
Dual-Sport - Designed for just walking and jogging, they have a lockable swivel wheel that helps with maneuverability. This is the most common type jogging stroller you'll find, and they range from the cheap to the premium which usually has extra accessories or better quality construction.
Multi-Sport - An option for those who love to get outdoors and take their kids wherever they want to go, a multi-sport stroller is great for more adventurous family vacations and also means you don't have to leave your children behind when going skiing or cycling. They are the most expensive models around, but may end up cheaper than hiring a sitter for a week or two.

Jogging Strollers FAQ
Q: Do You Need a Jogging Stroller?
A: If you don't intend doing anything more strenuous than walking to and from the park and around the shopping mall then probably not. However, if you plan to break into a jog, run, traverse along potentially bumpy or rugged surfaces where better traction and suspension is required then yes, you should consider investing in a jogging stroller. They're specially designed to absorb impact so that your baby doesn't end up bearing the brunt of those uneven surfaces. Unlike traditional strollers, they typically have three oversized wheels in a triangular suspension configuration that decreases any jolts that otherwise your baby might feel.
Q: Do You Need A Hand Brake on A Jogging Stroller?
If you happen to live in a hilly area, then you will benefit from having a hand brake, especially when you are running downhill and trying to maintain good form and posture. The last thing you want to be worrying about is losing control of your buggy and baby. On steeper hills, a hand brake is an essential feature and will help you all stay safe.
Sources:
A Runner's Guide to Jogging Strollers - Runners World
The Best Jogging Strollers for Every Type of Parent - Motherhood Sprouting
Jogging Stroller vs Regular Stroller - Storkified
Sign Up Now
GET THE VERY BEST OF GEARHUNGRY STRAIGHT TO YOUR INBOX