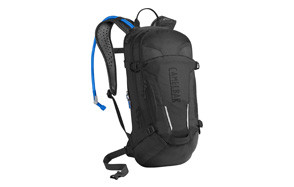 CamelBak M.U.L.E. Mountain Biking Hydration Pack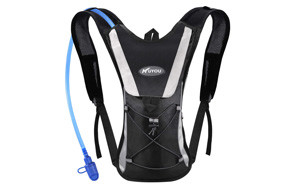 KUYOU Hydration Pack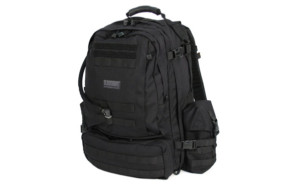 BLACKHAWK! Titan Hydration Pack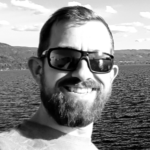 The hydration pack is a relatively new product, born of the experience of countless outdoor enthusiasts who never seemed to have enough drinking water on hand when mountain climbing, backpacking, bicycling or taking part in a hundred other activities. There are 2 basic types of hydration pack in wide use today: the backpack and the waist pack. Break things down a bit further and you'll discover there are several sub-groups within those 2 general categories. Those sub-groups consist of packs made specifically for different activities including backpacking, cycling, cross-country skiing and more. For the purposes of this review guide, we're going to confine ourselves to reviewing hydration backpacks and leave waist packs for another day.
That said here are our choices for the top 10 hydration packs on the market today as chosen by the members of our product review team.
The Best Hydration Pack
Hydration Pack Buyers Guide
Here are a couple of common questions regarding the operation of a typical hydration pack.
Q: How Do I Clean The Reservoir?
A: Just as important as "how" to clean the reservoir of your hydration pack is "when" to clean it. Basically you should make it a habit to clean the hydration pack reservoir after every outing. This is especially true if you've filled it with Gatorade or fruit juice or anything other than H2O. That said cleaning the reservoir of your hydration pack is a pretty simple process that typically goes like this:
Mix 2 tablespoons of baking soda in enough hot water to fill the reservoir. Pour it into the reservoir, pinch the drinking tube and then turn the reservoir upside down so that water fills the drinking tube. Hold it like that for a minute. Then set it down and let it sit for about half an hour. (note: you can substitute bleach for baking soda if you need to)
Empty the bladder and then wash it out thoroughly using hot water and a mild dishwashing detergent. If you used bleach be sure you've removed all of it before using the bladder again. This typically means rinsing it out 1 or 2 times after you think it's been rinsed out enough.
Finally, and this is crucial, remember to thoroughly air dry the bladder before replacing the cap. If you leave moisture inside you're inviting bacteria and mold to take up residence. And the end result of that will be some very unpleasant experiences when you thought you were going to be enjoying a nice hike, bike ride or day of snowshoeing.
Should you discover mold in your drinking bladder fill it with hot water and let it sit for several hours. Once you've emptied that water repeat the cleaning process above.
Q: How Do You Drink From A Hydration Pack?
A: Drinking from a typical hydration pack isn't rocket science but it does take some getting used to, especially if you want to rehydrate without slowing down. Make sure you've cleaned out the water pack after your last use using the steps outlined above. If you don't you may be drinking bacteria and mold along with your water.
Fill the bladder and replace it in the hydration pack. Make sure it's properly positioned and properly secured. Make sure the hose is also properly positioned. Strap the pack on and begin your chosen activity.
Whether you're hiking, cross country skiing or riding your bicycle the process is the same. Reach down and place the tube in your mouth. Bite down on the tube and draw the water in. It's the same motion you use when drinking through a straw. When you've had enough release the tube from your mouth and return it to its intended resting spot, typically on the shoulder or chest strap of the hydration rucksack. Different hydration packs will have different mechanisms for securing the hose.
Just remember running hydration is an activity that requires moderation. A few sips and be done with it.

Conclusion
The hydration pack has transformed the way people approach hiking, cycling and a range of other activities. No longer beholden to the plastic water bottle they've been able to improve their performance and realize a higher degree of convenience and fun. We hope you found these best hydration pack reviews helpful and be sure to stop back soon for more informative product reviews and guides from Gear Hungry.