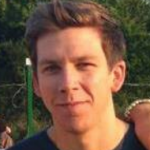 With hunting season fast approaching it's time to take stock of your gear. What needs to be repaired? What needs to be replaced? And what items could you really use that you don't yet have? You're going to need a good hunting GPS if you don't already have one, a great pair of hunting boots to keep your feet warm and dry, a first class hunting knife and of course a great hunting headlamp. Whether you're heading out for an epic elk hunt or need upgrade your coon hunting lights your hunting headlamp will help determine not just your level of success, but your level of comfort and safety as well.
The Best Hunting Head Lamp
Below we're going to take a look at the 10 best hunting headlamps and what makes them so good. These are presented in no particular order and remember; these choices represent the opinions of our review panel. As such your opinion may differ.
Hunting Head Lamp Buyers Guide
Hunting can be a strenuous, tiring activity and the last thing you need is to be stumbling around in the dark when you return to camp. That's why having the right headlamp is so important. Below we'll outline the things you should look for when shopping for a new hunting head lamp.
Type of beam – Ideally this should not be an either/or proposition. You should always seek out a headlamp that can provide both a flood (or wide) beam and a spotlight to illuminate distant objects and provide you a clear view of the path ahead.
Lumens – When it comes to LED lamps the traditional method of measuring by watts simply doesn't apply. You need to use a more accurate measure, and that would be "lumens". Lumens measure the total amount of light emitted from a source. While the lumens generated by a particular light will vary depending on how the light is focused, in general the higher the lumens the brighter the light.
Operational Modes – The more tasks you can get your headlamp to perform the better off you'll be. There should be SOS, flood and spotlight modes along with several brightness modes when it comes to the white light emitted by your lamp. In addition your headlamp should have red, green or blue light that will allow you to preserve your night vision and not spook the game.
Beam Distance – The 'spotlight' feature should effectively light up the path ahead for at least 250+ feet. This will allow you to see any hazards in the terrain or furry adversaries from a big enough distance that you should be able to avoid or prepare for them.
Power Source – Most hunting headlamps derive their power from 3 AAA alkaline batteries. It's the industry standard. There are some however that utilize more environmentally friendly rechargeable batteries such as the CR123A Lithium-ion battery utilized by the Browning Nitro. The one drawback of Lithium-ion batteries is where/how to recharge them.
Weight – The last thing you want is a poorly designed headlamp that weighs so much it gives you neck aches to wear it for any length of time. Ideally your lamp should weigh in at 6-7 ounces or less with the batteries installed.
Water Resistance – A hunting headlamp that isn't at least water resistant won't be much good. While it doesn't need to be waterproof to 30 meters you should be able to wear your headlamp in a light rain or snow without performance being affected. If they can also withstand being dropped momentarily in a large puddle or stream, all the better.
Adjustability – Many of today's best headlamps provide vertical tilting capabilities so that you can illuminate the ground in front of you without having to look down to do so. A few headlamps will also provide side to side adjustability, but the need for this ability is not as pressing.
Power On/Off – Most hunting headlamps today feature the standard on/off button although there are an increasing number that allow you to power the headlamp up by merely waving your hand near it. This type of contact free powering up is great for those times when the night is black as ink.

Conclusion
Hunting headlamps have become as essential to the hunting experience as high quality boots or a good compass. We hope the above reviews help you make an informed decision when it's time to purchase your own hunting headlamp and don't forget to stop back regularly for more useful product reviews and guides from Gear Hungry.