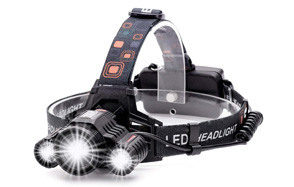 Cobiz Brightest LED Work Hunting Head Lamp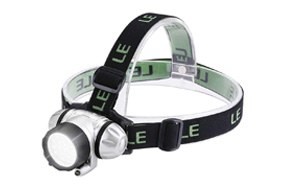 LE LED Hunting Head Lamp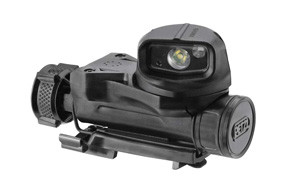 Petzl STRIX VL Hunting Head Lamp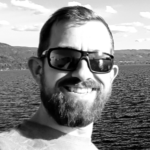 With hunting season fast approaching it's time to take stock of your gear. What needs to be repaired? What needs to be replaced? And what items could you really use that you don't yet have? You're going to need a good hunting GPS if you don't already have one, a great pair of hunting boots to keep your feet warm and dry, a first class hunting knife and of course a great hunting headlamp. Whether you're heading out for an epic elk hunt or need upgrade your coon hunting lights your hunting headlamp will help determine not just your level of success, but your level of comfort and safety as well.
The Best Hunting Head Lamp
Below we're going to take a look at the 10 best hunting headlamps and what makes them so good. These are presented in no particular order and remember; these choices represent the opinions of our review panel. As such your opinion may differ.
Hunting Head Lamp Buyers Guide
Hunting can be a strenuous, tiring activity and the last thing you need is to be stumbling around in the dark when you return to camp. That's why having the right headlamp is so important. Below we'll outline the things you should look for when shopping for a new hunting head lamp.
How We Chose Our Selection of Hunting Head Lamps
Brand - Good headlamps are made from quality materials that make them reliable and worth the hype. Such standards can only be assured by trusted brands that are known to deliver outstanding and reliable products time after time. We ensured our list comprised of quality products made by reliable name brands in the Industry.
Price - Headlamps are quite affordable when thinking about their importance, however, we ensured the array of products on this list are affordable and won't shake your budget too much.
Reviews - Before finalizing our top picks, it was important to consider the type of feedback each product received. This helped to determine how well the headlamps performed first hand and overtime. The products listed above had numerous positive feed-backs that confirm how reliable their performance is in the long run.

Features to Look Out For in Hunting Headlamps
Beam Type - The beam determines just how wide or narrow the light will glow, and this can extremely affect your night vision. Pick out a headlamp that has beams that can both shine broadly and narrow down to focus on objects.
Water Resistance - The nature of hunting, night hiking, camping, and the likes entail that you'll be subject to different weather conditions. A good headlamp should be able to perform brilliantly under light rain or when it's snowing. Occasionally, it may need to be dropped on surfaces that may be wet, moist or dry; headlamps that can last through such contact are better.
Beam Distance - Headlamps are supposed to widely light the path ahead of you ensuring a great view of the things around. It should cover a distance of 250+ feet ahead of you providing a visual advantage. This will ensure you sight any harmful foes or dangerous spots ahead and take the necessary precautions.
Power Source - It is established that headlamps run on rechargeable batteries that keep the lights shining brightly over time. However, there are a few things to consider when considering the power source of a headlamp.
The Battery Life - The type of batteries they run on and how and where to charge the said batteries are worth considering before purchase. They are mostly powered by AAA or AA alkaline batteries or alternatively a CR123A lithium-ion battery.
Operational Mode - There are many other advantages to be enjoyed with headlamps that have a good number of operational modes. Such modes include different glow colors like red and green that blends into the night and keep the potential game clueless. These other colored lights also help preserve the main white light for the long night ahead. There should be provision for different brightness levels, an SOS feature, flood and spotlight modes that can be alternated to on-demand.
Conclusion
Hunting headlamps have become as essential to the hunting experience as high quality boots or a good compass. We hope the above reviews help you make an informed decision when it's time to purchase your own hunting headlamp and don't forget to stop back regularly for more useful product reviews and guides from Gear Hungry.