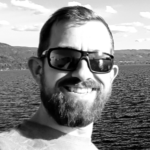 With hunting season fast approaching it's time to take stock of your gear. What needs to be repaired? What needs to be replaced? And what items could you really use that you don't yet have? You're going to need a good hunting GPS if you don't already have one, a great pair of hunting boots to keep your feet warm and dry, a first class hunting knife and of course a great hunting headlamp. Whether you're heading out for an epic elk hunt or need upgrade your coon hunting lights your hunting headlamp will help determine not just your level of success, but your level of comfort and safety as well.
The Best Hunting Head Lamp
Below we're going to take a look at the 10 best hunting headlamps and what makes them so good. These are presented in no particular order and remember; these choices represent the opinions of our review panel. As such your opinion may differ.
Black Diamond Storm Headlamp
See More Reviews

The Black Diamond Storm Headlamp defies the darkness and shines brightly into the night, illuminating the previously bleak and dangerous trails. The casing has been designed for the uncertainties of the night time with a sturdy and robust design made to last. It's equally water and dustproof ensuring nothing comes in the way of your clear vision when hunting, hiking, camping or running in the night. The casing enables this headlamp to withstand water immersion for up to 30 minutes without powering down. With a light range that reaches up to an 85 meters distance, the storm headlamp is sure to weather its way through every dark path keeping you in the know and visually aware throughout.
Delivering a hands-free operation to users, it goes the extra mile providing a simple Power-Tap technology for sharp and quick power options. These power options also ensure a fast change from one color mode or brightness level to another. Included in the 8 different lighting modes are; brightness levels in close proximity and distance modes, dimming, red, green and blue night-vision, strobe as well as lock mode. Light up the night with the efficiency of these extra bright lights to ahead of every situation.
Key Features:
White Led lights emit 350 lumens
Power tap technology
Water-proof and dustproof
Powered by 4 rechargeable AAA batteries
Specification:
Brand

Black Diamond

Model

BD620633

Weight

3.2 ounces
EverBrite 2-Pack Headlamp
See More Reviews

When going on a joint expedition; hunting or camping out with a partner, the EverBrite Headlamp pack will really come in handy. It's practically a steal for the price of two quality made headlamps with amazing features. The lights are extremely bright, powered by 8 LEDs that create your own sunshine even in the darkest nights. The LED's have light emissions with up to 30 lumens which are set to last over a hundred thousand hours.
With 4 lighting modes to choose from, there is an option of utilizing just 2 bulbs, 4 bulbs or all 8 depending on the amount of light required at the time. There is also a strobe light that works great for emergency situations, serving as the perfect distraction for uncultured foes while you make a quick getaway. The headlamps sit perfectly on the head thanks to the adjustable form that works for a comfortable fit. In addition to that, they are quite lightweight and in essence, don't add pressure to the form throughout a camping or hunting expedition.
Key Features:
Simple power button design
Beam distance of 20 meters
Last up to 5 hours with continuous use
12-month warranty
Specification:
Brand

EverBrite

Model

Headlamp Flashlight

Weight

7.2 ounces
Kohree CREE 80000 Hunting Headlamp
See More Reviews
This classic and lightweight torchlight is simply strapped on top of the head, or on a cap to provide the extra vision required to move around stealthily in the dark. Fortified with 5 operational options to outsmart the opposition, this light is definitely the go-to lamp you require to bring in the prize. The switch is turned anti-clockwise to select the color mode required per time (white, red and green). Providing 3 levels of brightness, the white light shines low, medium or high with the high light lasting up to 6 hours non-stop.
The Kohree Cree 80000 Lux Led Hunting Light shines bright enough to cover 275 yards in distance, bringing to light every single thing around and ahead of you. The lamp itself is reinforced with a robust aluminum casing made to brave the harsh environs users may be exposed to. It's rain and water-resistant, weathering through light downpours with maintained clear light to ensure the path ahead is still very visible. The lights are designed to be affixed to a face cap so they suitably stay on throughout the duration of the expedition without falling off or blowing your cover.
Key Features:
275 yards long range
Rechargeable lithium battery pack
Durable and rain-proof aluminum design
2 years warranty
Specification:
Brand

Kohree

Weight

2.2 pounds
Luxolite LED Hunting Headlamp
See More Reviews

See More Reviews



The Luxolite LED hunting headlamp looks like something out of a sci-fi movie and performs like it came from the future. At 168 lumens it's without a doubt one of the strongest hunting headlamps on the market and when used in conjunction with your camping lantern you'll have no problems navigating the campsite on the darkest nights. The Luxolite hunting headlamp weighs a bit over 3 ounces and so you're not going to get a head or neck ache from wearing it and the lamp itself has full vertical adjustability so you can direct the light where you need it without having to crane your neck.
You have your choice of strong, even white light or red night hunting lights and those options are further broken up into 4 white modes (high, medium, low and SOS) and 2 red light modes (strobe and steady). Another great feature of the Luxolite hunting headlamp is that it's fully waterproof so whether you drop it in the stream or you're walking in a steady rain there won't be any performance issues. Top it all off with a limited lifetime warranty and a very attractive price point and you have one of the best hunting lights.
Specification:
Brand

Luxolite

Weight

3.04 ounces
Streamlight 61070 BuckMasters Trident Hunting Head Lamp
See More Reviews



The Streamlight BuckMasters Trident pretty much embodies no frills design. This is a minimalist hunting headlamp that kicks out 80 lumens off its central C4 LED bulb and also gives you the option of switching to 3 green LEDs at 20 lumens each. Those green LEDs will help you preserve your night vision and have the added benefit of not spooking your game. This hunting headlamp is extremely easy to operate even if you're wearing heavy gloves in mid-winter.
The lamp is powered by 3 "AAA" batteries and there are multiple ways to detect when the batteries are low including a flashing red LED and low-level indicators. It's also a breeze to direct the light where you want it because the head tilts a full 90 degrees. Run time on the C4 with 3 new batteries is approximately 5 hours and on the green LEDs about 20 hours. And finally the rubber head strap keeps the light anchored firmly in place regardless of your choice of headwear.
Specification:
Brand

Streamlight

Model

61070

Weight

8.8 ounces
Internova Best Ultra Bright LED Hunting Head Lamp
See More Reviews

See More Reviews


Like the Streamlight this Internova Ultra Bright LED hunting headlamp sports a simple design that provides a variety of illumination options. The lamp draws its power from 3 AAA alkaline batteries that will provide up to 16 hours of clear, effective illumination. While the marketing for this lamp tends to describe it as being all things to all people there's little doubt it's at its finest when employed as a hunting headlamp.
The Internova LED hunting headlamp features 4 different settings for different situations. The "high" setting is great for when you're setting up camp after dark. "Low" is good for when things have calmed down and you just need to see your way around without tripping. You can also change modes and convert it to a red headlamp for hunting, while "strobe" will alert people miles away across the valley that you need assistance.
Specification:
Brand

Internova

Weight

2.4 ounces
Bushnell H250L HD Rubicon Hunting Head Lamp
See More Reviews

See More Reviews


The Bushnell H250L HD Rubicon hunting headlamp features a more involved design than either of the two hunting headlamps we reviewed already. It still sits close to the head like a good hunting headlamp should but the feature set is more robust and the lamp has a decidedly more upscale feel to it. The Rubicon boasts 250 lumens of brightness that can be further boosted to a pretty incredible 312 lumens. With that much light you're basically recreating daylight in the campsite, and that can be a great thing that makes life in the wild a little easier at the end of a long day.
With spot and floodlight modes, Bushnell's TIR (Total Internal Reflection) optics that outperform standard reflectors and a regulated circuit that keeps the power flowing nice and smooth the Rubicon is taking no prisoners in its quest to be the best head torch. There's also Red Halo mode designed to bring the light without interfering with your night vision. And the cherry on the cake is the battery lockout that prevents your batteries from being drained accidentally.
Specification:
Brand

Bushnell

Model

H250L AD

Weight

3.84 ounces
Browning Nitro Hunting Headlamp
See More Reviews

The Browning Nitro hunting headlamp is a pretty astonishing example of how versatile a simple piece of gear can be. Looking at the Nitro you might assume it's a one-trick pony with an on/off switch and not much else but you'd be mistaken. First off the unit utilizes a CR123A Lithium-ion battery instead of standard AAA alkaline batteries. This means more dependable performance and less waste. The battery also has a decade long shelf life so if you purchase this hunting headlamp today you won't have to replace the battery until 2027. The head strap is thick, comfortable and adjusts easily and the lamp swivels up and down to accommodate your needs.
There are 2 levels of white light performance (high and low) along with both blue and red lights that won't spook the game or interfere with your night vision. On top of everything else the Browning Nitro provides 135 lumens of illumination when set to 'high'. Pretty remarkable for a hunting headlamp that only weighs a few ounces. While it's not the cheapest hunting lamp on our list it may be the best hunting headlamp given its combination of power and compact size.
Specification:
Brand

Browning

Model

3718620

Weight

6.4 ounces
Hoey Ultra Bright LED Hunting Headlamp
See More Reviews

See More Reviews



The Hoey Ultra Bright LED hunting headlamp shares some design cues with the Luxolite reviewed above and may even be a slightly better value depending on your needs and tastes. First of all it kicks out a very welcome 180 lumens of smooth, dependable illumination. There are 5 available light modes including high, med and low white light and steady or SOS red light modes. The overall feel of this hunting headlamp is very comfortable and since it tips the scales at a mere 2.4 ounces it's not going to give anyone a neck ache.
The Hoey Ultra Bright is built to last. It's fully waterproof so you can wear it in a downpour without worrying. It's unaffected by heat or cold and is one of the more reliably shock-resistant hunting headlamps on the market. It comes with 2 rechargeable Lithium-ion batteries that provide up to 45 hours of runtime per charge. It's also one of the best looking compact hunting headlights out there if that is of any importance to you. All in all this is one fine compact LED rechargeable headlamp and if the features don't convince you the astonishing low price just might.
Specification:
Brand

Hoey

Model

FX10

Weight

2.56 ounces
Petzl Tactikka RGB Hunting Headlamp
See More Reviews



The Petzl Tactikka RGB hunting headlamp has a slick profile that belies its serious performance characteristics. This is a small hunting headlamp that means business and proves that right off the bat by pumping out 250 lumens of brilliant clear LED light. There are 3 white light settings that can be cycled through via repeated touches of the single button. 3 AAA batteries provide the power and the whole unit sits very comfortably on the head. The light is also compatible with the CORE rechargeable battery if you want a more environmentally friendly power source.
Slip the Petzl Tactikka one when the light starts to fade and it will provide you all the illumination you need to navigate tough trails or to set up your camp in the snow in the densest forest. You can also choose RGB colors to preserve your night vision and/or to make sure you don't spook that 12 point buck you're pursuing. Hunting headlamps don't come much more simple, straightforward or effective then that Petzl Tactikka RGB hunting headlamp. If those qualities appeal to you then you can't go wrong here.
Specification:
Brand

Petzl

Model

E89ABB

Weight

3.04 ounces
Petzl STRIX with Headband
See More Reviews



The Petzl Strix VL hunting headlamp has a serious profile that perfectly expresses its serious performance and toughness. As with other Petzl hunting headlamps all the action is upfront with both the battery housing and hunting headlamp itself part of the same mechanical cluster. Somehow though Petzl manages to pull this off without the lamp looking unbalanced or bulky. One thing you'll notice right off the bat is the lamp mechanism itself. It swivels both horizontally and vertically so you can really deliver the light exactly where you need it.
One thing to be aware of with the Strix however is that this is not a "light up the horizon" type of hunting headlamp. While it will provide plenty of red light to keep you upright and not spook the game it's designed to be more of a close-in tool. So if you need to field strip your weapon after dark or find your way to the latrine this is the best LED headlamp for those types of tasks. It also has those military design overtones Petzl is known for and that make their headlamps for hunting distinctive.
Specification:
Brand

Petzl

Model

E90AHB C

Weight

3.52 ounces
Lightess LED Motion Sensor Headlight
See More Reviews

See More Reviews


The Lightess LED Motion Sensor hunting headlamp is perhaps the busiest looking hunting headlamp on our list. But in spite of the fact that it looks like a throwback to the early 90s it delivers where it counts and even has one nifty feature no 1990 hunting headlamp ever had: contact free activation. The Lightess LED hunting headlamp features 2 thick, comfortable and fully adjustable camo head straps and produces an impressive 200 lumens. While it does go through batteries pretty quickly the Cree XP-E LED bulbs it uses can throw light 320+ feet and have a lifespan of 50,000 hours.
Lightess market their hunting headlamp as having "hands free" operation. That's not entirely accurate. What it does provide is "contact free" operation. You still need a hand, but you don't have to touch anything; just wave your hand and the motion sensor will power up the lamp. Another thing hunters will like about this lamp is that it weighs in at just 3.1 ounces so there aren't going to be any neck aches from wearing it, even for extended periods of time.
Specification:
Brand

Lightess

Model

555842-CA

Weight

4 ounces
Panther Vision CUBWB Hands Free LED Hunting Headlamp
See More Reviews

See More Reviews



With the Panther Vision CUBWB LED hunting headlamp we've saved the best, (or maybe one of the strangest hunting lights), for last. The Panther Vision CUBWB is a beanie-style pullover cap made of comfortable compression fleece which also happens to have 4 LED lights embedded at the front of the cap. Each LED is tiny but pumps out 48 lumens. You'll get as much as 50 feet of forward illumination from 2 of the lights while the other 2 shine down in front of you so you won't lose your footing.
The CUBWB is powered by 4 CR2032 coin cell batteries that are hidden in the band of the cap and you'll get up to 43 hours of operation out of those batteries. One more thing hidden in that band is the on/off switch. All this micro technology and discreet engineering allows the moisture wicking fabric of the cap to do its job keeping your head warm and dry. All in all the CUBWB hunting headlamp from Panther Vision will provide years of service for about the cost of a pizza.
Specification:
Brand

Panther Vision

Model

CUBWB-4539

Weight

2.08 ounces
Cobiz Brightest LED Work Headlight
See More Reviews

The Cobiz headlamp comes packed with useful features anyone who loves camping, hunting or fishing in the night will enjoy. It features an adjustable headband that was designed to fit practically any head size and shape. A good fit will sit comfortably on the forehead without jiggling around uncomfortably especially if you're moving fast. Another amazing feature would be the rotatable light that allows users to alternate the light up to 90 degrees around for better focusing or enhanced vision. With four brightness modes (strobe, low, medium and high), the light can be alternated to suit the task ahead.
The strobe light is perfect for emergency situations to get the attention of rescuers or anyone nearby while the high light switches on the 3 bulbs provide maximum brightness. Overall, the Cobiz is superior thanks to the quality wiring that prevents any electrical leakages that will shorten its lifespan or put you in danger. Reinforced with water-proof wiring and a power switch, the lamp will brightly light the path regardless of rain or snowy conditions. Suited and prepared to shine through the darkest nights, this rechargeable light makes the best companion on a hunting venture.
Key Features:
Indicator lights that show when the battery is fully charged
4 brightness modes
Zoomable light
USB rechargeable lamp
Specification:
Brand

Cobiz

Model

CZJP006

Weight

13.6 ounces
Hunting Head Lamp Buyers Guide
Hunting can be a strenuous, tiring activity and the last thing you need is to be stumbling around in the dark when you return to camp. That's why having the right headlamp is so important. Below we'll outline the things you should look for when shopping for a new hunting head lamp.
How We Chose Our Selection of Hunting Head Lamps
Brand - Good headlamps are made from quality materials that make them reliable and worth the hype. Such standards can only be assured by trusted brands that are known to deliver outstanding and reliable products time after time. We ensured our list comprised of quality products made by reliable name brands in the Industry.
Price - Headlamps are quite affordable when thinking about their importance, however, we ensured the array of products on this list are affordable and won't shake your budget too much.
Reviews - Before finalizing our top picks, it was important to consider the type of feedback each product received. This helped to determine how well the headlamps performed first hand and overtime. The products listed above had numerous positive feed-backs that confirm how reliable their performance is in the long run.

Features to Look Out For in Hunting Headlamps
Beam Type - The beam determines just how wide or narrow the light will glow, and this can extremely affect your night vision. Pick out a headlamp that has beams that can both shine broadly and narrow down to focus on objects.
Water Resistance - The nature of hunting, night hiking, camping, and the likes entail that you'll be subject to different weather conditions. A good headlamp should be able to perform brilliantly under light rain or when it's snowing. Occasionally, it may need to be dropped on surfaces that may be wet, moist or dry; headlamps that can last through such contact are better.
Beam Distance - Headlamps are supposed to widely light the path ahead of you ensuring a great view of the things around. It should cover a distance of 250+ feet ahead of you providing a visual advantage. This will ensure you sight any harmful foes or dangerous spots ahead and take the necessary precautions.
Power Source - It is established that headlamps run on rechargeable batteries that keep the lights shining brightly over time. However, there are a few things to consider when considering the power source of a headlamp.
The Battery Life - The type of batteries they run on and how and where to charge the said batteries are worth considering before purchase. They are mostly powered by AAA or AA alkaline batteries or alternatively a CR123A lithium-ion battery.
Operational Mode - There are many other advantages to be enjoyed with headlamps that have a good number of operational modes. Such modes include different glow colors like red and green that blends into the night and keep the potential game clueless. These other colored lights also help preserve the main white light for the long night ahead. There should be provision for different brightness levels, an SOS feature, flood and spotlight modes that can be alternated to on-demand.
Conclusion
Hunting headlamps have become as essential to the hunting experience as high quality boots or a good compass. We hope the above reviews help you make an informed decision when it's time to purchase your own hunting headlamp and don't forget to stop back regularly for more useful product reviews and guides from Gear Hungry.