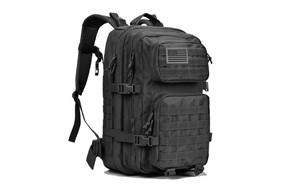 REEBOW GEAR Tactical Hunting Backpack Large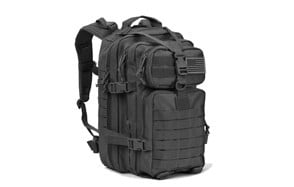 REEBOW GEAR Tactical Hunting Backpack Small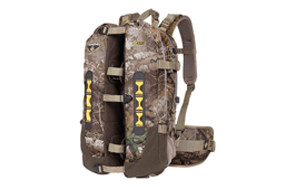 Tenzing TC SP14 Shooters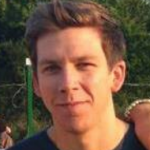 Hunting is a chance to get out into the great expanse of nature, stalk through woods or along trails, and experience the wonders of the world all while going back to our prehistoric roots. There is a lot to consider when embarking on your next hunting expedition, including location, speed, party size and transport, but one thing that every serious hunter needs is the right backpack to store all their gear in a comfortable and convenient way. To make life easier for you we have compiled a list of the best hunting backpacks, check them out below.
The Best Hunting Backpack
Hunting Backpack Buying Guide and FAQs
How We Chose Our Selection of Hunting Backpack
We get it, it can be incredibly overwhelming when trying to decide just what backpack is the perfect one you. There are so many options to choose from that you feel lost in a maze of buckles, zips and straps that can all get a bit confusing. Luckily, we did all the hard work and research so you don't have to.
Quality
Quality is everything when it comes to hunting backpacks. You need something that will stand the test of time, survive even the most extreme environments and is sturdy enough to sufficiently carry all of your gear.
In this list we have packs that use KXO-32 fabric as well as Molle military grade stitching and 600D nylon which have all proven to be materials tough enough to last years worth of hunts.
Brand
The best brands have a reputation for a reason and so it is not too difficult to discern which brand of backpack is the best for hunting. There are a lot of contenders for the best backpack brand which includes Tenzing, ALPS OutdoorZ and Badlands along with other brands that are just as worth considering. These are the leaders in backpack design and should be your first port of call when seeking out a new backpack.
Reviews
Because hunting is a niche activity, it always helps to study hunting backpack reviews online to help to give an informed idea by those who have actually used the backpacks. These reviews, particularly more detailed ones, are typically written by experienced hunters who have tried and tested many different brands and models over the years and help to provide us with the best idea of what backpack is best for hunting.
Price
The price of backpacks can be a tricky thing. You don't want to overspend on some inflated luxury brand, but you also don't want to pay pittance and end up with a ruined backpack 2 miles into your hunt. To avoid this, we looked at the value for money, combined with existing reviews to narrow down which backpack is the most ideal price.
We understand that many people can't afford to splash over $200 on a pack, so we wanted to find a nice balance between value for money and functionality. In some cases, even the sub-$50 options are ideal for shorter hunts.

Features To Look For In Hunting Backpack
Many hunting backpacks have similar features, but that doesn't mean any of them will do. When considering your next hunting backpack, you need to think about what you need from it to ensure that you get the most appropriate product for your hunting trips.
Purpose
What do you need it for? How long is your hunt? Do you need a rifle, bow, knife or pistol holster? Will you need a meat shelf? Is it waterproof? These are all questions that you need to ask yourself when looking for a backpack.
Fit & Adjustability
The fit and adjustability of the backpack is crucial to ensuring an enjoyable and successful hunting trip. If you have not adequately prepared the pack to suit your body, you are going to suffer aches, pains and a very miserable time. Before even stepping into the wilderness, practice with a full backpack and see how it fits on your shoulders. If there are any problems, then adjust accordingly until you are satisfied.
Many amateur hunters neglect to consider just how long they will be out there without stopping. There is nothing worse than walking for 15+ miles with a full pack that is digging into your shoulders and causing trouble, so do yourself a favor and test before anything else.
Functionality
What do you need on the pack? Will it sufficiently store all of your gear? Is there space for water, food and first aid kits? Are you hunting along plains or in the woods? It might not seem like these things will matter, but being sure that you pack can do everything you need it to do (and more) will set you on the right track for a successful hunt.
Weight
There are two types of weight to consider. The pack's weight when empty and it's weight when full. The lighter it is empty, the more comfortable it will be when full so seeking out a backpack that is light enough to not cause you any problems with your shoulders or back is something to think about.

Material & Durability
Nobody wants to buy a new backpack every year so identifying a backpack that will last years' worth of hunts is crucial. To do this, research the best materials for backpacks and compare them to get an informed idea. Depending on where your hunts take place, you will also need to think about what kind of environment you will be in. Will this material withstand branch scratches or rain? Is it double stitched for extra durability?
Internal/External Frame Pack
We go into the difference between internal and external frames below, but for knowing which style you want with your pack will help you in making a decision. Internal frames are more comfortable and more popular, but external frames can carry more weight, ideal for big game hunters.
Hunting Backpack FAQs
Q: Why Do I Need a Hunting Backpack?
A: Regular backpacks are all well and good if you are merely moving to and from classes, the office or the gym, but when it comes to the potential hazards and unpredictability of the wilderness, a hunting backpack will make your experience one hundred times more enjoyable.
When hunting, you need the proper equipment that offers functionality, purpose and comfort as you might encounter a plethora of issues that you never have expected. This can include anything from unexpected rain (which should always be expected, even in the desert), injury, and a need for enough food and water to last you longer than you planned.
When out in the woods, there is no such thing as being too prepared. Ordinary backpacks will not do in this instance and so investing in a robust, comfortable and functional hunting backpack will save you a lot of pain and panic.
Q: What Size Hunting Backpack Should You Get?
A: The size of your hunting backpack will all depend on how long you intend to stay out in the wilderness. There is no limit on how long you can hunt for, so the length of your hunting expedition will directly affect the size of your backpack.
If you are taking a short trek into the wilderness, then a simple day pack that is anywhere between 30 and 40 liters (1831 - 2441 cubic inches) in capacity should suit you perfectly for up to three days. This kind of size will give you sufficient room for a change of clothes, water, hunting gear and food while still having room to spare to fit any additional gear you might need such as first aid kits, sleeping bags, and cooking equipment.
For those of you hunting with a group, you will be able to share this gear between each other to spread the load for greater carrying efficiency.
On longer hunting trips, it is crucial that you purchase a backpack that will hold up to several days worth of clothes - around 1 weeks worth, normally - so that you have something fresh (or as fresh as you can be after a week or more in the woods) to change into each day.
It is not just clothes that you need to consider though. If you are hunting big game like elk or deer, then having a strong and reliable meat shelf to help you carry anything you manage to kill is essential. These meat shelves typically only come with larger backpacks, (although there are exceptions) and the bag must be robust enough to handle both your gear's weight as well as your kill's.
Another factor to think about is how comfortable your bag will be. The longer you are hunting for, the longer you will need to deal with your bag and if it is uncomfortable on the first day, it is unlikely to get much better. When hunting, you want to be as comfortable as possible to focus on your target and so having a backpack that does not put too much pressure on your back and shoulders will go a long way to helping you enjoy your trip. Finding a backpack that provides ample back and shoulder support along with back-ventilation is crucial for a successful hunting experience.

Q: Which Frame Should You Choose?
A: There are two types of frames that you can choose from when considering your backpack and these are internal frame and external frame. As the names suggest, the difference is where the frames are situated on the pack.
You might not think that there is too much of a difference but as with many things that, over time, have been improved, the same thing has happened with hunting backpacks. There was once a time that external frames were the norm among backpacks used for hunting, however, as we have progressed and backpack technology has become more sophisticated, backpacks for all occasions have shifted towards the internal design.
This internal design provides better support with pre-bent aluminium poles that stay in place and some have aluminium and alloy sheets that offer support, which is especially useful on longer excursions. This form fitting design reduces the chance of catching against branches, rocks or similar environmental obstacles that you will no doubt encounter.
With external frames, you will find that you are able to carry heavier loads, though and if you are one of those hunters inspired by the ghost of Hemingway, Roosevelt and Van Pelt, having the option to carry as much as possible in terms of both gear and game is crucial.
These external frames are perfect for when you are trekking across well-worn trails with little obstruction from Mother Nature as opposed to hunts that take you through the densest of forest, but depending on the size, they could prove useful as a cheaper option when considering longer hunting trips due to the load capabilities.
Q: Why Do Some Backpacks Have a Waist Belt?
A: The waist belt that you might find on your hunting backpack is not there so the jocks know who their next target will be (spoiler: you), it offers further support and can help carry up to 90% of your pack's weight  which is a lifesaver when you are carrying heavy loads of gear, game and supplies and ensures that you do not ruin your trip by suffering uncomfortable body aches. There is nothing cool about back pain, so let go of your ego and get buckled up, your spine will be thanking you for the next fifty years.
But it isn't just the support function that makes them useful, many of these waist belts come with zippers, pockets and loops so you can store anything from water, quick snacks for an energy boost or a pistol (if your backpack doesn't have a designated holster) that can be easily accessible. Waist belts are not going to set the world of fashion alight, but when you're hunting, its substance over style that matters the most.
Sources:
50 Great Hunting Tips - Outdoor Life
Internal vs External Frame Backpack - Campmor