Best Hockey Shin Guards In 2021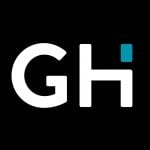 This product guide was written by GearHungry Staff
Last Updated
November 28, 2019
GearHungry Staff
GearHungry Staff posts are a compilation of work by various members of our editorial team. We update old articles regularly to provide you the most current information. You can learn more about our staff
here
.
GearHungry may earn a small commission from affiliate links in this article.
Learn more
Hockey is a dangerous game, whatever level you're playing at. It doesn't matter if you're playing street hockey, field hockey, ice hockey, or roller hockey, if you don't have the right protection, you could end up in some real pain. The puck can travel so fast, if you get hit on the shin, you could be out of action for weeks. That's why we've been searching for the best hockey shin guards. We've covered all of the main styles of hockey in this article and brought you the best products for each, including shin guards for both adults and youths.
The Best Hockey Shin Guard
Mylec Street Dek Hockey Shin Guards

Look on the internet and you'll be hard-pressed to find a mention of these pads. Mylec Street Dek Shin Pads don't crop up in many articles, they're not reviewed on hockey pages, and they're only sold on a couple of websites. But talk to anyone who plays street hockey and they'll tell you that these are the best cheap and lightweight shin pads you can find. They're not professional level hockey shin pads, which is why we've put them first on our list. If you're looking for some protective gear to go and play on the street with your friends, these are the pads for you.
They wrap around your shins to provide complete protection, rather than just sitting on the front. The outside is made from a synthetic material that allows it to be lightweight whilst maintaining strength. One of the best features of this shin guard is the extra protection on the knee. It has a rounded ball on the knee that is full of foam padding, which allows you to fall to your knees, without damaging yourself. The version we've featured here is the older model. They have brought out an updated product recently, but that means you can pick these up for a great price. If you're playing street hockey, this will do just fine. Be sure to also check out our guide to the best hockey sticks for more great equipment like this.
Key Features:
Synthetic
Full wrap-around protection
Extra padding on the knee
Lightweight outer shell
Available in white and black
Specification:
Brand

Mylec

Model

MSDSP

Weight

1 pound
This outdated model is available for cheap
Great protection all around the shins
Lightweight and comfortable for kids and adults
No ventilation
Sizing runs small
Harrow Probot Shin Guards

Harrow is a well-known brand in the hockey world. They make some of the best hockey gear in the world and even sponsor Olympic athletes, so we knew they'd be a good place to look for the best hockey shin guards. The Harrow Probot is one of the simplest designs in the world of shin guards – it doesn't have much in the way of fancy technology, but it doesn't need it.
Instead, the outer protective shell is just one solid sheet of plastic. This prevents there being any weak points in the armor and spreads the impact of a puck across the whole shin. The shell is surprisingly thick when you consider how light it is. That means it can handle a puck hit at serious speed. You'll also small vent holes in the plastic shell that allow air to move freely around the leg and stop you from getting super sweaty when you play. This is an important feature if you're playing all season. The comfort comes from a cushioned liner that can be removed for easy washing. The only real downside is that they don't come with straps to keep them on your leg, so you need a stretchy sock. You may combine this product with some of the best ice hockey skates from our list.
Key Features:
Plastic shell
Removable liner
Ventilation holes
Easy to wash
Specification:
Brand

Harrow

Model

26040113

Weight

1.1 pounds
The plastic shell is thick enough to take a beating
The liner comes out so you can wash it easily
Plenty of ventilation
No straps provided
Non-adjustable
Bauer NSX Hockey Shin Guards

Bauer is one of the big names in ice hockey. That's why we've gone to them for our Premium Product this week. This is the closest thing you can get to professional level protection, without paying hundreds of dollars. Bauer NSX Hockey Shin Guards are aimed at recreational players and new-to-hockey players, but at this price point, you get a lot of protection for your money.
The shell is made out of hard plastic and is finished with some small ridges to add strength. It's separated into a knee pad and shin pad, which is essential for movement in ice-hockey. The knee-pad also has a couple of vent holes to let air into the pad during the game. You might not think this would be as important in ice-hockey, but believe us, it gets sweaty out there.
Underneath the shell is a medium density foam on both sides of the knee and behind the shin-pad. This helps cushion the impact as well as making them more comfortable to wear. There's also an additional piece of plastic in the strap behind the shin, which is a commonly slashed area in ice-hockey. Until now, this sort of protection has been reserved for pro gear, so it's great to see it in recreational equipment.
Key Features:
Plastic molded shin and knee pads
Medium-density foam
Injected plastic protection on straps
Ventilation holes in the knee
Elastic strap
The best level of protection in recreational gear
The lining is comfortable
Protects the back of your legs
Nothing that we could find
Mylec Dek Roller Hockey Shin Guard

Next up are another pair of shin guards from Mylec. These are designed specifically for use in roller hockey. The difference is that when you're traveling around on roller skates at high speeds, and you take a fall, you are likely to keep on moving for a while. Mylec Dek/Roller Hockey Shin Guards are designed to let you slide along the ground, as well as take a hit from a hockey puck. The raised knee allows you to slide along without grazing the top of your foot or other body parts. It also has a slightly thicker shell to take the extra impact.
This pair of Mylec shin guards are one of the cheapest on this list, but that doesn't mean they're no good. They are one of the most protective shin guards on this list. They are a little bulky, which means they're not as lightweight as some of the other pads, but they are still easy enough to move in. The other thing we like about them is that they have Mylec's Air-Flo design technology. There are multiple vent holes in the plastic shell and breathable waffle foam behind it, which allows air into the pad. For more protective sports gear, check out our guide to the best mouthguards.
Key Features:
For roller hockey
Bulky plastic shell
Ventilation holes
Breathable waffle foam
Air-Flo design
Specification:
Brand

Mylec

Model

MDRHSG

Weight

1 pound
Easy to slide in
Plenty of protection
Impressive ventilation
Over-bulky for small players
Sizing is confusing
STX Hinder Field Hockey Shin Guards

If you're looking for field hockey shin guards, we've found the perfect set here. The STX Hinder Field Hockey Shin Guard is another super simple design. When it comes to field hockey, you don't need as much protection. The puck still moves at incredible speeds, but the ground is softer, so falling doesn't hurt anywhere near as much. Because of that, you can get away with a pair of shin guards that just cover your shin and fit beneath a sock.
The shell is just one piece of hard plastic. It reaches from the top of the ankle to just below the knee, protecting the whole of your shin. This allows you to move much easier than you would in an ice-hockey or roller-hockey pad. It's made from hard plastic and has small ventilation holes dotted around to keep the air flowing around the shin on a hot day. These are some of the easiest pads to get on and off because they don't have any straps. However, that does mean you need a large and stretchy sock to keep them in place. If you're looking for a solid pair of field hockey shin guards, these are perfect. If you also like playing football, be sure to check out our guide to the best football shoulder pads.
Key Features:
Plastic shell
Ventilation holes
No straps
Padded liner
Easier to put on then pull-on shin guards
Very lightweight and easy to move around in
No straps so you need socks
Liner isn't removable
Hagan H-5 PRO Shin Guards




You can tell from the bulky design that the Hagan H-5 Pro Shin Guards are designed for street and ball hockey. They have separate pads that cover the shins and knees to the point where you can't see any of your legs. That means you're protected from anything the other team can throw at you.
These might not be the most lightweight or slimline shin guards on the market, but they are one of the most adjustable. If you're the kind of person that struggles to find pads that fit, you have to buy these. All of the straps are replaceable and interchangeable, so you can work them around your leg to make them hug tightly. Plus, all of the straps can be shortened to accommodate players of different sizes. And, as if that's not enough, the knee pad can be moved up and down, or removed entirely. You can mess around with these pads until it feels like they were molded onto your legs. Also, like all the other modern shin guards, they are ventilated and have comfortable foam inserts to cushion the impact of a blow. These are one of the best pair of shin guards around, especially when you consider the price. For elbow protection, check out our reviews of the best elbow pads and pick the right pair.
Key Features:
Plastic molded shin and knee pads
Ventilation holes
Adjustable straps
Removable knee pads
Low-profile design
Available in 4 colors
Tons of adjustment options
Easy to make comfortable
Removable knee for added movement
CCM Jetspeed Ft350 Junior




Next up, we've got some of the best junior ice hockey shin pads on the market. In some cases, juniors can wear a small version of an adult's pads, but it's often better to buy dedicated junior pads because they are designed with smaller legs in mind. The CCM Jetspeed FT350 pads are part of a larger range including gloves and skates, which is quickly becoming one of the most popular on the market. We particularly like these because of their low-profile and comfortable design.
Like all modern shin pads, it has a ribbed shell. That means, instead of a solid surface, the shell has little ridges. This helps dissipate the impact energy and shield your shin from taking the brunt of the force. It's also got plenty of little ventilation holes to let air into the pad. Another interesting protection feature is the space between the shell and the lining. When the puck (or anything else) hits the pad, the shell moves back into the lining as a whole, which distributes the force over your whole leg, lessening the impact. The lining has moisture-wicking technology to keep the legs dry when it starts to get sweaty. All in all, this is one of the best youth shin guards available and you can buy gloves and skates that match.
Key Features:
Ribbed plastic shell
Ventilation holes
Space in between lining and shell
Medium-density foam lining
Moisture-wicking lining
Very comfortable and low-profile
You can buy skates and gloves that match
Plenty of protection at the youth level
Pricey for youth equipment
Minimal protection on the back of the legs



The GRAYS G600 Shin Guards are another pair of field-hockey shin pads. They are very similar in design to the STX Hinder and the Harrow Probot shin guards, except these, are a little bit closer to what the professionals wear. They wrap completely around your leg and come without elastic straps. They are fairly tight but you'll still need to put them underneath your socks to hold them in place.
They have probably the most advanced system of ventilation holes we've seen on field hockey pads. The holes are larger than normal and create air pockets behind the shell that keeps the front and sides of your leg cool when you're playing. Plus, they have padding all around the lining and even on the ankle, which makes them more comfortable than the field hockey shin pads of old. These are ideal if you're looking for a low-profile shin guard.
Key Features:
Plastic shell
Ventilation holes
No straps
Padded liner
Specification:
Brand

GRAYS

Model

235

Weight

1 pound
Easy to put on and take off
Tight-fitting and still comfortable
Very low-profile
Don't come with elastic straps
Sizes run small
G-Form Pro-S Elite Shin Guards

Shin guard technology has come a long way in the last few decades. They used to consist of a piece of plastic strapped to the shin. This worked for years but it's nothing compared to the modern shin guards on this list. One of the most impressive products in this new era is the G-Form Pro-S Elite Shin Guard. Instead of strapping to your shin, you actually wear this shin pad. It has a soft, flexible sleeve-style that meets NOCSAE standards and provides a comfortable fit around your legs. 
The protection is provided by the SmartFlex™ pads, which harden on impact and protect against big impacts. The benefit of this design is that it doesn't inhibit your movement on the field. It feels like you're not wearing shin guards until you get hit. These shin guards are actually perfect for hockey, even though they're not designed specifically for the sport. They're worn by mountain bikers, soccer players, and members of other sports. 
Key Features:
Patented molded composite construction
SmartFlex™ pads
Waterproof 
UPF 50+ protection
Ventilated pads 
Specification:
Brand

G-Form

Weight

0.3 pounds
Super comfortable 
High-level of protection
Very flexible 
Machine-washable 
Hockey Shin Guard Buying Guide & FAQ
How We Chose Our Selection Of Hockey Shin Guards
Brand - Hockey is one of those sports that has its brands. If you're a hockey aficionado, you'll have heard of Grays, STX, and some of the other brands on this list. However, if this is your first journey into the world of hockey, there will be a lot of logos you don't recognize. Fortunately, we've done our research and brought you shin guards from some of the biggest and best brands hockey has to offer.
Price - We understand that people have different budgets. If money was no problem, you could just go and buy the most expensive pair of shin guards and hope for the best. That's not a reality for most of us, so we have to look for the best products in different price ranges. We always try to showcase a range of different products from across the price range, so everyone can find what they're looking for. Check out our Best Value and Premium Product items for the two ends of the spectrum.
Reviews - Customer reviews are an important part of what we do. It's not realistic to send every product we review out to hundreds of people and have them road test the items. It would be great, but it would cost a huge amount of money. Instead, we rely on customer reviews and other expert reviews. We make sure to do our research, to save you time and money.

Features To Look For In Hockey Shin Guards
Anatomical Fit - The first question you should be asking about your skin guard is: does it fit? It should hug your shin and reach from your knee to just above your ankle. If it's not comfortable and doesn't hug your leg, you need a different size.
Protection - The whole reason for wearing a hockey shin guard is to protect your lower leg. Hockey pucks are small and hard, so if they hit your bare leg, it's going to hurt. The protection comes from a hard outer layer and thick padding inside the shin guard.
Weight - When you're playing a fast-paced game like hockey, you don't want lots of extra weight slowing you down. That's why it's important to have relatively lightweight protective gear.
Comfort - Comfort is also important in a 70-minute game of hockey. You will be able to tell if they're comfortable straight away when you try them on. If you're worried about comfort, look for a shin guard with medium-density foam inside the pad.
Material - All hockey shin guards are made out of plastic with a foam liner on the inside. Depending on the amount of money you're willing to spend, you can get lightweight synthetic materials that are just as strong as plastic.

Hockey Shin Guard FAQ
Q: What is a hockey shin guard?
A: It is a piece of protective equipment that straps over your shin when you're playing hockey.
Sign Up Now
GET THE VERY BEST OF GEARHUNGRY STRAIGHT TO YOUR INBOX