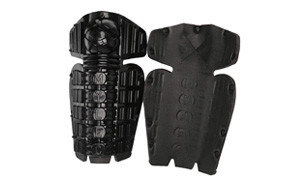 Mylec Street Dek Hockey Shin Guards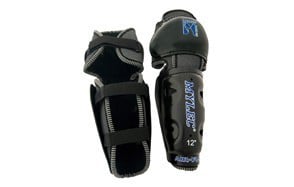 Mylec Dek Roller Hockey Shin Guard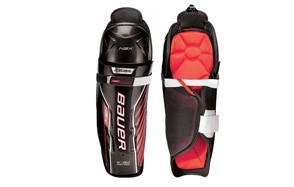 Bauer NSX Hockey Shin Guards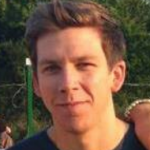 Hockey is a dangerous game, whatever level you're playing at. It doesn't matter if you're playing street hockey, field hockey, ice hockey, or roller hockey, if you don't have the right protection, you could end up in some real pain. The puck can travel so fast, if you get hit on the shin, you could be out of action for weeks. That's why we've been searching for the best hockey shin guards. We've covered all of the main styles of hockey in this article and brought you the best products for each, including shin guards for both adults and youths.
The Best Hockey Shin Guard
Hockey Shin Guard Buying Guide & FAQ
How We Chose Our Selection Of Hockey Shin Guards
Brand - Hockey is one of those sports that has its brands. If you're a hockey aficionado, you'll have heard of Grays, STX, and some of the other brands on this list. However, if this is your first journey into the world of hockey, there will be a lot of logos you don't recognize. Fortunately, we've done our research and brought you shin guards from some of the biggest and best brands hockey has to offer.
Price - We understand that people have different budgets. If money was no problem, you could just go and buy the most expensive pair of shin guards and hope for the best. That's not a reality for most of us, so we have to look for the best products in different price ranges. We always try to showcase a range of different products from across the price range, so everyone can find what they're looking for. Check out our Best Value and Premium Product items for the two ends of the spectrum.
Reviews - Customer reviews are an important part of what we do. It's not realistic to send every product we review out to hundreds of people and have them road test the items. It would be great, but it would cost a huge amount of money. Instead, we rely on customer reviews and other expert reviews. We make sure to do our research, to save you time and money.

Features To Look For In Hockey Shin Guards
Anatomical Fit - The first question you should be asking about your skin guard is: does it fit? It should hug your shin and reach from your knee to just above your ankle. If it's not comfortable and doesn't hug your leg, you need a different size.
Protection - The whole reason for wearing a hockey shin guard is to protect your lower leg. Hockey pucks are small and hard, so if they hit your bare leg, it's going to hurt. The protection comes from a hard outer layer and thick padding inside the shin guard.
Weight - When you're playing a fast-paced game like hockey, you don't want lots of extra weight slowing you down. That's why it's important to have relatively lightweight protective gear.
Comfort - Comfort is also important in a 70-minute game of hockey. You will be able to tell if they're comfortable straight away when you try them on. If you're worried about comfort, look for a shin guard with medium-density foam inside the pad.
Material - All hockey shin guards are made out of plastic with a foam liner on the inside. Depending on the amount of money you're willing to spend, you can get lightweight synthetic materials that are just as strong as plastic.

Hockey Shin Guard FAQ
Q: What is a hockey shin guard?
A: It is a piece of protective equipment that straps over your shin when you're playing hockey.