Best Hockey Gloves In 2021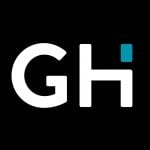 This product guide was written by GearHungry Staff
Published
November 27, 2019
GearHungry Staff
GearHungry Staff posts are a compilation of work by various members of our editorial team. We update old articles regularly to provide you the most current information. You can learn more about our staff
here
.
GearHungry may earn a small commission from affiliate links in this article.
Learn more
The most important assets in the world of hockey are your hands and they deserve adequate protection from sticks and contact from fellow players. Luckily, with the use of hockey gloves, your hands are protected from injury when performing the basics of passing and shooting. Choosing the right gloves for a game of hockey is vital in order to get the desired grip on your hockey stick. The gloves come in various types but it is prudent to choose those that offer the desired protection and comfort. If you are in the market for the best hockey gloves, our well-curated list below will help.
The Best Hockey Glove

If you are after a pair of hockey gloves that are perfect for indoor or outdoor games, look no further than the MK3 Player Glove. These gloves are extremely lightweight and are constructed with comfy foam pads that offer maximum protection to the palms of your hands. The foam pads also enhance breathability which means sweat or water droplets evaporate easily, leaving your hands dry and preventing the hockey stick from slipping.
The gloves also offer a streamlined design that comes with adjustable rolls for the wrist which help keep the gloves securely tied to the wrist. What's more, they were formed to fit smoothly and perfectly against your hands, which most times, give the feeling of not wearing gloves at all. And for added protection of the hands, the palms also feature a sharp Nash-technology that absorbs hard impact during the game. This embedded technology further ensures that the gloves are sturdy and long-lasting. Overall, the MK3 Player Glove offers your fingers the utmost flexibility, comfort and protection which will help develop your game and take it to the next level.
Key Features:
Streamline and lightweight design
Comfy foam pads that increase breathability
Roll feature on the wrist which allows for a secure fit
Nash-Technology which absorbs shock and protects the hands
Specification:
Brand

Mylec

Model

595

Weight

8.8 ounces
Franklin Sports NHL HG 150 Street Hockey Gloves




Having small hands should not be a deterrent to those who wish to enjoy a good game of hockey and the Franklin Sports Street Hockey Gloves were designed to help you hone your hockey skills without taking your concentration away from the game. A unique feature of this hockey glove is its anatomical design which shapes itself to the distinctive dimensions and outline of the hands. This design also means that the gloves very flexible and comfortable offering the support needed to play the game at your best.
These gloves are extremely lightweight and they come in different sizes so you have an option to pick the right size and fit. The interior of the Franklin Hockey Gloves are lined with high-density Shok-Sorb padding which protects the hands from injury or bruises that may occur as a result of hard impact or collision. The padding is also extremely breathable which means sweat or moisture wicks fast thereby preventing overheating. The palms of the NHL HG 150 gloves are made from synthetic leather and also employ the use of a shorter cuff with a roll that secures the glove to your hand during the game. Licensed by the NHL for professional hockey players, these hockey gloves are durable and soft, allowing you to perform to the best of your ability. If you also enjoy playing lacrosse, you will sure like some of the best lacrosse gloves from our list, so take a moment to check them out.
Key Features:
Made from polyester and synthetic materials
NHL licensed
Durable and flexible
Shorter cuff with a roll
Specification:
Brand

Franklin Sports

Model

12002F10

Weight

4.8 ounces
Mylec Men's Hockey Gloves







Featuring an array of different sizes, the Mylec Men's Gloves offer every hockey player the right fit which will aid in developing their game. The Mylec Men's gloves are popular in the world of hockey because of their ruggedness, high resistance to friction, and comfort. These gloves are constructed from synthetic lightweight materials which also includes the likes of Lycra composites – this ensures that you experience less hindrance during the game. The Lycra material is lined in the seaming of the glove for added breathability and durability.
Ideal for Dekhockey and fast-paced street plays, these gloves have an impressive aesthetic value as they feature a printed design on the Mylec logo which is quite perceptible. They also offer stability and flexibility and are quite comfortable even when worn for long periods. And that's not all; featuring a more streamlined design, the Mylec Men's gloves have exceptional aerodynamics and smooth seams that make it extremely efficient. What's more, the wrist rolls on this glove are made of strong Velcro material which confer a tight grip and is also adjustable for maximum flexibility. Our guide to the best baseball gloves features more cool sports gear like this, so check them out.
Key Features:
Extremely lightweight
Constructed from breathable Lycra materials
Available in all sizes
Wrist rolls made from Velcro materials
Specification:
Brand

Mylec

Model

MMG

Weight

2 pounds
Harrow Double Down Gloves

The Harrow Double Down Gloves are quite popular among professional hockey players and this is simply because they have been constructed from superior and high-quality materials that enhance performance and also guarantee protection. The gloves incorporate the use of high-density foam which allows for effortless movement of the hands. They are also lightweight and sturdy guaranteeing long-lasting use.
When concerning hygiene, the gloves are designed with multiple ventilation holes and palms that allow sweat to easily evaporate. Additionally, the palms of the gloves are made from synthetic materials that offer a soft enough cushioning for the hands protecting against hard impact or collision. The thumb holes are reinforced for extra comfort, support and protection for players. Ideal for use in all weather conditions, these gloves help to better hone your skills and develop your strategy. The seams are well-stitched and with a burgeoning reputation as one of the best hockey gloves around, the Harrow Double Down guarantees a professional-grade performance every time. If you enjoy long cycling trips, don't forget to check out our selection of the best cycling gloves and pick your favorite.
Key Features:
High density foam
Lightweight and convenient to wear
Breathable and wicks easily
Very packable
Specification:
Brand

Harrow

Model

26060213 Double Down Gloves-Parent

Weight

8 ounces
Grays Anatomic Pro Field Hockey Gloves

If you are left-handed and after gloves that provide a high level of protection while enhancing performance, look no further than the Grays Anatomic Pro Field Hockey Gloves. These gloves are constructed with a stretchy lycra material for long-lasting use. It also employs the use of a velcro strap closure for a secured fit around the wrists. Also incorporated in its design is high density foam padding which absorbs impact and protects the knuckles and fingers from abrasions. What's more, the half-finger and thumb-less design of the Grays Anatomic Hockey Gloves allows for a solid grip.
These gloves are quite affordable even for amateur players and are well-insulated and great for use in any weather. The Climagrip allows for additional breathability which further enhances a solid grasp on the hockey stick. Available in various sizes and colors, these gloves offer maximum comfort while protecting from the usual injuries that occur during a game of hockey. Overall, this is a very comfortable and flexible pair of gloves and is a great choice for hockey players, especially those who play mostly in defense. If you want to prepare for this winter's skiing adventures, check out our top picks of the best ski gloves and hit the slopes.
Key Features:
Half-finger design with lycra material for superior protection
Elasticized wrist with a velcro strap closure
Climagrip which provides all-weather strong grip
High density foam padding
Specification:
Brand

Grays

Model

1143

Weight

2 pounds
Harrow Field Hockey Gloves

Here is another quality pair of hockey gloves that is specifically designed for left-handed players – the Harrow Field Hockey Gloves. Already a leading manufacturer of hockey gloves, the Harrow company created this pair with safety as a priority. With a reinforced thumb hole and ventilated palm, the gloves help players develop their game to NHL standards. The back of the hand is covered with high-density foam which adequately protects vulnerable areas of the hand such as the knuckles and joints. High-quality surface materials and better bracing on the sides contribute to the more effective hand protection. What's more, the gloves are designed to partially cover four fingers with an open hole for the thumb and are extremely breathable, and therefore, offers adequate ventilation for your palms.
Suitable for indoor field hockey, these gloves are designed for long-lasting use while still offering the well-needed safety. The highest level of protection is provided by functional materials inside the glove, so they will wick away the sweat perfectly, and they will help the racquet's constant and sensitive control. The antibacterial lining and the quilted surface help maintain the long life, even if you wear the gloves every day. For more amazing sports gear like this, check out our guide to the best football gloves.
Key Features:
Reinforced thumb hole
Ventilated palm for breathability
High-density foam construction
Highly flexible
Specification:
Brand

Harrow

Model

2500030213-P

Weight

2.4 ounces
Warrior 2017 Evo Hockey Gloves

The Warrior 2017 Evo Gloves are a great pair of gloves that was designed to keep the hands warm and protected during a hockey game. This set of gloves is extremely suited for intense hockey activities because of its great blend of foam pads which provide the right amount of defense. It employs the use of the New Bone System technology that boosts performance across key impact zones such as the fingers and knuckles. They are also double-layered which aims to protect the hands from cold and hard impact during play. It also features the new D30 Aero foam cushioning which provides low-impact defense against bruises.
The palm of this glove has the AX Suede technology which offers a solid grasp on their hockey stick while playing. The material is lined with Wartech FNC liner which breathes and wicks easily thereby preventing moisture accumulation and foul odor. These hockey gloves are perfect for professional players as the Cage FLX system improves the hand's flexibility and mobility. Extremely lightweight and packable, these 'warrior' gloves have a new cuff system which means you can roll your wrist back with the utmost ease. You may combine them with some of the best ice hockey skates from our list.
Key Features:
New Bone System provides additional protection for key areas
Wartech liner and True vent construction which aids ventilation
Cage FLX system
D30 Aero foam construction
Specification:
Brand

Warrior

Model

EG17 BK M-Parent
Warrior Rabil Next Gloves

As a professional hockey player, you will surely need gloves that offer adequate protection and comfort during the game and only a few other hockey gloves come close to offering these qualities. The Warrior Rabil Next Gloves is one of them. These great pair of gloves were created to fit over your hand smoothly for top performance. With the aid of an AX Suede Cinco form-fitting palm, the Rabil Next gloves ensures a solid grip on the hockey stick without it slipping through your fingers.
The gloves also feature a dual density foam construction which gives the hands an added layer of protection from knocks or bruises. Embedded within the seams is a true vent construction which increases flexibility and mobility, especially for back and forth movements of the hands. What's more, these hockey gloves are extremely lightweight and come designed with lining on the inside which is breathable enough to keep the hands dry no matter the weather conditions. It certainly has been designed to fit around your wrists naturally which only enhances the level of protection and comfort. For all the runners out there, we have prepared our selection of the best running gloves, so be sure to check them out.
Key Features:
Plastic pieces of materials on the back
True vent construction for enhanced mobility and flexibility
Dual density foam blocking
Extremely lightweight and breathable
Specification:
Brand

Warrior

Model

RBNXTGS

Weight

9.6 ounces
Grays International Pro Field Hockey Gloves – Left Hand

The Grays International Pro Field Hockey Gloves are ideal for those colder games. No, we're not talking about an ice hockey match. We're talking about field hockey when the weather starts to turn. These gloves are lined on the inside to keep your hands protected from the elements, allowing you to keep your focus on the game. One of the most important features is the Climagrip palm, which is designed to help you keep control of the stick in any condition. Even if the rain is pouring down, you won't lose any control, giving you a competitive edge over your opponents. They're constructed with lycra to give you plenty of flexibility and a superior fit. We also like the ergonomically-designed foam that molds to the shape of your hand. The padding is definitely thick enough to keep your hands protected from a rogue ball or stick. 
Key Features:
Lycra construction 
Ergonomically-designed foam 
Climagrip palm 
All-weather grip 
Available in two colors 
Specification:
Brand

Grays International

Model

6204702

Weight

2.82 ounces
Byte Field Hockey SKINFIT Gloves

The Byte Field Hockey SKINFIT Gloves are perfect for those warm match days when you still need some protection. They're not thick enough for cold-weather protection but will definitely prevent astroturf burn and provide some protection against getting hit with a stick or ball. The other benefit of these gloves is the amazing grip they provide. With a silicone palm design, your hands will have an amazing grip on the stick, giving you more control over the play. They also reduce the vibrations from the stick, which prevents fatigue throughout the game. If you're looking for some protection on a warm day, these are the gloves for you.
Key Features:
Silicone palm 
Protect from turf burn 
Reduce stick vibrations
Adjustable velcro closure 
Breathable material 
Specification:
Brand

Byte

Model

SKINFIT

Weight

0.15 pounds
Hockey Glove Buying Guide & FAQ
How We Chose Our Selection Of Hockey Gloves
Brand - When purchasing hockey gloves, there are many brands to choose from. It is, therefore, of utmost importance to select a brand that is known for manufacturing high-quality gloves. Some of the brands listed in this product review lay emphasis on producing gloves that offer maximum protection while others add a little aesthetic value to this functionality. Brands such as Bauer, Harrow and Warrior are popular in the hockey world and they are known to be very reliable when it comes to protecting key areas of the hands.
Price - Since there are a lot of hockey gloves in the market, one must consider the price before buying. Everything differs in the price category of the gloves. The ingenuity of the foam protectors and their combination in different places differs. With professional gloves, you will find better bracing in the upper part of the gloves, side protection of the fingers and also a cuff over the wrist. The result is a feeling of bare hands, with maximum protection. Most of the time, basic models have foam pads only; on the other hand, some gloves are on the high side but they may not necessarily provide adequate protection or improve performance.
It is similar with the division of the fingers. In more expensive gloves, you will find three-piece ones, the most common of which is the index finger, but it can also be the thumb, possibly the middle finger.
If an affordable pair of gloves is what you are after, the gloves from Grays Anatomic are a good example of affordable gloves that also guarantee high-grade performance and protection.
Reviews - The hockey gloves listed on this product review were selected based on positive reviews received from professional and amateur hockey players and even the NHL. Factors such as breathability, protection, padding and grip were evaluated.
Features To Look For In Hockey Gloves
Weight - Taking into consideration the weight of a hockey glove is very important as it can have an effect on the performance of a player. Gloves that are bulky can drag the player's hand leading to loss of mobility and flexibility. A glove that is lightweight may offer more degree of control but it may not be able to absorb continuous hard impacts.
Size - Getting the correct glove size might sometimes prove difficult especially if you don't get a chance to try it on. The best way to get a perfect fit is by measuring the distance from the base of the palm to the tip of the middle finger and doubling it. Ensure the measurements are accurate as a small fit cannot adequately protect a player's hand since the fingertips will extend past the glove's fingertips, leaving it exposed to hard impact. On the other hand, getting oversized gloves will make the cuff overlap the bottom of the elbow pad thereby reducing mobility.
Comfort - As well as providing adequate protection for the player's hands, a hockey glove should also provide maximum comfort. The comfort of a glove varies among players and ones that are too tight, cold or hot are sure to have negative impacts on performance. To choose comfortable gloves, the foam padding has to be breathable with a thicker shell and a flexible thumb configuration.
Material - Before choosing a hockey glove, the materials from which they were made has to be considered as it goes a long extent in determining playing abilities. The main materials used in making hockey gloves are synthetic leather and nylon. Gloves made from synthetic leather are lightweight, breathable and durable. On the other hand, those made from nylon offer better breathability but less durability. The best hockey gloves are made from a mix of the two materials to get the best from them.
Hockey Gloves FAQ
Q: What are hockey gloves?
A: Hockey gloves are used during hockey to minimize friction while offering solid grip on a hockey stick. The main function of a hockey glove is to protect the player's knuckles from abrasions that may be gotten from impact or collision with the puck or fellow players. Hockey gloves come in various sizes and shapes which can be categorized by how well they cover the hand. The categories range from a full glove, half-finger glove and knuckle guard.
Q: How do I size hockey gloves?
A: To determine the correct glove size, measure the distance from the base of your palm to the tip of your middle finger, then you double whatever measurement you get. For example, if you get a measurement of 8", the correct glove size will be 16". If your fingers touch the end of the glove, it means it is too small. A well-sized hockey glove will leave no part of the lower arm exposed as the cuff of the glove has to extend to the bottom of the elbow pads.
Sign Up Now
GET THE VERY BEST OF GEARHUNGRY STRAIGHT TO YOUR INBOX