Best Hiking Shoes For Exploring In 2021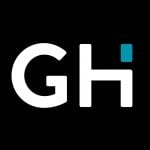 This product guide was written by GearHungry Staff
Last Updated
January 22, 2018
GearHungry Staff
GearHungry Staff posts are a compilation of work by various members of our editorial team. We update old articles regularly to provide you the most current information. You can learn more about our staff
here
.
GearHungry may earn a small commission from affiliate links in this article.
Learn more
If you've ever spent any time seriously hiking the trails, gullies and mountain ridges of the world you know that your most important allies are your hiking shoes. And that's true whether you're tackling boulder fields, hardscrabble trails above tree-line or some of the wider, better groomed trails in our National Parks. If the shoes you're wearing into the wild aren't up to the task you're going to tire more easily, be susceptible to cramps and blisters and set yourself up for twisted ankles and an array of more serious injuries.
Modern hiking shoes can trace their origins to the aftermath of World War I when weary Europeans began to focus their attention on leisure activities. Early hiking shoes were heavy, leather affairs that were of very little use when they got wet. Over time hiking shoes began to incorporate different materials and fabrication methods. But while waterproof fabrics have been around for some 250 years it wasn't until the late 1970s and the invention of Gore-Tex that the kind of hiking shoes we have today became possible.
The 10 hiking shoes we're going to review here have all proven their mettle on your trek. So, without further ado let's get started.
The Best Hiking Shoe
Merrell Men's Moab 2 Vent Hiking Shoe

These Merrell Men's Moab 2 Vent Hiking Shoes are first class and an absolute buy recommendation! What's more, they are one of the best-selling hiking shoes on Amazon – which certainly makes a good test verdict.  For a brand that has been known to put both comfort and quality first, rest assured that when trailing along rough terrains, the Merrell air cushion will work overtime to absorb enough shock for a more pleasant walking experience. And with a weight of about 900 grams at a medium size, these shoes also remain very light. Its mesh upper keeps all kinds of debris and moisture away whilst the slightly raised shaft provides enough stability and protection to the ankles when walking.
Key Features:
Constructed from a durable 100% performance suede leather and mesh material
Molded nylon arch shank and synthetic sole
Lining composed of a moisture-wicking and breathable mesh fabric
debris-free design. 
Toe cap built with a strong protective rubber
Specification:
Brand

Merrell

Model

MOAB 2 VENT-M

Weight

12 ounces
Adidas Outdoor Men's Ax2 Hiking Shoe

If you are an avid mountain climber looking for an all-around multifunctional pair of hiking shoes, then the Adidas outdoor Men's Ax2 Hiking Shoe is the right choice for you. This pair of shoes offer sufficient support for extended mountain tours through steeper terrains. They have also proven themselves in classic trekking tours on unpaved terrains. The sturdy sole provides optimal grip and stability in wet conditions thanks to the super high traction rubber sole. It is ideal for mountaineering (ideally in summer) and for normal trekking tours and can also be used for wall climbing. As for comfort, a molded sockliner has been included to enhance comfort and fit.
Key Features:
100% Textile and durable shoes construction is 
Rubber sole
Molded and moisture-wicking sockliner that perfects the fit 
Lightweight EVA midsole for added comfort and long-term cushioning
The high traction rubber guarantees optimal grip especially in rainy weather
Specification:
Brand

adidas outdoor

Model

M18683

Weight

4 pounds
Merrell Moab 2 Waterproof Hiking Shoes




Merrell have finally released a successor to their wildly popular Moab hiking shoes and judging by both feel and performance the nearly 10 year wait was worth it. The Moab 2 is every bit as light as the original and perhaps a bit more comfortable as well, especially after hours on the trail. This is a shoe that feels like silk right out of the box. No 2-week breaking in period full of blisters and muffled curses. Just unbox these puppies, slip them on and you're ready to go. You won't be weighed down by these good hiking shoes either as the pair tips the scale at just under 2 pounds, which is slightly better than most competitors.
As for traction the company has decided that "if it ain't broke don't fix it" and stayed the course with the same Vibram sole as was found in the original; which of course means that stability and support are excellent. Waterproofing is excellent in general with the caveat that these are low-riders so any creek crossing better include plenty of dry rock surfaces. All in all the Moab 2 hiking shoes live up to their predecessor's lofty reputation and as long as you stay clear of the non-waterproof option you'll be happy as a clam. This also makes a perfect gift for hikers.
Key Features:
Constructed from100% leather and mesh uppers with  a synthetic sole
Vibram TC5 Outsole combines a functional design and rubber compounds
Nylon Arch Shank to prevent overworked arches
Merrell Air Cushion for added comfort and stability
Specification:
Brand

Merrell

Model

MOAB 2 WTPF-M
Salomon Men's X Ultra 3 GTX Hiking Boot

The Salomon Men's X Ultra 3 GTX Hiking Boot has received many test judgments from hikers holding nothing but brilliant reviews. As usual for the Salomon brand, this shoe impresses wearers with its slip-resistance and stable wear, making it an all-around top-quality pair of shoes. In contrast to the vast majority of hiking boots, the Ultra 3 GTX offers an Advanced Chassis that is built surrounded by a foam cushioning for extra comfort and stabilization of the heel membrane. They offer your feet optimal grip and increased stability, and it is fair to say that they are probably more suitable for more demanding tours and steep terrains. No doubt, such extended features come at a slightly steeper price point, which is also paired with the 2-year limited warranty (luckily).
Key Features:
Made from a long-lasting textile and synthetic fabric with a rubber sole
Offers an optimal fit as it's been designed to hold your feet in place comfortably.
Offers intense grip thanks to the rubber materials placed strategically at the sole
The Advanced Chassis stabilizes the heel
Specification:
Brand

Salomon

Model

L40166600-11.5-GRY

Weight

2.42 pound
KEEN Targhee II Hiking Shoes




The Keen Men's Targhee II hiking shoes are built to keep your feet properly situated inside no matter what you're negotiating outside. The hydrophobic mesh lining and nubuck leather provide a high level of comfort and breathability which, when combined with the low cut of the shoe ensures you're not going to overheat even on those scalding hot days in Zion or the Grand Canyon. The EVA midsole is engineered to provide both comfort and support and is actually a little better at the comfort than the support. That's not to say that support is lacking, just that it seems to have taken a bit of a back seat to comfort, most notably when cranking from side to side. Still it's a relatively minor quibble and the rest of the shoe more than justifies the reasonable price.
The toe guards are some of the best around, lacing is secure and shock absorption is first rate thanks to the carbon rubber outsoles. As with other low-cut waterproof hiking shoes you need to be careful about how deep the puddles, creeks and streams are before you step in them. But keep everything within the operational parameters of the shoe and you'll be good to go. At the end of the day the Targhee is a sound investment for intermediate hikers looking to extend their horizons. A great addition to our best hiking shoes guide. Our handy guide to the rock climbing shoes features more great products like this.
Salomon Men's Hiking Shoes X Ultra 2 GTX




The Salomon Men's X Ultra 2 GTX Hiking Shoes bear more than a passing resemblance to running shoes and that's the way it should be. This shoe will propel you up the trail as well as any other on the market. It features a proprietary fitting scheme they call "Sensifit" that holds your foot firmly from all directions without every crimping or cramping. This snug fit then allows the other aspects of the design to work their magic. The EVA midsole, high traction Contagrip outsole and molded shank all combine to get the most from every step and the Gore-Tex shell provides a high degree of flexibility and true waterproofingso you can skip through those puddles without a care.
You'll love the way these hiking shoes feel both when you slip them on and, more importantly, after several hours on the trail. Other features include a protective rubber cap over the toe, a gusseted tongue and lightweight construction to eliminate boot fatigue. You'll pay less for some other good hiking shoes but you won't find measurably better low-cut hiking shoes than the Saloman X Ultra 2 GTX.
Adidas Outdoor Terrex Free Men's Hiker Boot

When the Adidas Terrex Free Hiker Boot was released, we knew it had to have a place in this list. It looks more like a trainer, but it's just as tough as any hiking shoe on this list. It gets its name from the new craze of free hiking, which involves intentionally avoiding the well-trodden path and going off-piste. So, if you're not the kind of person that likes to stick to the trail, these are definitely the right shoes for you.
It's a mid-profile hiker boot, which is designed to be comfortable, breathable, and lightweight. And, it has a few excellent features which make it super reliable when you're going off-road. We like the sock-lock construction that holds the foot in place and stops the sock from sagging down. And we like the molded sock liner and EVA midsole, which make it easily one of the most comfortable hiking shoes on this list. But we think the best feature is the Continental™ Rubber outsole. The arrow-shaped ridges give you incredible grip, in any conditions. This is super important in free hiking because you can find yourself in a huge variety of situations, and the last thing you want is to slip over in the wet.
Oboz Men's Sawtooth Low Bdry



Oboz Men's Sawtooth Low Bdry hiking shoes do an admirable job keeping water from penetrating to your feet but they're way more than a one trick pony. The Sawtooth laces up fast and snug and doesn't let go of your feet even after hours on the trail. The lacing system is augmented in its efforts by the molded heel cup that helps prevent side to side drifting. That stability is further aided by the outsized outsoles that help keep things upright along with the nylon shank that cuts down on lateral torquing. But enough about its other qualities.
Let's spend a minute talking about the waterproof qualities of the Bdry hiking shoes. You'd better Bable to deliver on a name like Bdry and for the most part Oboz does. The shoe does its best to ensure that if there's water inside it's not the fault of the shoe, but of the wearer, who took on deeper water than he should have. For the most part the shoe succeeds spectacularly in its quest to keep water out and keep you moving comfortably forward. So if the level of waterproofing in a low-cut shoe is important to you, you're definitely going to want to take a close look at the Bdry hiking shoes by Oboz.
La Sportiva Men's Wildcat




The final entry on our list of the 10 best hiking shoes is the Men's Wildcat Trail Running Shoe by La Sportiva. The Wildcat is another pair of hiking shoes that doesn't want to let go of its running shoe roots and that's okay because what it does on the trail is pretty impressive. While it lacks some of the lateral stability you'll find in other shoes designed more specifically for hiking lateral rigidity is adequate enough for mild to intermediate terrain and comfort is outstanding.
There's a high degree of breathability in the AirMesh upper and plenty of shock absorption via the generously padded midsole and the "Grippy FriXion AT" sole; which also provides extra shock absorption while breaking. The Wildcat doesn't mess around with waterproofing, mainly because these are not a serious hiking shoes; they're a hybrid designed to allow you work the well-traveled path like it was a folding treadmill. And they do a great job at that.
Adidas Outdoor Men's Terrex Swift

These Adidas Outdoor Men's Terrex Swift shoes are an absolute steal and a must-have for any serious hiker.  These shoes will see you through the wildest terrain and the wettest weather without so much of a scratch.
The Terrex Swift is a bestseller on popular retail outlets, and the reason is obvious- great quality. The rubber soles are grippy, solid and stiff with good stability, which makes them excellent for backpacking, rock or mountain climbing. The excellent traction on these shoes means you can hike even on a slick, icy rock, and during snowy weather. The shoes are also waterproof, so rain can't get in your way either. The Men's Terrex Shoes are long-lasting and durable, and you can get as much as 200 miles or more out of them. They fully support ankle mobility, so you don't have to worry about spraining your ankles during a hike.
We know ill-fitting shoes cause cramps and blisters, but the Terrex Swift fits true to size and is breathable with a comfortable cushioned textile footbed that supports your feet while walking. The shoes have an athletic design that is easy on the eyes and lightweight so that you can go on long hikes without tiring out quickly. Also, the manufacturer is a trusted and well-known brand, which is a guarantee that the Terrex Swift is a purchase you will not regret.
Hiking Shoe Buyers Guide
Features To Look For In Hiking Shoes
Just like you're used to, your good friends at Gear Hungry broke every part of the buying process down. Isolate your requirements, put them to the test on your favorite products, and see which ones emerge victorious. When you're going for something that's personal, like hiking pants or a hiking watch you want to ensure they're right on the money the first time around. Here's how to do that:
Material - This is going to play into your comfort, but also, it's about preference. There are some people who just can't handle leather shoes; it gives them blisters, and that's why they'll go for another material like suede or nylon. You want durability to hold up against the elements, but you also want to make sure that they're shoes you actually want to wear. Function is excellent, but when it lacks on your personal brand of style, it falls flat.

Waterproofing - Arguably, one of the most important features in the best hiking shoes is waterproofing in the Winter especially. When you're out on the trail and trying to make the climb, the last thing you want is to be left with a soggy insole. If you're a hardcore hiker and plan to be out for extended periods of time, prolonged moisture exposure can bring on the early signs of athlete's foot and other types of bacterial fungus on your feet.
Support and Cushioning - You wouldn't buy a shoe that you didn't feel comfortable in, and that's something that's very difficult to judge online. The best place to find true blue reviews on the comfort level of shoes is on the sales page. At Gear Hungry, we test every product we can, but it's impossible to say what's going to be the most comfortable for you. We all different feet types, sizes, and that all plays into the decision-making process.
Traction - You need to maintain proper traction out on the trail. One slip can result in fractured or dislocated ankles, and potentially-damaging slips and falls down a trail or hillside. Hiking is all about making the climb; it's difficult to do that properly when your hiking shoes don't help you out and when you don't have the best compass.
Weight - The more lightweight, the better. You don't want to walk around feeling like there are just anchors tied to your ankles. You want to keep on the move, and that requires being able to keep pace with your equipment; not pick up the slack. Heavier hiking boots also fatigue you far quicker than lightweight ones. You're carrying extra weight—your energy level will pay the price. Especially if you put them on your back.
Durability - If you hike every weekend, or even if you only get the chance to hi the trail once a month, you want to ensure that you're wearing a well-maintained pair of hiking shoes. You're putting them through various angles of pressure, tension and scraping them against the unforgiving ground. They need to be able to withstand the test of time and be ready for anything, just like you are.
Breathability - We talked about waterproofing earlier—it's a necessity, because you need to keep moisture out. The same is said for your sweat buildup in your shoes; you want to keep them as dry as possible. The breathability of your hiking shoes are excellent indicators of how long you can use your hiking shoes in a single go, before they end up being too hot/sweaty to keep going. The biggest thing to keep in mind is that you do not want to start a pattern of fungal growth. Dark, wet places is where bacteria likes to grow.
Lacing System - Lace up and you're ready to go—almost. Taking a little slip in the living room on your laces is one thing, but when you're in the untamed wilderness, you can't be tripping over your own shoes. Your lacing system should keep a nice tight fit on you, while ensuring that your laces aren't going to drag across the ground. It becomes a tripping hazard.
Toe Protection and Insoles - It's difficult to perfectly marry two traits in hiking shoes: lightweight build, and toe protection. You're going to encounter various levels of terrain out there, as well as boulders, snags on tree branches poking up in the trail—the point is, it's not going to be an easy time, so you need proper protection. The toe of your hiking shoes should be a bit tougher than the rest of the build, ensuring that stubbing your toe on a large rock or stumbling isn't going to ruin your trip.
Your insoles are also key. These play more into comfort than anything else, but if you don't have proper insoles, you'll end up damaging your feet and, possibly, hurting your lower back and putting extra stress on your shoulders. Instability in your feet affect your posture and how well you perform out on the trail.
Price - You can't get away from it—price is going to influence everything you do. This is where the tough choices are made, where you have to weigh the pros against the cons and decide what's best for you, and what's best for your wallet.

Hiking Shoe FAQ
Q: Are hiking shoes necessary?
A: Yes. And the following are just a few of the many reasons why they are necessary:
Uneven surfaces - Let's begin with the fact that hiking is not the same as going for a leisurely stroll through the park, walking to work or even jogging. Those things occur on surfaces that are more or less flat and almost without exception paved either with concrete, asphalt or some type of paving stone. Hiking typically takes places on woodland trails that have never seen pavement. As such the surface you are hiking on most of the time is uneven and littered with rocks, stones, branches and tree roots. The stresses that shifting from rock to dirt to tree root to dirt to rock and so forth all day long brings to bear on your feet are enormous and the threat of twisted ankles is ever present. Without the kind of support provided by hiking shoes you're in for a very long day indeed.
Weight - While hiking shoes aren't intended to take you to the summit of K2 they can take you to any number of lesser summits, along mountain ridges and other places far enough afield that you're going to need to take, at the very least, some basic emergency equipment with you. That may include a stove and a minimal complement of food, a tactical flashlight, rain slicker, dry socks and more. The added weight you'll be carrying makes it even more essential that your footwear provide you with robust, all day support. The kind of support you're only going to get from shoes designed for hiking.
Water - Once you get far enough from the parking lot on foot chances are good you're going to start encountering water. Since hiking is a foot-centric activity it's absolutely essential that your footwear be able to handle whatever water-related hazards you encounter. That includes streams, rivers, puddles and downpours. A small stream crossing the trail make look innocuous enough but slip off a rock and submerge your foot in that stream and it could change your entire day. If you're wearing footwear that is not waterproof the way hiking shoes are that wet foot is going to turn into a breeding ground for blisters, mold, athlete's foot and more.
Q: How are hiking shoes supposed to fit?
A: If you are to get the most from your outdoor experience it's essential that your hiking shoes fit properly. But what exactly constitutes a properly fitting hiking shoe?
Wiggle room - When you slip on your hiking shoes your toes should not be touching the front of the shoe. You should have a bit of wiggle room; enough to comfortably move the tips of your toes around a bit, but that's it. And when you push forward your toes should lightly graze the front of the shoe, not be smooshed up against it.
A securely held heel - Once you lace up your shoes roll back and forth in them from toe to heel and back again. Do it several times. If the shoe fits properly your heel will not be sliding up and down inside the shoe. Rather, shoe and heel will rise and fall in unison. If your heel is loose inside the shoe you can bet on blisters.
No pinching - Your foot should not be pinched at any place inside the shoe. The fit should be snug but not constraining and comfortable, not pinching.
If anything else strikes you as odd or is creating discomfort in any way you should try a different pair of hiking shoes. You can't count on these things going away after the shoes have broken in. Chances are in fact that they won't. Also, remember to always wear the type of socks you'll be wearing on the trail when you try on your hiking shoes in order to get an accurate idea how they're going to fit.
Q: Do you need to wear socks with your hiking shoes?
A: There are some people who go commando with their hiking shoes and leave the socks at home. They claim they get a better feel for the trail that way and stay cooler too. These are both dubious claims, but to each their own. Those who wish to optimize their outdoor experience will do what most veteran hikers do and find a good pair of hiking socks to wear inside their hiking shoes. Hiking socks are generally quite affordable - even the high end ones - and they'll provide you warmth, added comfort, the ability to whisk away moisture and protection from blisters. Here are some things to look for when it comes to buying hiking socks.
Material - Most hiking socks are made from either merino wool or polyester. Merino wool is extremely comfortable and able to wick away sweat and rain water quickly and effectively. It also keeps your feet warm even when it's wet. Merino wool is less irritating than traditional types of wool and does a great job regulating the temperature of your foot whether it's hot or cold outside. Merino wool is also quite durable. Polyester has a couple of things going for it as well. First of all it does not absorb water so your feet stay nice and dry. Second, it's more affordable than Merino wool. And third, as durable as Merino wool is, polyester is even more durable. For the environmentally conscious hiker polyester socks are even available that are made from recycled materials.
Insulation and Overall Thickness - Since hiking shoes are 3-season footwear there's not going to be much reason to purchase the thickest types of hiking socks. Save those for the 4-season hiking boots. In general, your hiking socks should be able to keep you warm down to nearly freezing and not be so thick that they pinch your feet inside the boot. If you're hiking in Zion National Park in the summer you know how hot it can get there. Same with the Grand Canyon. For those places you're going to want nice, thin hiking socks. Too thin, however, and you open yourself up to the possibility of blisters. Still, you have to make allowances for the heat so in those locations it's wise to go with thin, low rise socks. For less extreme temperatures, and for hiking during spring and fall in general, you're going to want a midweight sock that extends up the leg a bit.
Height - Speaking of sock height… Given average conditions - neither too hot nor too cold - the "crew" style sock that extends 6 inches or so above the heel is probably the best type of hiking sock to use. Any higher than this is likely to create an uncomfortable level of warmth in most situations and any shorter may result in cold legs. In extreme cold you're going to want a sock that extends higher, perhaps even up to the top of the calf. However, you won't be wearing hiking shoes in conditions like that. You'll be wearing hiking boots that extend up over your ankles along with gators to keep snow out of your boots and help retain heat.
Q: How can I avoid blisters?
A: There are a few different proactive measures you can implement to ensure you're not going to walk off the trail with a boat load of blisters. Firstly, you need to keep your feet dry. When your feet become ever so slightly moist, your socks and the interior lining of your shoes don't glide against your skin—they try to take it with them.
Spray the inside of your shoes with an antiperspirant prior to hiking, and be sure to keep moisture-wicking socks on the possibility list. An at-home trick if you don't have spray antiperspirant or specific socks is to use cornstarch in your shoes to keep them dry.
Q: What solutions are there for narrow feet?
A: Having narrow feet can be a bit of a bummer when you're trying to get the right hiking shoes. It's actually a bit easier to purchase hiking shoes if you have wide/flat feet, since it makes traction a lot easier to manipulate. The best thing you can do is look for specific hiking shoes that are designed for narrow feet, though they will be difficult to come across.

Q: How do hiking shoes improve hiking?
A: There are a few main ways that they improve hiking:
Traction
Standard shoes (and hunting boots / work boots) aren't going to give you proper traction on Mother Nature's territory. It's fairly difficult to gain proper traction on rocks and loose dirt. While most of it depends on your footing and stability, your hiking shoes are your second line of defense against slips and falls.
Avoiding Blisters
Ever walk around in sneakers for far too long, only to find that you're getting blisters on your pinky toes and the interior side of your feet? That happens to the best of us. Hiking shoes are specifically designed to breathe easier, and to lessen the likelihood of finding blisters when you pop your shoes off.
They Withstand the Elements
Try going hiking in standard sneakers—your hiking shoes were designed to get dirty and dusty, but your casualwear sneakers weren't. Not only that, but while you lose traction, you'll also damage your sneakers with all the various ways that your feet twist and turn during a hike.
Q: What is the right way to lace hiking shoes?
A: Lacing hiking shoes is not the same as lacing hiking boots as they are two different types of footwear. Hiking shoes are closer to athletic shoes than they are to 4-season climbing boots and so you should take your lead from how you normally lace your shoes before going for a run. Essentially you want to lace your hiking shoes in a way that provides a custom-style fit that is firm without pinching and comfortable without allowing your feet to slide up and down inside the shoe. There's no magic bullet here and it doesn't require reams of information on exotic lacing strategies. Just try a few different ways of lacing your hiking shoes until you find one that provides you the optimal fit.
Q: How to wash hiking shoes?
A: In order to get the most out of your hiking shoes it's important to keep them clean. Cleaning your hiking shoes should be done after every excursion, especially those that involved muddy encounters. Keeping your hiking shoes in tip-top condition can greatly extend their useful life while simply letting them go is going to ensure you need to buy a new pair every year or two. Here are the steps to take to clean the average pair of hiking shoes.
Clean the surface - Every time you return from a hike you should take a few minutes and show your hiking shoes some TLC. To begin with you're going to want to dislodge the major pieces of dirt or mud. You can do this with a wet cloth. Use the cloth to clean out the inside of the shoe as well. Remember at this point you're just trying to remove the big stuff. At the same time though you don't want to dunk your shoe in water. While your hiking shoes are likely waterproof that doesn't mean you should abuse this feature by submerging them in water every chance you get. Even waterproof shoes aren't meant to be submerged all the time.
Brush the Shoes - Remove the shoelaces and, using an old toothbrush and some warm water, work those areas that didn't respond to being wiped with the wet cloth. Letting dirt accumulate in tight spaces and seams will only serve to undermine the integrity of the shoe going forward. Gently dig into cracks and crevices with the toothbrush and clean them out.
Dry the Shoes Out - It might be tempting to use a blow dryer to dry your hiking shoes after cleaning them but you should resist that urge. The heat from the hair dryer will only serve to hasten the aging of the various fabrics and materials used to make the shoe. In some cases the outer shell of the shoe will become brittle and eventually crack, or simply lose its waterproof characteristics. Always let your shoes air dry after cleaning them and make sure they are as dry on the inside as they are on the outside before you put them away or put them back on.
Reminder: As we mentioned above it's a good idea to clean out the inside of your hiking shoes as well as the outside after every trip. Salty deposits inside the shoe can damage the materials over time and even nullify the waterproofing in places where the salt deposits are heavy. Once the waterproof membranes are clogged with these salty deposits the breathability of the shoe begins to suffer and the next thing you know your feet are wet and overheated. So always make sure to wash out the inside of your hiking shoes when you clean the outside.
Q: Can i wear my hiking shoes in the winter?
A: This is a common question and, all too often, a common mistake people make with their hiking shoes. Hiking shoes are intended to be 3-season footwear and they do a spectacular job of fulfilling that role. They are not, however, designed to keep you warm in sub-freezing temperatures or to carry you over trails covered in deep powder in the middle of January. Nor are they built to accommodate crampons which are essential for traversing ice fields and ascending ice covered trails. For those times and conditions you need real 4-season, insulated hiking boots. More than a few people have lost toes to frostbite because they wore the wrong footwear into the wilderness in the wintertime. Don't let it happen to you. Enjoy your hiking shoes for what they are but don't try and make them do things they are not designed to do.
Sign Up Now
GET THE VERY BEST OF GEARHUNGRY STRAIGHT TO YOUR INBOX