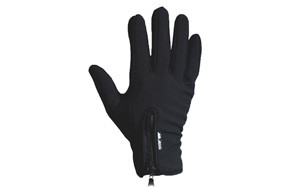 Mountain Made Outdoor Hiking Gloves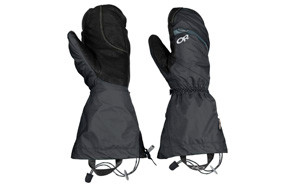 Outdoor Research Alti Mitts Hiking Gloves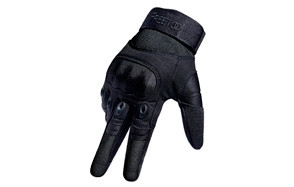 FREETOO Tactical Outdoor Hiking Gloves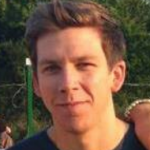 Experiencing the Great Outdoors is an awesome way of separating yourself from the hectic impatience of the city. It gives you a chance to appreciate the wonders of nature, the quiet of vast forests, and fresh air that you'd started to think was a mere myth. The great thing about hiking is that you can do it any time of year, as long as you're prepared. You never know what you might encounter or how the weather might turn, so to stay warm as you're trekking through all manner of environments, you need the best hiking gloves. Check out what we've got for you so you don't feel the cold on your next adventure.
The Best Hiking Glove
Hiking Gloves Buying Guide & FAQs
Features To Look For In Hiking Gloves
Fit - Gloves too tight can cut off circulation, which is one of the worst things that can happen when hiking. Conversely, gloves that are too loose won't properly insulate you from the cold and could prove hazardous when navigating treacherous terrain and hinder your grip.
Warmth - The best winter hiking gloves will come properly insulated to ensure that you do not suffer the chill and feel like your not wearing gloves at all. Furthermore, some styles of glove will have longer cuffs that can fit under your sleeve, further protecting from the cold.
Shell - The outside material of the glove will vary depending on its purpose. Gloves designed for winter hiking will have a Gore-Tex or equivalent shell that is both waterproof and windproof. Gloves designed for more temperate hiking won't be as heavy duty as this and will be lighter. Some will still be waterproof.
Insulation - Insulation is a massive help in retaining warmth and you should look for synthetic materials as opposed to natural ones to ensure you get the best insulation possible.
Breathability - Overheating can strike without you even noticing it, especially hiking when you are maybe rushing to get to the end point. This can lead to dehydration and discomfort, so ensure the gloves are breathable enough so that you don't need to keep taking them on and off.
Inner Lining - Like hiking jackets, there are styles that require different linings. With many gloves, you'll get the shell and a liner. The liners are typically made from fleece and can often be replaced to conform to the given temperature.
Layering - Just like you layer with your shirts, coats, and even pants, you can layer gloves too. If you already own a pair of quality gloves that are useful but not necessarily used for hiking, you can purchase a larger pair to go over these when you decide to get out into the wilderness.
Waterproofing - Nobody likes cold hands and if you live somewhere that rain is a constant fixture, you need to find the best waterproof gloves for hiking. These gloves are typically made from the same material as hiking jackets and now you can find many lightweight options available so they don't feel too bulky.
Design - Hiking is no fashion show but a good design can come with useful features such as pockets on the gloves. Some of the best backpacking gloves will contain additions like pockets, palm grips, and wrist clips that make them much more useful than your average gloves.

Hiking Gloves FAQs
Q: What are Hiking Gloves?
A: Hiking gloves are designed to be prepared for any type of weather eventuality when hiking. If you've ever been caught in the rain wearing inappropriate clothing, you know how much this sucks. With hiking gloves, you're provided warmth, waterproofness, and breathability that you won't get with regular, everyday gloves.
Q: What Level Of Protection Do I Need?
A: The level of protection depends on where you're hiking. If you're hiking through the jungle, then you need gloves that are waterproof and breathable. If you're hiking through mountains, then you need warmth and insulation. It's perhaps best, though, to pick a pair that offers protection against all possibilities to save you some money.
Q: Should I Choose Mittens Or Gloves For Hiking?
A: While both have their benefits, it is perhaps better to go with gloves over mitten purely because of the extra dexterity they provide. Having all of your fingers able to move freely will help you grip onto trees, branches, rocks and more while hiking and will also make it easier to eat and drink. However, if you know you're going somewhere that won't require much gripping and you know your hands will be mostly free to do whatever you want, then there's nothing wrong with mittens, but maybe take a pair of gloves with you, just in case.
Q: Glove Sizing – How Can I Get A Good Fit?
A: You know how large your hand is but you might not know the actual size of it in glove terms. We've mentioned how ill-sized gloves can hinder you both ways, so making sure that they fit perfectly is a must. Typically, glove sizes run from small to extra large, so you'll be somewhere on that scale. Check at the store with a pair of gloves that seem like they'll fit and move up or down accordingly.
Q: How Can I Wash My Hiking Gloves?
A: Most gloves will be machine washable, but you will have to check when purchasing them. If they aren't, then you can use warm soap and a cloth to clean them should they get dirty, and if you're hiking a lot, then this is a definite possibility.