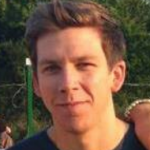 Support us! GearHungry may earn a small commission from affiliate links in this article.
Learn more
Best Food Festivals In The US
Fancy yourself a foodie? If so, then you've got a new list of food festival destinations to attend. These famous fan-favorite food-focused spots are basically a rite of passage for any devoted food-centric individual, so gear up and get going.
1. Houghs Neck Chowdafest
This little gem of a town on the south side of Boston, Massachusetts is a tight-knit community, and their annual one-day Chowdafest is basically a seafood lover's dream. Not only do you get to taste all the competing chowder recipes that are on display, but you can also buy lobsters for insanely cheap prices that you'll never find in grocery stores.
It's a local thing, but that doesn't mean you can't stop by and enjoy what they have to offer. Walk on the pier and glare out to uninhabited islands as you enjoy your meal, then hit the old-time general store on your way out, and call it a day.
2. New York City Wine And Food Festival
Perhaps the most critically-acclaimed festival in America, this one gives you the chance to meet celebrity chefs, wine and dine with New York City's elite, and experience one of the most diverse food cultures in the world. The whole thing's a big charity event, and entertainment is provided as well.
You can see anywhere from one to five-hundred celebrity chef personalities here, so just wandering around means you're bound to bump into one. For four days in October, you can experience one of the reasons that everyone loves NYC.
3. Portland Dining Month
Over one-hundred restaurants partake in Dining Month, which actually does span for a whole month. It's not a weekend-long festival, it's just non-stop food fun throughout the city of Portland. You constantly have new places to try, and you might not even reach the end of the restaurant list before you have to leave.
There's an enormous contribution from this festival that goes straight to the Oregon Food Bank charity, so you get to enjoy some of the best food you've ever had and ensure that less fortunate people get a chance at a great meal as well.
4. Bourbon & Beyond Festival
If Kentucky is known for one thing, it's their bourbon. You'll get access to an all-day festival surrounding truly amazing homemade foods that will have you rethinking your pantry options back home. It's all about hearty and saucy food here, so there's nothing pretentious at the whole festival.
There's always a touch of entertainment, sometimes from famous bands that just want to enjoy some excellent Kentucky classic food with a crowd of like-minded individuals. If you can manage it, you should actually try the bourbon while you're here. It will blow your mind.
5. Charleston Food + Wine Festival
Food and wine go together like… actually, there's no better pairing than food and wine to compare it to. In South Carolina, there's more desserts and spiced food to try than your taste buds will know what to do with.
There's demonstrations on how to make some of this on your own, free tastings, book signings by famous chefs, and entertainment that will be ringing in your head long after you leave the city in a food coma. An amazing event for foodies and wine lovers.
6. Maine Lobster Festival
Since we're talking about seafood anyway, have you ever had a Maine lobster? There's a parade, four to five days of festivities, and more seafood than you're used to eating in a single year.
You'll even get a chance to partake in a local event where you walk across lobster pots in the water, and try not to fall over (psst, falling over is the fun part).
7. Los Angeles Food And Wine Festival
It's a surprisingly newer food festival, but it brings out all of the delicate flavors and hearty foods that LA is known for. You get an essential blend of different top-notch Mexican food options, but there's also wine to taste straight from the vineyards of California.
The only thing about this festival is that you're going to leave with a thousand-dollar wine wish list (or more, if you can dream that far), and an entirely new culinary world will be opened up to you. Warning: you may never want to leave.
8. New Orleans Food & Wine Experience
I mean, where are you going to experience a more food eccentric culture than New Orleans? There's over one-thousand wines on display, an absolute ton of food through various pairings done by New Orleans chefs, and crowds as far as the eye can see.
You're immediately immersed into the culture and surrounded by shining lights. It's like time never passes here because before you know it, it's nighttime and the party hasn't stopped.
9. Fire, Flour & Fork Festival
In Richmond, Virginia, they take food celebration to a whole different level. There's four full days of fantastic food, coupled with a ton of events that show you just how they make everything. There's a ton of BTS information available so you can bring home some tips and tricks to add to your kitchen arsenal.
Mixologists, cookbook authors and industry-leading experts on culinary cuisine will be there to flaunt their knowledge, and you'll be readily available to soak up all the teachings they have to offer.
10. Taste Of Chicago
Grant Park, on the 4th of July every single year, hosts a way to truly get a palette of Chicago all in one trip. This one-day festival has been around since 1980, and continues to be admission-free, so you can just walk up and start enjoying the city for what it truly is.
Chicago also attracts celebrity chefs for this event, fantastic entertainment, and runs until 9:00 PM, giving you ten full hours of non-stop flavor-packed action. The food diversity isn't the best, but you've never tried pizza so many ways before.
Time To Hit The Road
Hopefully you live close to a few of these, but if not, it's time to plan out your epic road trip and find out why these culinary congregations are so beloved. It's never too late to get into the food scene, you just have to have two things: a love for food, and a willingness to try new things.